"There is more to life than increasing its speed."
~ Gandhi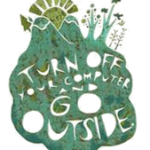 Hopefully you are packing your bags and making your plans to arrive in Yellowstone National Park in the very near future. You have probably heard that it is remote and the infrastructure is a bit behind the times, leaving residents feeling like they are living in the early 2000s. We have quickly evolved to expect 4G speeds anywhere and everywhere. If we could tap our geysers for more bandwidth and faster speeds, we'd probably have the best internet in the west!
On the flip side, you have been given the opportunity of a lifetime to disconnect a bit this summer and go on a digital sabbatical of sorts. There is a lot of exploring to do and it is not going to happen while waiting for downloads, scrolling through social media feeds, or binge-watching Netflix. The sun provides much daylight here (15+ hours!) but your summer season will fly by before you know it. Maximize every moment and immerse yourself in what Yellowstone has to offer.
With all that said, there are a few things you can do that might help ease the discomfort you may initially feel from that lack of digital connection. Here are a few ideas to get you started:
Download audiobooks and podcasts before you get here for hours of entertainment (there are SO MANY great podcasts out there).
Make sure all your favorite music is downloaded to your device(s).
Sign up for the Netflix DVD plan – yes, you can still get DVDs mailed to you (of course this only works if you bring a laptop or DVD/TV with you).
OR, Netflix, Pandora, and Spotify (and maybe other apps) all feature downloading capabilities. Do it before you get here!
Plan one day a month to hit one of the gateway towns – go to a library or hit a coffee shop to get caught up on emails, banking, social media posts etc…(Bozeman/Jackson have solid internet – West Yellowstone not so much…).
Use apps like StarChart or Yellowstone NPS that are available offline (find more at https://blog.online-convert.com/13-cool-apps-to-use-offline-on-your-smartphone/)
Switch to a "dumb" phone (and save some bucks!)
If you have taken all those steps and then some, you may look to these added benefits that won't maximize your device bandwidth but may enhance your internal bandwidth:
Enjoy dorm movie nights.
Swap your Kindle Fire for a campfire.
Ranger-led hikes are real-life nature documentaries.
Reboot! Put your boots back on and get outside.
Look for more ideas under our "What to Do on your Off Time" page.
Last but not least, recognize that social media has been proven to cause depression and anxiety so it might be good to step away.
Check out this interesting (and hilarious) article by Baratunde Thurston which chronicles his digital sabbatical – if he can do it, anyone can!
https://www.fastcompany.com/3012521/baratunde-thurston-leaves-the-internet
Congratulations! You have liberated yourself from the teams of behavioral psychologists that have designed social media to be addictive!