Adventures in Volunteering
Most years, Phil Davidson, who has worked in our general accounting office for 20+ years, heads somewhere across the globe to help build and/or improve homes for Habitat for Humanity. These trips are funded by retirement from his 4 years of active duty in the Navy and 16 years in the MT National Guard. Expenses include travel along with a donation to Habitat which can range in price depending on location and length.
In 2018, for his 11th trip and with a team of about 20 folks from all over the world, he was off to Siem Reap Cambodia to build two very basic homes out of bamboo (no running water or electricity) and an outdoor privy. Typical work for a team may include digging the foundation, framing walls, mixing cement, painting, carrying construction materials and other tasks assigned by the expert construction crew.
In talking with Phil, he shared some of his thoughts on the highlights, challenges, and motivation that take him across the globe:
The World Bank says that there are 1.5 billion people worldwide living in unsafe, unhealthy housing. They also say that those numbers are not declining. Lack of opportunities for education worldwide is another problem (especially for women). Water quality and availability is another worldwide problem – even here in the US. Take for example the rapid decline of the Ogallalla Aquifer that will eventually leave farmers in the Oklahoma/Texas area without adequate water for their crops."
"Two passages capture his attention; one is Mathew 20:16 "The first will be last and the Last will be first", and the second Luke 12:23 "Sell your possessions and give the money to the poor".  In first world societies, the latter is stretching people's desires an awful lot and won't happen. But, that said, we need to realize how blessed we are that we live in a developed country.  And, yes, even here there are huge needs.  Volunteering in Bozeman for Habitat has made me realize that there is a huge gap locally between the haves and have-nots.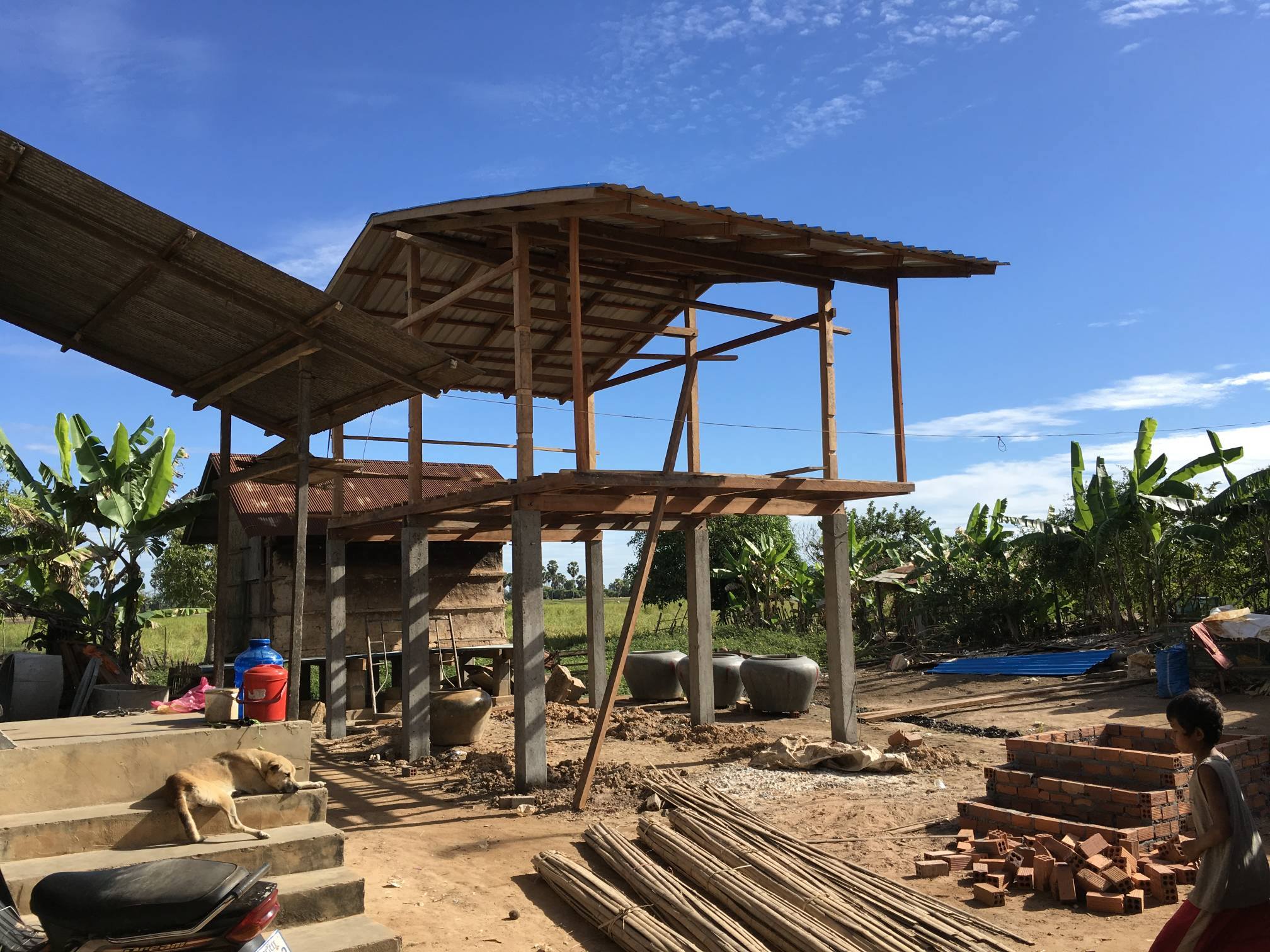 While some of the work clearly brings Phil in front of some of the harsh challenges people face he basks in the many amazing rewards:
"I have met the most wonderful people everywhere, most of whom have almost nothing in the form of possessions. But they have the biggest hearts and warmest smiles and incredible patience of anybody anywhere. And always they have huge hugs.   
 And a person who is interested in volunteering doing construction does not have to travel very far. Habitat for Humanity in Belgrade is just about to start on two Townhouses in Belgrade. The Superstorms, that the US has been experiencing, have offered lots of chances to volunteer. Going online is a very good way to discover opportunities. The Appalachian states have constant possibilities for construction volunteering and often they will provide some kind of housing for volunteering. Christian Appalachian Project in Kentucky is one that I have worked for during several Spring Breaks with college students."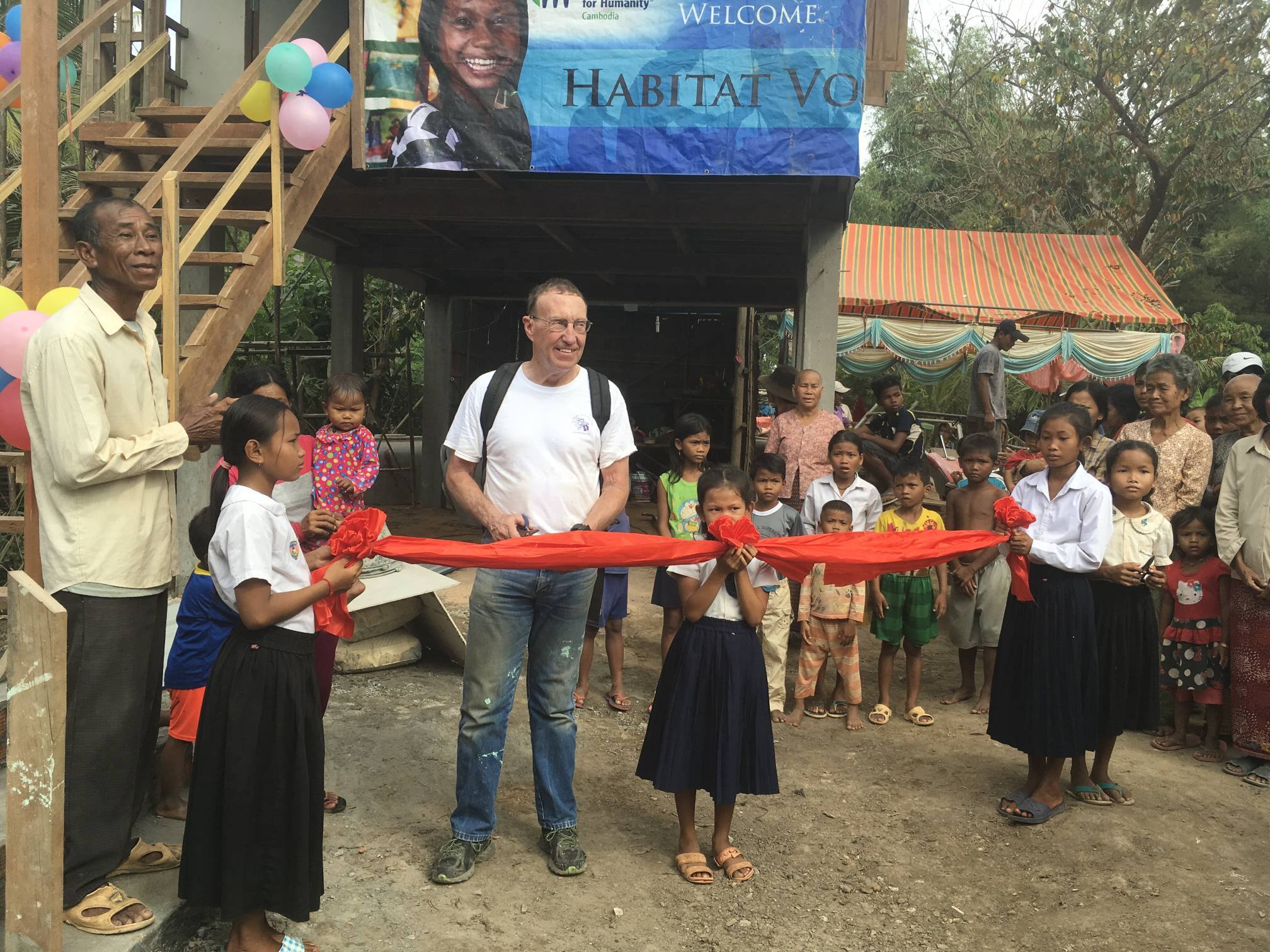 The rewards far outweigh the challenges but Phil explains some of the things that one should be prepared for:
"The long travel to far places means sometimes sitting on a flight for up to 16 hours. We are especially careful of the food that we partake in and only bottled water is consumed. When sightseeing we always go in small groups, never alone. Rabies is certainly a concern in local animals that we know never get vaccinated. We all go to the CDC and WHO sites to ensure we have the correct inoculations for any local diseases that may be encountered. But one thing that we always look forward to is local beers. Some are fantastic!"
"I could go on and on but maybe I can sum this up with a picture of my little friends on a Habitat build in Vietnam. What fun were they!"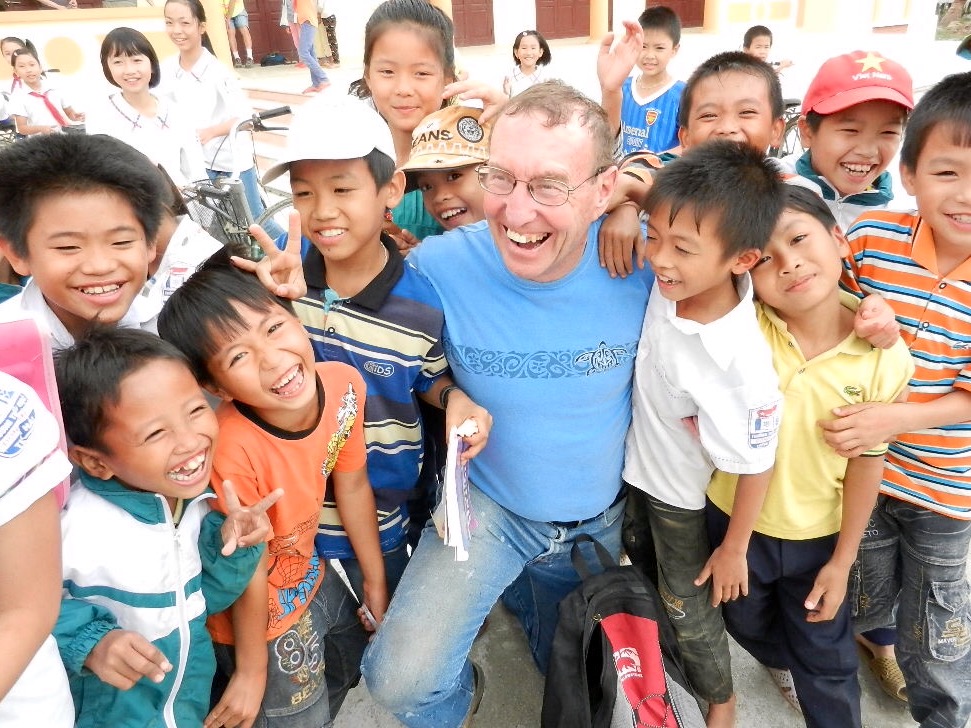 Looking to volunteer internationally? Volunteering abroad and domestically can be a great way to spend your time off between seasons working in Yellowstone. Learn more about giving back in great places via Coolworks Volunteer Positions listing. There are a number of great global volunteer programs out there! Habitat for Humanity's Global Village program is an excellent option.  If you're looking for an affordable volunteer travel option, International Volunteer HQ has a number of options around the world.
Want to experience Yellowstone in-depth? See what makes Yellowstone National Park a great place to work for a season or longer!
---