Santa Vacations in Yellowstone
It might be time to celebrate Christmas in July but Jolly Saint Nick has been caught taking some time off this week in Yellowstone National Park!
Every year Santa starts planning his summer vacation on December 26 and this year he knew he wanted to come to the world's first national park. According to Mrs. Claus, "He works so very hard and gives so much. It's so wonderful to see him do something for himself." Apparently, on the days leading up to his vacation, Santa was caught singing "You better watch out, you better not cry, you better not pout, I'm telling you why, Santa Claus is coming to Yellowstone."
We've been granted exclusive access on Santa's vacation in Yellowstone and will be posting photos regularly. Follow along this Christmas in July for some jolly good fun!
July 18: Santa Sheds the Pounds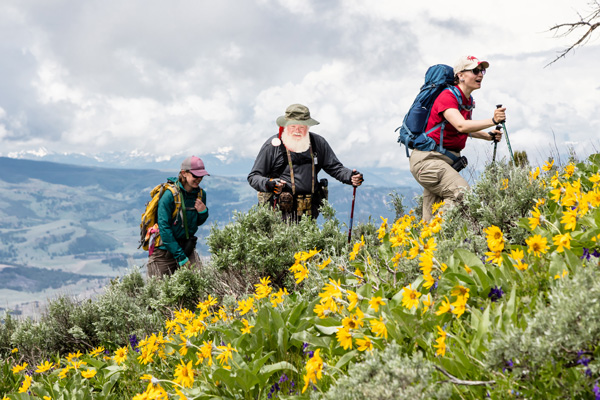 There's only one way to work off all those cookies and milk. During the off season, some might be suprised to find Santa is an avid hiker. He loves hitting the trails. On his recent vacation in Yellowstone, Santa joined the Trails through Yellowstone package where he laced up his shoes to discover the off-the-beaten path side of Yellowstone.
July 17: Santa Goes Fishing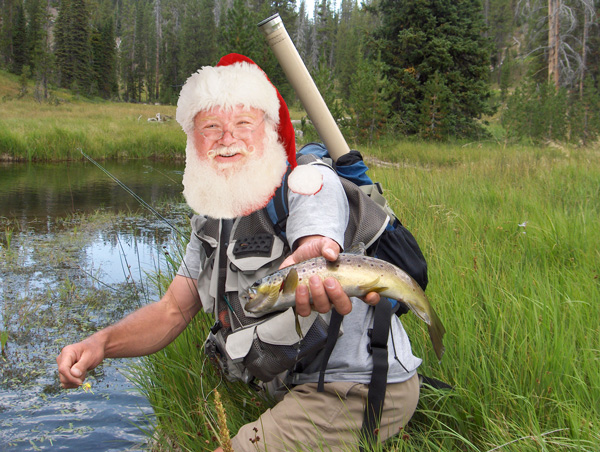 Anglers from all over the world have flocked to the park's bountiful waters during fishing season. Nowhere else will an angler find so many public lakes, rivers and streams with such a wide variety of game fish in an area the size of Yellowstone. Turns out Santa is no different and his innate ability of seeing you when you are sleeping or awake became particularly helpful locating fish. During his time fishing in the park Santa caught and released a number of beautiful fish. He also rented a boat for fishing on the beautiful Yellowstone Lake.
Want to vacation like Santa? Get a good deal on amazing vacation destinations in Xanterra's upcoming Christmas in July sale.
---