Forty Years Later
The story of one employee's incredible 40-year journey through Yellowstone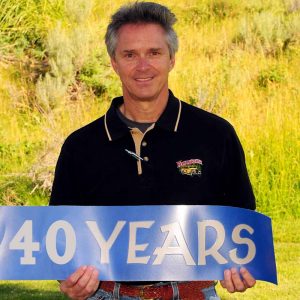 "It's a place that has offered me incredible opportunities of a lifetime that I never had envisioned being offered."
At some point, all good things must come to an end; the same can be said about the incredible career of Jim McCaleb.
For 40 years, McCaleb has worked in Yellowstone. He has held almost every position from seasonal jobs, eventually making his way to General Manager of Yellowstone and Vice President of Parks North at Xanterra. Throughout his time in the park, he lived a life he can only describe as, "fortunate."
But it wasn't always his plan to end up in the world's first national park.
"Before I really focused in on working in a national park – even seasonally – I was really all over the map," McCaleb admitted. "I wanted something, preferably out west. I grew up in the southeastern part of the country and lived there all my life, and hadn't traveled much out of the Southeast. So I wanted the new experiences of a different part of the country and something outdoors; that was sort of the vision early on."
McCaleb first heard the call of the parks in his early days of college. As a parks and recreation major during his freshmen year, he and a close friend began applying for seasonal National Park Service (NPS) positions for the summer.
At the time, it seemed devastating when he heard nothing back from any of his NPS application attempts. But in the long run, those rejections opened more doors than he could have imagined.
It was the summer of 1975 when McCaleb first found his home in the park. His friend had accepted a NPS position in what is now known as Little Bighorn Battlefield National Monument while McCaleb had been offered a seasonal job as a room clerk (now known as a guest service agent) for Roosevelt Lodge.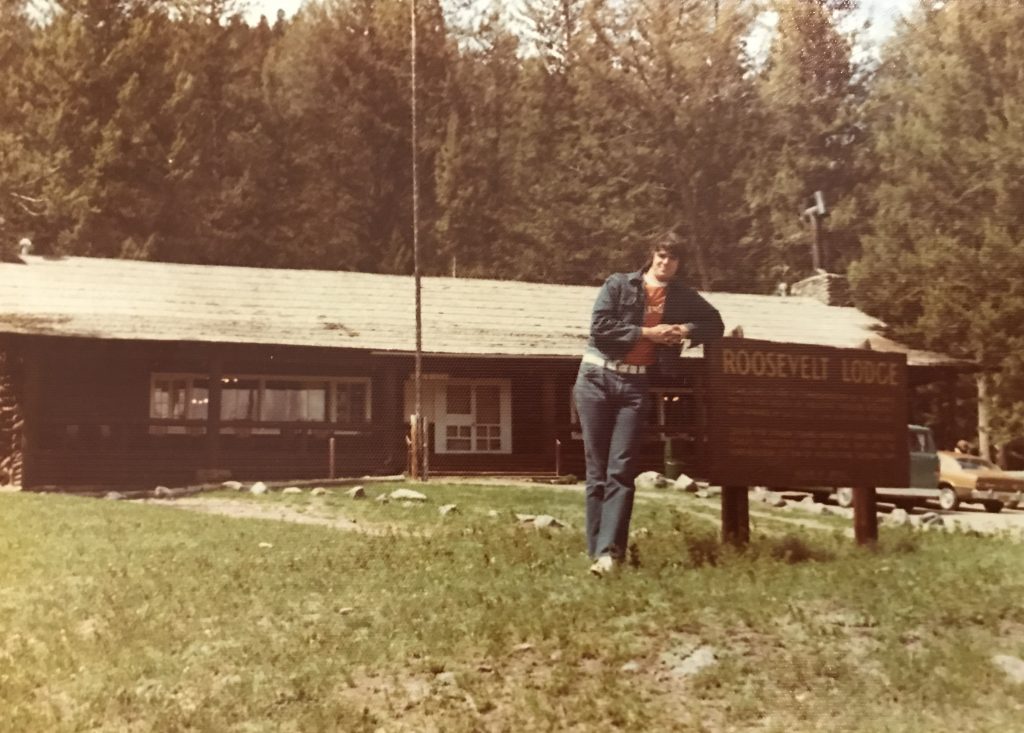 "I had resigned myself to think, 'well, I didn't get a Park Service job,' but I did get the job offer," McCaleb said. "I thought, 'you know what? That's something that, at least I would have that one year experience in the park.' And having never been here, I had no idea what I was walking into at the time."
And from his first few moments in the park, he knew he was in for an incredible journey.
"When we entered the entrance gate – my very first time in Yellowstone – and somewhere around Steamboat Point, or right as the lake came into view, we saw our first bison," he recalled. "And he was just about spitting distance from the car on the passenger side where I was and I thought that was the most phenomenal sight I had ever seen or would ever see."
From that moment on, McCaleb fell in love with the park, yet as he left after that first season ended, he assumed his time in Yellowstone had come to an end.
Oh, how wrong he was.
He was offered an opportunity to return the following summer, with the promotion to front office manager in the Roosevelt Lodge. That promotion prompted him to return for several more seasons accepting the location manager position at the Roosevelt area.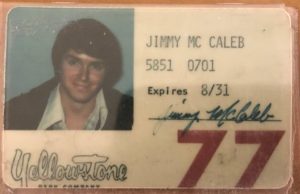 Afterwards, Yellowstone became McCaleb's life. The innumerous experiences from his time in the park include meeting his wife, a few chance celebrity encounters, watching the evolution of the park lodges throughout the years, and so much more.
Throughout his 40 years, he has held various positions. While he initially started as a GSA at Roosevelt Lodge, he worked at the Utah Parks Division (Zion, Bryce, Grand Canyon North Rim) before he came back to YNP. McCaleb has served as a location manager, director and VP over the course of his time here with YP Company, TWA Services, TW Services, TW Recreational Services, Amfac and Xanterra.
McCaleb has also accomplished incredible things during his career. He was a Big Wyo Recipient (Wyoming Tourism industry's highest honor for a private sector representative), was on the Wyoming Tourism Board (an advisory board appointed by the governor to represent the industry) and was chair of the Wyoming Restaurant Association Education Foundation, just to name a few things.
And now, at the end of a long and special career, McCaleb acknowledges how thankful he is to have been a part of the park, and how he is thankful that Yellowstone has become a part of him.
"I can't imagine experiences, the number of special, unique experiences, if I had been in any other career, Park Service or not," he said. "I think, again, It's this place that sort of triggered those experiences and was the reason for those experiences. Because this place is what it is, it offered opportunities for not only anticipated and special experiences, but the unanticipated and special experiences."
Most incredibly, at the end of 40 years, McCaleb said he has no regrets.
"I think about decisions I've made, paths I've taken that if I had a chance to do it over again, would I do something differently? Yes, but absolutely no regrets."
Just as it changed and shaped him so many years ago, McCaleb said he hopes that people understand the difference between seeing pictures of Yellowstone and actually coming to the park, and that this park can change a person's life if they let it.
"I can talk all day about this place and I will never do it justice," he explained. "Until you physically are here and have a sense through your own eyes and ears what this place is about, then you'll come to understand it a little more. When people come out and they discover what this place is all about and all the things there are to do, it makes a major impact on a lot of us."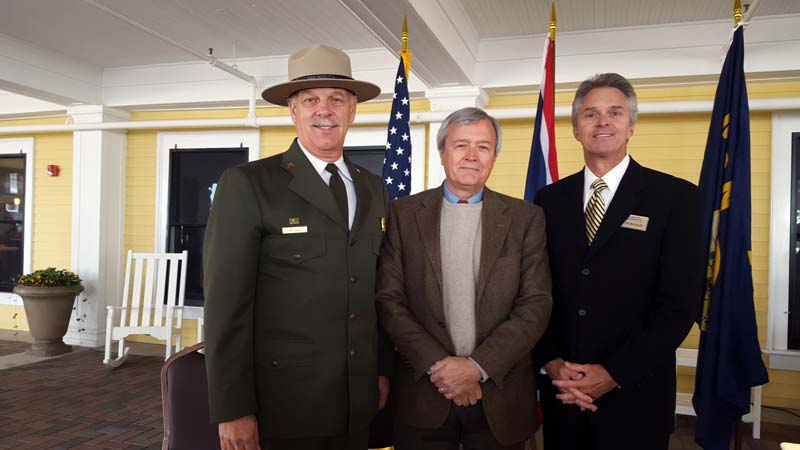 Want to experience Yellowstone in-depth? See what makes Yellowstone National Park a great place to work for a season or longer!
---