New Folks in Town
The executive team in Yellowstone experienced a lot of change in 2018. Three new folks came on the scene to fill the posts of Retail Director, Controller, and IT Director (a new position). For a small team of 14, this was quite the shake-up and it was exciting to have some new blood in the mix. Read on to learn a little more about them.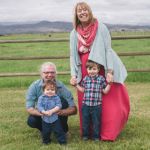 Karen Tryman, Retail Director, came to us most recently from the Outer Banks of North Carolina. She lived in Montana for 15 years prior to joining our team; West Yellowstone, Bozeman, and Belgrade are just a few places she has called home. She started with Delaware North as a retail manager and was promoted to Director of Retail. She served for 13+ years and ended her career there as the Merchandising Manager for their Parks and Resorts Division.
Karen, like so many, found love in Yellowstone while working for Delaware North and was married in the park at Old Faithful (with a second ceremony in West Yellowstone). Her family includes a daughter, son-in-law, and two exceptional grandsons (3 and 6) affectionately termed the marauding barbarians in Bozeman. Karen has made her way through 49 of 50 states…North Dakota, here they come! Karen is also looking forward to returning to the Bear Creek Downs outside of Red Lodge for the Pig Races, where she has sponsored her own pig! Other interests include entertaining, cooking, camping, and travel.
Her extensive retail background should serve her well in her new position!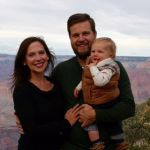 Dusty Reagan, the only millennial to date on the e-team (by 11 days), joined us from Delaware North where he was the Controller at Grand Canyon South Rim. Dusty was raised in east Tennessee and crossed the border for college, graduating from North Carolina University (go Heels!).  Prior to Yellowstone, Dusty had also worked in accounting at the Dollywood Amusement Park.
Dusty relocated here with his wife Marybeth and 2-year-old son Liam. An avid fisherman and canoer, he also looks forward to the hiking and camping opportunities Yellowstone has to offer.
Dillard Westmoreland is new to winter and Yellowstone! Dillard hails from Georgia and had a long IT career with Home Depot. An early retirement package from Home Depot gave him and his wife Janet the opportunity to move West and work in Yellowstone. If you had told him 5 years ago when he visited Yellowstone on a summer road trip that he'd end up working here, he never would have believed you. They arrived very recently with their three cats in tow.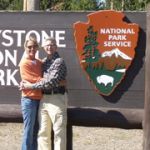 Dillard is a man of extremes – he looks for exciting opportunities to get his blood pumping on his off time. Activities include 74 skydives one of which was a High Altitude Low O military skydive (launching at 29k and deploying the chute at 5k which equates to about a two-minute free fall!). He drove an Indy car on the Indy 500 track and has also done ¼ of the Olympic Luge track. Dillard also opted to visit Death Valley in July when temps were well over 120 degrees! He has been schooled on all of the dangers in Yellowstone…
More additions to our support and year-round team include:
Craig Thomas, F&B Trainer
Lori Jones, Fixed Asset Accountant
Jim Favors, OF Electrician
Matt DeBoe, MH Asst. Maint. Manager
Matt Crowley, Internal Auditor
Greg Johnson, MH Maintenance Lead
We welcome ALL of these folks to the Yellowstone family and wish them the best on their new adventure! 
Want to experience Yellowstone in-depth? See what makes Yellowstone National Park a great place to work for a season or longer!
---