A Tribute To Our Amazing Reservations Team!
"Welcome to Yellowstone!" It's a familiar phrase in the Yellowstone call center, typically followed up with an agent introducing him/herself and asking how we can help. Nothing complicated, but a sincere offer to provide assistance with planning a special Yellowstone experience. It's been happening here for a very long time, well before Xanterra, and even before our predecessor, TWA Services. This legacy of great first impressions is about to come to an end, as least for our in-park call center operation.
The old cliché is, "You don't have a second chance to make a first impression." It's a lot of responsibility when you're representing the world's first national park. Still, the responsibility has been handled quite responsibly for all these many years with friendly seasonal voices, emanating from people who care about other people. People who want their callers, our guests, to have the best possible experience while here. Since most callers don't have family or friends working in Yellowstone, the call center staff are the closest our callers will have to family members, helping with rooms and campgrounds, but also offering those insiders tips that turn a leisure trip into a lifelong memory.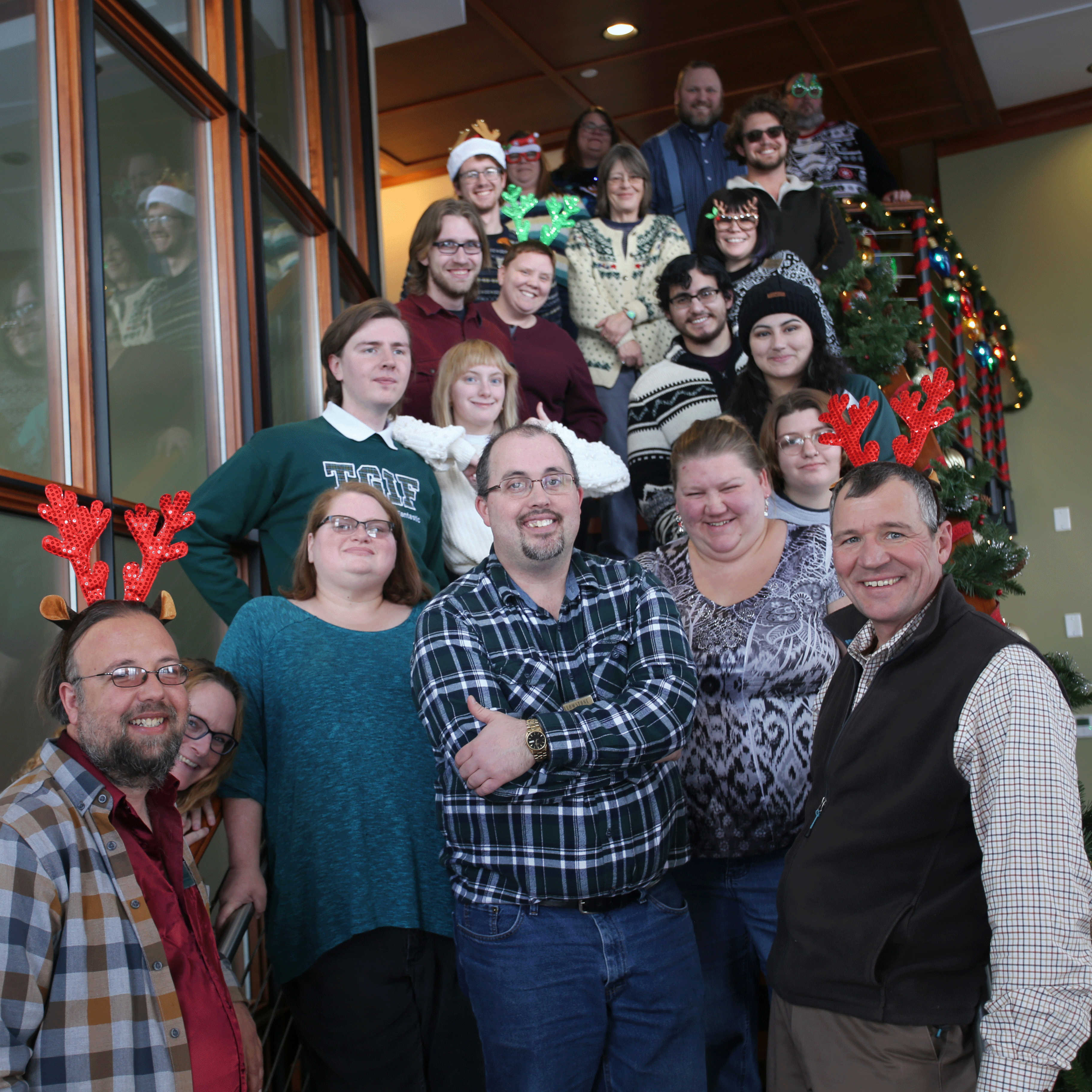 It's been quite a journey. By and large, the times have been very good. Making reservations for around 270,000 room nights each year. Answering up to 3,500 calls per day before the online options became so popular. But there have been some extreme challenges along the way. The fires of 1988 were especially problematic. Despite being the daily opening story on CNN, with landscapes of burning forests filling TV screens, we still got calls. The world still wanted to visit. But hotels and roads could not stay open consistently. The call center was, in this regard, the front line for folks who wanted to salvage their vacations or perhaps just wanted to know the park would be alright. For a few months, the Yellowstone call center staff spent most of their time trying to help guests find alternative accommodations outside the park. Vacations canceled a beloved park in perceived peril and a group of call center staff who provided the calming voice and genuine care for our guests.
Most recently, this incredible group of call center staff has been our first line of communications related to the closures, cancellations, and limitations of the pandemic. Two full summers sandwiching a winter of diminished services and canceled dreams. Despite the highly emotional, and often very ugly interactions guests gave to the call center staff, our team continued to get "kudos." Through it all, the guests' compliments kept coming, with specific agents called out by name for finding a way to turn a terrible situation into a bearable one. This takes special people. People who have become family and friends, well beyond the roles of call center agents and coworkers.
We wish our Yellowstone family well in their next chapters. Hopefully, you'll find other opportunities in Yellowstone. Regardless of where you go, you've earned and taken with you a legacy of excellent service and care worthy of a place as special as the world's first national park. More importantly, you're also leaving a gift with us…the gift of a deep and heartfelt connection one only gets from family. For this and so much more, we offer you our deep and heartfelt, "thank you!"
---