Harry and Adelaide Child: Building Hotels & Hospitality
Each of Yellowstone's lodging facilities has a unique history, evolving from simple tent camps and ramshackle hotels in the late 1800s and early 1900s. For close to 70 years, one man and his descendants steered those changes. We continue today as stewards of their hotels and hospitality.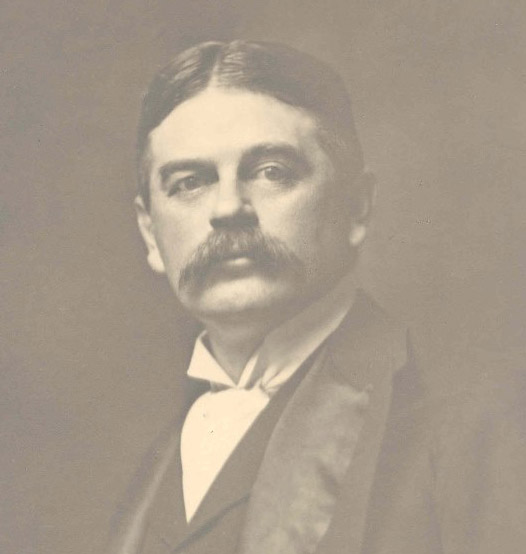 Harry W. Child was born in San Francisco and was educated in Boston. Attracted to Montana Territory's gold boom in Helena, he arrived in 1868 and immediately became the manager of two mines. He earned his first million dollars building a smelter in Great Falls, M.T.
He met his wife, Adelaide Dean, who came west to visit her older sister Annie. Annie was introduced into Washington D.C. society, catching the eye of Silas S. Huntley – a government mail contractor and early Montana road builder. Through the sisters, Silas and Harry joined in real estate ventures and soon diversified into ranching and banking in the Helena area.
When transcontinental railroads reached Montana Territory, the horse-drawn lifestyle faded. Silas used his Washington connections to win the Yellowstone transportation contract. The Yellowstone Park Transportation Company (YPTC est. 1892) quickly earned the respect of park superintendents who lauded their well-kept equipment and well-run operation.
At first, their stagecoaches coordinated with a separate hotel company, Yellowstone Park Association (YPA). The YPA had established the National Hotel at Mammoth Hot Springs, Fountain Hotel in the Lower Basin, a tent hotel at Old Faithful, the Lake Hotel, and Canyon Hotel. The YPTC collected visitors at the Gardiner Depot and conducted a multi-day trip between hotels.
In 1901, the opportunity arose for the partners to buy the YPA. With a loan from the Northern Pacific Railroad, the men added YPA hotels to their portfolio. After Silas's death later that year, Harry became the driving force behind franchises.
Harry's Yellowstone accomplishments include construction of Old Faithful Inn, the Colonial Revival additions to Lake Hotel, the Mammoth Hot Springs Hotel, and the now-demolished Grand Canyon Hotel. When the park motorized, Harry received an exclusive transportation contract. He pioneered a decade's long relationship with White Motor Company in Cleveland, Ohio, who repeatedly altered vehicle features to accommodate Yellowstone's special requirements.
Harry held a silent financial interest in the camping company from 1905 to 1919. When it came up for sale a few years later, he purchased it. From 1924, he owned the Hotel, Transportation, Camps and Lodges, and Boat companies. Although others controlled the general stores and the photo shops, Harry's family oversaw most visitor services.
Adelaide raised the couple's two children, spending summers in Yellowstone and winters in Helena. She accompanied her husband to remote, park building sites and attended furniture shows during the off-season. She and company architect Robert Reamer chose furniture and furnishings for the Inn in 1904 and Canyon Hotel in 1911.
As their children reached adulthood, son Huntley and daughter Ellen, and her husband W.M. Nichols assumed positions of responsibility in the businesses. After Harry's death, Nichols created the Yellowstone Park Company, merging hotels, lodges, boats, and transportation into one entity in 1936. The family continued to run the company, weathering the Great Depression and World War II, and ultimately sold the YPC in 1966.
What does this mean for us today? Here are some Child Family legacies:
• The Colonial stylings of Lake Hotel give it a timeless elegance that endures and earned it National Landmark status.
• Beautiful oak furniture in the Old Faithful Inn lobby, crafted by the Michigan-based Limbert's Co., showcases Adelaide's taste. Century-old chairs and couches are lovingly maintained repaired and refurnished by our repair shop.
• Robert Reamer designed the one-story, grey home near the Mammoth Terraces below for Harry and Adelaide.
• Take a ride in a Historic Yellow Bus. They're second-generation 1930s White Touring vehicles. The transportation company once owned 350+ White Motor Company vehicles. The buildings housing our Gardiner Service Center, Human Resources, Laundry, and Support Services were designed to house the enormous fleet.
• Familiar with Ted Turner's ranchland northwest of the park? Harry Child and Charles Anceney collected ranches and homesteads in the area, wintering horses, running cattle, cultivating hay, and raising prize Shorthorn cattle on their spread called the Flying D. Try the Flying D Chili from the menu at Ted's Montana Grill in Bozeman.
• Mammoth Hotel's Map was Adelaide's idea. Anceney, Montana; Burlingame and La Jolla, California are shown because of their family connections.
The Legendary Hospitality we deliver today grows from and keeps improving a legacy that one family built!
Ruth Quinn has been a tour guide at the Old Faithful Inn for twenty years and is the author of "Weaver of Dreams: The Life and Architecture of Robert C. Reamer." Ruth Quinn and Nan Sigrist just published a book detailing the Child family saga – "Horses, Hotels, and Hospitality: Harry W. Childs Epic Vision for Yellowstone National Park."
---