Chip Patterson, Core Values, and the Old Faithful Maintenance Team
Chip Patterson, Old Faithful Maintenance Manager, has 40 years of leadership experience and has spent the last two years at the helm of the Old Faithful Maintenance department. He has sought to build not a perfect team, but one that is cognizant of their responsibilities as human beings and as teammates to others.  Instead of just talking about core values, he and his team live them every day to the best of their abilities.  Chip is most extraordinarily proud of his department, the staff that he has the privilege to call "his extended family…My Team."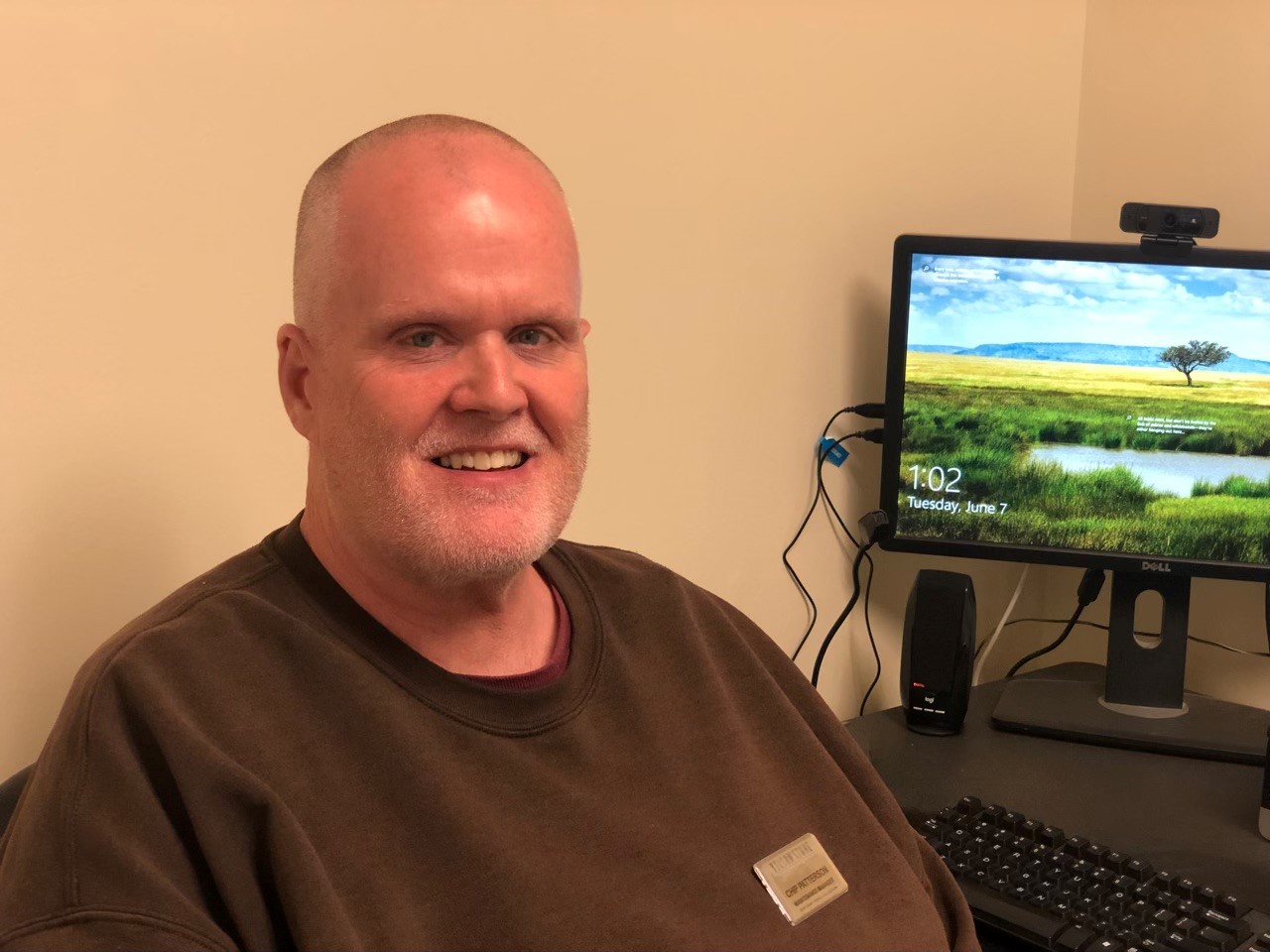 One key ingredient that Chip believes makes it all come together for the individual staff member is the 12th value in the list, "Profitability." While he and his team understand and agree with the meaning provided in Xanterra's value statement, they have also come to believe that profitability doesn't always mean how much money one can make. Big dividends can come in various forms.  Translated out for Chip's team, Profitability = Fulfillment.
"If one is fulfilled in themselves, in that they have innate value as a human being and because they have the opportunity to be a legitimate contributor to something larger than themselves, then they will be fulfilled!" ~ Chip Patterson
Although income is important, he also believes that being able to come to a place you enjoy working at, as well as enjoying the company of the people you work with, and do so in an incredibly supportive way, can pay off in other ways –  team success and pride in a job well done.

Chip has generously shared the following words, speaking of his values and team's accomplishments.
When I think of the word Team, the following attributes come to mind that make a great team function well:
Singleness of mind and purpose.
Enthusiastic contribution.
Accountability to self and fellow teammates, which builds trust.
Motivation to be a part of something larger than oneself and to do outstanding work.
Leading by example.
Extraordinary ownership of responsibilities.
Selfless in giving to the team.
Sense of urgency.
When I think of my team here at Old Faithful, these are the consistent attributes that are prevalent in each member.  The intensity with which they approach their responsibilities and the consistent teaming that is prevalent on a daily basis is indeed amazing.  We move as one, understanding the thoughts and expectations of our fellow teammates.  We collaborate to determine the best steps to maintain and repair all that we encounter.  It truly has become an art that is a joy to witness and to guide, as we continue to grow together.
A couple of examples that I would like to share speak to the cohesiveness of the team and will show the lengths they are willing to go to accomplish necessary tasks and support one another, especially in difficult times.
The week leading up to the Inn's opening and the 150th Celebration, we lost approximately 25% of our team to positive Covid testing or in being in close proximity to those who tested positive.  All who were directly affected went out on the same day, which was Monday, May 2nd, just 3 days prior to the celebration.  Instead of allowing circumstances to cause the team to falter, the team persisted under the leadership of my Assistant Manager, Mark Wilson, Maintenance Lead, John Beem, and HPC Lead, Rich Henderson.  They buckled down and remained focused on the priorities that we had already established.  Through many long hours, the influx of new staff during that week, and continued adjustment of priorities in preparation for the Inn's opening, while maintaining the Snow Lodge and associated buildings our team was successful in having everything ready and on time.  I couldn't have been prouder of the men and women under my oversight.  They refused to fail or give ground and held the line in every possible way.
On Wednesday, 5/18 we had one of our staff succumb to a seizure at the end of the workday in front of our maintenance shop.  Three of our team were with him when this incident took place.  The immediate response of one of our teammates, Jesse Wilhoit in controlling his fall, holding him until paramedics could arrive, and keeping him calm was simply phenomenal.  Equally important, Mark Wilson and Liz Pylant aided in keeping our teammate calm and reassuring him that he was okay and not alone.  Also, Sam Pellatz and others also helped to guide the NPS First Responders to our area as quickly as possible.  Yet, the scenario that struck me most profoundly was when I arrived just 3 -4 minutes after this incident took place, I found that every team member in the Maintenance Department was present standing in the parking lot glued to what was happening to one of our own.  Seldom in my career have I seen such loyalty and responsiveness to the needs of a team member, but everyone was there and would not leave until our teammate was secure and taken care of.  In the days following, everyone continued to follow up on any news we had until he returned from the hospital.
I could go on about the selfless acts of our team with additional examples – they are truly a privilege to lead and work with.  The comradery and dedication found in these folks are simply amazing!  This team strives ever upward on a daily basis and is intent on making our Old Faithful location the very best it can be both for the guests and our extended fellow teammates in the various Operations Departments.  I am sure all the managers are very proud of their teams and should be at the tremendous efforts that they give to their crafts.
---