Staff Spotlight: Ismary Calderon
From Old Faithful Law Enforcement:
"I would like to recognize Ismary Calderon on her exemplary performance on the early morning of 9/16/21.  Ismary's immediate response and subsequent actions without a doubt saved a young woman's life.  Ismary's attention to detail in her interviewing techniques, investigative skills, and report writing exceed expectations that Rangers have set amongst ourselves.  The Xanterra Security operation is fortunate to have officers of Ismary's caliber."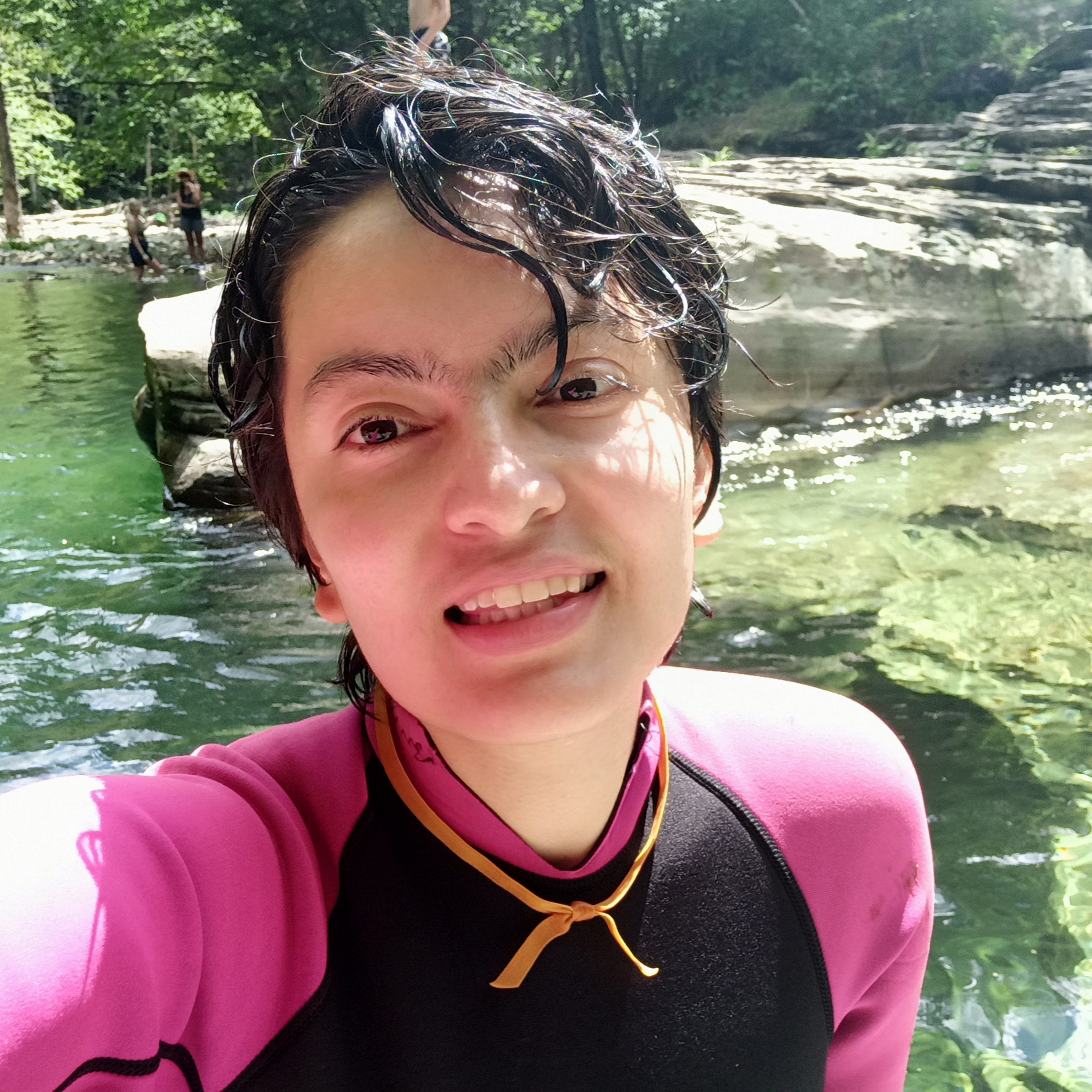 Ismary hails from Staten Island, New York but her roots are in Mexico City. She searched for a job that would combine her love for nature and hiking while making a living. Lucky for us, she landed here in Yellowstone. Ismary enjoys city life, but where she feels the most at peace and the truest version of herself is among trees and experiencing life alongside other (than human) living beings. Like many people, Ismary found that her mental health was severely affected through the 2020 lockdowns and felt her soul needed to be close to nature. Living in Yellowstone has been a dream come true for her.
In 2019, Ismary graduated from the John Jay School of Criminal Justice and recognized that her education was a stepping stone to the security guard position. Eager to come, she had applied to all the positions available, from housekeeping to porter, recycling, laundry, and front desk attendant. What she loves most about her job is being able to help people, even for small things like assisting someone that has been locked out of their room. Fulfillment comes as she is of service to a community she has grown very fond of. As a security guard, gaining the trust of staff outside her department can be a challenge. Conveying that her job is to keep everyone safe and ensure they all get to continue enjoying this spectacular place is key.
For Ismary, it is a ritual to connect with the tree elders and other living beings that we share this earth with. She loves to hike! Being close to bodies of water, like waterfalls and rivers, is something that soothes her soul deeply and allows her to feel connected and grounded. Her highlight of the summer was relearning how to love her own company, being comfortable with herself, and trusting in her abilities to be safe while solo hiking and traveling.
Fun fact: Ismary loves cliff jumping – the highest one (so far) was Fawn's Leap which is 24ft tall.
Her plan after Yellowstone is to get back to her home base in New York, help her family purchase their first home, and cuddle with her furbaby Kiba (her dog).
Ismary is flattered by the words from NPS yet also gives credit to her teammate, Michael Thompson. She shared, "It was his prompt response and quick thinking that allowed the rangers to get to the location as fast as they did. It was truly a team effort."
We are so grateful to have staff members like Ismary (and Michael!). Thanks to them both for their unwavering commitment during a challenging time!
---