To start your Yellowstone adventure, you'll have to decide how you want to arrive here! Below are a few transportation options:
Arriving By Car
Arriving to Yellowstone by car can mean a fun road trip and a wonderful opportunity to explore the region before starting your job.
If you travel through the park to get to Gardiner, you must show your job offer to enter the park without paying.  Note that some park roads may be closed when you arrive. Closures are particularly common through mid-May, so call ahead for road information at 307.344.2117 or visit the Yellowstone Park Roads page.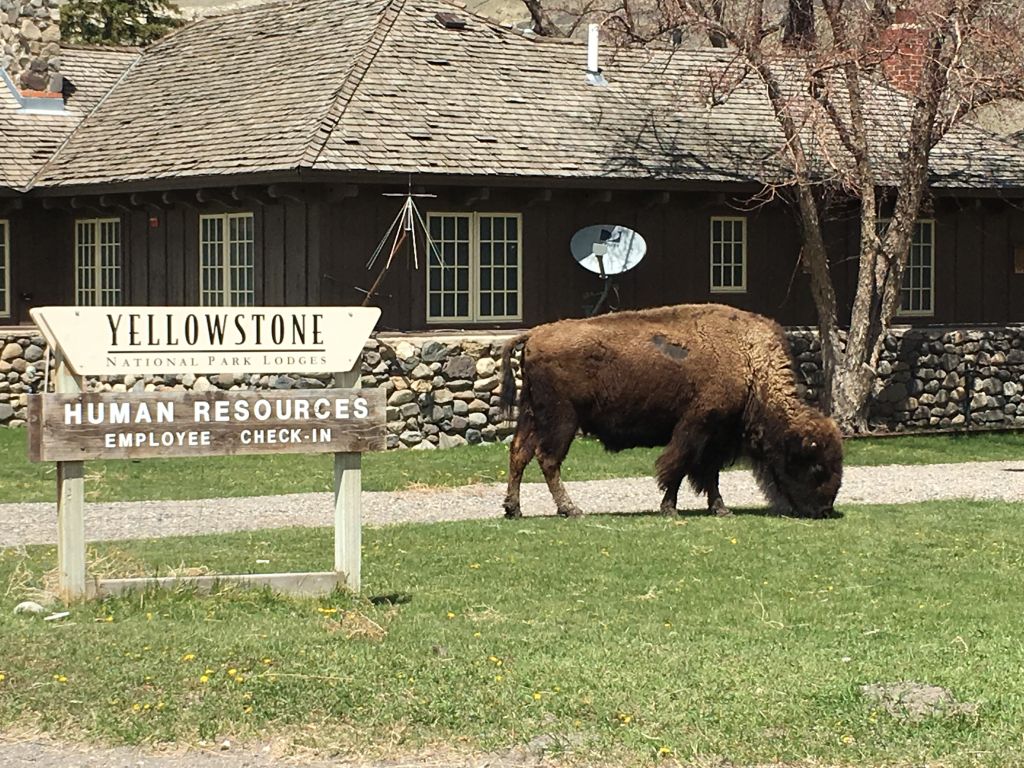 Arriving By Bus or Airplane
If you'd rather let someone else do the driving (or flying) hop on a plane or bus to Bozeman, MT. From there, we offer free transportation to Gardiner, MT on your check-in day. However, our employee bus is only available on scheduled check-in days. Contact our office at least 48 hours in advance to let us know if you will need transportation on your arrival day.
Arrival Day
On your scheduled check-in date, you will check-in at the Human Resources (HR) office in Gardiner, Montana. After that, you'll pick up your uniforms (if required), then travel to your location Housing office or employee RV campground for your assigned room or campsite, respectively.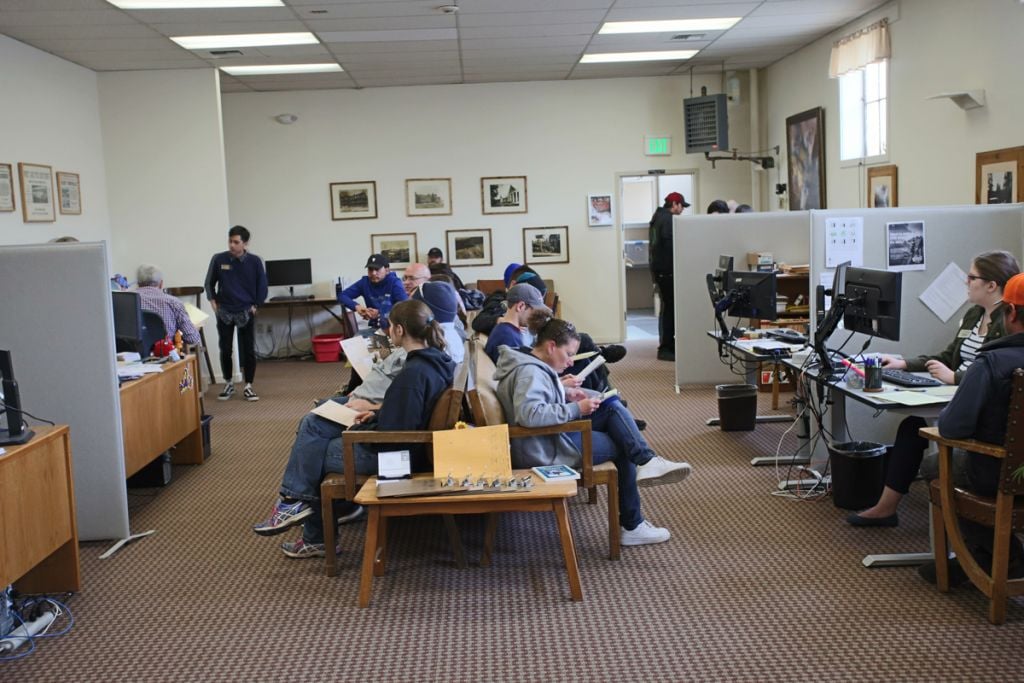 Human Resources Office Location
12A Robert Reamer Ave, Gardiner MT 59030
GPS Coordinates N 45.036837 W 110.713768
Check-in Hours on Scheduled Start Date
7:00—10:00 am (April-May)
8:00—10:00 am (June-March)
Required ID Documents to Bring
You must have proper identification upon arrival. Required document options could be one of the following:
1) a U.S. passport works as a stand-alone document, OR
2) a Drivers' License/State ID Card AND proof of citizenship (i.e. social security card or birth certificate). Please reference page 3 of this sample I-9 form to review other acceptable document options.
We must have the original ID, no copies are allowed, and documents cannot be expired.
For more details on your arrival day, check out the Employee Experience Planner.
Getting Around Yellowstone
Once you arrive in Yellowstone you'll have a number of amazing adventures right outside your doorstep. There isn't an official shuttle service in Yellowstone, but there are other options:
1. Carpool with a coworker. It's a great way to make new friends and most employees are always happy to have more adventure buddies.
2. Sign-up for a scheduled employee trip. HR and the Recreation department organize a number of hikes, adventures, shopping trips, and more throughout the season.