From the Desk of Andy Todd . . .
January 29, 2018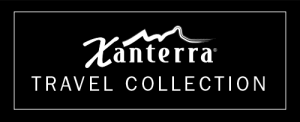 I am excited to announce the Xanterra Travel Collection, a new umbrella brand name for our diverse travel portfolio. With our acquisition of tour operators VBT, CW and Holiday Vacations along with our Windstar cruise line, "Xanterra Parks & Resorts" no longer adequately describes our companies.  We are proud of Xanterra's excellent reputation and recognition in the National Parks.  Going forward, we will build awareness by leveraging Xanterra's name across all our brands and look for opportunities through our corporate and brand sales and marketing channels to highlight the connection between brands and Xanterra.
To support the new Xanterra Travel Collection brand name, we have created a new marketing tagline for this purpose: "One Company. Countless ways to experience the unforgettable."  I have attached an advertisement that will appear in our new in-room magazine EXPLORE to demonstrate how we will promote all of our brands as one family.
"Legendary Hospitality with a Softer Footprint" will remain our mission statement.  We will continue to operate the Xanterra companies under the same ownership structure with separate legal entities for many of our businesses and brands. Corporate Sales & Marketing will issue revised brand standards as soon as they are completed.  Once the brand standards are revised and distributed, we will make changes where applicable. At this point in time, only the corporate email signature will change from Xanterra Parks & Resorts® to Xanterra Travel Collection. No other changes will be made until the new brand standards are ready for distribution.  (Until the new name is formally registered as a trademark, we will not append ® to it.)
We are very excited about this change and the continued growth of Xanterra.  Corporate Sales and Marketing will share more details on implementation in the coming months.
Thank you.
President & CEO
Our Internal Branding Has Been Enhanced Too!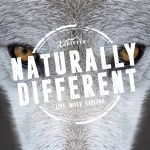 As part of Xanterra's effort to attract employees, Human Resources, working with an outside vendor, has developed a sub-branding strategy to assist hiring managers and recruiters within the company. "Naturally Different" along with its tagline, "Live.Work.Explore" are now being utilized in all of Xanterra's recruiting material.
Stay tuned for more info as details on this come forth!