Change is Afoot!
Change is a known constant in the ecosystem of Yellowstone National Park though often only noticeable to the keen observer. The Xanterra ecosystem can be much the same but 2018 has brought more change than usual. Read on for some of the highlights: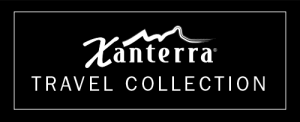 To start, our umbrella brand is now Xanterra Travel Collection rather than Xanterra Parks and Resorts. With the departure of the Ohio State Parks from our portfolio as of May 1 and the addition of smaller travel companies like Vermont Bicycle Tours/Country Walkers, and Holiday Vacations (to name a few), Xanterra is moving towards a brand name and image that better represents the company. Additionally, Xanterra opted not to bid on Crater Lake's contract which will be taken over by Aramark in the fall. Don't worry! Windstar Cruise Lines is still part of the family waiting for you to take advantage of your employee discount on one of their many luxury cruise offerings!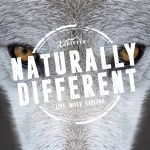 The Yellowstone National Park Lodges sub-brand is still the same but you may see an additional brand around town. "Naturally Different, Live.Work.Explore." was launched this spring to enhance our recruiting efforts in the park. Research done throughout the Xanterra family was conducted to drill down on what the "best fit" employee looks like.  The four qualities they found that define our employee population are a strong work ethic (job demands are big in our national park), desire for community (we live and work together), adventurous nature (exploring is the reward for all that hard work), and positive contagious attitude (gets everyone through the day to day).
An Employee Value Proposition (EVP) also came out of the research. An EVP makes a statement to prospective employees on what Xanterra as a company has to offer applicants.
"At Xanterra, we are a welcoming community who work hard, share a passion for the environment and enjoy creating memorable experiences for our guests in some of the most beautiful places on earth."
This brand campaign is being heavily utilized in all of our recruitment efforts and you will see it used more in our internal communications. A new position, Recruitment Marketing Specialist, under the Sales and Marketing department was created to deploy this initiative across digital platforms. Kelly Burns, from upstate NY, arrived on the scene mid-April to fill this position. We hope that these efforts will result in attracting even more folks who will come, stay, be star employees, and ensure that our national park treasures continue to be magical places to visit.
Along with the branding changes, there is an internal effort to fine-tune and enhance guest service within Yellowstone – for both employees and visitors. A new training program has been rolled out this spring and all employees will participate  – stay tuned for more efforts in this area throughout the season!
Construction Updates!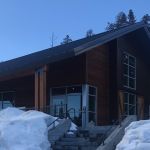 Work continues in Yellowstone to improve our operation and ultimately all of our guests' experience. The new Teal dorm in the Lake Area will open for employees this Friday! Phase 2 of the Mammoth Hotel renovation (pending NPS funding) will have the hotel closing Labor Day weekend this year (cabins will be rented until 10/14). Cabins will re-open in April 2019 while rooms in the hotel are scheduled to open July or August. In the not as immediate future, plans are underway to make bigger sites and infrastructure upgrades at Fishing Bridge RV park resulting in a closure for summer 2019.
Benefit Change
Last but not least, for those of you who have achieved core status by working the required 1560 hours in a year, there has been a change in our sick time policy. Sick time has been increased to 48 hours from 40 as of May 1. If you have any questions regarding this change or your core status, please contact Betty Martyn at x 5292.