Experience Yellowstone's Snow Lodge
Old Faithful Snow Lodge
Located within the interior of Yellowstone National Park, Old Faithful Snow Lodge offers guests a one-of-a-kind winter lodging experience. Accessible during the winter months only by snowcoach, Snow Lodge provides a restful, relaxing and immersive Yellowstone escape. It's the perfect hub for your winter vacation at Yellowstone, whether you'd like to explore the park's snowy landscapes or check out the hot springs and geysers located close to the lodge.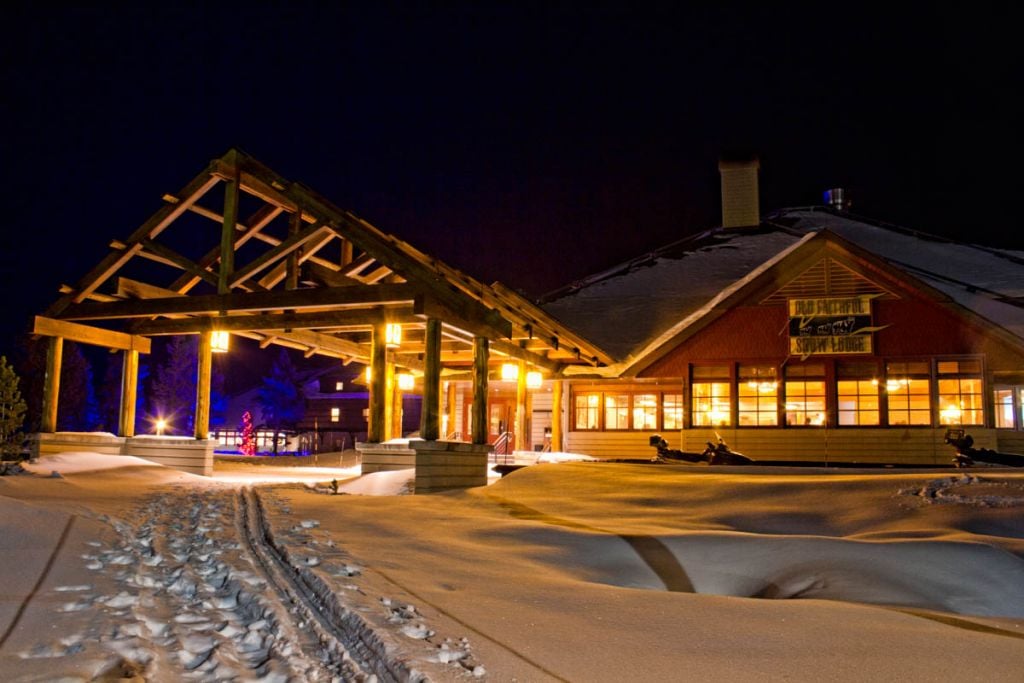 Stay
Initially built as a collection of campers' cabins and a registration building in the 1920s, the Lodge was amalgamated into a larger complex, reaching its height in the late 1930s. In the years since, a structural fire, a replacement building, and the eventual need for a larger, more modern building that could serve the growing winter business led to the construction of today's Old Faithful Snow Lodge in 1998-1999. The heavy timber construction, exterior log columns and cedar shingle roof were part of the design that is destined to make the Snow Lodge a significant example of classic "parkitecture." The Snow Lodge has been recognized with the Cody Award for Western Design and Travel and Leisure's Inn of the Month.
Accommodations at Old Faithful Snow Lodge include Deluxe Lodge Rooms. Located in the Snow Lodge building, western lodge-style furnishings create a stunning impression with their wildlife adornments and features. Full bathrooms, telephones, coffee makers, refrigerators and hair dryers are located in all the rooms.
Also available are Western Cabins and Frontier Cabins. Western Cabin units were built in 1989 and are situated in modules of four. Each is spacious and typically furnished with two queen size beds and a full bathroom. Frontier Cabins are duplex cabin-style units are simple but comfortable with a bathroom with shower, toilet and sink.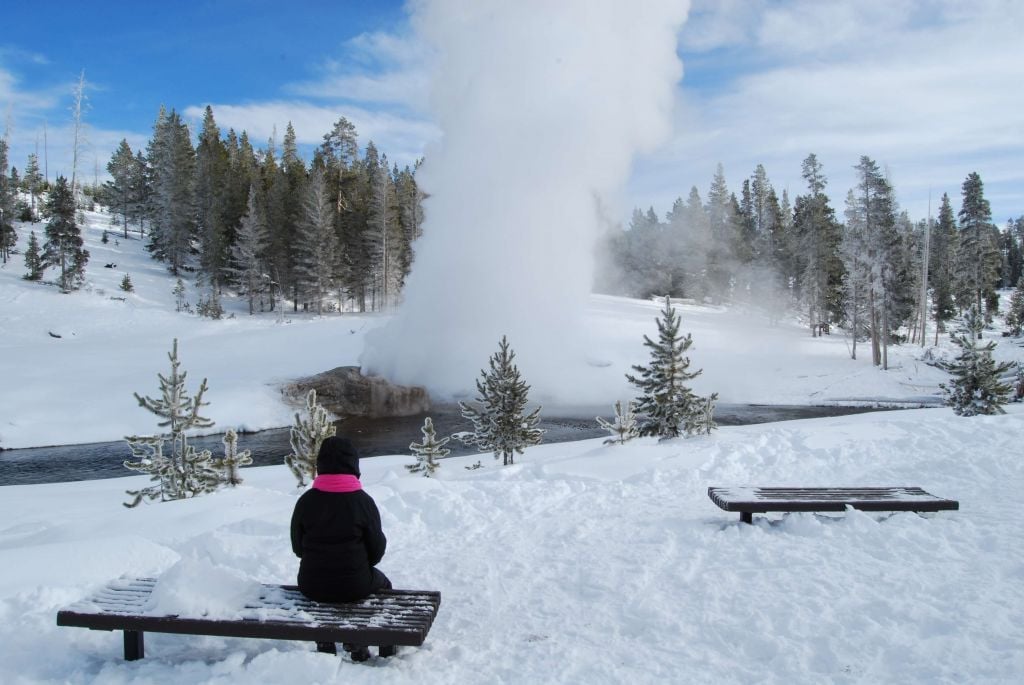 Play
Snow Lodge guests can choose to explore the park in plenty of different ways – by snowcoach, on skis, or on snowshoes. Snowcoach tours depart Snow Lodge on a regular schedule, transporting passengers to locations such as the Grand Canyon of Yellowstone and the spectacular Firehole Basin, or touring the park during a Winter Photo Safari. Clip in to a pair of cross-country skis or don snowshoes and head out on one of the area trails for a winter adventure at your own pace, or embark on one of the local guided tours. See a full list of snowcoach, ski, and snowshoe excursions available for Snow Lodge guests.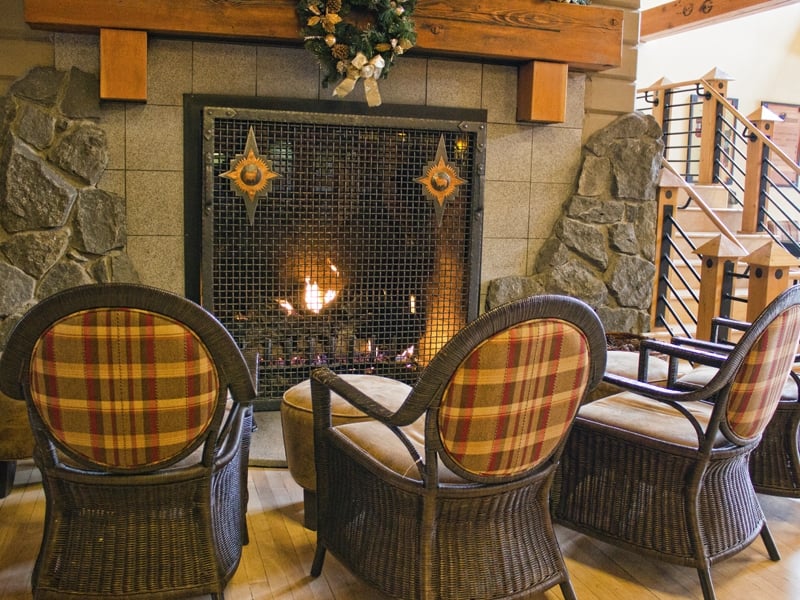 Dine
Back at the lodge, guests can sit down to dinner at the Snow Lodge Obsidian Dining Room. Looking for a more casual dining experience? Grab a quick meal at the Geyser Grill, then curl up in front of the lobby's stone fireplace with a warm drink and a deck of cards or a good book.
Don't miss out on the Snow Lodge experience this winter – plan your escape soon!
For more travel experiences to Beautiful Places on Earth™ available from Xanterra Travel Collection® and its affiliated properties, visit xanterra.com/explore.

Want to experience Yellowstone in-depth? See what makes Yellowstone National Park a great place to work for a season or longer!
---