Feeding Yellowstone Employees
There are approximately 2,600 seasonal employees working for Xanterra in Yellowstone during the peak summer season and that's a lot of mouths to feed for three meals a day.
This monumental park-wide operation is tackled and accomplished by the hard work and endless efforts of the staff that is assigned to the employee dining rooms, popularly referred to as EDRs.
Jonathan "JP" Humphrey, the former park-wide manager of the employee dining room operations, highlighted how the EDR works, what it is that they do and how they are constantly working to improve their products and service. In some areas, he said EDR employees work to feed over 450 people three times a day.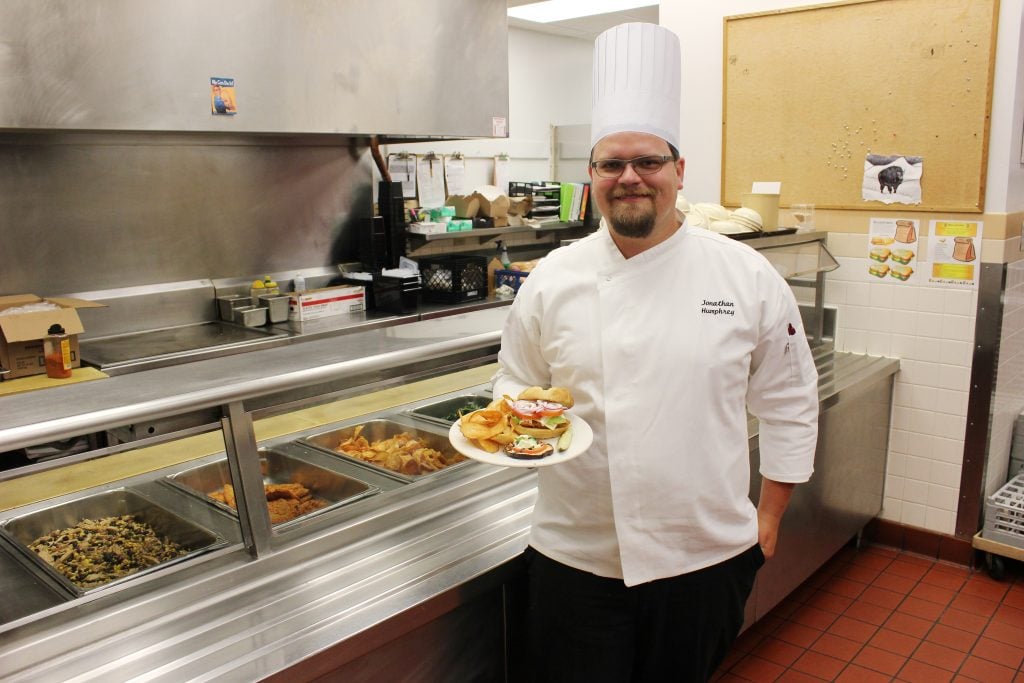 JP Humphrey showcases a plated meal from the EDR.
"People don't just don't quite understand the size of the operation we have, but when you see the numbers, it's pretty big," Humphrey explained.
For those three meals a day, the EDR offers multiple meal options. There is a hot line, which offers a selection of hot meals based on a rotating food schedule. The salad bar provides employees the opportunity to create their ideal salad and the sandwich bar is an option, too. Several breakfast cereals are always available as well, even during lunch and dinner. Soups and desserts are also offered as side options.
The goal of the EDR is to offer something for everyone to eat at every meal, even if one does not care for the options on the hot line.
Since he first came here in 2015, Humphrey said his goal has been to provide EDR goers with more options and healthier choices. He has an extensive culinary arts background, including serving as the assistant food and beverage manager at the Stratosphere Casino and Hotel in Las Vegas and working as an assistant manager at the House of Blues before coming to work in the park.
"My biggest goal would be bringing in newer, better quality products for employees," he said. "That would be done through meal preparation and the menu planning."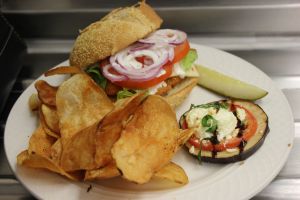 Humphrey said one of the ways he aims to improve the EDR's meal program by using feedback directly from employees.
"One of the programs that we're trying to implement into Yellowstone is a survey program that we'll be completing once every summer season," Humphrey explained. "From there, it's listening to our employees and hearing that they want to have and what they don't want to have. We cycle through all that data to try to figure out what meals work well and what meals don't.
"I would love to hear that everything they eat is fantastic," he joked. "I think the biggest thing is that I just want to hear their honest opinion about the meals being served. Too often, we have too many complaints that are completely subjective. More direct and more specific feedback is what I'm looking for."
One example of his responsiveness was a move towards a more regular rotation of hamburgers and chicken tenders. While these items are not anything particularly fancy or healthy, Humphrey notes that employees were extremely happy that what they had to say made a difference. And who can argue with a good burger?
EDR's operate on meal-based schedules and offer employees all they care to eat.
Want to experience Yellowstone in-depth? See what makes Yellowstone National Park a great place to work for a season or longer!
---