Living in Yellowstone National Park
If you've ever wondered if you could live in Yellowstone, the answer is "yes!" And Yellowstone National Park Lodges can make it happen. If you work in Yellowstone, you'll be one very important part of a huge ecosystem of critical interrelated parts. For example, you'll be part of the 3,500 seasonal team members that deliver amazing experiences across the 9 hotels, 5 campgrounds and more than 30 dining outlets we manage.  And while you're here in the 2.2 million acre wonderland, you'll join 10,000 hydrothermal features including more than 500 geysers, approximately 4,000 bison, more than 900 miles of hiking trails, 67 species of mammals, about 100 wolves, 7 native ungulates, 150 named lakes and 278 named streams that also make for amazing experiences.  Needless to say, you'll be part of something much bigger than yourself.
Explore Jobs in Yellowstone National Park
While you can read a job description to know what your job will be, it can be hard to know what it's like to live in Yellowstone. Here is some insight into life in the world's first national park.
Room & Board
The Human Resources (HR) team provides employees with a clean, comfortable, and safe place to live. The majority of our employees live in dormitory-style housing. There are a limited number of RV sites available and those are typically assigned to our Campground positions. When you live in a dorm, you will have at least one roommate (sometimes two or three).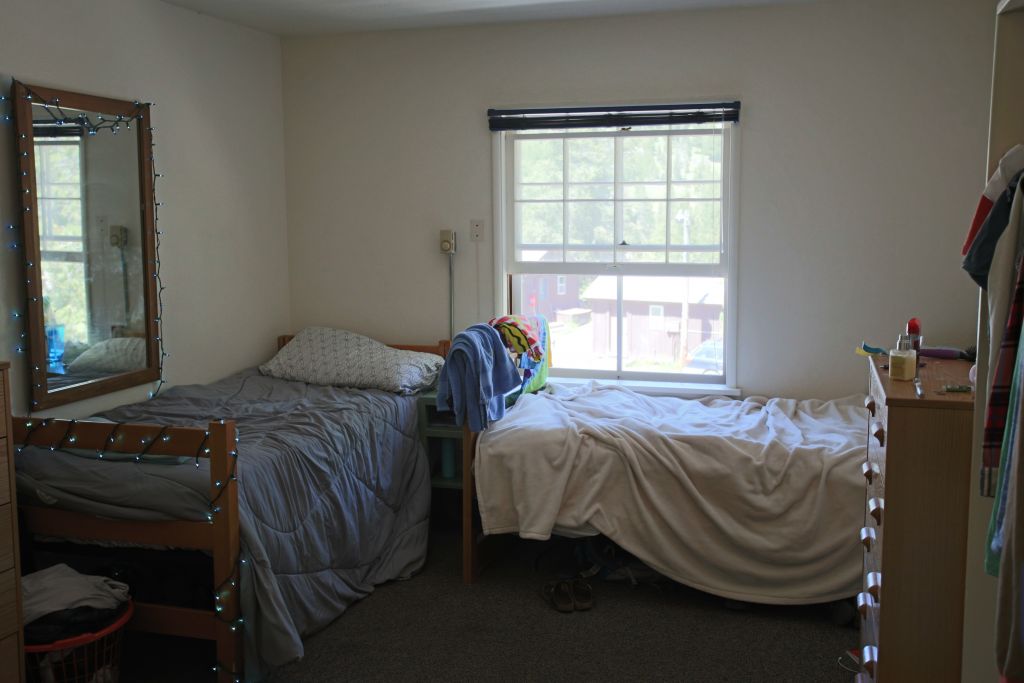 Singles housing is not available but we do have some rooms set aside for couples housing if you are coming with a partner. There are a few dorms with two rooms sharing one bathroom and a couple of dorms that have private bathrooms. For most though, community bathrooms will be a part of dorm living. However, cleaning the bathroom won't be on your list of chores as each dorm has its own custodian that is responsible for keeping community bathrooms clean. One more thing to keep in mind is that all our dorms are pet-free (with the exception of service animals). If you'd like to take a peek at our dorms (inside and outside), check out our Living in Yellowstone page.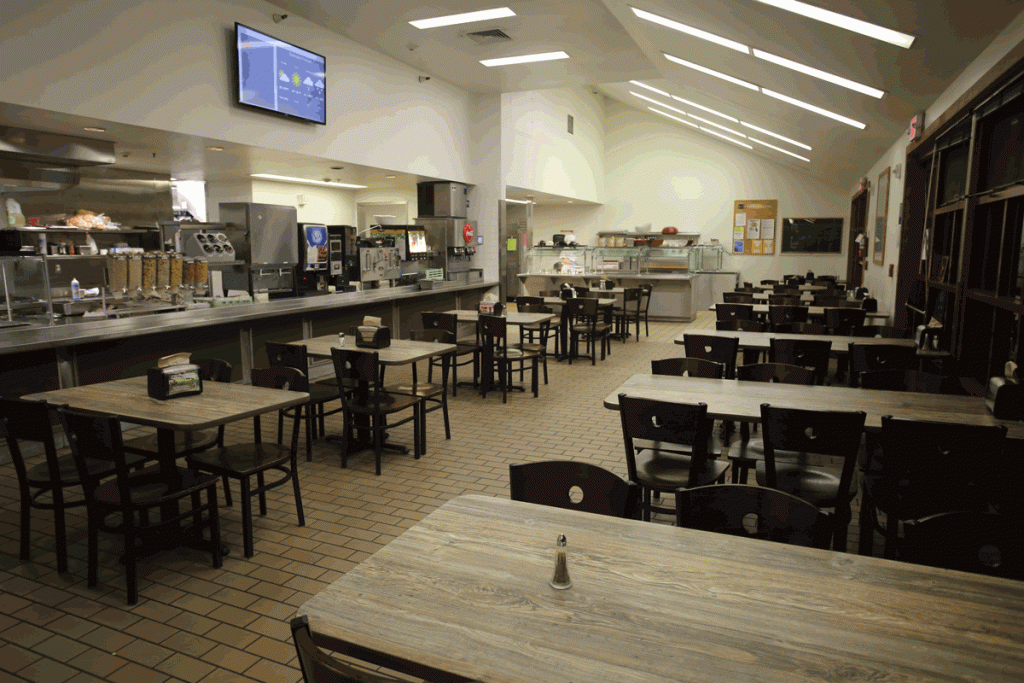 None of our dorms have cooking facilities. Therefore, each village has at least one employee dining room (EDR). The EDRs are all located within walking distance of the dorms. Our Food & Beverage team is the largest department in the park and part of their responsibility is feeding employees. The EDR crew serves up three meals a day to all employees. If you'd like to take a peek at our EDRs (inside and outside), check out our Employee Dining Room page.
Your room & board costs are taken care of through a low-cost deduction on your paycheck. This deduction includes room, utilities, laundry facilities, limited internet, and three meals a day in the employee cafeteria.
Greater Yellowstone Ecosystem
While Yellowstone itself is 2.2 million acres, it is located in the Greater Yellowstone Ecosystem which is 10 times that size. It includes state lands, two national parks, portions of five national forests, three national wildlife refuges, and more across Wyoming, Montana, and Idaho. You will be living among the largest concentration of wildlife in the lower 48 states including one of the largest elk herds in North America, the largest free-roaming, wild herd of bison in United States and one of few grizzly populations in the contiguous United States. Don't be surprised if you spot an elk or bison outside your dorm window or on your walk to work. Working in Yellowstone is a rare opportunity to share your living space with some of America's most iconic animals.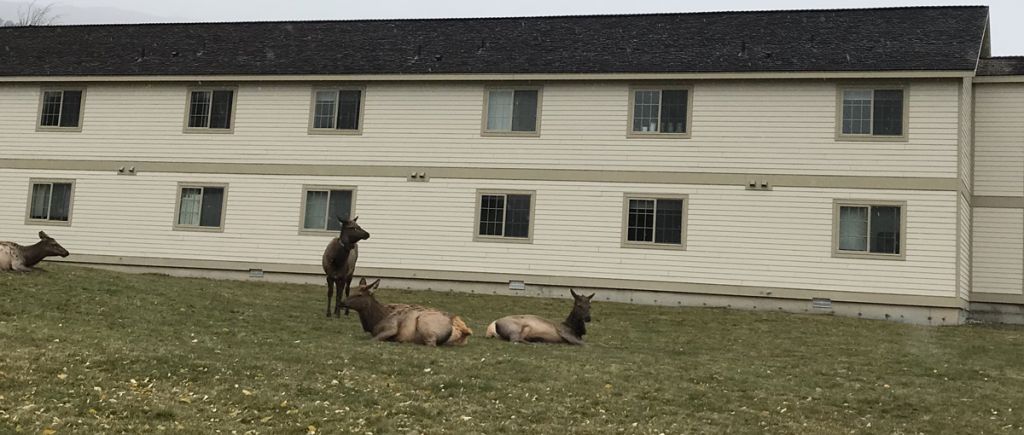 Have more questions about living in Yellowstone? Send us an email (ynpjobs@xanterra.com) or give us a call (307.344.5324) and we'd be happy to tell you more. Ready to apply?
Submit My Application
---