Why Legendary Explorers Loved Yellowstone
Wonders of Yellowstone
America's wild heart is as iconic and nostalgia-inducing as the idea of the Great American Road Trip. For more than 150 years, Yellowstone has been casting its spell on unsuspecting mountain men, adventure-seekers, poets and presidents alike. Guided by the experiences of these legendary explorers, let us show you why they fell in love with Yellowstone National Park.
It's literally unbelievable
One of the first settlers to explore Yellowstone was a man named John Colter. He was one of America's first mountain men, living in the wilderness for months at a time, and a member of the Lewis and Clark Expedition, sent by President Thomas Jefferson to find a route through the American West.
When Colter returned from his travels, he described seeing the place that is now Yellowstone National Park, telling stories about 'boiling mud holes' and exploding geysers. His descriptions sounded so crazy that no one believed him.
Of course, what he saw were the many geothermal wonders of the park, which now attract visitors from around the world.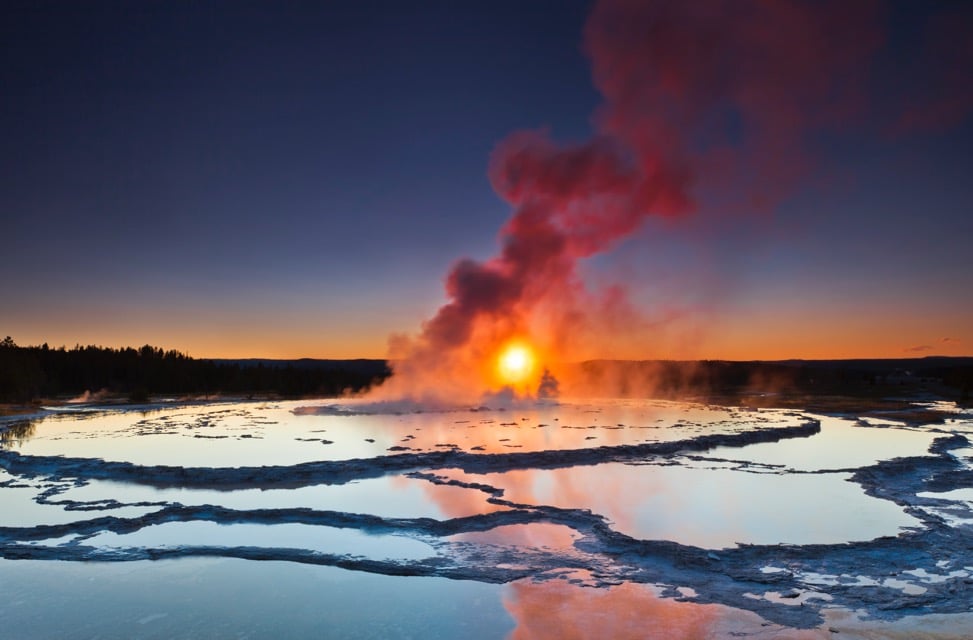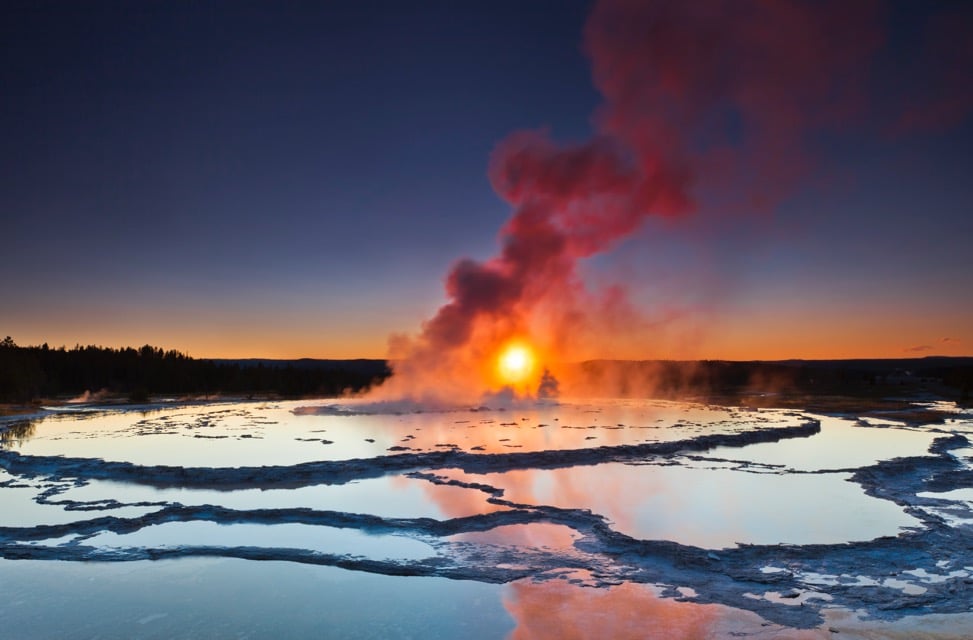 There are no mundane moments
Within Yellowstone National Park are half the geysers on planet earth. There are around 500 of them, and they erupt, spew, gurgle, gush, and yes—explode. They have names like Grand, Castle, Giantess, Excelsior, and Beehive. Of course, there's Old Faithful, famous for its uncanny predictable expulsions.
Exploding geysers are just the tip of the glacier when it comes to Yellowstone's natural oddities.
There's America's largest high-altitude freshwater lake, numerous blue-ribbon trout fishing rivers, misty waterfalls, and deep canyons. All set in the cradle of a supervolcano.
John Muir, naturalist and poet, founded The Sierra Club and fought for the preservation of America's National Parks. In his April 1898 essay for The Atlantic Monthly, he wrote of Yellowstone:
"The wildest geysers in the world, in bright, triumphant bands, are dancing and singing in it amid thousands of boiling springs, beautiful and awful, their basins arrayed in gorgeous colors like gigantic flowers; and hot paint-pots, mud springs, mud volcanoes, mush and broth caldrons whose contents are of every color and consistency, plashing, heaving, roaring, in bewildering abundance." — JOHN MUIR
To see what Muir did, one only look to Grand Prismatic Spring, a bizarre geothermal spring that resembles a living rainbow. The center of the spring is near-boiling, and as the water reaches out to the edges and cools, colorful bacteria fill its waters.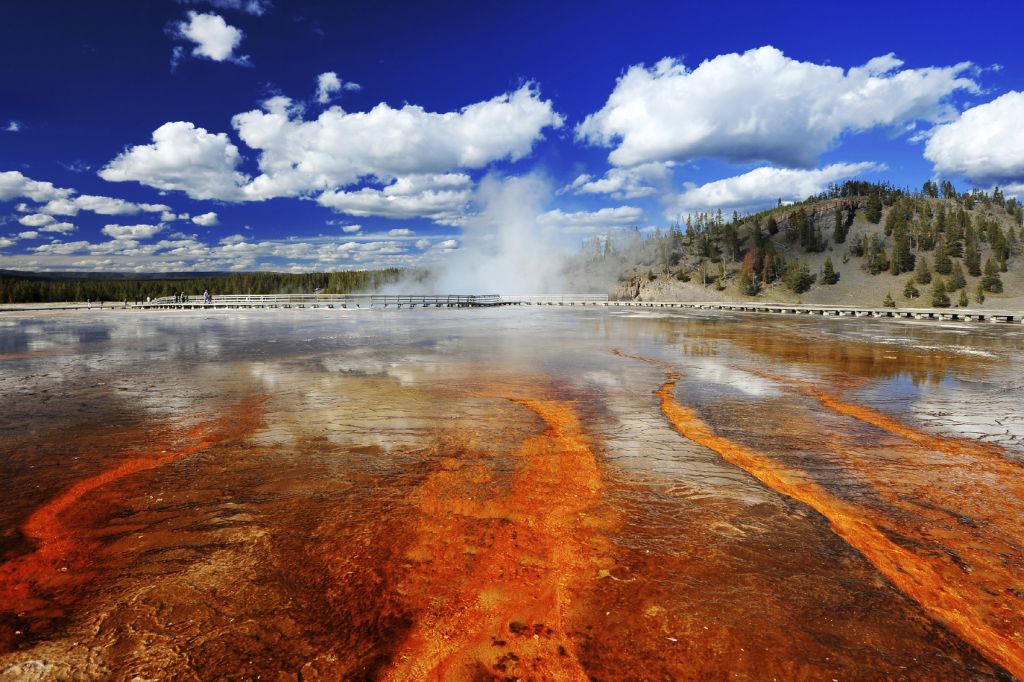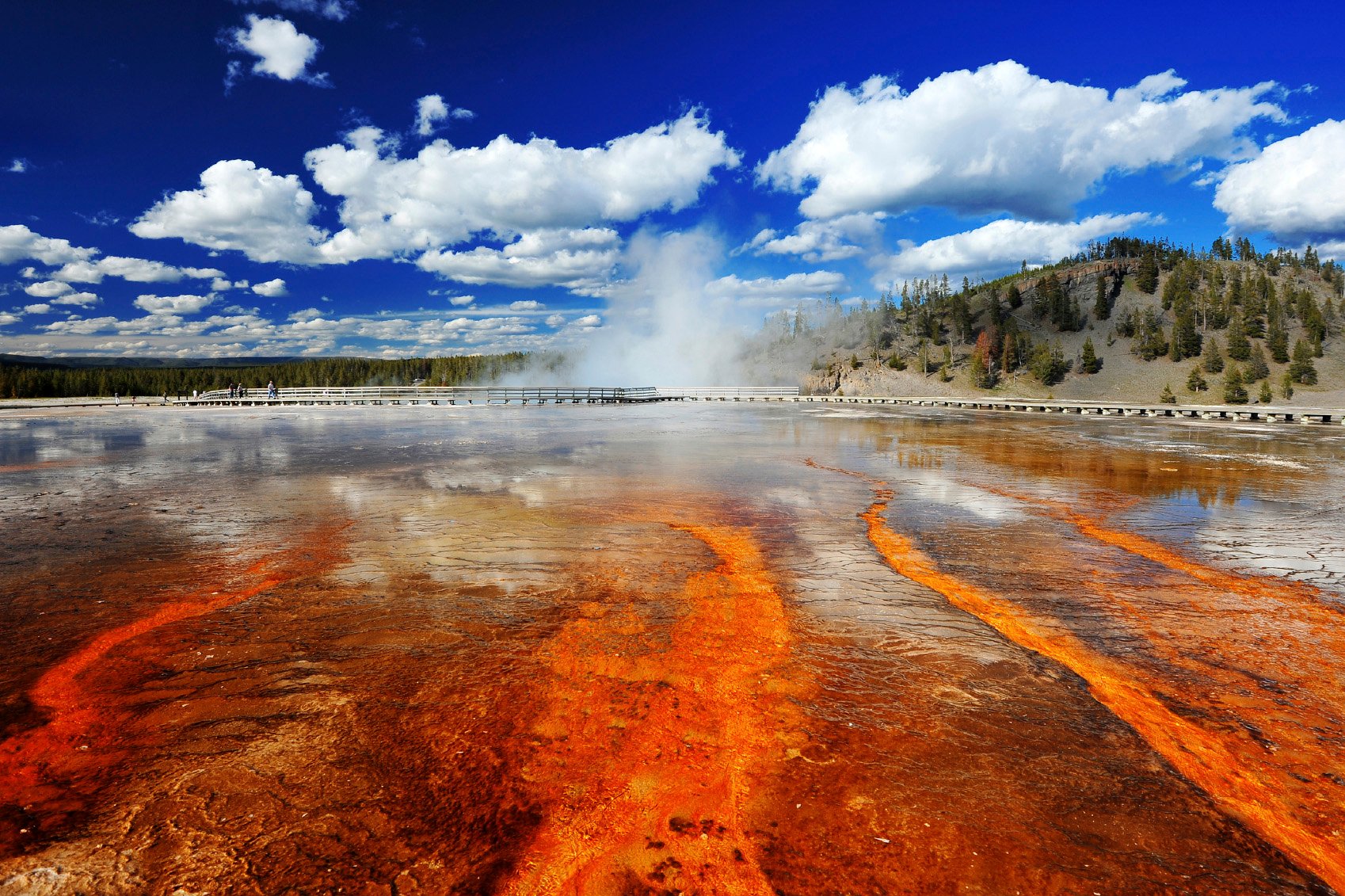 It's one of the greatest ecosystems on the planet
One of the greatest wildlife conservation stories in recent history is the return of wolves to Yellowstone National Park. In 1995 and 1996 they were successfully introduced after a 70-year absence, increasing biodiversity by keeping the elk population at bay and helping the ecosystem flourish.
Black and grizzly bears, America's largest wild bison herd, elk, big-horned sheep, moose, foxes, and coyotes all roam the landscape.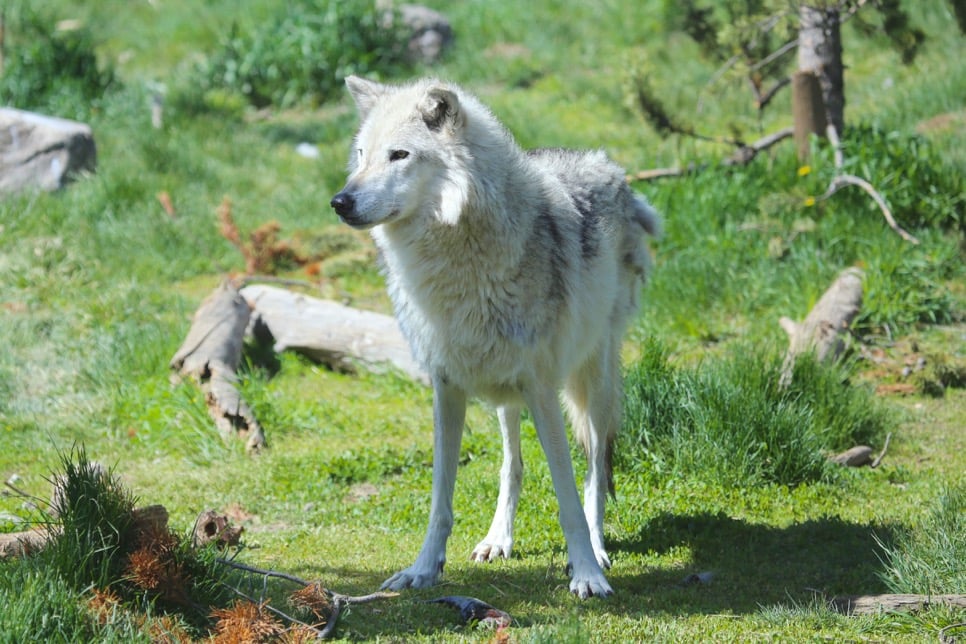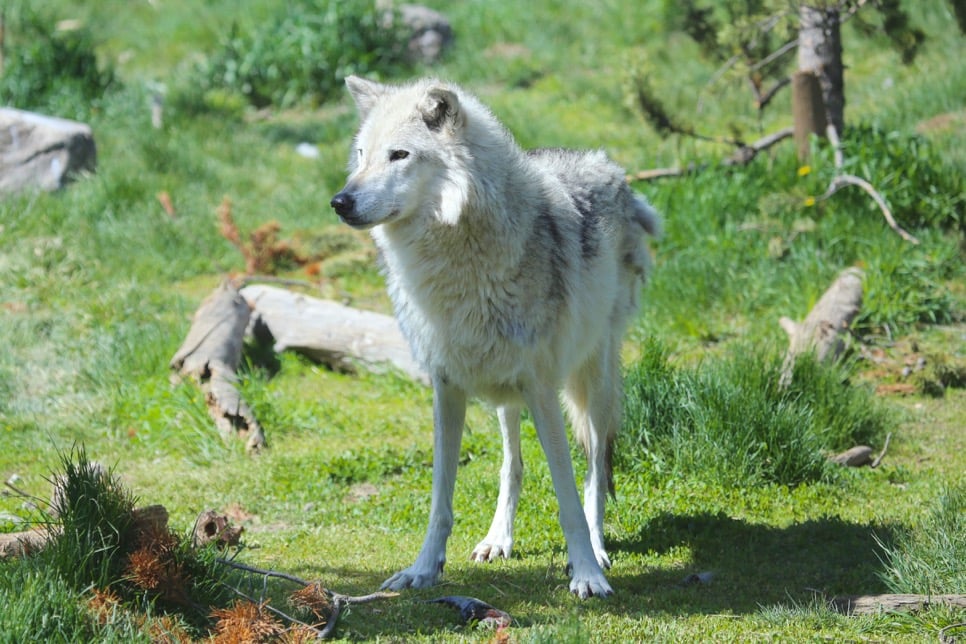 The geography is diverse
Geysers that shoot 300 feet in the air, canyons that run 1,200 feet deep, a waterfall twice as high as Niagara, terraced hot springs, and craggy peaks. To capture all this, in 1941 during World War II the National Park Service brought famous photographer Ansel Adams to photograph the park.
It was through Adams' photos that many people of his generation got to experience the beauty of the American West.
"Sometimes I get to places just when god's ready to have somebody click the shutter." – ANSEL ADAMS
This spectacular geography made photographers like Adams willing to haul hundreds of pounds of early 20th-century photography equipment across the landscape to document its wonders.
It's a serene escape
It was walking through these forests of ponderosa pine, Engelmann spruce, Douglas Fir, and Whitebark pine that first ignited the poetic sensibilities of naturalist John Muir. He wrote poem after poem and essay after essay that inspired a generation of hiking romantics, looking to get lost in the sublime.
"Climb the mountains and get their good tidings. Nature's peace will flow into you as sunshine into trees." – JOHN MUIR
Stepping into nature as a reprieve from urban life has a lot to offer, in terms of health benefits as well.
You can stay as long as you like
Yellowstone National Park belongs to all Americans. It's a part of us. Ralph Waldo Emerson was an American essayist who led the transcendentalist movement in the mid-19th Century. Transcendentalism focused on ideas that people can achieve almost anything, and the relationship between people and nature.
"Adopt the pace of nature: her secret is patience." — RALPH WALDO EMERSON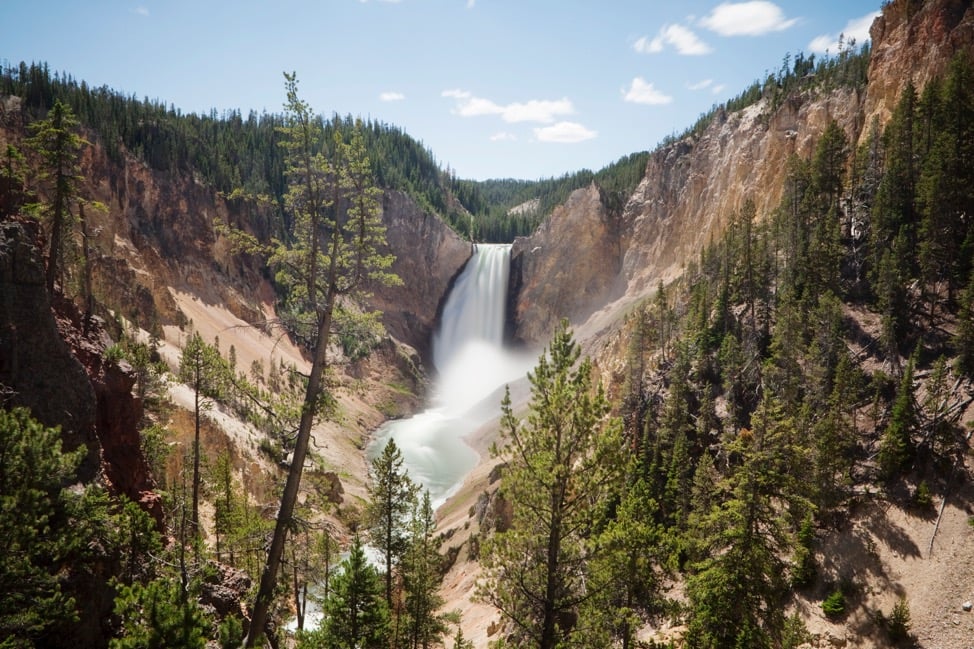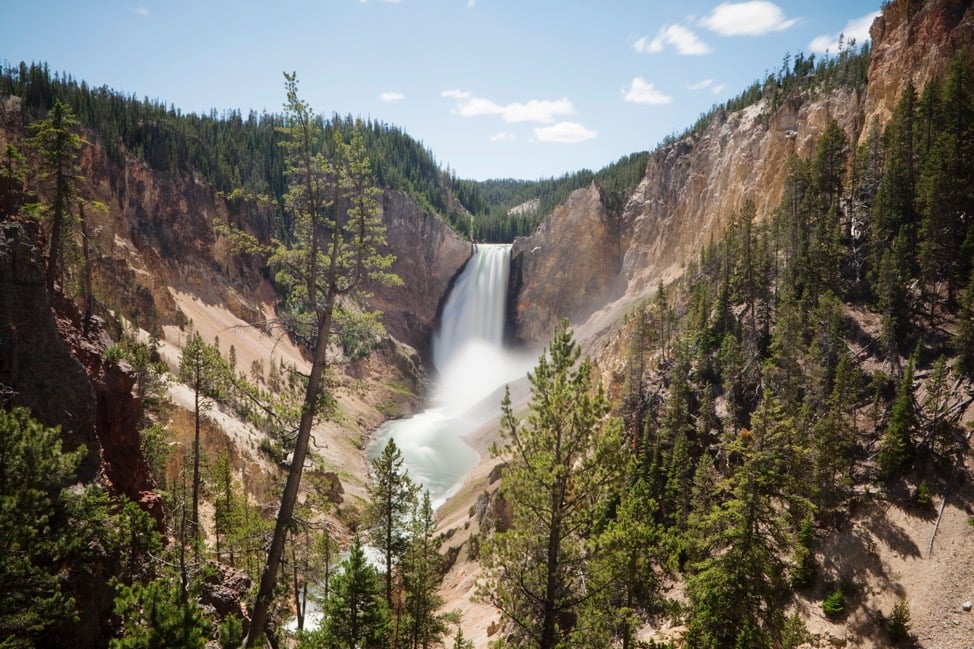 History happens here
Theodore Roosevelt, the 26nd President, was famously conservationist, and said that he would not have been president without his experiences camping and hunting in the American West.
The Old Faithful Inn across from its famous namesake geyser also has a history. Its iconic architecture was the original inspiration for the rustic style of architecture, or 'Parkitecture', found throughout the national parks today.
Unlike Roosevelt, 44th President Obama found it a bit harder to slip away unnoticed into the American wilderness. Obama visited Yellowstone in 2009, and in 2016 he commented on his experiences in Yellowstone as a child to National Geographic, saying at the time it was, "the greatest experience of my life."
"I do believe that when we get kids, families, out in open spaces, it changes them. It roots you. It gives you a sense that there's something bigger and grander than you. It gives you a sense of order." – BARACK OBAMA
Whether you consider yourself an adventure-seeker, romantic poet, explorer, traveler, pathfinder, nature nerd, curious mind, or just in search of peace and quiet, we hope you fall in love with Yellowstone, the same way these explorers did.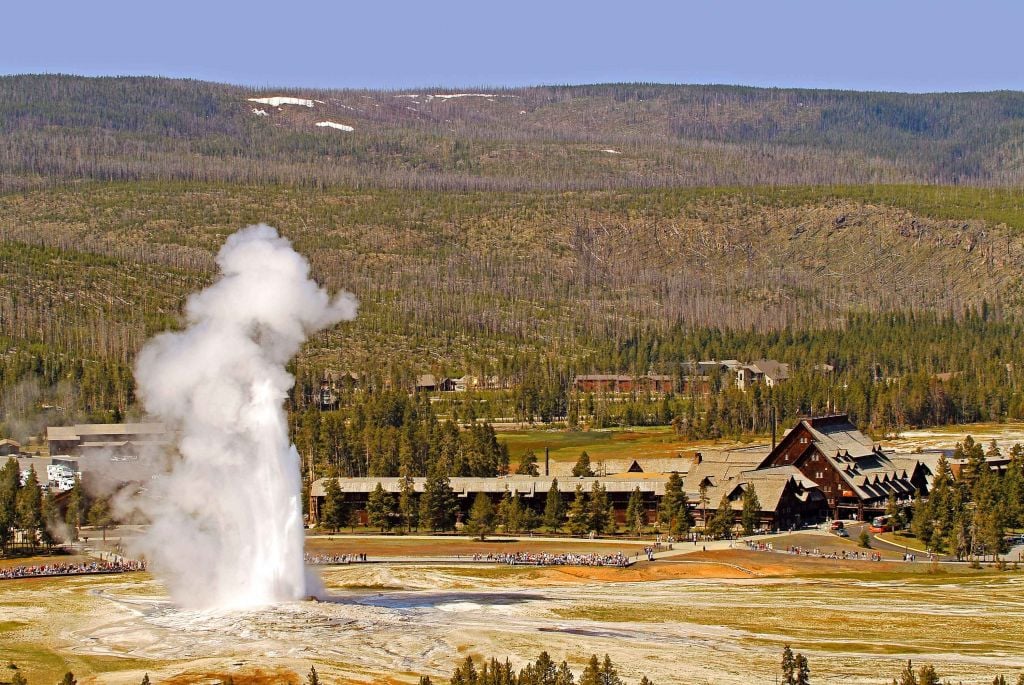 For more travel experiences to Beautiful Places on Earth™ available from Xanterra Travel Collection® and its affiliated properties, visit xanterra.com/explore.

Want to experience Yellowstone in depth? See what makes Yellowstone National Park a great place to work for a season or longer!
---