A History of Yellowstone Friendships
Stories like the one below warm our hearts and remind us all of why we work in Yellowstone. The friendships formed and memories shared while working in this special place last a lifetime. This story was provided by a former employee, Eileen Reid, whose relative worked in Yellowstone. Many of our staff are drawn here by the stories of their grandparents or parents and the need to find out if their magical tales are really true.
In the spring of 1958, three friends packed into a station wagon and set their course west. Destination unknown, they were hoping to find work over their college summer vacation. Larry Kirkland and his University of Alabama classmates, James "Allie" Albright and Gary "Pinkie" Nichols were excited for whatever adventures lay ahead.
On the second day of the trip, the boys were offered work in Stafford, Kansas, stacking alfalfa hay for $2 an hour. They barely lasted two days in the intense, open sun of the Great Plains before the three friends agreed to look for greener pastures further west.
Larry, Allie, and Pinkie arrived in Yellowstone National Park on June 16th, thinking that the concessionaire, Yellowstone Park Company, would be large enough to hire all three of them to work in one location. And, of course, it was. The friends were sent to Old Faithful Lodge. Allie worked for five weeks as a cook's helper before heading back to Georgia for his brother's wedding. Pinkie was an outdoor ice vendor in front of the Lodge. Larry was given the job with the best title but perhaps the worst hours – he was the first kitchen helper for the EDR.  His most vivid memory is of panning sheets of bacon from 6:45 a.m. – 8:15 a.m. He would get a quick nap before returning for the lunch shift from 11:00 – 2:00 p.m., then grab yet another nap before returning to work the dinner shift from 5:00-7:00 p.m.! Workers at the time were only given one day off each week. Wages were $110 per month, which included room and board, with a $50 dollar bonus for staying until Labor Day. The friends lived together in "Cabin Land" on the peaceful Firehole River.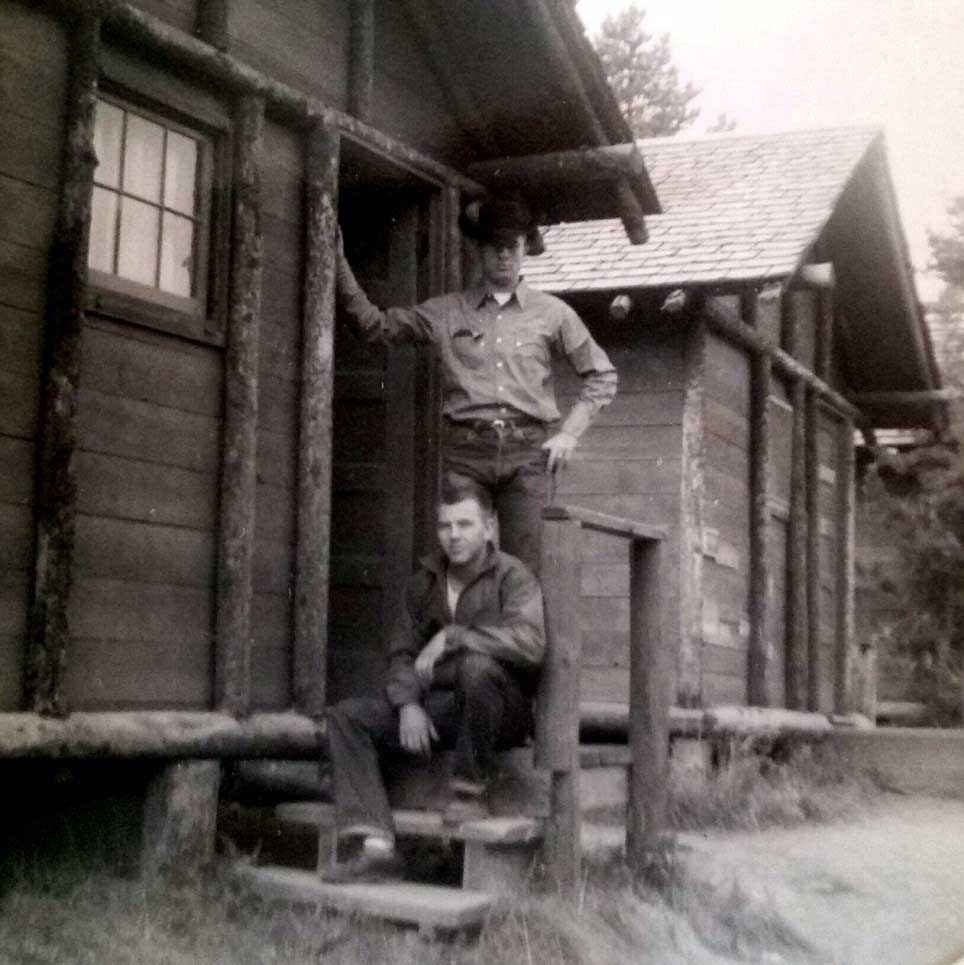 Despite the long and chaotic hours and the cramped housing arrangement, the three comrades made lifelong memories and new friends over those months in Yellowstone. Among the treasured recollections is a trek made up of Mt. Holmes and a road trip to Sun Valley, Idaho.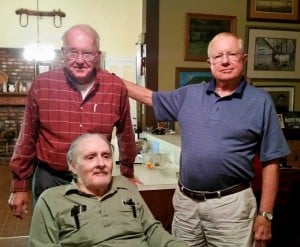 So strengthened was their friendship that summer together in Yellowstone National Park; they still get together each year to reminisce on old times and catch up on current ones. The crew of now-older gentlemen met a few years back at Larry's family farm in Seale, Alabama. All are looking forward to next year's gathering.
Since their time, some things have changed in Yellowstone. Wages, shifts, and housing have all improved significantly. But some things never change: lifelong friendships are still formed, adventures are still happening daily, and Yellowstone's beauty continues to thrive.
by Eileen Reid
Want to experience Yellowstone in-depth? See what makes Yellowstone National Park a great place to work for a season or longer!
---