Feeding Yellowstone Employees
EDR FOOD
There are over 3,000 seasonal employees working for Xanterra in Yellowstone during the peak summer season and that's a lot of mouths to feed for three meals a day.
This monumental park-wide operation is tackled and accomplished by the hard work and endless efforts of the staff that is assigned to the employee dining rooms, popularly referred to as EDRs.  In some areas,  EDR employees work to feed over 450 people three times a day.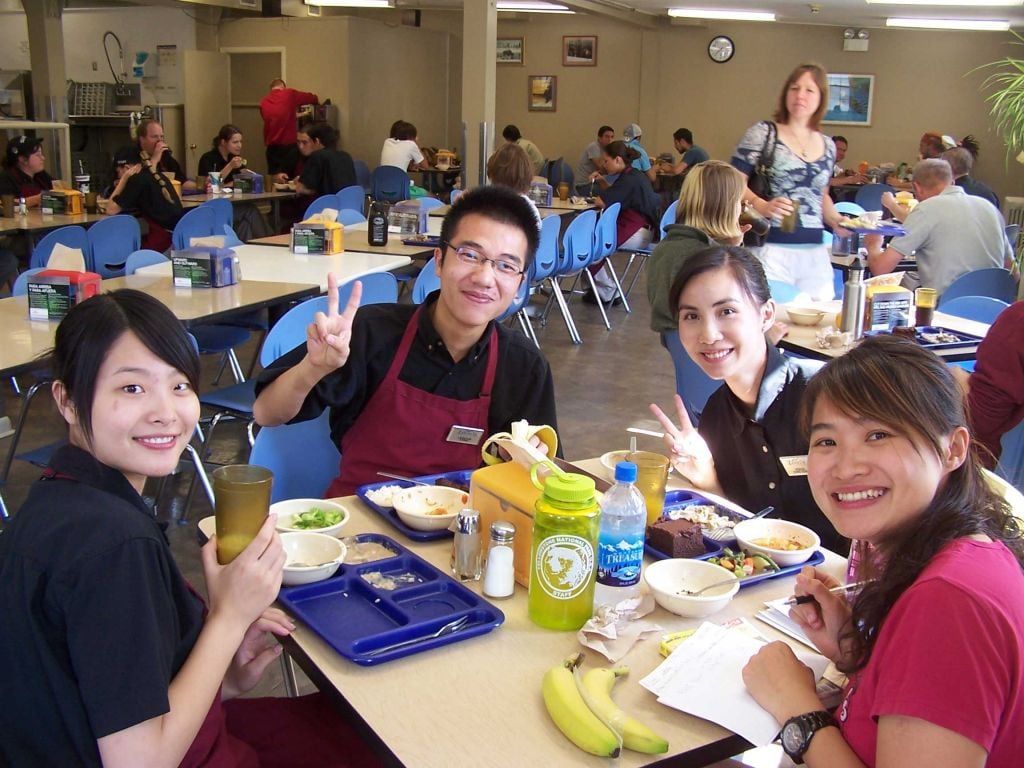 For those three meals a day, the EDR offers multiple meal options. There is a "hot line", which offers a selection of hot meals based on a rotating food schedule. The salad bar provides employees the opportunity to create their ideal salad and the sandwich bar is an option, too. Several breakfast cereals are always available as well, even during lunch and dinner. Soups and desserts are also offered as side options.
The goal of the EDR is to offer something for everyone to eat at every meal, even if one does not care for the options on the hotline.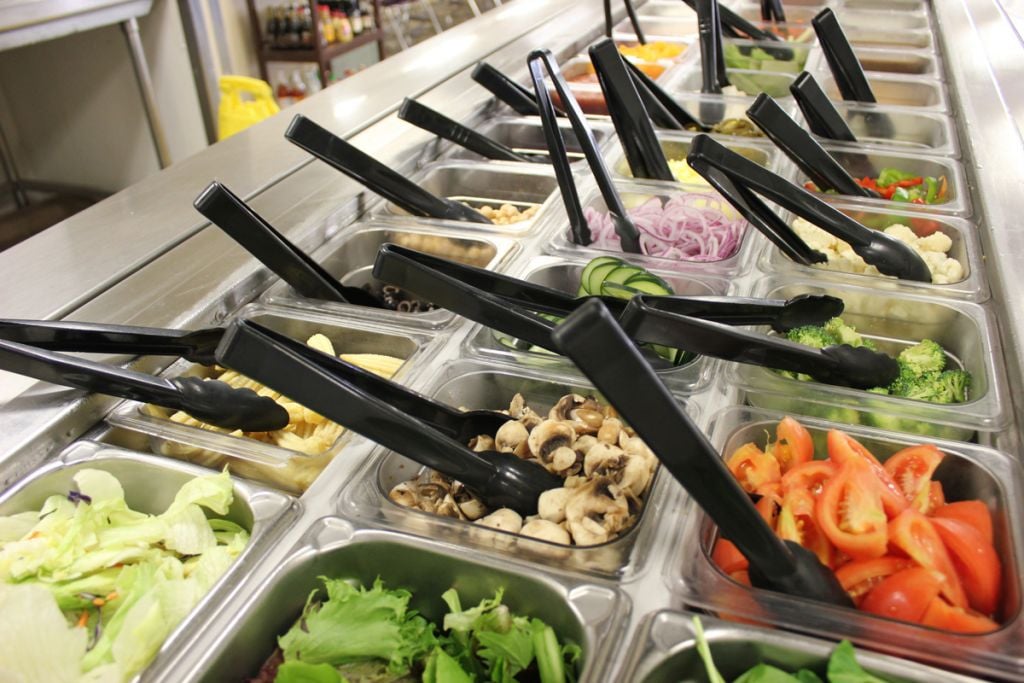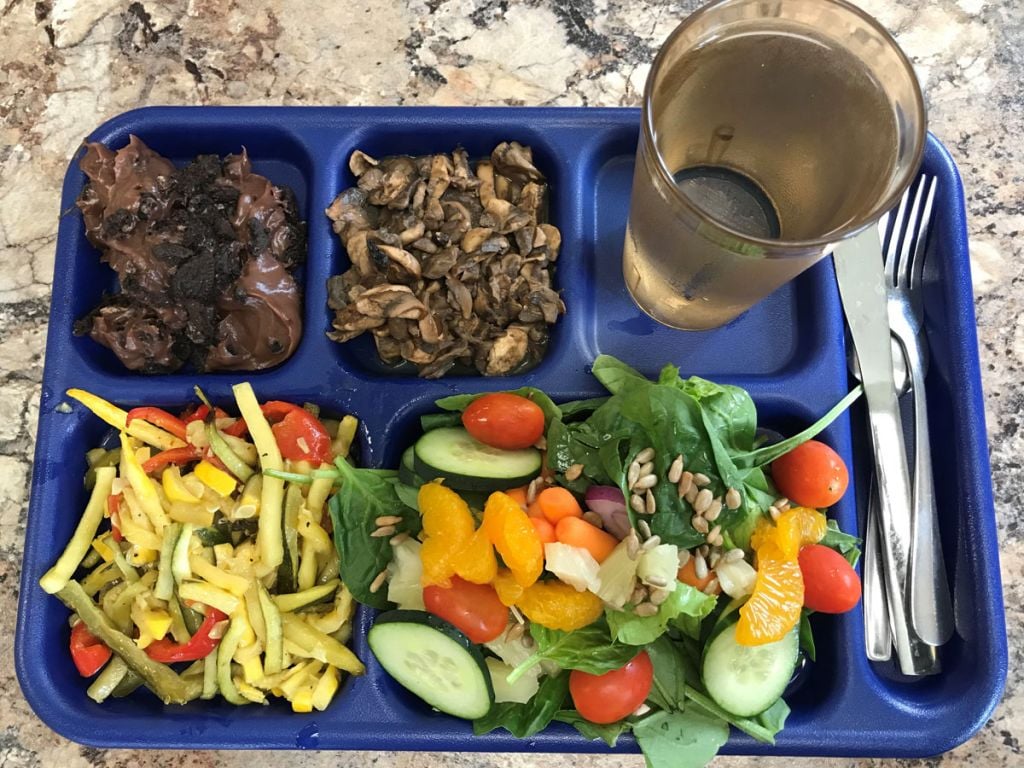 EDR's operate on meal-based schedules and offer employees all they care to eat. Creative food combinations can improve your employee dining room (EDR) experience, and lead to plate envy among your peers. Put on your Iron Chef hat and consider these areas an artist's palette for your palate.
Salad Bar
The salad bar is hacker's paradise. With so many different items, the combinations are endless. Is the chili getting boring? Emeril it up with jalapenos and shredded cheese from the salad bar. While you're at it, why not max out the Scoville rating and add a pleasant smokiness with Chipotle Tabasco from the sauce stand? Bam! Pork chop a little dry? Throw on some applesauce. Your grandmother would be proud. And keep an eye on the fruit of the day. Avocados go a long way to sprucing up chili, salads, and tacos. Chicken finger day? I once saw a yin-yang of ranch and buffalo sauce on some visionary's tray. In the market for a saucy sandwich, but suffering mayonnaise malaise? Try some dressings from the salad bar. The Big Mac's "secret sauce" is Thousand Island dressing. Possibly the worst kept secret in history. Then there's that other sauce. You know, the crumbly kind. What's it called? Oh right, bacon. Jim Gaffigan calls it the fairy dust of food. Go ahead, make magic happen.
Beverages
Stuck in a beverage rut? Mix tea and raspberry lemonade for an EDR Arnold Palmer. Or kick some ice by mixing blue Powerade and Sprite. I don't know what it is, but it's provocative. That's the point.
Hot Stuff
Sometimes you just have to be on your toes. Take a peek at the hot offerings, then consider how they might be upgraded. Beef stew on noodles… good. Beef stew on mashed potatoes… awesome. Other times, hacks can also happen by accident. Sometimes fortunate, sometimes not, these "haccidents" are creative supernovae. After dodging a sleepy patron, you realize your soup has invaded your chicken. Turns out veggie soup over grilled lemon chicken is delicious. On the other hand, milk spilled into sauerkraut… not so much. Either way, something new is learned, and food science makes progress.
Snacks
Feeling the need to get away? There are a few snacks that you can take with you, like fruit. It's important to keep hydrated in Yellowstone, and beverages are always fair game. When in doubt, just ask the friendly EDR staff. You can also order a to-go meal for a hike or picnic. Everything tastes better when you've worked up an appetite hiking.
What are your favorite EDR hacks? Be sure to tell EDR staff what you like. Leave compliments or suggestions on comment cards, and you might just see your favorite tofu balls more often.
Have more questions about employee dining or working in Yellowstone? Send us an email (ynpjobs@xanterra.com) or give us a call (307.344.5324) and we'd be happy to tell you more.
Explore Yellowstone Jobs
Contributors to this article include Cameron Walker and Karley Nugent.
Want to experience Yellowstone in-depth? See what makes Yellowstone National Park a great place to work for a season or longer!
---