What to Expect When You First Arrive In Yellowstone
When first venturing into the Yellowstone universe the outdated cliché, "expect the unexpected," is no doubt the best way to describe what the entirety of your season is going to entail. The scenarios that you have likely been conjuring for the past weeks/months since being hired to have probably involved picturing yourself posing on mountain tops, rafting down rivers, or even taking selfies with various wildlife (please don't), on a daily basis. In reality, these moments are going to occur throughout your season, but they may not always be an everyday occurrence.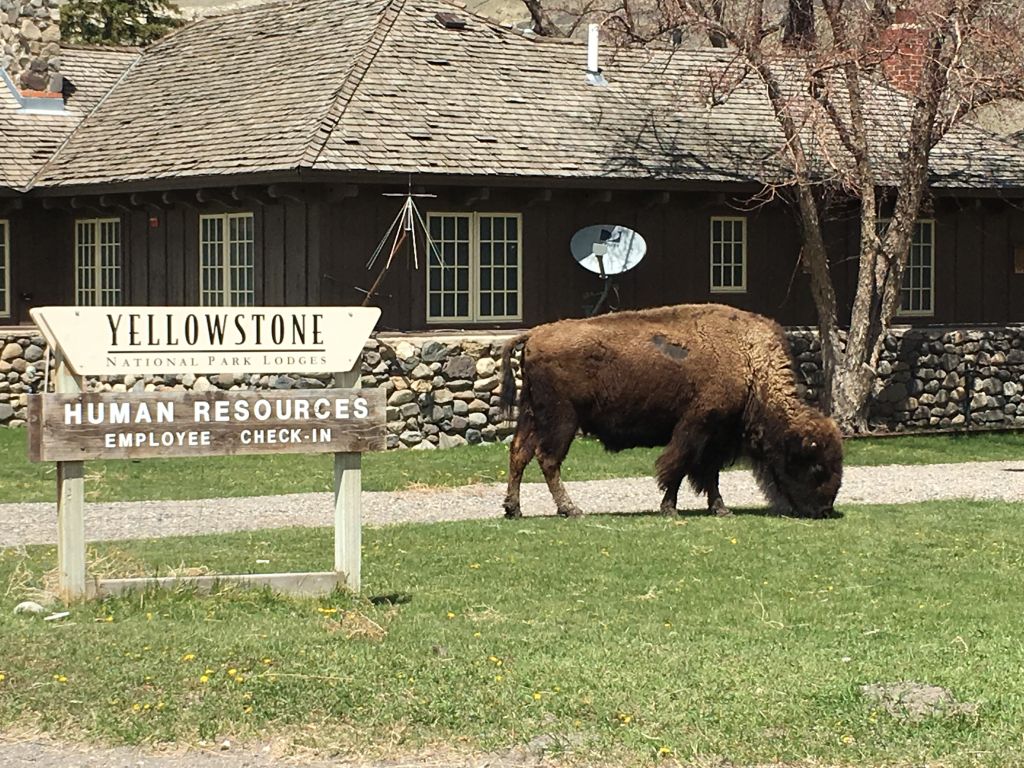 Check-in
Check-in, the day that you have been stressed/excited about since being emailed about that very special date some months ago. Whether you'll be arriving via personal vehicle, or company transport (like myself), you're all in for a similar, if not the same, check-in procedure. When first arriving at Yellowstone's entrance, I was awestruck by my surroundings. I imagine it's the adult equivalent to a child's first time in Disneyland. Being embraced by mountains in all their majesty, along with wildlife you've never encountered, all of a sudden being right in front of you, is definitely going down as one of the most memorable moments of my life.
I admit it must have been a lot like herding a group of sleep-deprived, awestruck cats for our bus driver, whose only goal was to get us through the company's check-in process as quickly as possible. The check-in process was quick and painless. As long as you follow the pre-emailed instructions that you receive after accepting your job offer, the only struggle you'll likely encounter is finding a uniform that fits you.
Training
After checking in I was immediately brought to the dorms. Once I had been assigned a dorm, I was allotted several hours of free time before attending several orientation classes that same day.
My first season in Yellowstone started on April 9th of 2018. I was hired on as a Guest Service Agent (front desk clerk) at Mammoth Hot Springs Hotel. Before coming to the park I had only worked food and beverage and cleaning jobs while attending a university in my home state of Pennsylvania. Working at a front desk was undeniably a completely foreign concept to me.
My training class and I had two weeks of training before the hotel opened and the guests started to pour in. Within those two weeks, we were taught how to interact with said guests, while entering their information into our system and continuing to openly communicate with other departments. At first, I was not well versed in the guest-facing aspect that stood as the main requirement for this particular position. In saying that I slightly stumbled (more so stuttered) through my first few weeks of training to be a GSA, would be an understatement. Eventually, with the help of returning GSA's and managers, I was able to meet the demands of the position. Overcoming my previous limitations and being trained to work as a team definitely helped our department thrive during the busiest parts of the season.
Why Work In Yellowstone
Working in a premier tourist destination, like Yellowstone, is a lot like playing the jellybean roulette game. Some days you spin the wheel and end up with an amazing day (bubble gum flavored jellybean), and others you end up having an intense/stressful (skunk flavored) day. Either is possible just like any other job across the globe. There will be days where you are too exhausted from work to go out and enjoy your time off. Then there are other days where you'll be able to go out camping in some of the most beautiful places you've ever been or even be able to go in search of hidden waterfalls. Plus, your coworkers become like family members to you. But like other jobs, your experience working in Yellowstone is what you make of it. So try to be flexible and stay positive!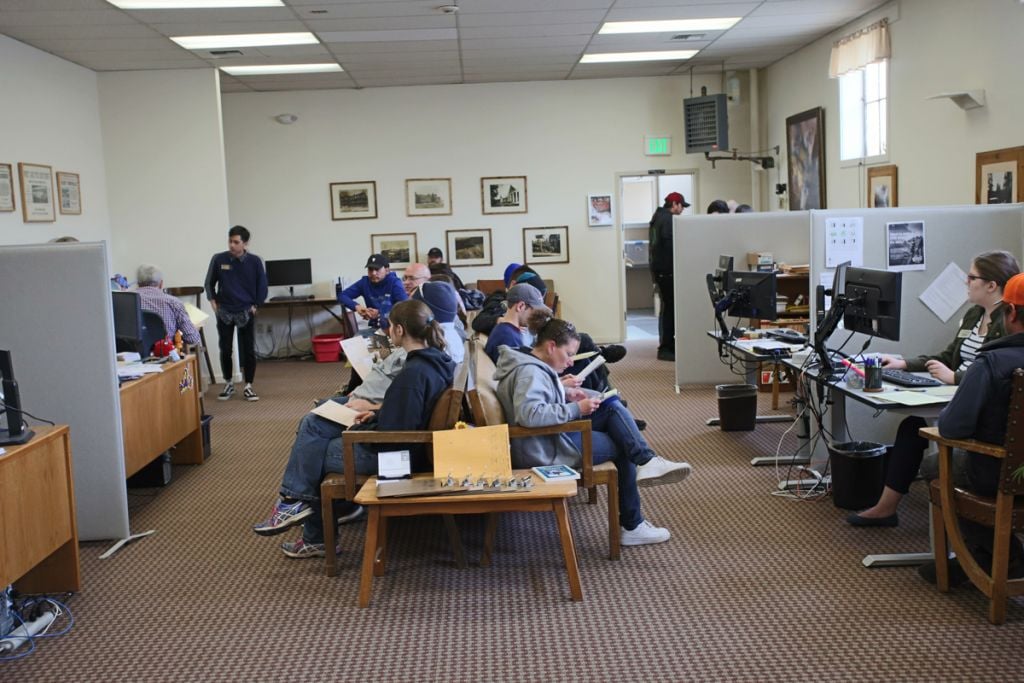 Overall my experiences at the Front desk were life-changing. I learned many lessons throughout that season that I would never have learned if I had stayed at home, and within my comfort zone. I also gained a form of independence that I now incorporate into my daily life and a level of patience that I never had before coming to the park. Even though there were, "I want to pull out my hair moments," there were also many amazing experiences, landscapes, new friendships, and life lessons that made me into the person that I am today!
Katie Fisher is currently still employed within the park as a Senior Reservations Agent. She graduated from Slippery Rock University of Pennsylvania in the summer of 2017 with a degree in Professional Writing. Katie wishes to further her interest in writing by hopefully finding a career in the field in the future. During the summer of 2018 she was a Guest Service Agent at Mammoth Hot Springs Hotel. Katie hopes to visit all the different places, and do all the hikes she didn't get the opportunity to do last season this coming summer.
Want to experience Yellowstone in-depth? See what makes Yellowstone National Park a great place to work for a season or longer!
---