Yellowstone Jobs From A to Z
A to Z Yellowstone Jobs
Yellowstone is known for being the world's first national Park and a bucket list vacation destination. You may know Yellowstone from A to Z, but what about Yellowstone Jobs? A job in Yellowstone is special partly because of the lifestyle it provides. Here is an alphabetical rundown of all the facets of working in Yellowstone.
A is for Apply:
The first step in your journey to work in Yellowstone is to fill out an application. Focusing on your availability, attitude, and flexibility in job choice will help your application stand out from the rest.
B is for Bison:
Bison are probably what the Park is best known for. In fact, Yellowstone is the only place in the United States where bison have lived continuously since prehistoric times.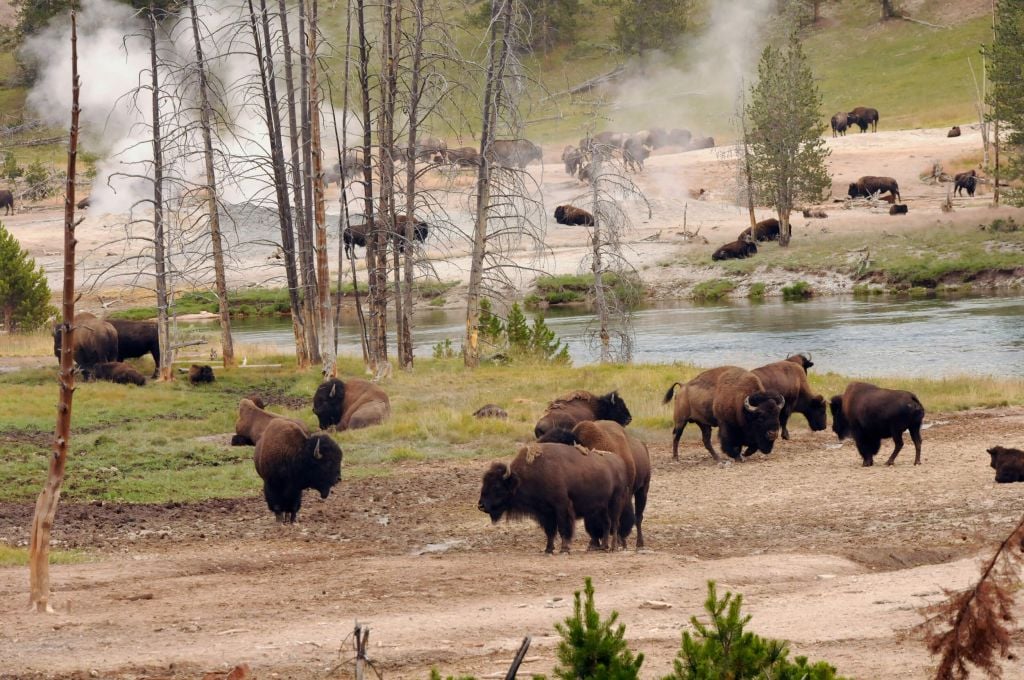 C is for Community:
Yellowstone attracts people from all over the world and from all walks of life, so if you love to meet new and interesting people, there's no better place to work! Not only do they come from across the United States, they also come from more than 20 countries around the world. From students to established professionals looking for a career change, to semi-retired people. Yellowstone staffers describe the park as "inclusive" – a place to make lifelong friends.
D is for Dorms:
The majority of our employees live in dormitory-style housing. There are 25 dorms across six villages in the Park. Dorm life is a great opportunity for bonding with employees from all over the world.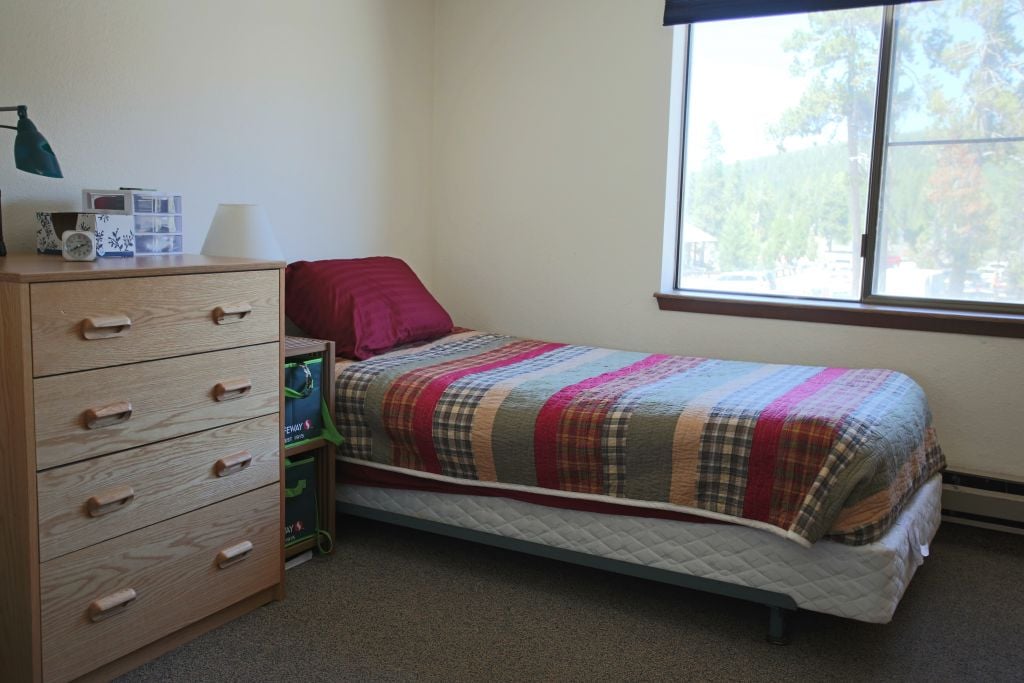 E is for Employee Dining Room:
We provide all meals in cafeteria-style dining rooms. For one low-cost, you'll have breakfast, lunch, and dinner made for you. A menu cycle has been established to provide a wide variety of well-balanced meals, including vegetarian options and a full salad bar. And you don't have to do the dishes!
F is for Freedom:
Living a seasonal lifestyle means working only part of the year. In Yellowstone, our season runs from April through October. Working a summer in the Park allows you to save up money, enabling you to travel and pursue passions between seasons.
G is for Grant Village:
Grant Village is our southernmost village and one of Yellowstone's best-kept secrets. This quiet spot is located near the West Thumb of Yellowstone Lake. Grant's atmosphere is the best of both worlds: lodgepole pine forests and water access. 
H is for Human Resources:
In a typical season, our Human Resources department in Gardiner, MT will hire more than 3,500 people. On an average day in April and May, HR is checking in 130 employees. The field Human Resources & Housing teams provide a clean, comfortable, and safe place to live along with opportunities to meet and bond with a new community.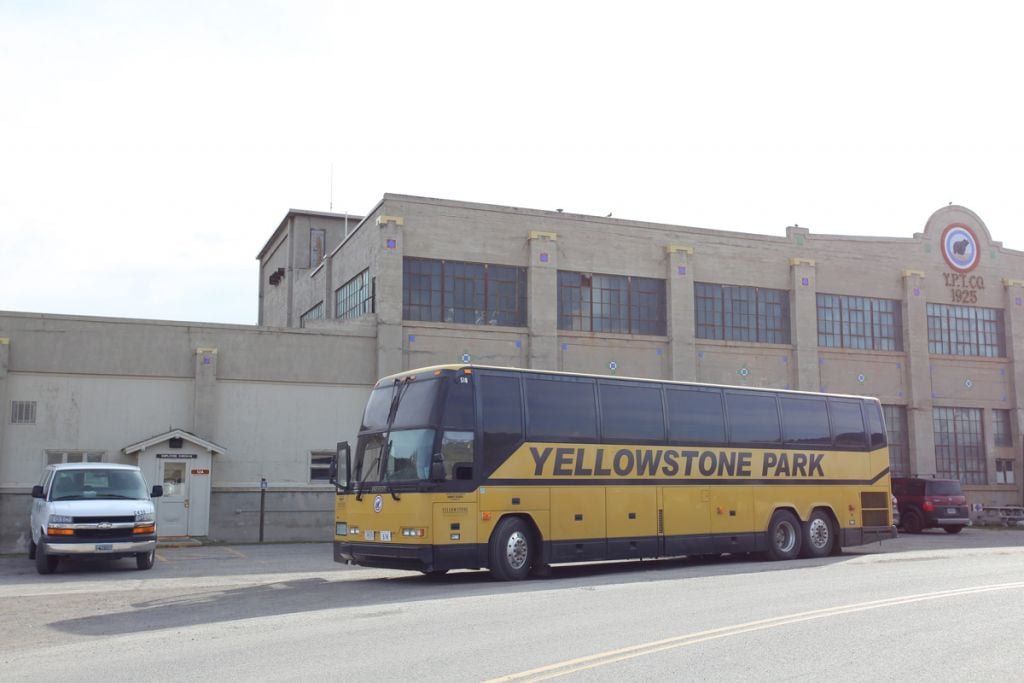 I is for Instagram:
#YellowstoneJobs is THE place to learn what it means to live, work, and explore in Yellowstone National Park. The content we share is a glimpse into life in Yellowstone National Park. All the content on our Instagram account is straight from our team members.
J is for Jobs:
The scope of our operations means a wide variety of jobs to fill. Yellowstone National Park Lodges has jobs across more than 15 departments, including Food & Beverage, Housekeeping, Engineering & Maintenance, Guest Services, Human Resources, and more.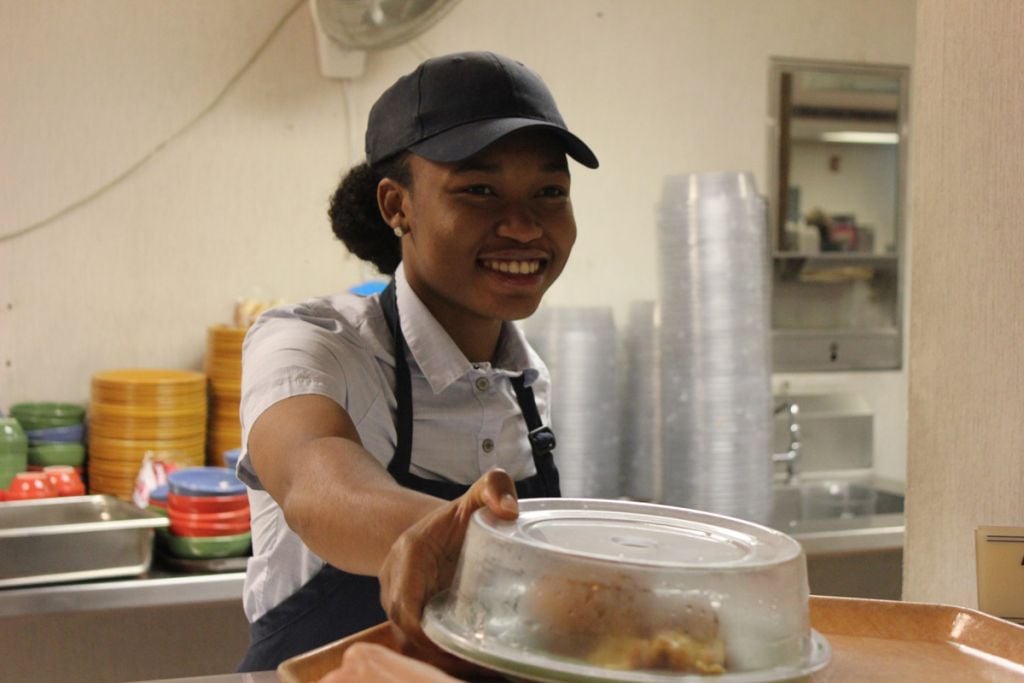 K is for Knowledge:
For many, working in Yellowstone is the experience of a lifetime. This experience offers opportunities to grown, learn, build and/or apply professional skills and knowledge in an exciting and unique environment.
L is for Lake (Yellowstone Lake):
Sitting at an elevation of 7,733 feet, it's the largest high-elevation lake in North America. Beautiful sunsets, water activities, and off-the-beaten-path adventures await employees on the edge of the water.
M is for Mammoth Hot Springs:
Mammoth is the hub for our year-round operations in the park. It is also where wildlife roams. Bison and elk can often be spotted. Elk routinely graze outside the hotel and dorms and around the parade grounds of what was once Fort Yellowstone.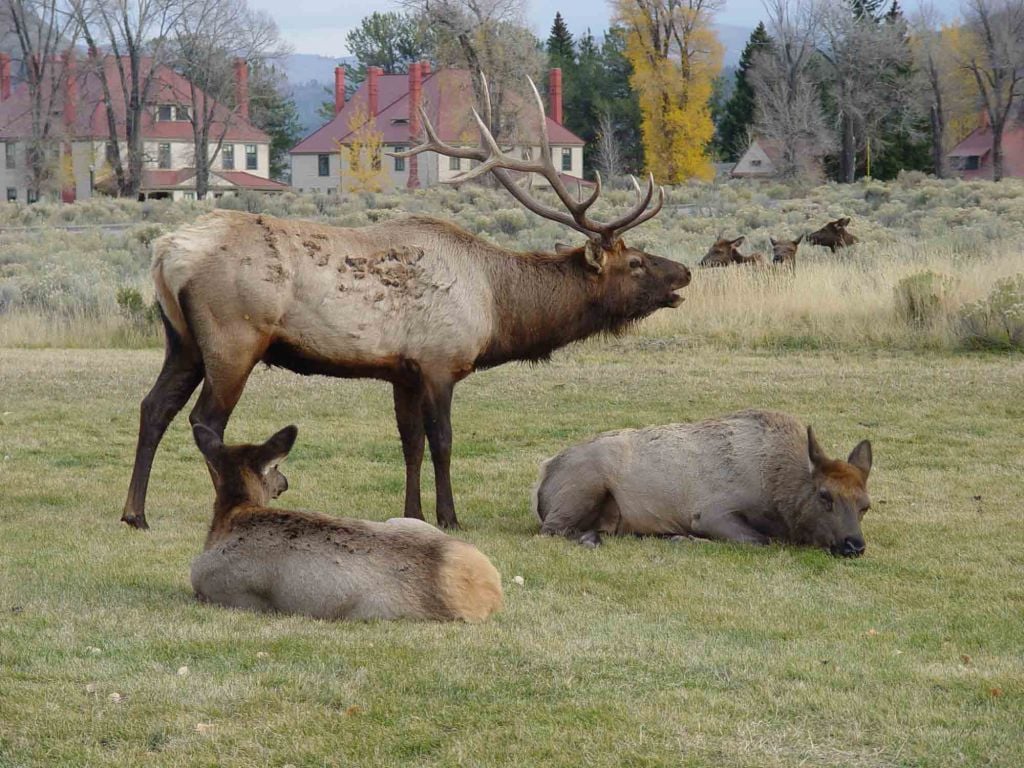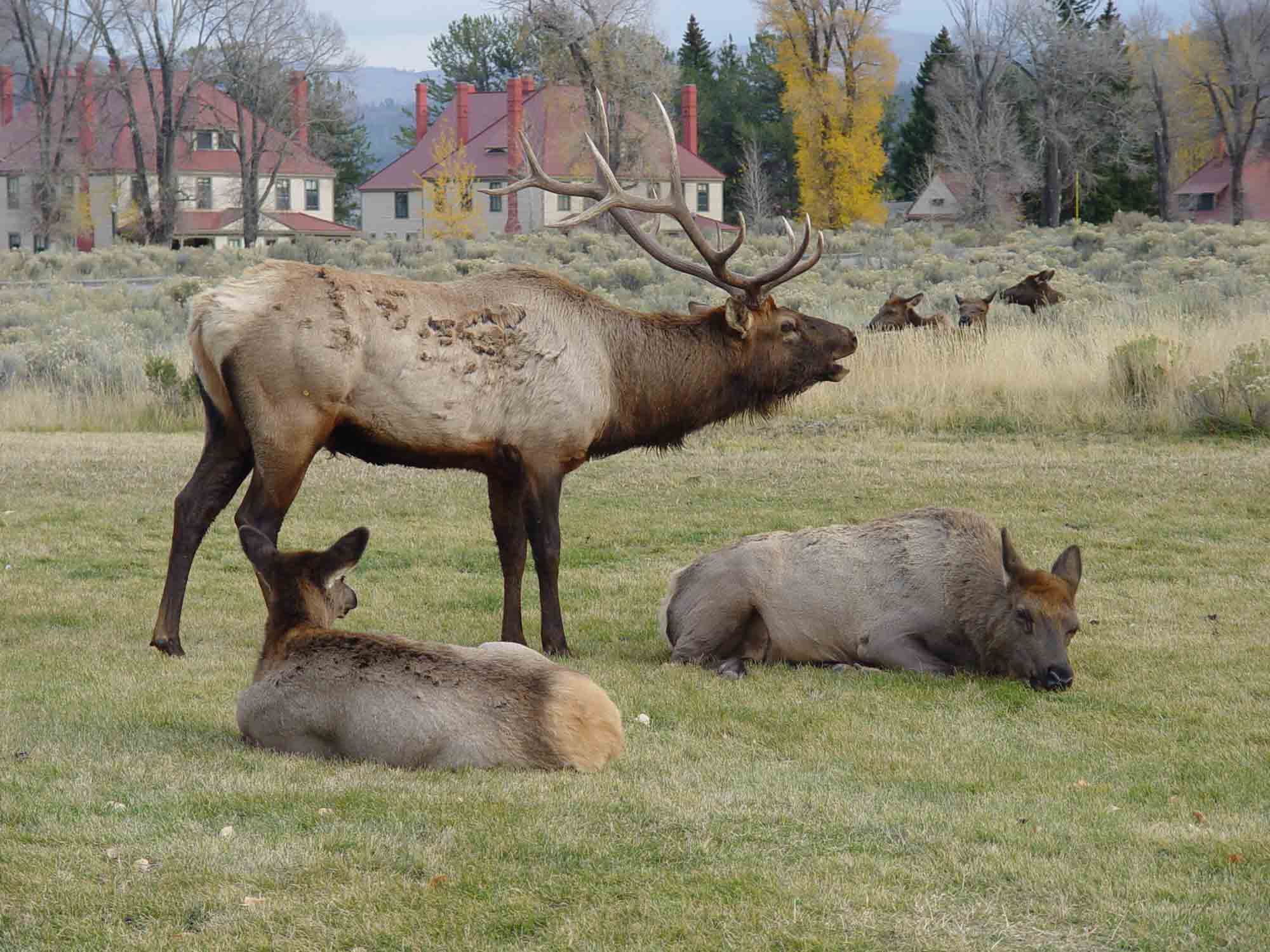 N is for Nature:
While many of our employees do enjoy hiking, there are other ways they enjoy nature without having to lace up their hiking boots. Fishing in the Madison River, road-tripping over the Beartooth Highway, or hammocking on the shores of Yellowstone Lake are just some of the ways employees immerse themselves in nature.
O is for Old Faithful:
Old Faithful is the main hub of activity in the Park. This is a prime location for geyser gazers and socialites. Old Faithful is also the most bike-friendly village in the Park, and many employees love commuting by bike.
P is for Part-Time:
Our Helping Hands program provides you the opportunity to work part-time and assist us in opening up or closing down for our summer season. These part-time jobs allow you more off-time to explore Yellowstone.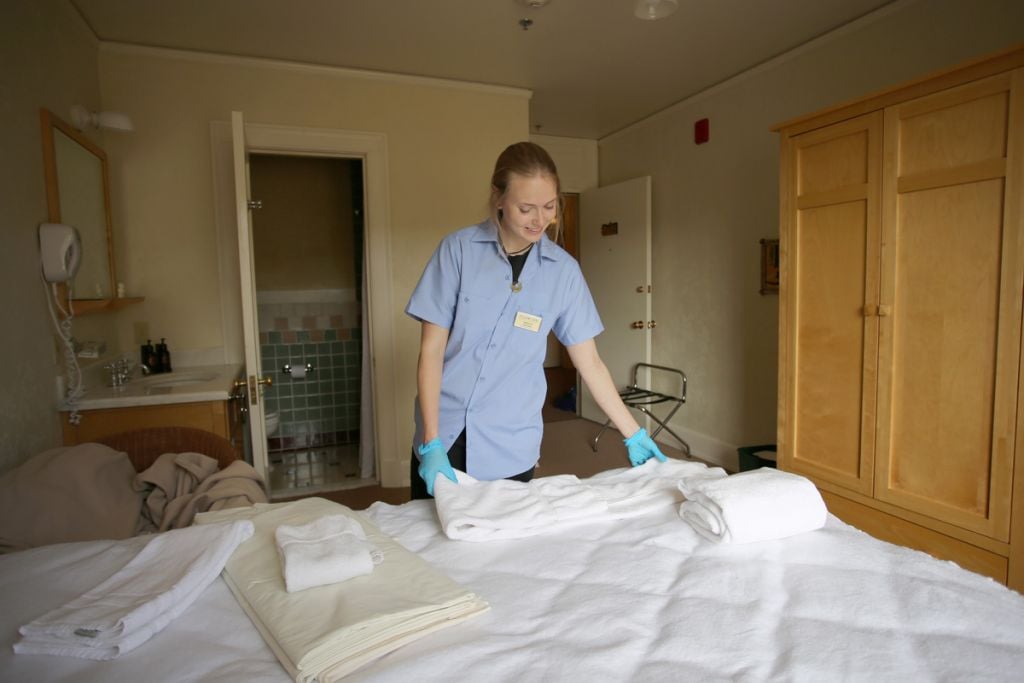 Q is for Questions:
When you accept a job in Yellowstone, not only are you working here, but you are also living here. Our Employees page is an excellent resource for new employees to learn the ins and outs of life in a national park.
R is for Roosevelt:
Roosevelt Lodge is our smallest village but includes our largest corral. This rustic location includes our horse operations and has an Old West spirit. You won't find any cell phone coverage here, but you will find a strong connection with your co-workers (both human and horse).
S is for Scenery:
There's a reason this scenery was set aside as the World's First National Park. A wide variety of scenery can be found across Yellowstone's 2.2 million acres: geysers, canyons, lakes, forests, rivers, valleys, mountains, and more!
T is for Teamwork:
Yellowstone has nine lodges, five campgrounds, and more than 30 food & beverage outlets. Each job and team plays a crucial part in the success of the company. Our managers work hard to develop and maintain strong teams both in their departments and at their locations.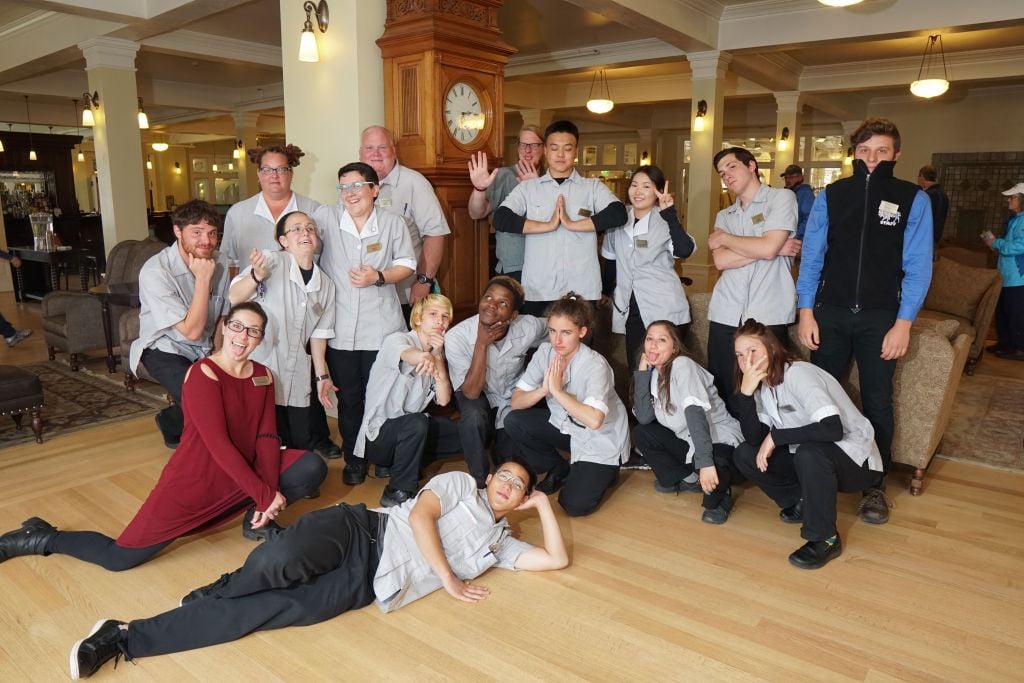 U is for Urgent Care:
It is rare for employers (particularly seasonal employers) to offer medical services on location. We are fortunate to have three urgent care clinics within Yellowstone Park. The clinics are staffed by experienced Physician Assistants, Nurse Practitioners, and RNs. Employees get services at a discounted rate.
V is for Values:
At Yellowstone National Park Lodges, we are a welcoming community who work hard, share a passion for the environment, and enjoy creating memorable experiences for our guests in some of the most beautiful places on earth.
W is for Wildlife:
Yellowstone is home to the largest concentration of mammals in the lower 48 states, and where all the same animal species live that were here prior to Europeans arriving.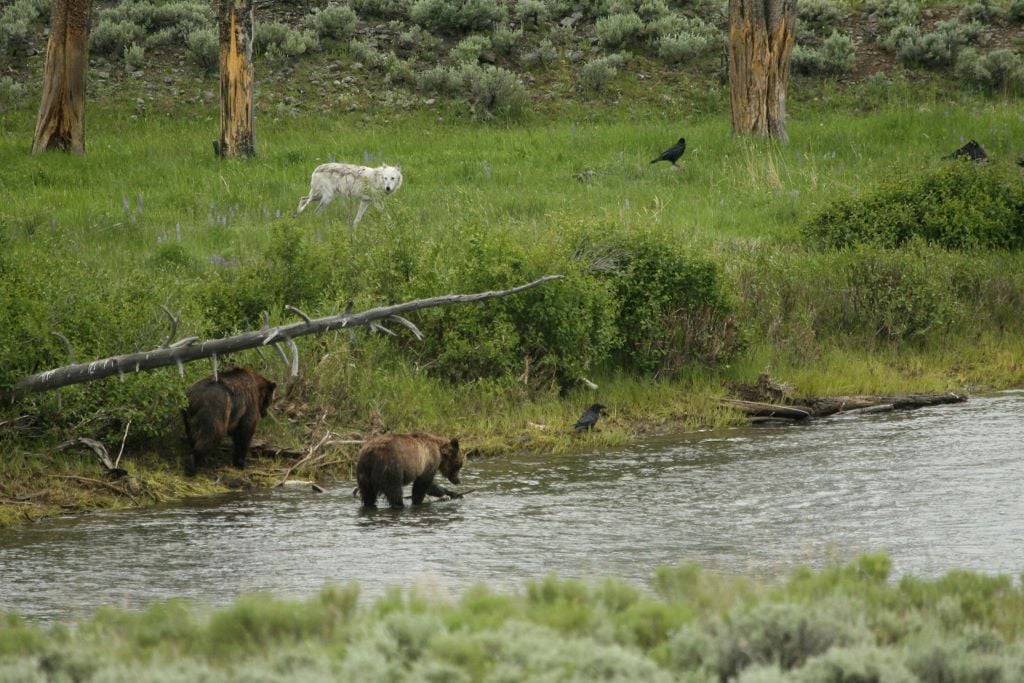 X is for Xanterra:
We are the primary concessionaire in Yellowstone National Park and part of the Xanterra Travel Collection® family. Xanterra manages national park concessions, tour companies, hotels, a small-ship cruise line, a train, and more. Appropriately, our tagline is "A World of Unforgettable Experiences®."
Y is for YCERP:
The Yellowstone Co-Op Employee Recreation Program (YCERP) offers a wide range of services and programs (outdoor recreation, intramural athletics, trips, tours, and cultural events, backpacking and camping gear rentals, 100 Mile Hiking Club, seminars, employee photo contest, entertainment, games, etc.) that connect Yellowstone employees to each other and to the Park itself.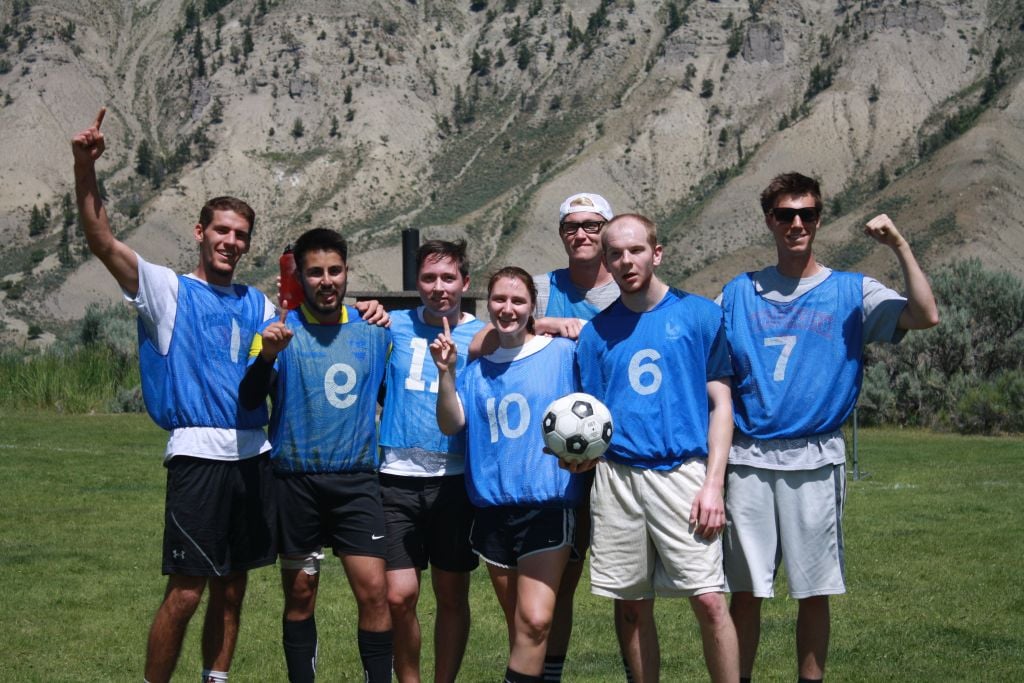 Z is for Zero Waste:
We are a company based upon values that reflect an environmental ethic and social conscience – for the long term. "Our Softer Footprint" focuses on how we reduce our environmental impact through our comprehensive environmental initiatives. In 2019, we diverted 63% of our waste from landfill disposal. We have robust sorting throughout the park including compost, glass, metal, plastic, paper, cardboard, and specialty items such as cloth, bear soap, bear spray, propane canisters, crayons, corks, motor oil, batteries, fluorescent bulbs, e-waste, and many more.
Join Our Team
---