4-Day Adventure
So you fancy yourself a shutterbug? Well, you've come to the right place—the more than 2.2 million acres of Yellowstone National Park contains no shortage of photo-worthy moments, and make a magnificent subject or backdrop for any shot. Whether it's bountiful geysers, an array of wildlife, lush greenery, blooming wildflowers, or flowing waterfalls, the longer days of spring mean more opportunities—and more time— to capture the perfect picture. Whether you are a professional photographer or a hobbyist, head out on a tour or on your own, it's safe to say that on a trip to Yellowstone, you will not be disappointed with the photo opportunities or subjects.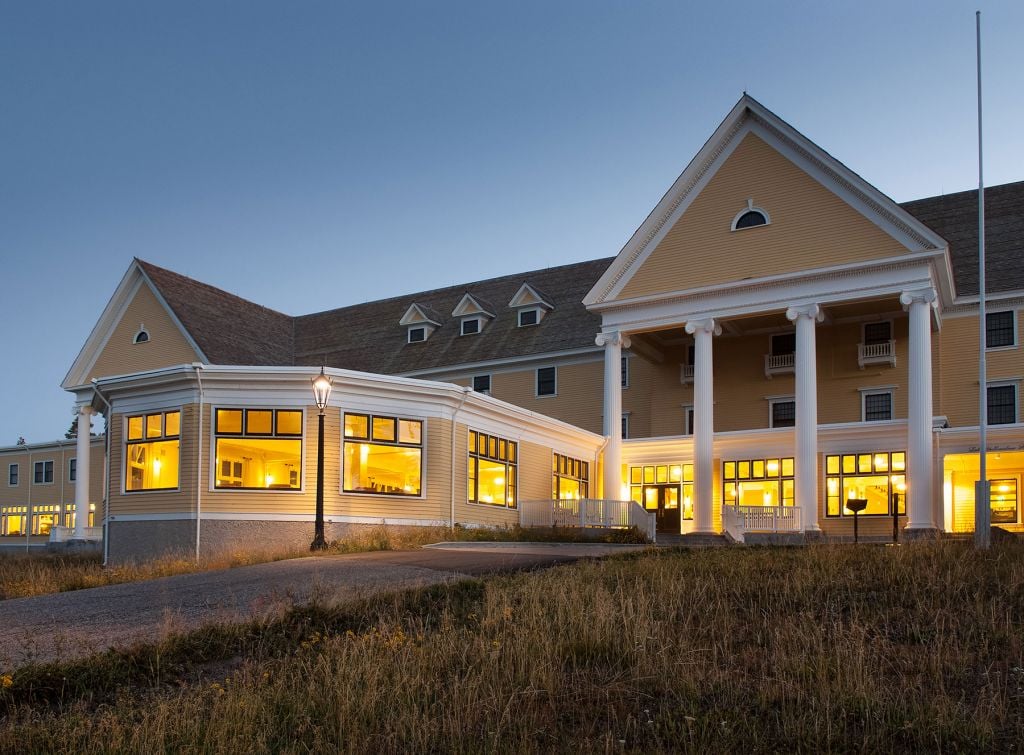 Day 1- Picture Perfect Photo Safari
Not sure where to start on your own? No worries. Calling all early risers, the Picture Perfect Photo Safari is for you! The vibrant green of the meadows in the spring, mist collecting on the wildflowers, animals out for a morning graze—you'll see it all as the sun begins to rise on this unforgettable morning tour. Departing from the Lake Yellowstone Hotel, this five-hour journey will bring you to wildlife-rich Hayden Valley, the north shore of Lake Yellowstone, and the Grand Canyon of the Yellowstone. Your guide, a professional photographer, is available for any questions you may have about the park's vast landscapes and inhabitants, as well as photography tips on how to best capture them.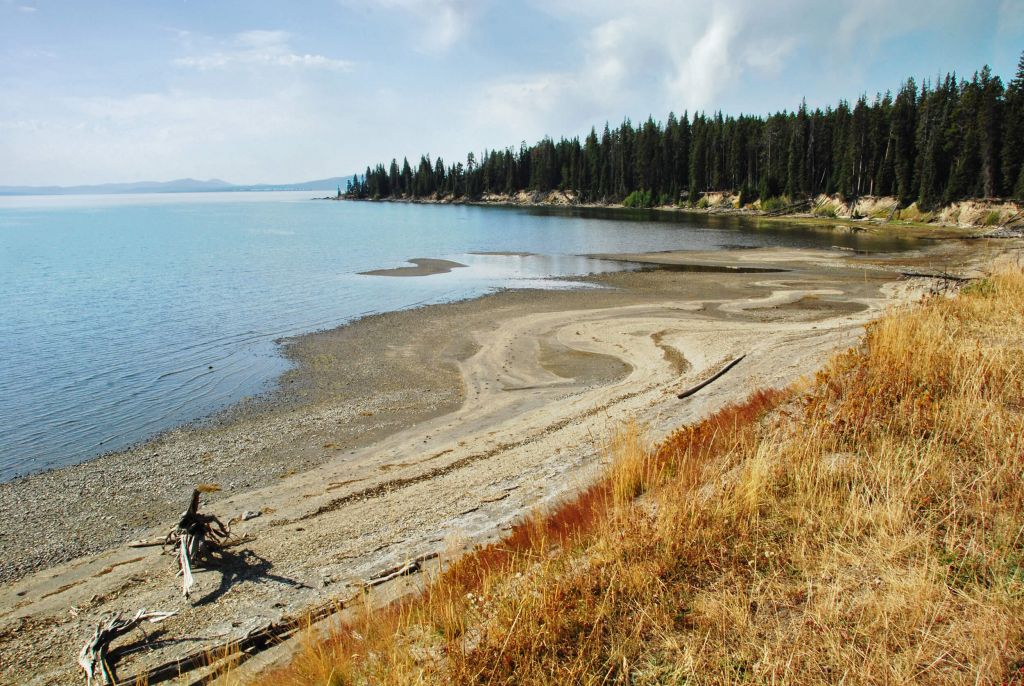 Day 2-Yellowstone Lake Scenicruise
Spend the morning relaxing, or head down to the hotel's restaurant for a full breakfast as you prepare to board the Lake Queen for a one-hour guided Scenicruise of Yellowstone Lake. The boat departs Bridge Bay Marina and heads out and around Stevenson Island, where you will see the remains of the SS E.C. Waters, and hear about the "colorful" man who had her built. While on the water, keep your eyes peeled and cameras ready for eagles, ospreys, and shoreline wanderers such as waterfowl, and occasionally, elk and bison.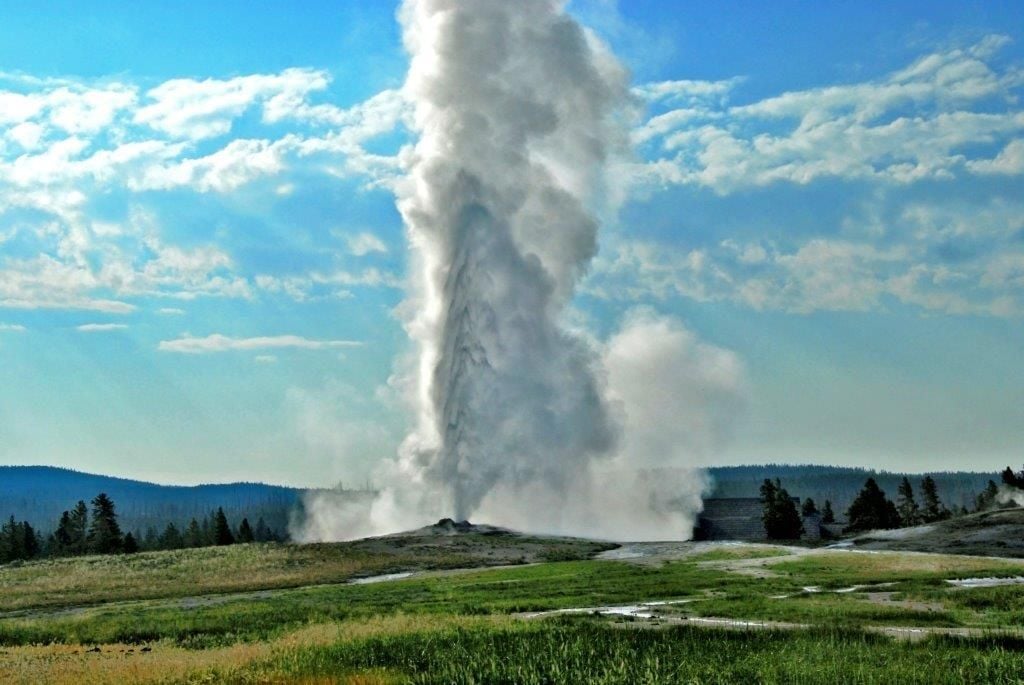 Day 3- Geyser Gazers 
Pack your things and make your way to the Old Faithful Inn. Get settled and enjoy your new surroundings until the evening—just in time for the perfect light for some epic pics on our Geyser Gazers Adventure. The Historic Yellow Bus will take you to the heart of the greatest geyser region of Yellowstone, where you'll spend an unforgettable hour and a half exploring the area's impressive thermal hot spots. You'll come away from this adventure not only with a ton of incredible pictures of one of nature's most impressive phenomenon but a ton of information brought to you by your fun and informative tour guides.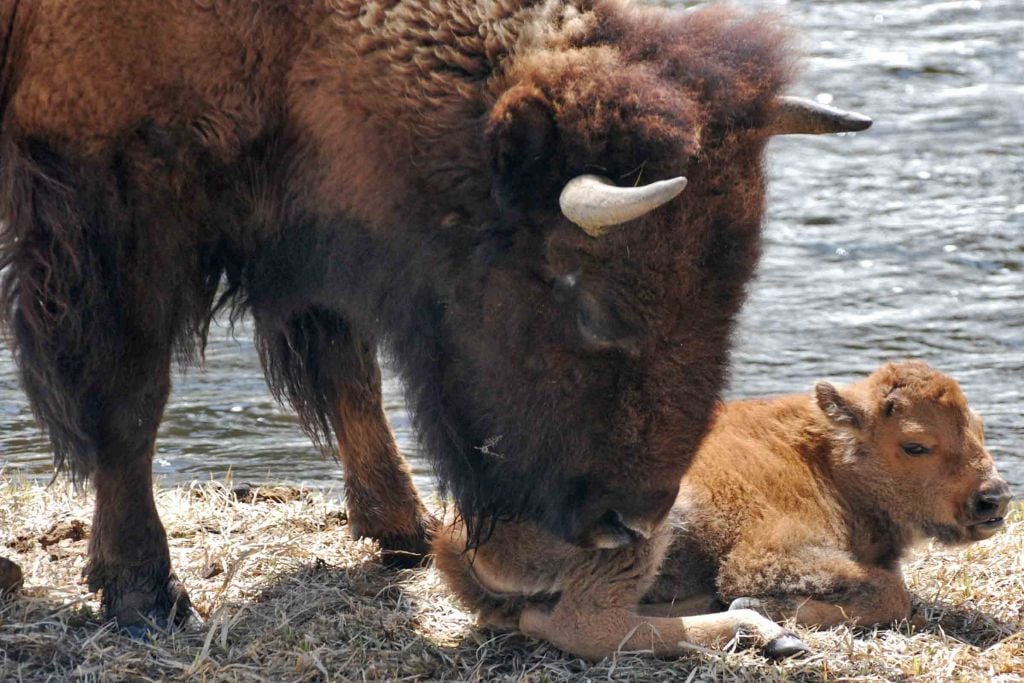 Day 4 Choose Your Own Adventure 
After three full days exploring the park and finding the best photo-worthy spots, it's time to venture out on your own. In June, the days are longer, the spring green of vegetation is quite stunning, and mixed with the rusty red of bison calves (affectionately called Red Dogs), lingering snow in the mountains, and rushing rivers, Yellowstone makes for some very compelling imagery.
No matter what time of day you choose, and no matter what region, with Yellowstone as your inspiration, you're guaranteed an enviable collection of awe-inspiring photos.