Yellowstone and the Works of C.J. Box
CJ Box
Best-selling author and Wyoming native, CJ Box, has been on a bit of a roll lately. His books continue to thrill millions of fans.  This past year brought one of his series to television. 2021 will bring yet another television series based on his work. Box's books, like the TV shows, are based in the Rocky Mountain West, primarily Montana and Wyoming. But Yellowstone National Park has also had its own influences on the works of CJ Box. We recently got to chat with Mr. Box to discuss these influences, and the significance of Yellowstone on the person and his books.
Like saddlebags on a packhorse, Box's initial literary success was strapped to Joe Pickett, a fictional and flawed Wyoming game warden and protagonist in a series of books that now exceeds 20 titles. Beyond the Pickett books, C.J. Box has found wide notoriety with other works as well, including Montana-based The Highway series and standalone tales like, Blue Heaven, set in Idaho. In fact, in 2020, The Highway found its way to prime time television, as it inspired the ABC series, Big Sky. Joe Pickett will come to television in 2021.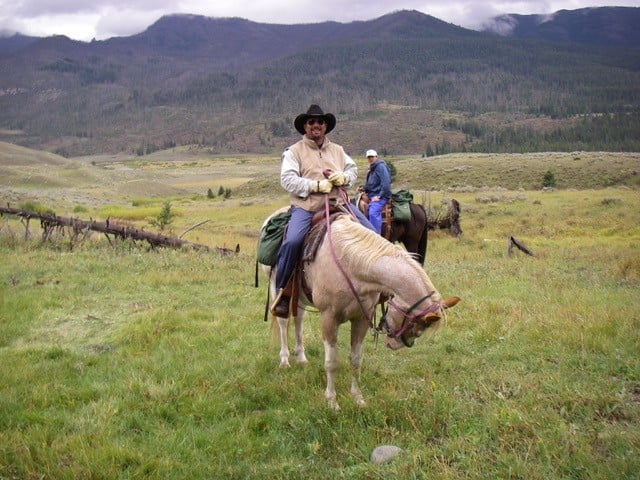 Wyoming, the West, and the Stories
CJ Box is a proud Wyoming native. He has lived a life that others might dream about, in a place many people long to visit or would prefer to call home. Wyoming is the Cowboy State, a mix of mountains and prairies, harsh weather and sweet sunsets, whipping winds and incredible solace.  Every bit of the state's personality is revealed in Box's books. Box shared that he "gravitates toward books that have a really well-established sense of place" and this is definitely evident in his own work.
As a Westerner, C.J. Box is very familiar with ongoing issues that exist in the region, like conflicts between public and private land ownership, and the locals' resentment of state and federal oversight.
Open Season traverses a long-standing western land issue: endangered species. The tug-of-war between natural resources protection and development has been a recurring theme in much of his work. In fact, it is this important component of Western life that led to the protagonist in his first series being a Wyoming game warden. According to Box, he considered a sheriff and a journalist, but it was because of his research and ride-alongs with a Saratoga-based game warden, in order to write a column for the local newspaper, that it occurred to him a game warden would be the ideal hero for his first book.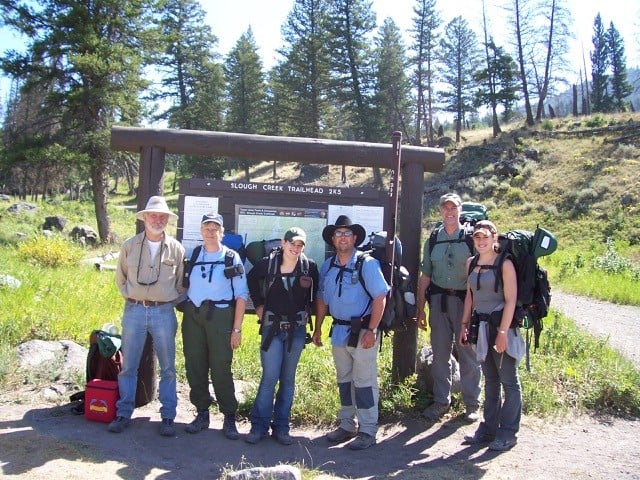 CJ Box's Connection to Yellowstone
Box remembers only having visited the park once as a child, but his work in tourism for the Wyoming Office of Tourism and his own international travel marketing company allowed him to visit Yellowstone quite frequently later in life. He estimates visiting at least 150 times. The park became a favorite place for Box and his family. In fact, he shared that a favorite memory of the park was a backpacking/fishing trip into the Slough Creek area with two of his daughters and a few friends.  (In fact, a few of the friends on that trip ended up in Free Fire as characters in name and storyline.) Another favorite was an experience he had fishing along a section of the Firehole River away from the main road, again with family and friends. On that trip, a herd of bison wandered into the area surrounding Box's crew as they grazed their way through the otherwise quiet meadow.  Topping it off, a wolf appeared as the author and friends were leaving the area for the evening.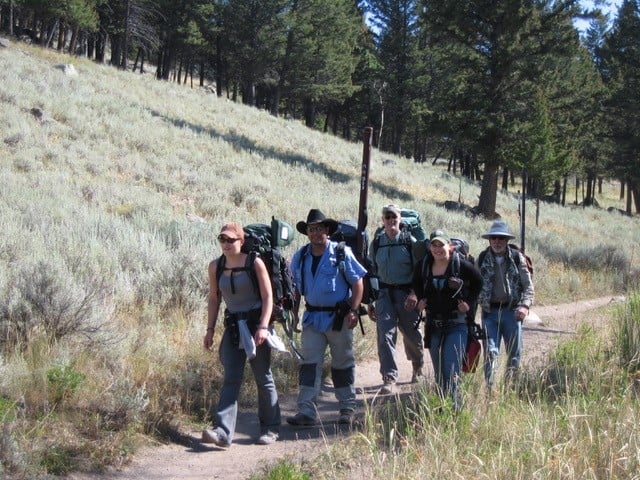 Yellowstone in the Books
CJ Box considers Yellowstone somewhat of a character, and the landscape more of "a palette." As to why Yellowstone is a great setting for a book? Box says it's, "because it's so exotic and mysterious at the same time. Not like Disney World. It's natural. Despite attempts to manage it, it's still wild and any kind of thing can happen here."
Many of his books have included references to, or experiences in Yellowstone. In The Highway, two young women detour around a wreck on Interstate 90 on a route that takes them through the north end of the park. For the two women, the side trip triggers bad memories of a horrifying horse packing trip in the Yellowstone backcountry, detailed in a previous book, Back of Beyond.
In Free Fire, Joe Pickett finally gets to spend an extended period of time in the park, something a state game warden would not typically do. Box said he always wanted to get Pickett into Yellowstone, as the game warden routinely moves around the state, and Box felt it would be "a tragedy" if he didn't also make it into the park. As he tells it, while on a book tour, an article from the Georgetown Law Review about Yellowstone's "Zone of Death" was forwarded to Box by some lawyer-fans.  He found the subject of the article a perfect way to insert a Wyoming game warden into Yellowstone. Those who have read Free Fire know all about Yellowstone's Zone of Death. Oh yes, it's a real thing, otherwise known as the Bechler region of Yellowstone Park. In the book, Pickett is sent to investigate the murders of several seasonal concessions workers in the Bechler, and the plot grows from there. As noted earlier, quite a few characters in Free Fire bear the names of Box's friends and acquaintances, several of them still live and work in the park.
What about Yellowstone does CJ Box want readers to take away from his books?
Box wants his readers to have an authentic experience with the places in his books so that those that have been there recognize it, and those that haven't are intrigued by and attracted to it.  "I hope it's not just a tourist attraction…" he said,…"there's a lot more there, a lot more to explore, and even in the height of the summer there's so much more to do that doesn't include a lot of people." The author went on to explain, "I can't tell you the number of emails and tweets I've received over the years from people who went to Yellowstone for the first time because they read about it in the books. I've heard from people who were literally sitting at the fireplace at Old Faithful Inn while reading about the fireplace at the Inn. It's remarkable how many people have chosen to go to Yellowstone because they read about it in my books."
CJ Box anticipates that we'll see Yellowstone again in future works, though nothing is on the agenda at the moment. But why rush things? It spanned 20 years from his original idea to write, complete, and publish his first Joe Pickett novel. From there, it took seven more books before Joe Pickett made it into Yellowstone. They say, "good things come to those who wait." We can't agree more.
C.J. Box is the #1 New York Timesbestselling author of 27 novels including the Joe Pickett series. He won the Edgar Alan Poe Award for Best Novel (Blue Heaven, 2009) as well as the Anthony Award, Prix Calibre 38 (France), the Macavity Award, the Gumshoe Award, two Barry Awards, and the 2010 Mountains & Plains Independent Booksellers Association Award for fiction.  He was awarded the 2016 Western Heritage Award for Literature by the National Cowboy Museum as well as the Spur Award for Best Contemporary Novel by the Western Writers of America in 2017.  Over seven million copies of his books have been sold in the U.S. and abroad and they've been translated into 27 languages.
For more information on CJ Box, visit CJBox.net. You can purchase select CJ Box books on our website.
---