History, Culture, and Science Shine at Yellowstone's Heritage and Research Center
Heritage and Research Center
Watercolor field sketches Thomas Moran did while on the landmark 1871 Hayden expedition. The skulls of 150 wolves. A Vespa used by Yellowstone rangers in the 1960s to patrol the park's campgrounds. An obsidian Clovis-type spear point about 11,000 years old.
These and about 5.3 million other items that document the cultural and natural history of the America's first national park are all part of the Yellowstone Heritage and Research Center. While the center in Gardiner, Mont., is not a museum, it is open to the public. Visitors can enjoy the temporary exhibits in its lobby and take a deep dive into the park's history by making an appointment to access the millions of items that are carefully stored.
"The center can add a lot to a visit to Yellowstone," says supervisory museum curator Miriam Watson. "Come here before you go into the park and you can learn and see things that you won't get from interpretive signs around the park. Or, if you've already been in the park, come here to learn more about something you saw, like a favorite building, or if you're wondering where a name came from. We're a great resource."
Fascinating Exhibits of Art and Curiosities
This summer's temporary exhibits will include a new iteration of "Through the Eyes of a Master: Thomas Moran's 1871 Field Sketches" and a "Cabinet of Curiosities." The Moran exhibit features reproductions of his watercolor field sketches from the 1871 Hayden expedition, which captured the landscape's dramatic grandeur and otherworldly natural features for the first time. That vision was key to convincing Congress to create Yellowstone National Park in 1872.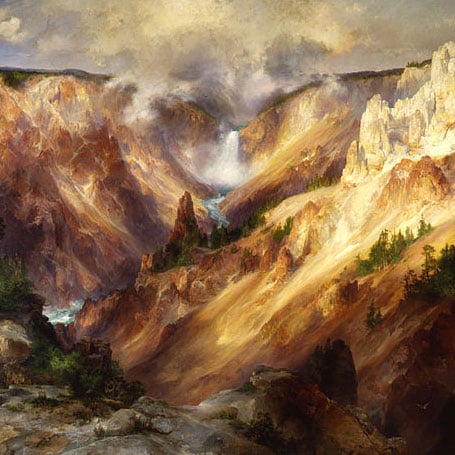 The center has exhibited these reproductions in "Through the Eyes of a Master" for a couple of years. "This summer, we'll be switching pieces out so there will be new ones on exhibit," Watson says. The center uses reproductions because the originals "are very sensitive to UV light," Watson explains. "If we wanted to exhibit them over a period of time, it'd have to be in a very dimly lit room and even then, it's not guaranteed that we wouldn't get fading and light damage. The reproductions are very well done and most people cannot tell the difference; with them, people can see Moran's work without the originals being damaged."
The "Cabinet of Curiosities" exhibit "will highlight some of our favorite items, and will showcase the diversity of our collection," Watson says. While the details of this exhibit aren't yet finalized, Watson says it will include a historic Studebaker wagon used to transport visitors around the park in the late 1800s and early 1900s, skulls from a few of the prominent wolves that were reintroduced to the park in 1995, an early travertine-coated souvenir, two of the Vespas rangers used to get around the park's campgrounds, and the articulated skeleton of wolf 302M. "We'll fully reassemble his skeleton and have it on exhibit," Watson says. "It will be pretty cool to see."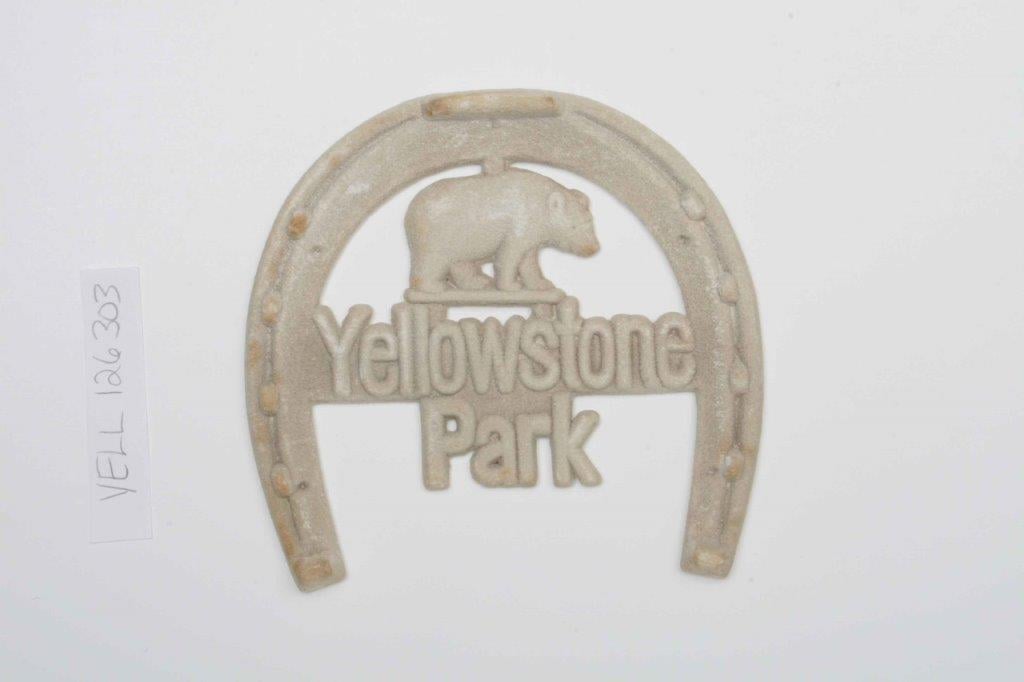 Born into the Leopold Pack in 2000, 302M came to be known as "The Casanova." "He was a really dynamic gentleman," Watson says. "Biologists joke that he was a lover, not a fighter. The ladies really liked him." Male wolves usually do not breed outside their packs, but 302M "went around and procreated with multiple" she-wolves, Watson says. Over his life, 302M spent considerable time with the Druid Peak, Agate Creek, and Blacktail Plateau packs. He died of natural causes — injuries from other wolves — in October 2009.
Mosses and Lichens and Mushrooms, oh My!
The center is also home to an herbarium. "I think most people think of museums as cultural and not as natural history," says Heidi Anderson, the park botanist who heads the HRC's herbarium. "The HRC is unique because it is both." The herbarium's collection includes more than 20,000 records of mosses, lichens, aquatic plants, traditional vascular plants, and mushrooms. Anderson says its collection of aquatic vascular plants is "where we really shine. Our collections of these, and also of non-vascular plants, are some of the best in the Rocky Mountains."
While the herbarium is a researcher's dream, "people who have never been to an herbarium before will find it interesting," Anderson says. "You don't need to be a botanist to enjoy it." The herbarium's oldest records date from 1899. Collected by Joseph William Blankinship, who earned in PhD in botany from Harvard in 1898 and was then hired as a professor of botany at the Montana State College of Agriculture and the Mechanical Arts (making him one of the earliest full-time professional botanists to make his home in Montana), the 1899 samples are of yellow aster. "He collected them at Old Faithful, the Grand Canyon of the Yellowstone River, and at Mammoth," Anderson says.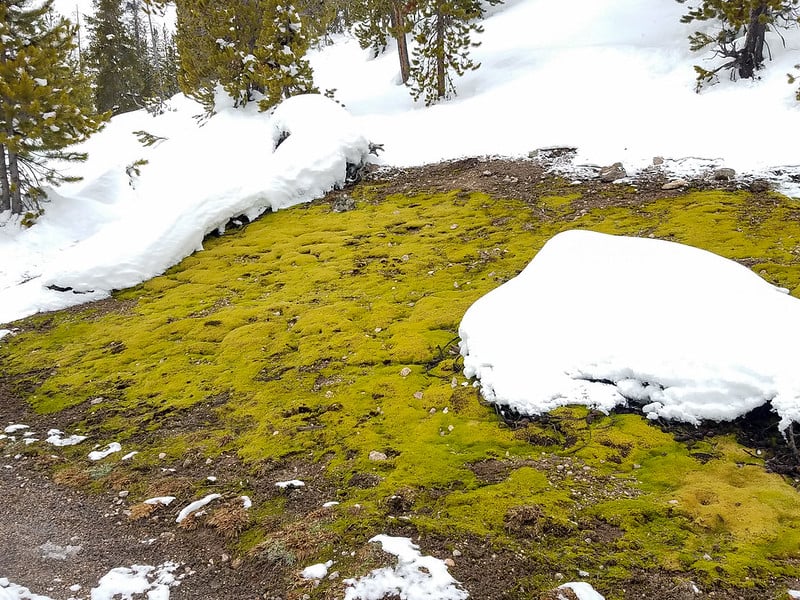 "I like to show these to visitors, but I always tell them that, while 1899 sounds old, very old herbariums have specimens that date back to the 1400s. Back then, herbaria were used to document what you could eat that wouldn't kill you and to document medicinal uses for plants. Today we don't need herbaria to do that and instead they document things like weed invasions. Herbaria have always been a teaching tool, but what they are used to teach has changed."
After sharing Blankinship's more-than-century-old yellow aster records, Anderson might ask visitors if they have a favorite plant that they want to see. "Other times I'll talk about how Yellowstone has three endemic plant species (Ross's bentgrass, Yellowstone sand verbena, and Yellowstone sulfur wild buckwheat), which are all tied to the thermal features," she says. "I haven't had many visitors walk away disappointed."
"Our collection is so diverse and we want people to come and see the parts of it that are on display, but we know we're a hard sell," Watson says. "There are so many wonderful things to see in Yellowstone. Do you know Yellowstone has a petrified forest? You can learn about it and see material from it at the center."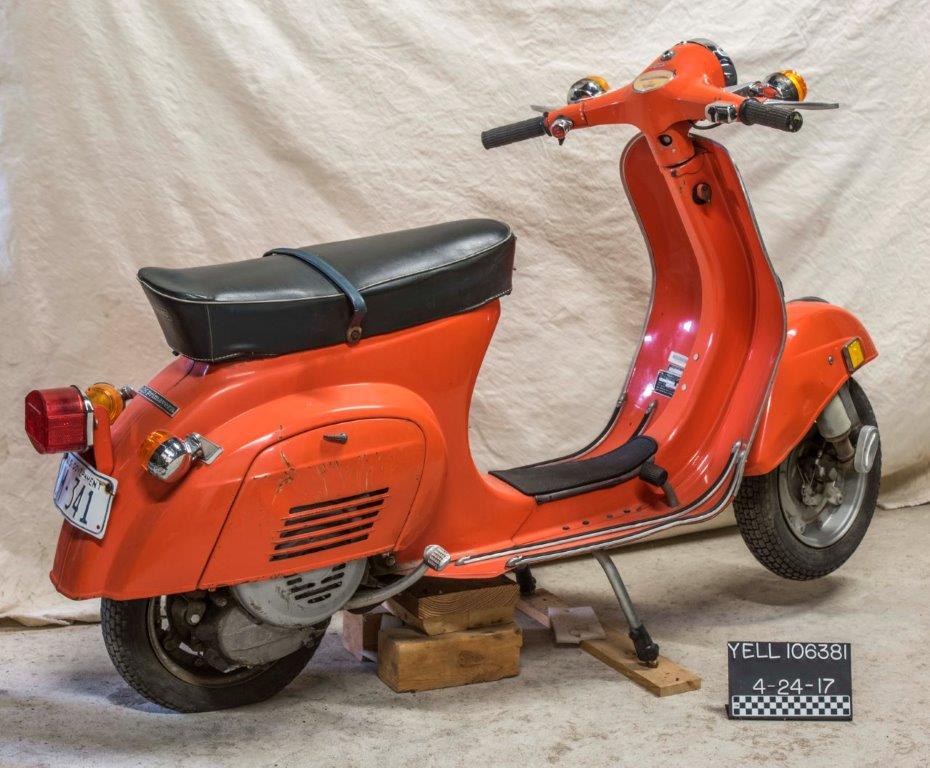 The Yellowstone Heritage and Research Center is open 9 a.m.-4 p.m. Monday through Friday. Visitors are welcome to stop in to see the temporary exhibits, but reservations are recommended to visit the herbarium and are necessary for those who want to use the center's collection for research.
Written by: Dina Mishev
Dina Mishev is a freelance writer based in Jackson Hole, Wyo. 
Please note that we will change our advance booking window beginning with Summer 2023 stays. Learn More.

For more travel experiences to Beautiful Places on Earth™ available from Xanterra Travel Collection® and its affiliated properties, visit xanterra.com/explore.

Want to experience Yellowstone in-depth? See what makes Yellowstone National Park a great place to work for a season or longer!
---