Stargazing in Yellowstone National Park
YELLOWSTONE STARGAZING
Our oldest national park is a magical place to see star-studded skies. In Yellowstone National Park, visitors expect to encounter bison, bighorn sheep, elk, and other animals, but one sight always surprises travelers: the star-studded skies. Simply look up at night to experience a dazzling display of constellations, planets, and nebulae normally invisible to urban dwellers because of their cities' light pollution.
"Yellowstone National Park is a good place for star-gazing because there are no large population centers nearby. When visitors get a little bit away from the lodges, people are always amazed by the amount of stars they see," says Leslie Quinn, an interpretive specialist at Yellowstone.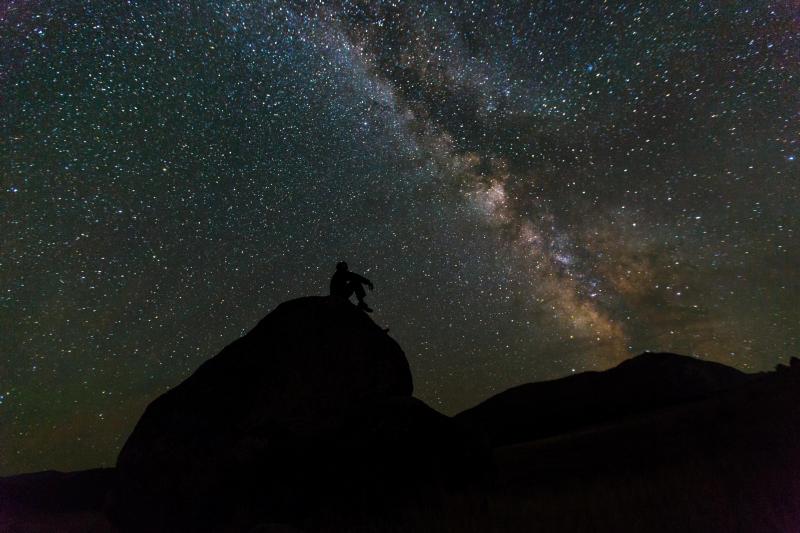 Although guests literally get an eyeful without equipment, binoculars sharpen the focus, revealing lesser stars and even craters on planets.
Areas with wide-open spaces that receive little vehicular traffic provide the best views. Quinn advises night sky gazers to use a flashlight to sweep the parking lot, pull-out, or walkway for animals before getting out of a car and to make some noise so that animals will likely stay away.
Be sure to bring snacks, water, flashlights, and warm clothing as temperatures on summer and spring nights can hover in the 30s Fahrenheit, dip into the 20-degree range in fall, and plunge to 0 degrees or lower in winter.
"It's marvelous to see the stars, to see light that has taken thousands of years to reach us," says Quinn. "I renew and refine my sense of wonder anytime I can look at the night sky."
Great Spots for Stargazing
Drives
Firehole Lake Drive, a 3-mile, one-way road off of Yellowstone's Grand Loop is easily accessible but away from main areas.
Mount Washburn's peak, one of the highest points in the park, reaches 10,243 feet. Stargazers can drive to Dunraven Pass, which at 8,859 feet rates as the highest road in Yellowstone, one that provides wide expanses of sky. Be mindful that you will be driving up and down a mountain road in the dark.'
Walks
Upper Geyser Basin, located near Old Faithful, offers boardwalks and broad views of the skies while being near the lodges.
Mammoth Hot Springs, near the park's north entrance, also offers boardwalks and great views of the sky.
Expert hikers can climb the trails to Mount Washburn's peak by day. Access the hiking trails from Dunraven Pass on Grand Loop Road or Chittenden Road.
Be cautious walking at night as the paths are not illuminated. Carry a flashlight and always stay on the path or boardwalk.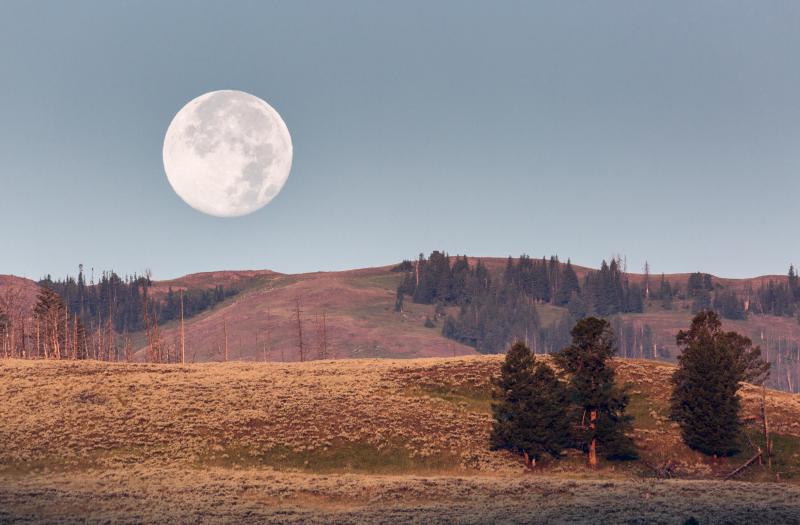 Organized Activities
Night-sky programs, often in cooperation with the Museum of the Rockies in Bozeman, Montana, are offered at select times in summer. Experts set up telescopes for close views of star clusters, the moon, and other planets.
Stars Over Yellowstone, evening astronomy walks by top astronomers, are held at the Madison Amphitheater several times in summer. You can spot the Milky Way, Saturn, craters of the moon, star clusters, and nebula. Telescopes are available. For both programs, check the activities guide.
Steam, Stars and Winter Soundscapes, a 2-hour evening adventure delivers the magic of winter nights in Yellowstone. Traverse roads in the park's iconic snow coaches, getting out at various points to listen to the geysers, witness the brilliant night sky, and maybe even catch sight of an icicle-covered bison.

Long-time family travel guru Candyce H. Stapen writes for many publications and outlets. She has written 30 travel guidebooks, including two for National Geographic, and her blogs and articles appear in many outlets. For more information, see gfvac.com and follow her @familyitrips.
For more travel experiences to Beautiful Places on Earth™ available from Xanterra Travel Collection® and its affiliated properties, visit xanterra.com/explore.

Want to experience Yellowstone in-depth? See what makes Yellowstone National Park a great place to work for a season or longer!
---