Working in Yellowstone in the Spring
YELLOWSTONE Spring JOBS
There are few words that can truly encompass Yellowstone at any time of the year; after all, it's been called "Wonderland" for a reason. But spring brings its own special allure; a wonderful time of year, when the snow slowly melts, the flora comes into bloom and a new season begins. When the winter starts to slip and spring takes hold, it's one of the most amazing times to work in the world's first national park.
Winter operations in Yellowstone end in early March and summer operations begin in late April. Multiple jobs in Yellowstone are available in the spring and there are lots of reasons why working in the park during this season of change is an incredible opportunity.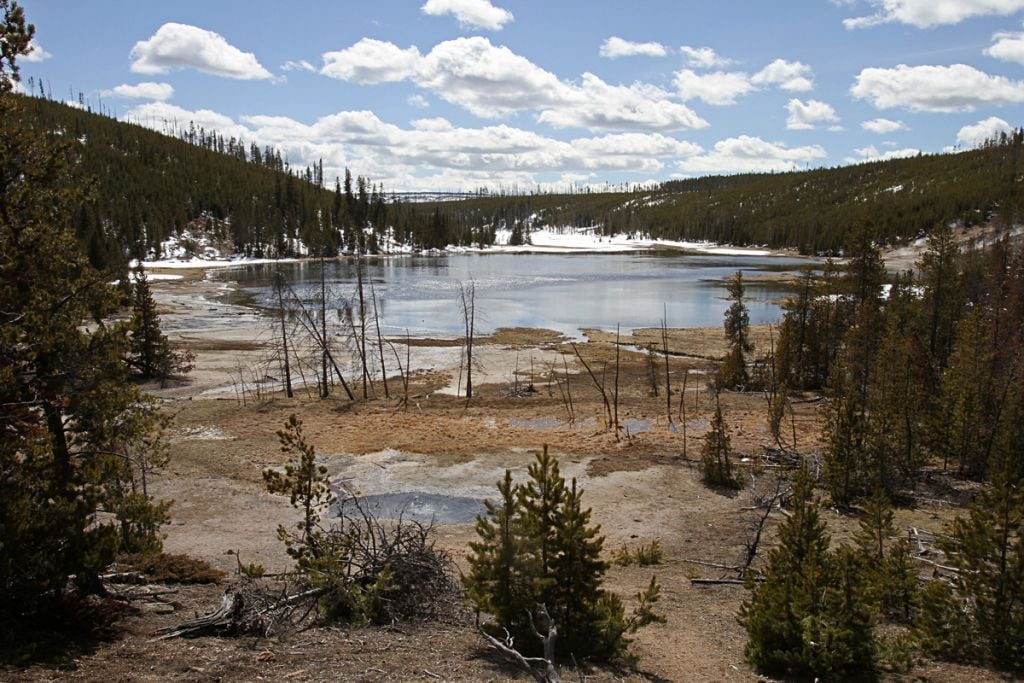 For one, our lodges are coming out of a winter of slumber. Rooms, restaurants, gift shops, and the rest of our operations are being prepped for the summer season. That means you get the chance to be part of the preparations and everything that goes into opening day.
Also, the park is less busy in the spring. Yellowstone sees over 80% of its visitors in the summer season, but only 10% of visitors come in the spring months. With fewer visitors, you don't have to share Yellowstone's attractions with large numbers of guests. Geyser basins, canyons, wildlife, trails, and more are yours to explore.
Keep in mind though, that just because the calendar says spring doesn't mean that you won't see snow. The park may be warming up but, at certain locations (particularly Grand Canyon and Yellowstone Lake), it can still feel (and look) a lot like winter. These conditions also support a variety of recreational opportunities. You can ski or snowshoe in the higher elevations and hike or fish in the lower elevations (often in the same weekend!).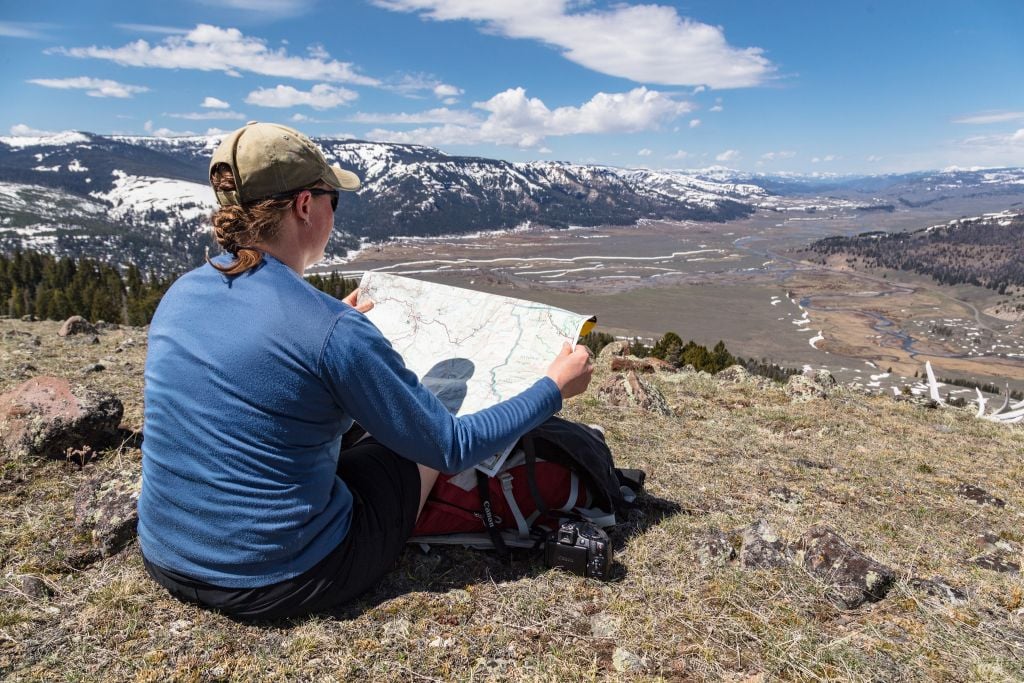 Another reason working during spring is so great is that you will watch the park landscape changing almost daily. You'll see the trees start to bud out and the wildflowers beginning to bloom. You'll feel a breeze bringing the warmer air and observe the days getting longer. You'll witness the snowmelt turning the waterfalls into truly spectacular sights and Yellowstone Lake emerging from its icy lid.
Witnessing these wonders may put you in a state of awe but spring babies will put you in a state of "awwww." In spring, the wildlife are welcoming new arrivals/generations into the world. April and May are when bear cubs start emerging from their dens and the "red dogs" (bison calves) start frolicking around. Elk calves, bighorn sheep, and pronghorn fawns emerge in May and June. Watching these little ones beginning their lives in Yellowstone is a rare opportunity to observe how wildlife raise their young.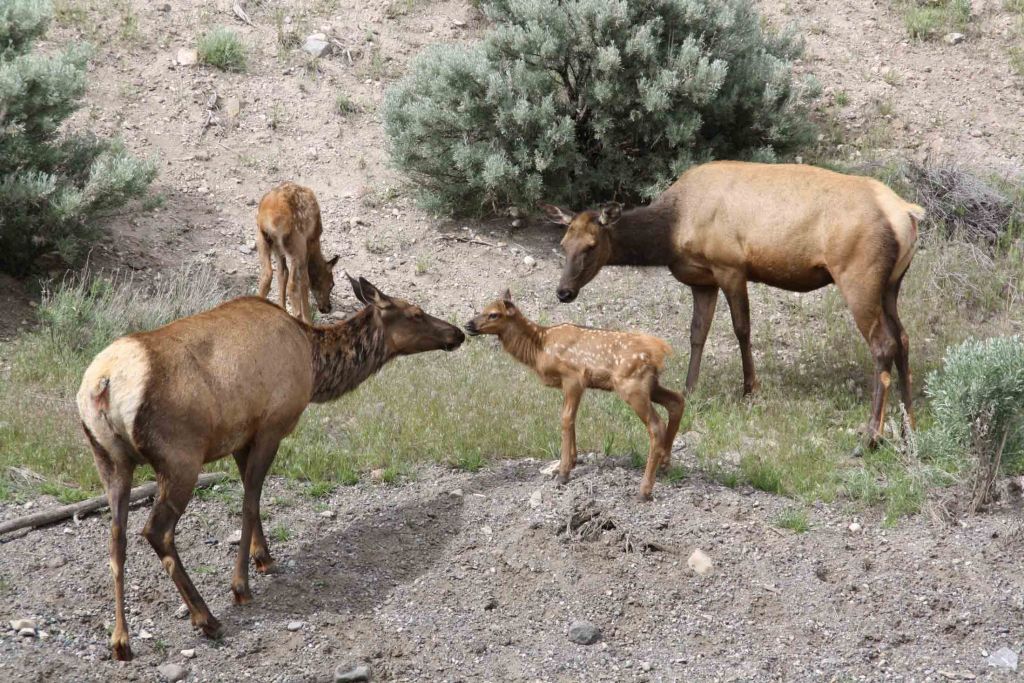 Finally, there is no bad time to live, work and explore in Yellowstone. But the transition from winter to spring gives you a chance to witness the world's first national park as it sheds the winter garb and prepares to welcome visitors for another season in Wonderland.
If you are interested in working in Yellowstone in the spring, please visit the Yellowstone Jobs website to learn more.
---