Meet Yellowstone's Spring Babies [Infographic]
Baby Animals in Yellowstone
Spring is in the air in Yellowstone! The snow is melting, the grass is greening, and any day now we'll start to spot the spring babies of Yellowstone. Spring is a busy time in Yellowstone National Park. As the winter season draws to a close, roads are opened up and warm-weather accommodations are being prepared for guests. Behind the scenes, Yellowstone's year-round residents are busy, too. During the spring season, many of the animals that live in the park are having babies, which makes springtime prime time for viewing some of Yellowstone's smallest and friskiest inhabitants.
Here's the scoop on when you're most likely to see some spring baby animals.
Bear cubs – Mid-winter
Black and grizzly bears are actually born during the winter months, snug inside their dens. Mother black bears sleep through most of their labor and only become semi-conscious during delivery, when they give birth to one or two cubs. They then fall back asleep for another two months while their blind and toothless cubs nurse and sleep beside them. In spring, baby bears begin emerging from their dens. If you do spot bears in Yellowstone, keep your distance – at least 100 yards is recommended, and mother bears may be especially protective of their young.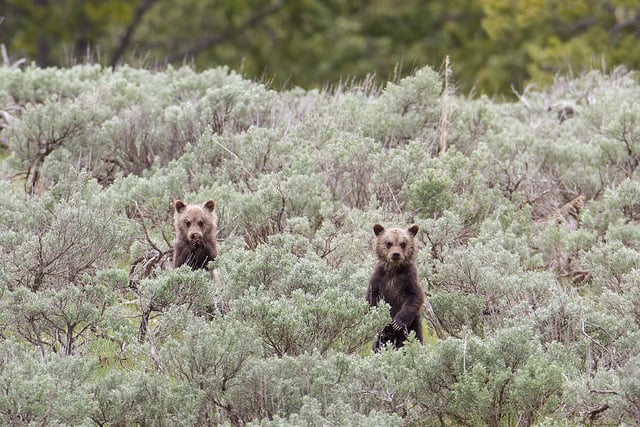 Bison calves – April and May
It doesn't take long for newborn bison calves to start getting around – in fact, most bison calves can keep up with their mothers as soon as two hours after they're born. Bison calves have fuzzy, reddish fur, and they're protected from danger by the rest of the herd, which surrounds the calves to keep them safe. There are an estimated 4,900 bison living in the park, moving from the grasslands in the summer months into hydrothermal areas along the Madison River and land north of the park during the winter.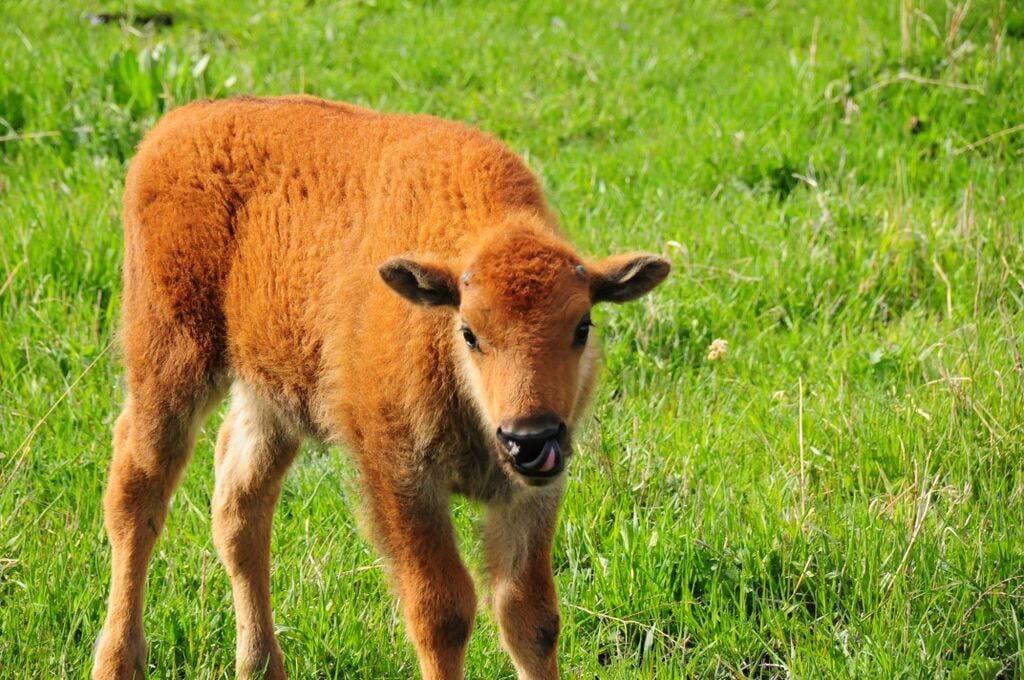 Bighorn sheep – May and June
In May, bighorn lambs typically give birth to one lamb. In order to keep their babies safe, they generally stick to areas of high elevation in the park that are not easily accessed by predators. These areas typically tend to produce lots of tasty vegetation to sustain the sheep. There are about 10 to 13 interbreeding bands of bighorn sheep in the park. At most recent count, the park contained a ratio of 38 lambs per 100 ewes, an indicator that the bighorn sheep population is stable and slightly increasing.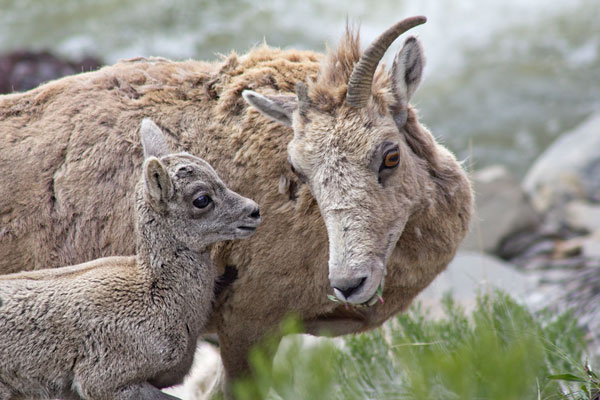 Elk calves – June
Within an hour of birth, baby elk calves start taking their first steps upon spindly long legs. Even though they have very little scent, baby elk calves are a common target of many of the predatory animals in the park, including bears and mountain lions. To protect their young, elk mothers will run, distracting predators from their small and defenseless calves. A newborn baby elk calf weighs about 30 pounds; when fully grown, a bull elk weighs around 700 pounds and a cow approximately 500 pounds.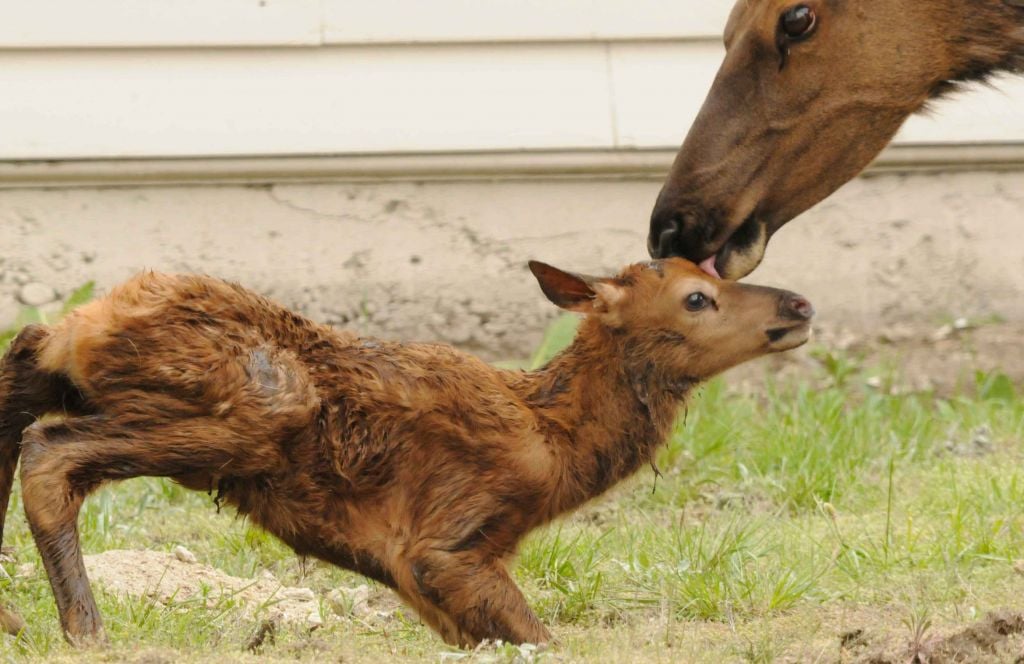 Considering a spring adventure to Yellowstone National Park? It's not too late to visit now and stay at several of our in-park lodges. For reservations and accommodations visit our website. Be sure to pack your binoculars and camera, and get ready to meet Yellowstone's youngest and cutest inhabitants.
---
Take a minute to learn a little more about these adorable animals with our Spring Baby Animals infographic.

For more travel experiences to Beautiful Places on Earth™ available from Xanterra Travel Collection® and its affiliated properties, visit xanterra.com/explore.

Want to experience Yellowstone in-depth? See what makes Yellowstone National Park a great place to work for a season or longer!
---