Friends And Family Know Best: How Employees Hear About Yellowstone
How did you hear about this position? It's a standard question on any job application. But in Yellowstone, there is nothing standard about the answers we hear. The majority of time, it's not where someone heard about working in Yellowstone, it's who they heard it from. Parents, siblings, cousins, friends, neighbors, and even hairdressers are some of the people our employees mentioned as referral sources.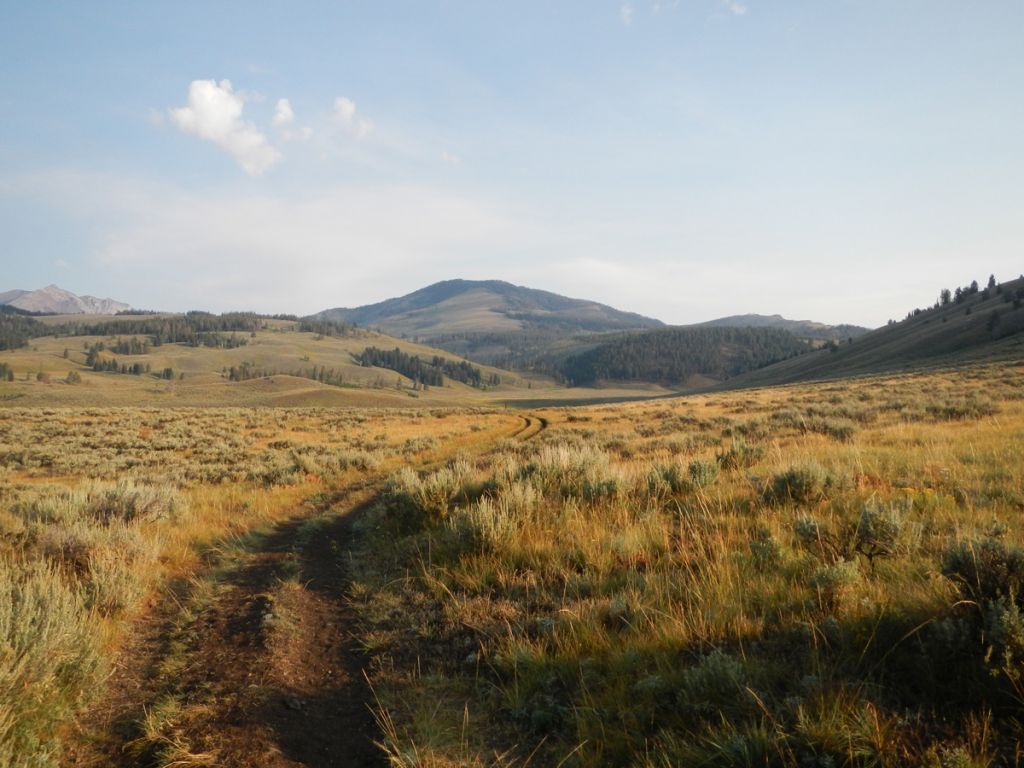 Friends
For many of our employees, it is their friends who influenced them to apply.
• "A friend of mine went through your company and said it is the most amazing job he has ever had."
• "Friends of a former employee. They said I would love this!"
• "I visited my friend last summer who worked Old Faithful as a waitress for a week. I loved my time there and I want to do it again."
• "A former employee recommended me because she enjoyed her time working with Xanterra in college."
• "Many of my friends have spoken highly of their experiences working in Yellowstone."
And some of our employees just didn't want to be left out of all the fun their friends were going to have (#FOMO).
• "My group of friends who are all also applying within the park."
• "My friend applied and got accepted, she's living there now and told me it was amazing."
Working in Yellowstone is not just about the job. You are also living and exploring in the park. The best part about having a friend who has worked in the park is he/she is a great resource for learning about the whole experience and happy to answer any questions you may have.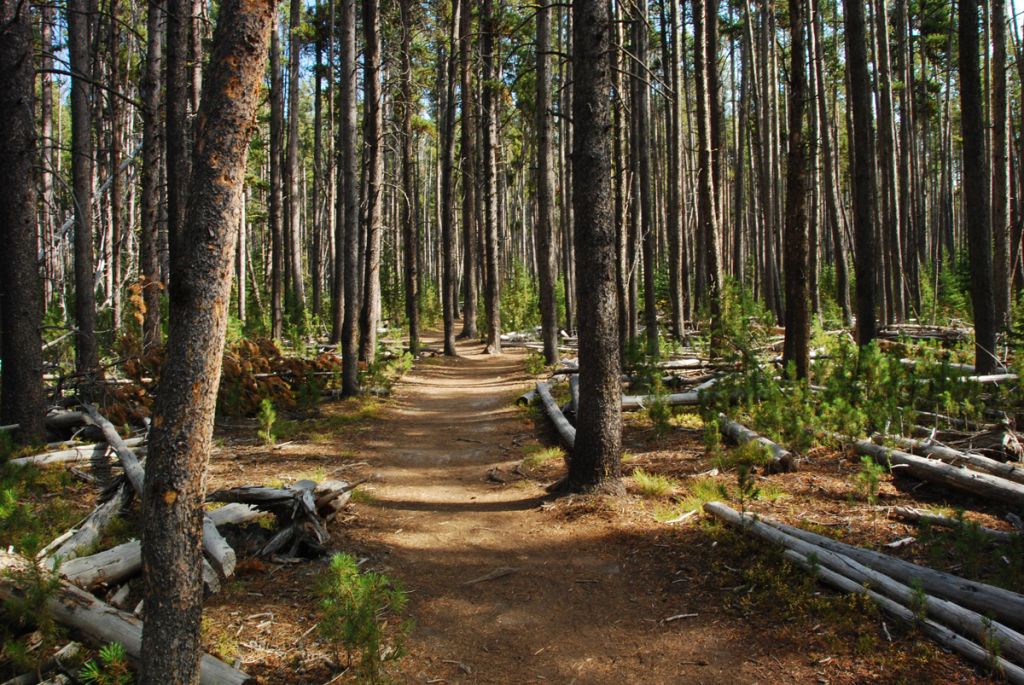 Family
For some, it's a family tradition. Many employees mention their parents or grandparents worked here after high school and encouraged them to apply. The employees grew up hearing how much their parents loved working here and what an impact it had on their lives. Some even have family who met in Yellowstone!
• "My father worked at the lodges the summer after his senior year of high school, and I want to do the same."
• "My grandpa worked there when he was my age and I have always wanted to do the same."
• "My mother spent a summer working at Yellowstone and I want to follow in her footsteps."
• "I visit Yellowstone Park every year with my family, my mother worked in the park for a summer while she was in college."
But it's not always the parent who is the influencer. Sometimes it's the child!
• "All three of my children worked seasonally in Yellowstone Park."
However, not all parents who recommend Yellowstone have actually worked here. Sometimes the parent just wants their child to take advantage of the opportunity.
• "Mother wanting me to live my life and found this amazing opportunity."
Employee Referral Bonus Program
In 2018, Xanterra implemented an Employee Referral Bonus Program. We know that great people know great people. Therefore, our current employees can earn up to a $150 bonus for each new employee referral.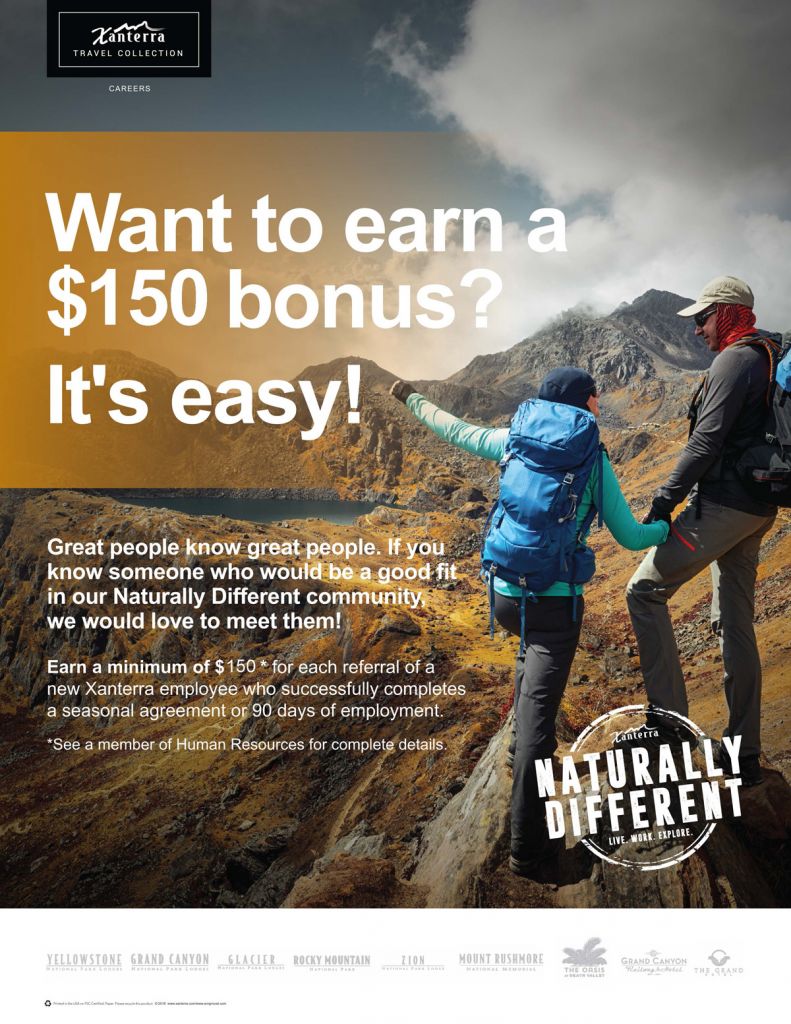 Yellowstone is world-renowned but many people don't think about it as a place of employment. As part of the Xanterra Travel Collection, we're the primary authorized concessioner in Yellowstone. We operate 9 lodging facilities, 31 restaurants, and 5 campgrounds inside Yellowstone. Regardless of who (or how) people heard about Yellowstone, we are we love adding them to our family!
For more travel experiences to Beautiful Places on Earth™ available from Xanterra Travel Collection and its affiliated properties, visit xanterra.com/explore.

Want to experience Yellowstone in-depth? See what makes Yellowstone National Park a great place to work for a season or longer!
---