Growing and Learning in Yellowstone's "College"
THE COLLEGE OF YELLOWSTONE
Wondering what to do now that you've graduated high school? Ready for the next phase of your life but not sure what that looks like?
For many young adults, working in Yellowstone is the experience of a lifetime. The chance to grow, learn, and build professional skills in an exciting new environment is not unlike the experience of moving away from home to go to college.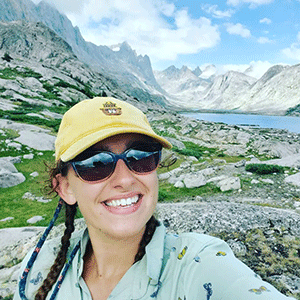 Shannon Wallace got the call inviting her to work in Yellowstone the day after she and her parents had decided they weren't able to afford to send her to college right away.
She reported to the Food and Beverage department in Mammoth Hot Springs, where she found the opportunity to meet new friends, explore, and grow both personally and professionally.
"When you're living here in Yellowstone you get to live in dorms, you get to meet people from all over the world, you get to learn new jobs, you get to try new things, you get to explore, and that's always kind of what I thought college would be like….just one huge community that lived together, worked together, and explored together."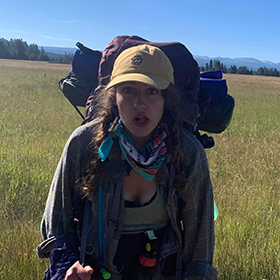 Within the welcoming community of Yellowstone, Wallace was able to blossom from a shy student into the adventurous, excited, passionate, hard-working person she wanted to be. And she was able to gain work experience and make money instead of going into debt for school. "Yellowstone really did turn into my college experience," says Wallace.
Kelly Burns, Recruitment Marketing Specialist for Yellowstone National Park Lodges/Xanterra, says working in Yellowstone can be a good opportunity for those leaving home for the first time. "With three meals a day provided for, and housing, it can be a nice way to ease into the real world without leaving the comforts you're used to," says Burns. It's also a way to grow professionally and develop the soft skills that are useful in any job.

Wallace worked her way up from Food and Beverage to Housekeeping Training Specialist, and now travels throughout the park creating and facilitating training for housekeepers park-wide. "If you're someone who's willing to stay for… an extended period of time and you prove yourself to be a hard worker, you're going to be able to move up," says Wallace, who has been given the opportunity to take management classes and additional training.
Yellowstone is also a pretty majestic "campus," says Wallace. "Every time you travel the park, you see something new: a new animal, a new thermal feature, and everything is ever-changing and no matter how long you spend here you'll never be able to see all of it."
Xanterra is always looking for great candidates for hospitality positions in the park. For more information about working in the park, check out Careers page.
Jenny Golding is the founding editor of A Yellowstone Life and writes from her home at the north entrance to Yellowstone in Gardiner, Montana.
For more travel experiences to Beautiful Places on Earth™ available from Xanterra Travel Collection® and its affiliated properties, visit xanterra.com/explore.

Want to experience Yellowstone in-depth? See what makes Yellowstone National Park a great place to work for a season or longer!
---