Out of the Mouths of Interns
In Their Own Words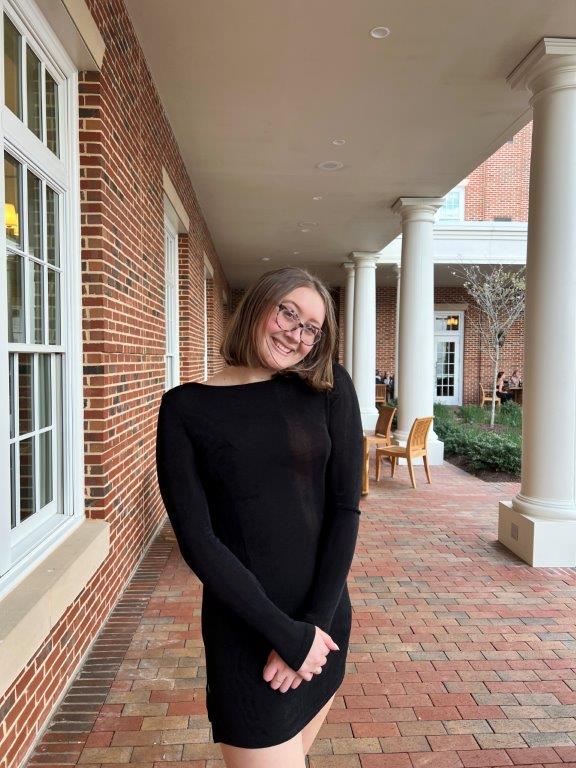 Kailey
Having been in the park only a week, Kailey reported to the front desk of the Mammoth Hot Springs Hotel to start work on June 13, 2022. She shares her flood experience through the lens of a very new employee.
Lilia

From Intern to Employee
Many former interns have returned to work in Yellowstone after completing their program. Alumni of the program are a key resource for future program participants when helping them evaluate whether an internship in Yellowstone is right for them.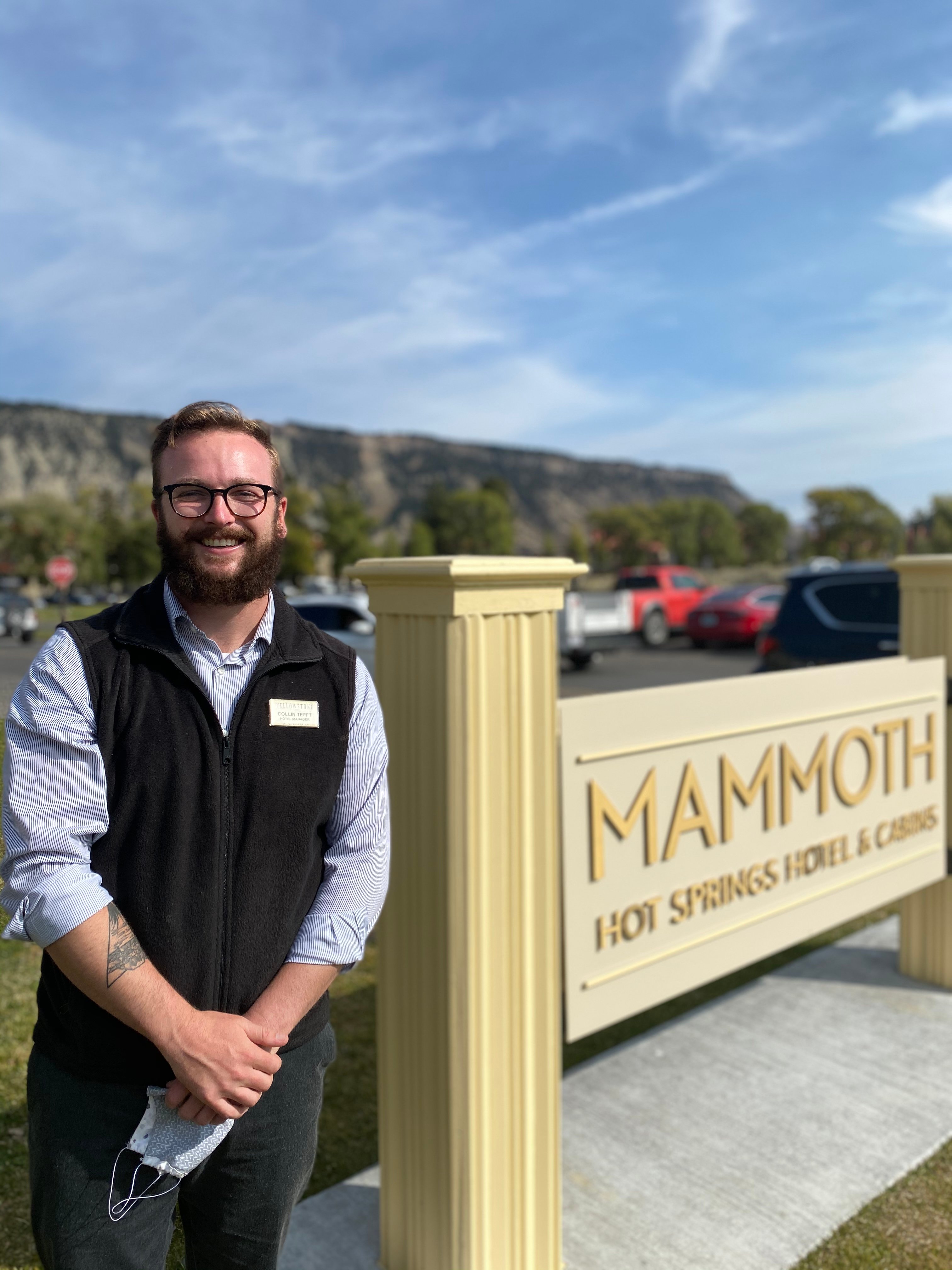 Collin, Talent Partnerships Manager 
"I was a lodging intern with Xanterra during the summer of 2018. I graduated from Michigan State University in 2019 with a degree in Hospitality management and that summer I returned to Yellowstone and became the Assistant Hotel Manager at Roosevelt Lodge. I worked the next three summers in the park and eventually became the Hotel Manager at Mammoth Hot Springs. Yellowstone became my home very quickly and my backyard was filled with mountains and wildlife, a photographer's dream. Throughout my time with Xanterra I have been able to make great strides in my career and gain very valuable experience at a young age all while living and working in the world's first national park. I have met lifelong friends, hiked over 800 miles within the greater Yellowstone area alone and explored some of the most beautiful places on Earth. Growing up in the Midwest I had always known that out west in the mountains is where I was meant to be and Xanterra gave me the opportunity to live and work in my personal paradise."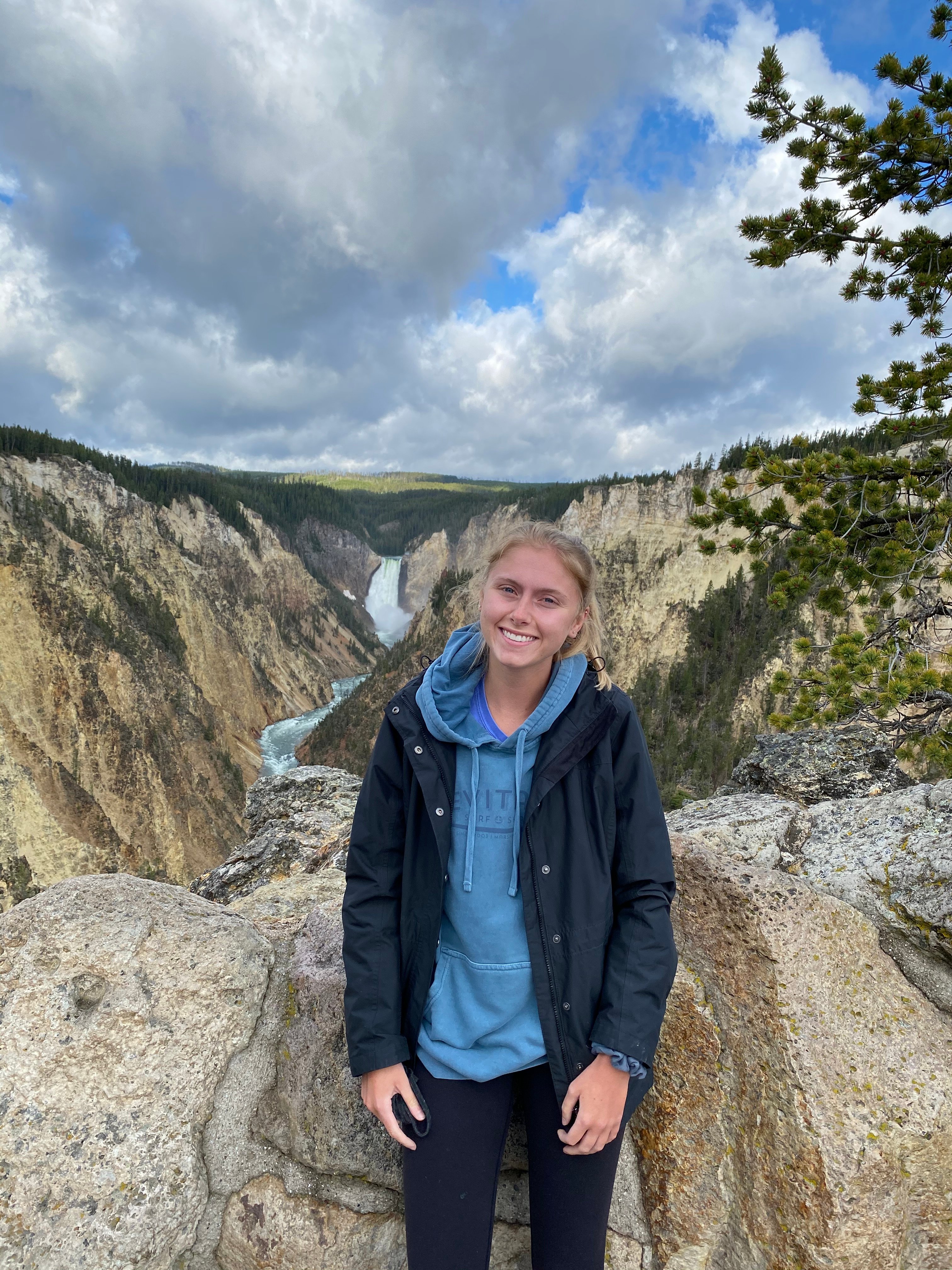 Christen, Lodging Systems Specialist
"I am from Glassboro, NJ and I am a graduate of University of South Carolina where I studied Hospitality Management and Business Administration. I made my start with Xanterra in Yellowstone in the summer of 2018 as a Lodging Intern at the Old Faithful Inn. I had never been to Yellowstone before and was looking for somewhere exciting to spend the summer while also gaining experience in my field. My Lodging Internship gave me the opportunity to work in all sectors of the Housekeeping department and being in a historic building like the Inn, I really got to learn all that goes into providing our guests with a unique and memorable experience in Yellowstone. Along with growing in my career, Yellowstone introduced me to a part of myself I didn't know existed. I truly fell in love with the park, met amazing people who became lifelong friends, and when my internship was complete and it was time to leave, I knew I wanted to return. In 2020, I had the opportunity to come back and join the Lodging Team and got the chance to call Yellowstone home again. Since returning, I have gotten to meet countless new people and experience the park in all seasons. Thinking back prior to my internship, I would've never pictured myself leaving the east coast and moving to Wyoming, but now I can't imagine my life without Yellowstone."
---