Making Music in Yellowstone
Much like Yellowstone, music has the power to heal, unify, uplift, motivate, and relax.  It is not a surprise that the park has its own little community of musicians, using the park as inspiration and a backdrop for their talents. In addition to the musicians who play in our hotel lodges for guests in the evening, we were fortunate to meet up with a few staff members who are also incredibly talented musicians.
Henry Pepin, Lake Maintenance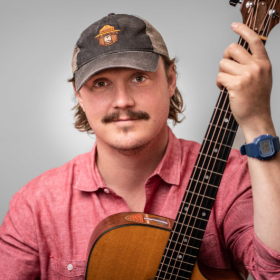 Henry is passionate about two things – writing songs and singing for people. He was introduced to both Yellowstone and music by his mother Dale …(who now works at Lake Hotel!). She worked in the park in the 70's and would share the stories of her years in the park throughout Henry's childhood. That planted one seed. She also introduced him to the genre of singer-songwriter through John Denver and Nancy Griffith. He was 14 when he started playing music. He always wanted to sing and preferably write and perform his own songs.
Henry made it into the park in 2009. He was 20 and a sophomore in college. For him, like so many of us, it was an eye-opening experience that expanded his horizons. He returned 13 years later with two degrees and three careers under his belt (Forestry, Music, and Wealth Management), and many changes of heart. The desire for some fresh air and open spaces drew him back. After a many thousand-mile road trip across the US and recording an album "Hokum and Heartache," he arrived ready to share his music with like-minded people who find solace in the mountains. Henry's song, "Mr. Mountain" was written for those folks.
You can find Henry on Spotify, touring in the rec halls and local gateway communities!
Camden Hunt, Grant Village Recreation Department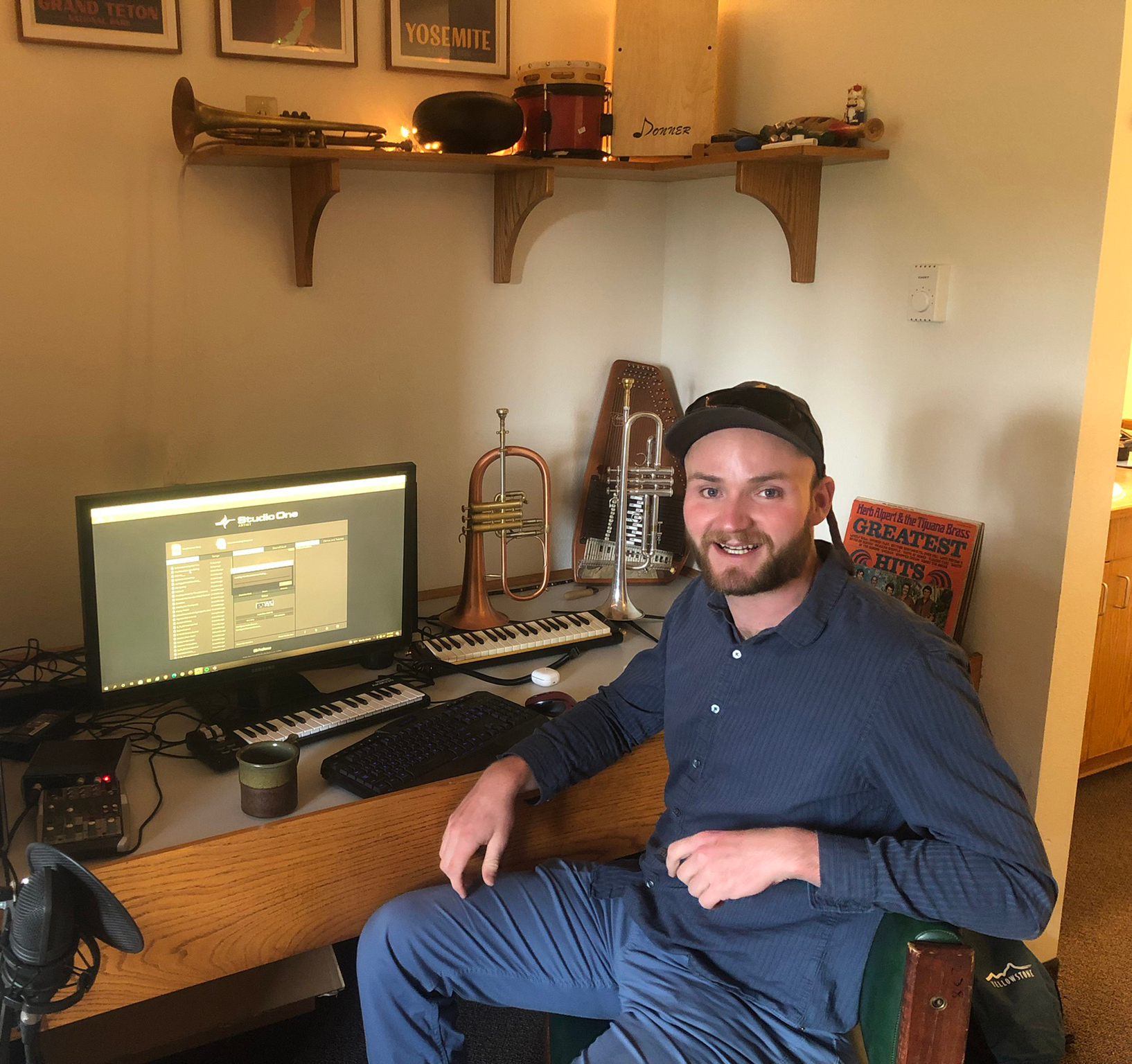 Camden is a recent graduate (May 2019) of the University of North Texas where he studied classical trumpet performance/symphony. He had been an active musician in Dallas and started learning to record his own music as a consequence of COVID (a silver lining if you will).  2020, for him, turned into a really good year for making music and taking on personnel challenges.  Prior to college, Camden grew up in the Texas country on 25 acres and spent a lot of time in nature. Experiencing solitude, getting his hands in the dirt, and building forts cultivated his imagination and ultimately, his nature-inspired music. His musical talents include the trumpet, singing, percussion, piano, and whistling.
An amicable breakup and general life challenges prompted the need for a change.  Camden had worked in his college rec office and a friend (and former park employee) encouraged him to apply to Yellowstone. Before he knew it, he had landed a rec position at Grant Village for the summer of 2021. His initial memories upon arriving in the park were of instant relief.  The snow and the scenery ignited an immediate wave of healing and working another season was already on his mind. He was turned onto working the winter season as well by colleagues and experienced the magic of that season this past year.
The connection to people and the community is a big draw for Camden. So much so that working another winter season is definitely in the cards for him. In the meantime, he'll continue working with the community at Grant, gathering for weekly jam sessions, and playing/recording more music. When he is not expressing himself musically, he loves exploring the trails of Yellowstone on foot or skis and hitting the roads on his new bike.
You can find Camden on Spotify , enjoy his Yellowstone Christmas Album on YouTube, or learn more about him online.
We hope you are able to catch these two play locally this summer (keep your eyes on those rec calendars) or even show off your own musical talents at the Parkwide Talent shows next month.
---