Playing in the Park: Yellowstone's Employee Recreation Program
YCERP
"For the benefit and enjoyment of the employee."
Yes, you're reading that right; the famous foundational phrase from which Yellowstone was built gets revamped to describe one of Yellowstone's most beloved programs. Often, employees of Yellowstone wonder what to do with their spare time in the park. For those who come without a car, that question may seem a bit more difficult to answer.
That's where the Yellowstone Co-Op Employee Recreation Program (YCERP) comes into play, literally.
Originating in 1958, YCERP is the oldest and largest employee co-op recreation program in any national park. Designed and intended as a program for all those working in the park, YCERP offers Yellowstone employees a chance to experience some of the best Yellowstone has to offer. It was founded as a cooperative effort and includes all employers operating throughout Yellowstone: the National Park Service, Yellowstone Forever, Xanterra, Yellowstone Park Service Stations, Delaware North, Inc. and Medcor.
Kellan Snyder, the assistant recreation director for YCERP, explained how much the program can offer employees who participate.
"Athletics is one of our bigger things, and when I say athletics, I don't just mean basketball and volleyball and intense sports; we have so many other options," Snyder said.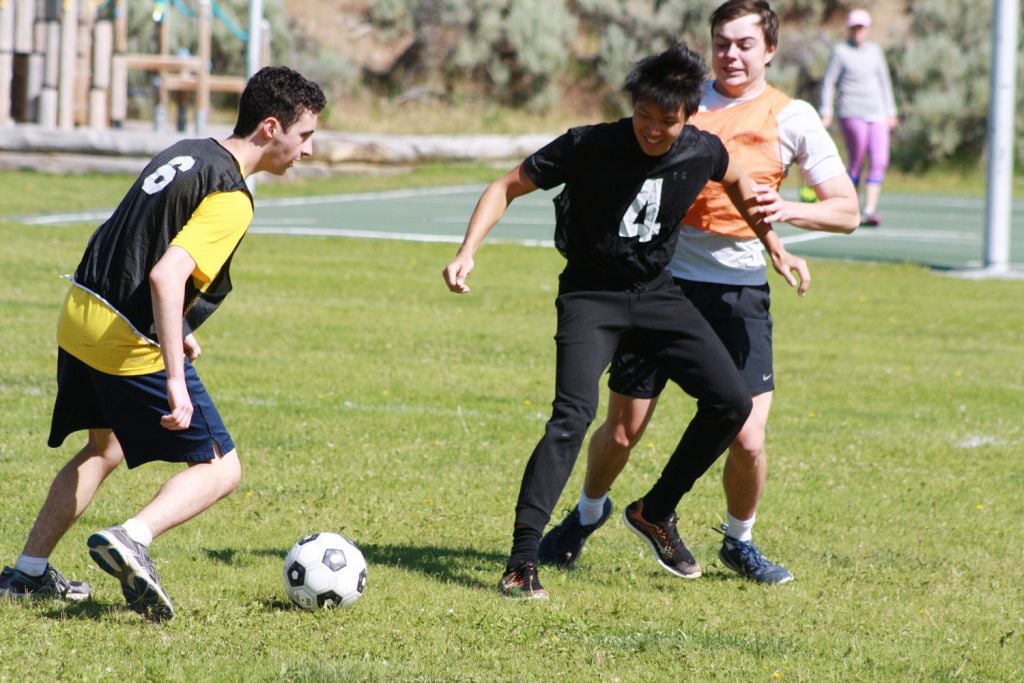 Employees teams from different areas in the park compete in the annual 2017 Soccer Cup Tournament
Softball, Frisbee golf, soccer, ping pong tables, and football are a few more popular examples of the sporting side of things, which makes up over 50 percent of the recreation program's activities. Snyder also bragged about the program's addition of pickleball, which he says has been a huge hit with all age demographics in the park.
And that's just the beginning, with the recreation program extending out to hosting park-wide sports tournaments, photography contests, talent shows, and the famous 100-mile hiking club; everyone can find something they can enjoy through the recreation department in Yellowstone.
"For some of the people who may not want to get out as much, we offer things like big-screen movie nights," Snyder said. "It's pretty limitless, what we offer, like bingo, card games with poker nights, seminars led by people who have worked for National Geographic, board games and just so much. But we also do offer incentives for people to get out and hike, like the 100-mile hiking club."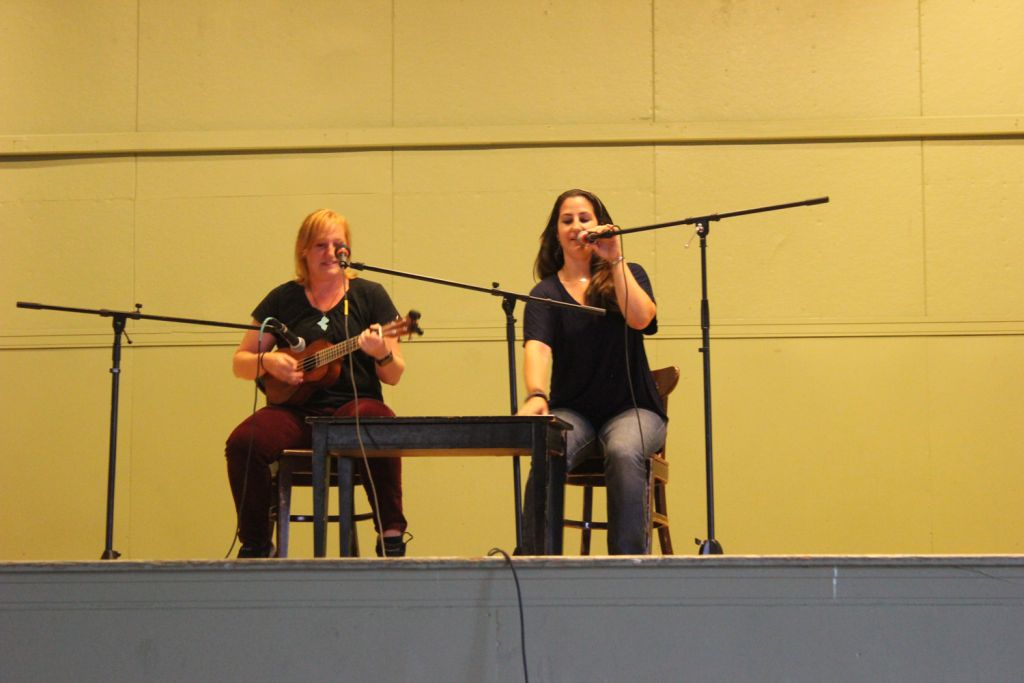 Employees perform for a crowd in the Mammoth Talent Show
The recreation halls provide employees with a sort of escape, according to Snyder, and are also a good place to get information about the park itself.
One of the biggest jobs the recreation program takes on is encouraging employees to get out and truly explore their 2.2 million-acre backyard.
"Yellowstone is not geared for every individual, so there's a bit of a learning curve and adaptation of living in the park," Snyder described. "We just help make the employees as comfortable as possible and get them out to see everything that Yellowstone has to offer, which you could be here for 50 years and never scratch the surface."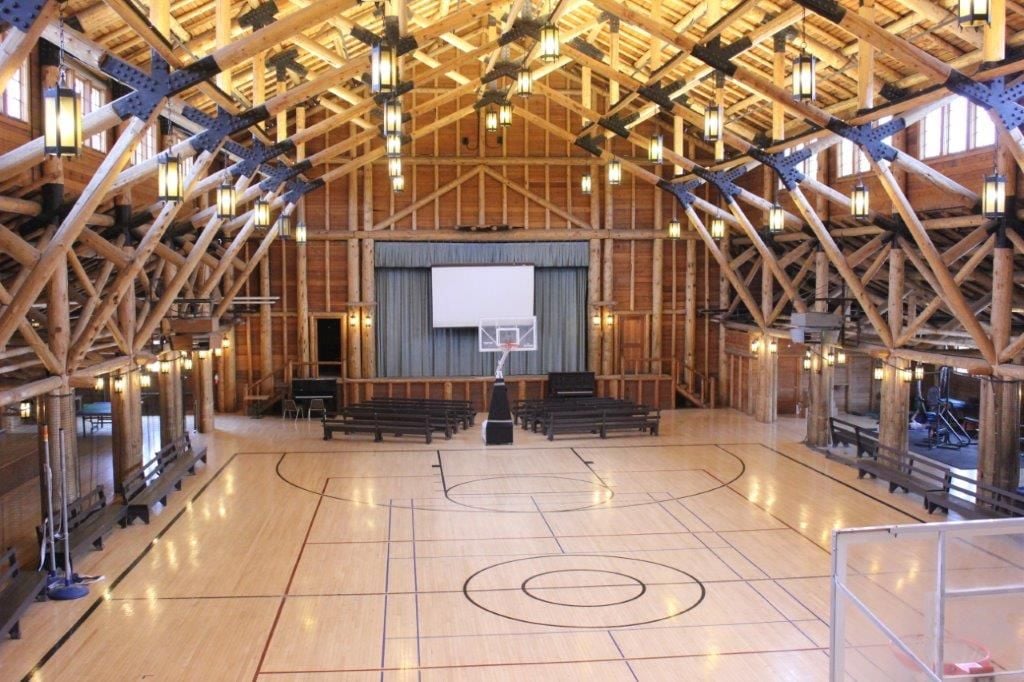 Old Faithful Recreation Hall
Recreation halls in Yellowstone provide employees with equipment to work out, courts for various sporting events, signup lists for inside and outside park activities/trips and places to just chat and/or hang out with friends or new people to meet. Employees who might not have been able to bring certain gear to the park for overnight trips also have the opportunity to rent camping and/or backpacking equipment.
And with each passing summer, the program grows bigger and gets better.
"We try to build on it every summer more and more, just because the demographics of the employees change so much," Snyder said. In my mind, it's one of the greater things Yellowstone has to offer employees."
Karley Nugent graduated from the University of Louisiana at Lafayette with a major in journalism and a minor in English. During the summer of 2015, she worked as a Senior Guest Service Agent (GSA) at Lake Lodge in Yellowstone National Park. Nugent is a photographer, avid hiker and lover of all things Yellowstone, especially the Grand Canyon of the Yellowstone (look for her at Artist Point).
To learn more about YCERP and its operations in the park, please visit their website. Or visit a recreation center in the park and ask questions of the staff.
---