Yellowstone Staff Raise Money for Park Projects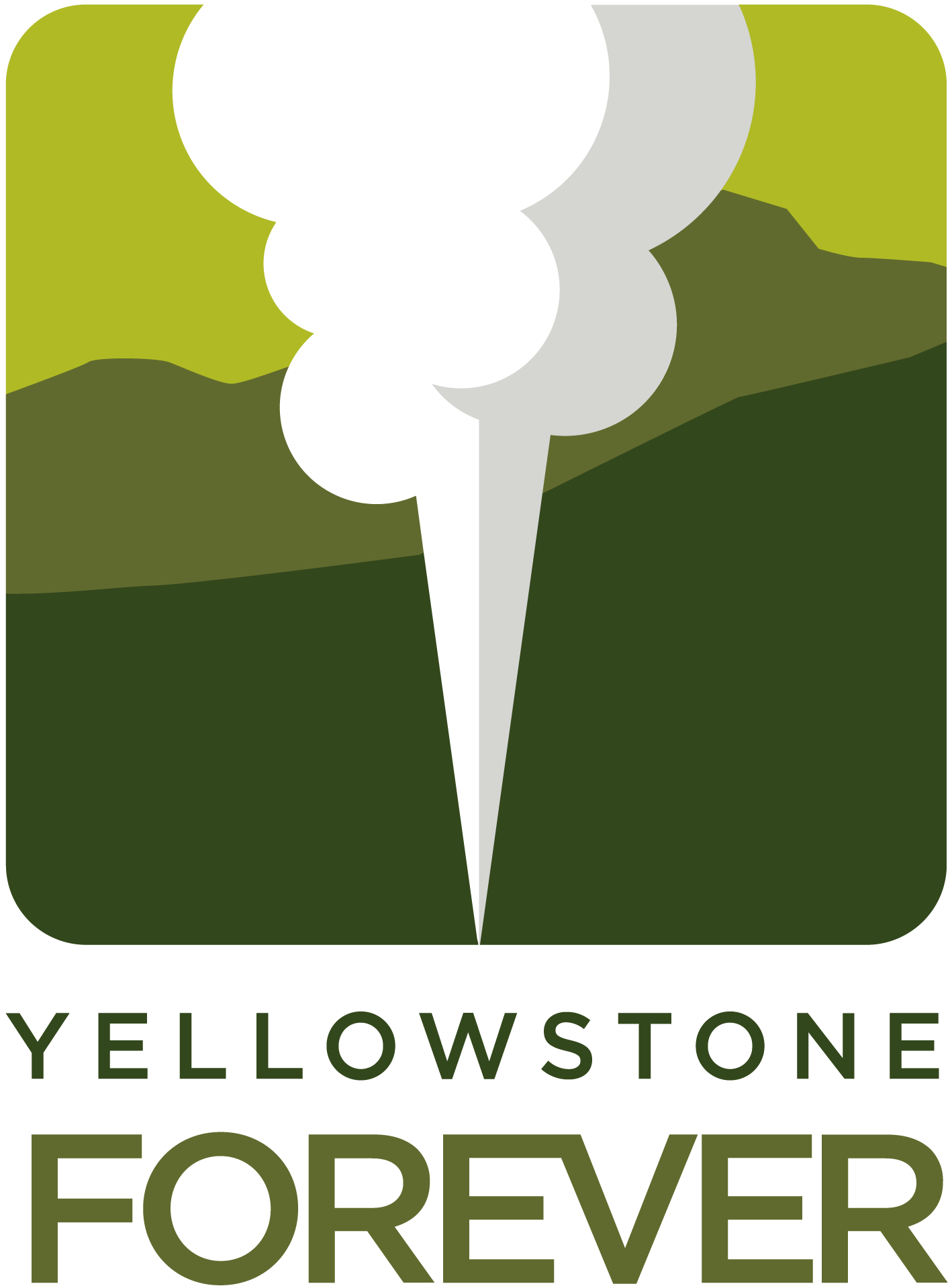 Xanterra's partnership with the park's official non-profit partner, Yellowstone Forever (YF), has spanned over two decades. One of the projects we collaborate on is a donation program at our Front Desks and Campgrounds that targets our overnight guests.  In the past twenty-plus years, we've collected $1.7M thanks to the hard work of lodging and campground staff.
How they do it: During the check-in process, Guest Service Agents ask guests if they would like to make a voluntary donation to YF as a part of their stay. The guests can donate $1, $5, $10, or any amount of their choosing. Even with limited services this summer, 2022 was a hugely successful year (as of the end of September, we've collected over $100K to support YF's work to protect, preserve, and enhance Yellowstone National Park through education and philanthropy).
Why it matters: From youth education to bear boxes to fish conservation, YF supports a wide range of programs.  Learn more about how Yellowstone Forever protects Yellowstone's ecosystem and wildlife, preserves Yellowstone's heritage and history, and enhances the visitor experience.
Drum roll, please!
While the sum totals are most certainly impressive, we would like to take the time to recognize the locations and individuals who have made a serious impact on this program's success. The top 5 locations that generated the most donations are as follows*:
Fishing Bridge RV Park ($14,314)
Old Faithful Inn ($13,220)
Lake Hotel ($12,772)
Grant Campground ($11,508)
Old Faithful Snow Lodge ($10,435)
*Campgrounds which are relatively new to the program, are worthy of some serious high-fiving as they represent TWO of the top 5 locations!
Several employees stood out as exceptional performers as well.  The park's top performer was Sandra Fuqua who also hit the charts last year landing at #4.
Without further ado, here are the best of the best:
Sandra Fuqua, OF Inn
Ken Woods, Fishing Bridge
Jackie Woods, Fishing Bridge
Romy Ramos, Fishing Bridge
Samuel Miller, OF Snow Lodge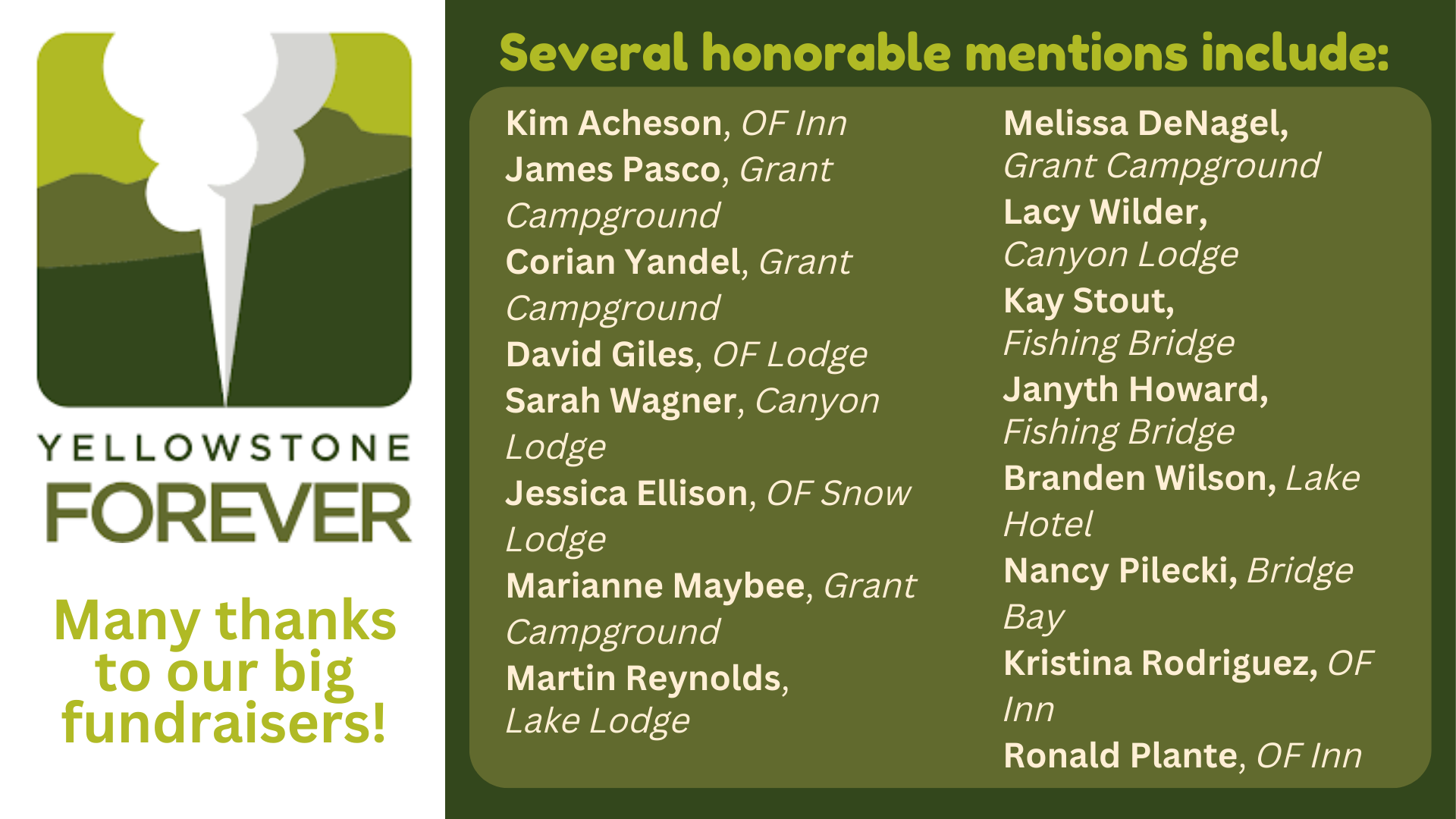 Please join us, along with our friends at YF, in recognizing the individuals and operations that are making a huge impact to protect Yellowstone for future generations!
---