When we think about a visit to Yellowstone National Park, we often think about the sights: the awe-inspiring geysers, breathtaking scenery, and fascinating glimpses of wildlife. But what about the sounds of Yellowstone? And we're not just talking about birdsong and babbling brooks–you can also check out some incredible musical talent in the park.
Mammoth Hot Springs Hotel
Tuesday through Saturday from 5-8 pm listen to pianist Doug Burgess delight visitors in the Mammoth Hot Springs Hotel Map Room.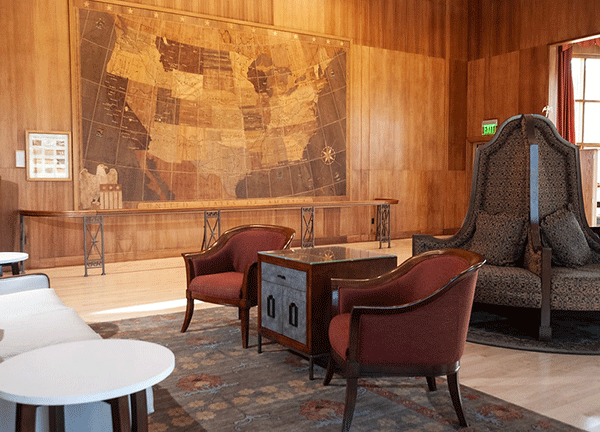 Old Faithful Inn
Each night from 6 pm-10 pm listen to a musician while enjoying the rustic, classic architecture of the lobby of the Old Faithful Inn. Musicians vary across the summer season and include Martha Colby, Max McGathey, Meghan Stagl, and Tara Cross, talented professionals all. Come and enjoy their enhancements to the Inn's lobby, one of the greatest man-made spaces in the National Parks!
Lake Hotel
From the middle of June through the beginning of August, the Lake Hotel Quartet performs Thursday through Monday evenings in the Lake Hotel Sun Room. The Quartet consists of Tim Tan, Colleen Tan, Michael Hall, and Martha Colby. When the quartet isn't playing, enjoy the piano stylings of Catherine Foley.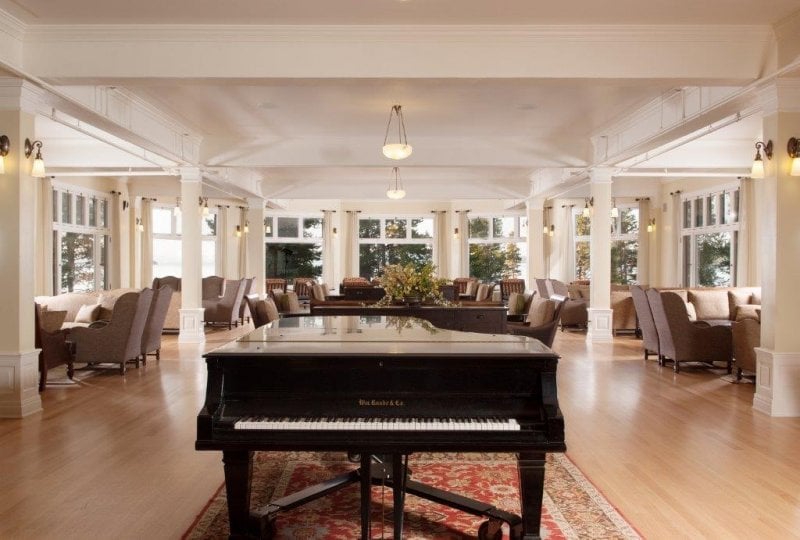 Winter at Old Faithful Snow Lodge
Throughout the winter enjoy the musical stylings of Martha Colby (Cellist and Pianist) evenings in the lobby of the Old Faithful Snow Lodge.