3-Day Adventure
There is no bad time of year to visit Yellowstone National Park, but there's arguably no better time than spring to see Yellowstone's magnificent wildlife. As the park sheds its winter layer—snow thaws, grass grows greener, and bears wake from hibernation and make their way to lower elevations in search of food—the longer days and warmer temperatures make it ideal for visitors hoping to spot an animal or two, not to mention the baby wildlife! The best way to see them? With one of our experts, of course! Spring months (May-June in Yellowstone) also bring spring guided tours giving you the best opportunity to learn about the area's wildlife, their habitat, and most importantly, how to observe them safely.  Though wildlife spotting is never guaranteed (the animals are wild, after all), your guide will have the inside track on habits, tendencies, and the areas' latest sightings. The best place to see them? The northern range—a stretch of broad, open valleys that border the Yellowstone and Lamar Rivers—boasts one of the largest collections of free-roaming animals in the world. So grab your binoculars and get ready to head out on a wildlife excursion you won't soon forget.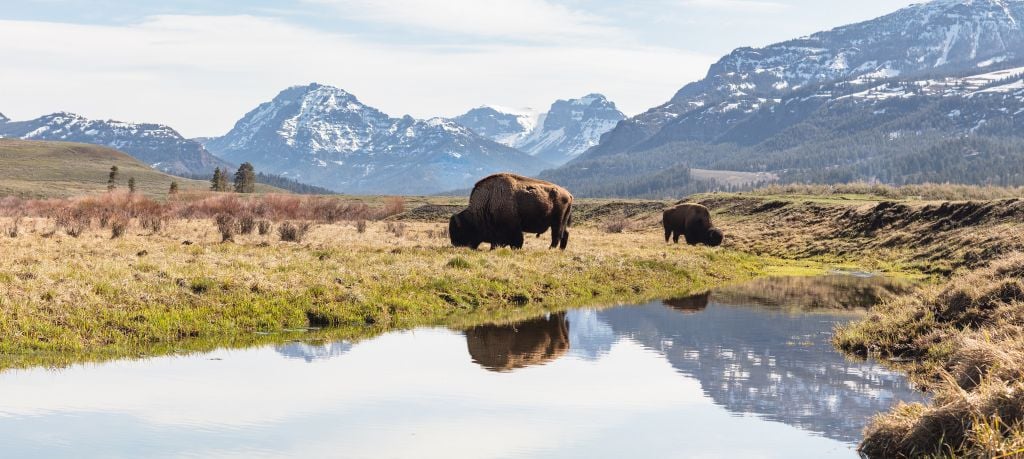 Day 1- Wake Up to Wildlife Adventure 
You know what they say, the early bird gets the worm but in the world's first national park, the early bird gets the best wildlife viewing on our Wake Up to Wildlife Adventure! If you want to increase your chances of seeing the inhabitants of Yellowstone, you need to wake up when they do—dawn. So rise and shine as we make our way towards Lamar Valley from the Mammoth Hot Springs Hotel.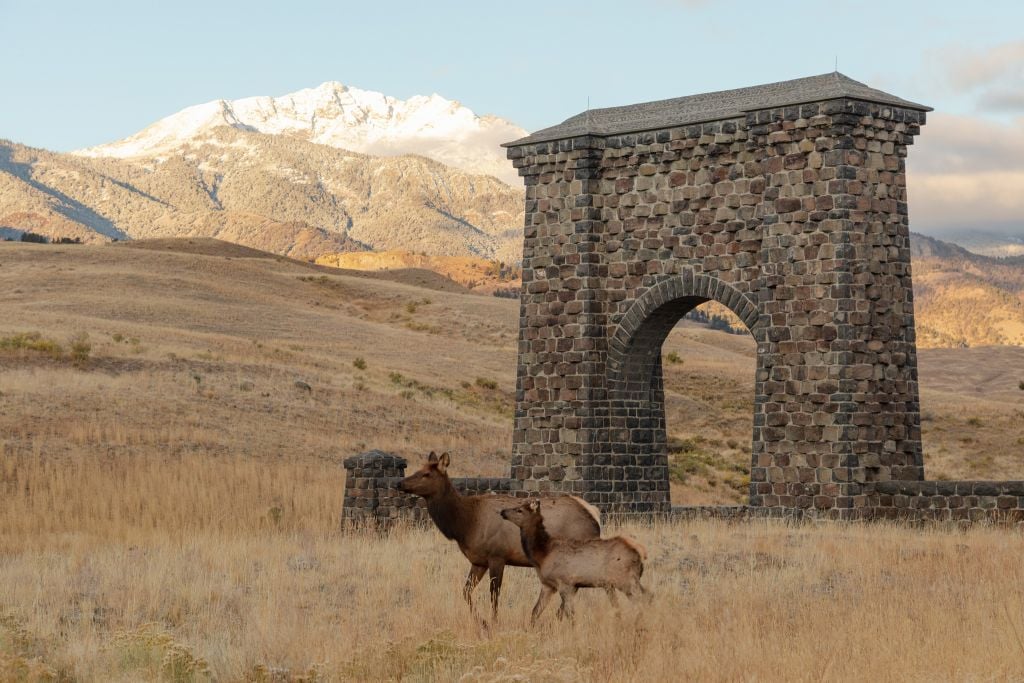 Day 2- Evening Wildlife Encounters
More of a night owl? Spend your morning relaxing and recharging—or taking in some other park sights, like the Mammoth Terraces—as you rest up for an Evening Wildlife Encounter to view the park's magnificent wildlife in an entirely different light—dusk. We'll depart late afternoon, when the Historic Yellow bus will pick you and your party up at the Mammoth Hot Springs Hotel before making our way to the Tower-Roosevelt area and Yellowstone's Northern Range. We'll make our way up, to the parks high meadows of the Northern Range. And although your guide will be up-to-date on where the wild things are, and what to look for, keep your eyes peeled for the area's bison, elk, bears, and more. After an incredible evening of observing Yellowstone's abundant wildlife, we'll make our way back to the hotel where you can ease into a restful slumber counting sheep—or elk!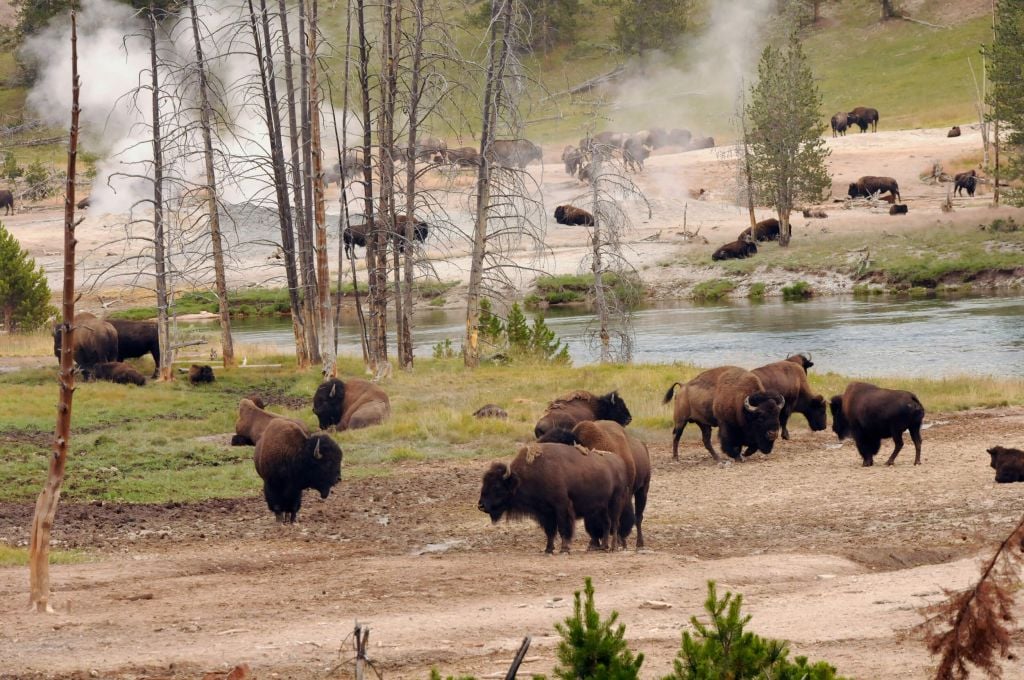 Day 3- Go Your Own Way
Make sure you eat a hearty breakfast as you head out on your own, armed with all of the knowledge you learned from your guided tours. Pack your camera, weather-appropriate clothing, water, and snacks and make your way to Hayden Valley in search of wildlife. Find a secluded pullout, turn off the car, get out, and watch and listen. Be sure to keep a safe distance tough—100 yards from bears or wolves, 25 yards from other wildlife—so make sure you have binoculars and a good telephoto lens on hand. Even better? Head off the beaten path on one of the park's many trails. Then for a change in scenery, spend a beautiful night at the historic and very elegant Lake Yellowstone Hotel.
As Yellowstone awakens, so do your senses, making spring an especially rewarding time to visit. Fewer visitors, more wildlife. And, the early season also means spring savings and great rates. Looks like it's time for a Yellowstone wildlife adventure.