Bonsai Styled Wire Tree Sculpting Workshop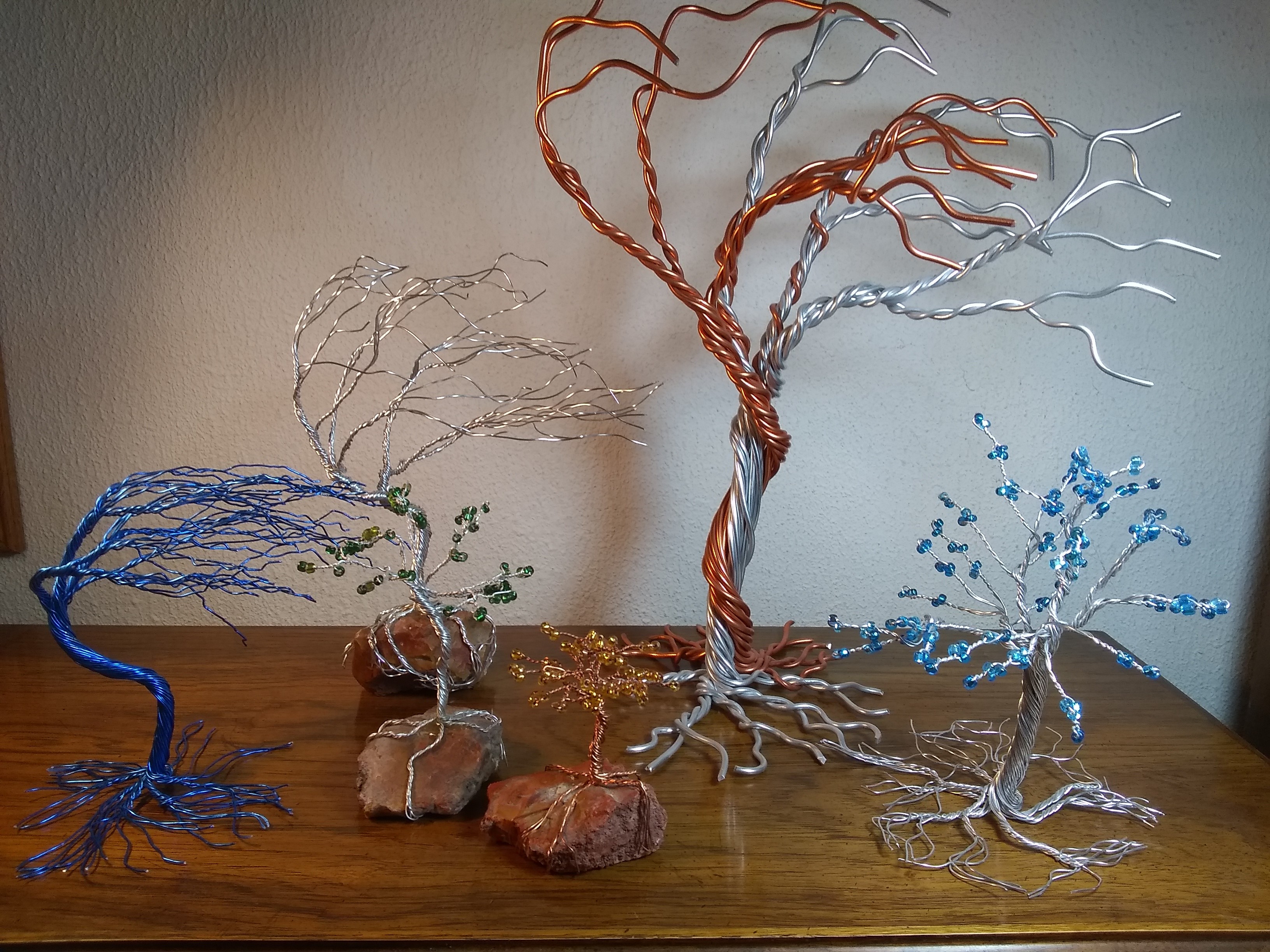 Students will sculpt two types of trees using aluminum wire and various beads. During the class, we will cover various types of wire, gauges of wire, wire working tools and types of tree styles .One tree will be in a "windswept style". The other tree will have wire and bead branches and leaves.
We will show additional techniques used to make other types of trees. The techniques acquired in the class may be used in jewelry making, jewelry displays and garden ornaments.
This class will give students techniques that will help them as they progress in future projects.
Location:
Mammoth Hot Springs Hotel
Workshop Date:
Sunday, January 21, 2024
10:00 am – 1:00 pm
Price:
$75 per person
Includes:
All needed tools
Wire, beads, and accessories
Box lunch
Coffee/tea/water during the workshop
---
Stone Pendant Beaded Necklace and Earring Workshop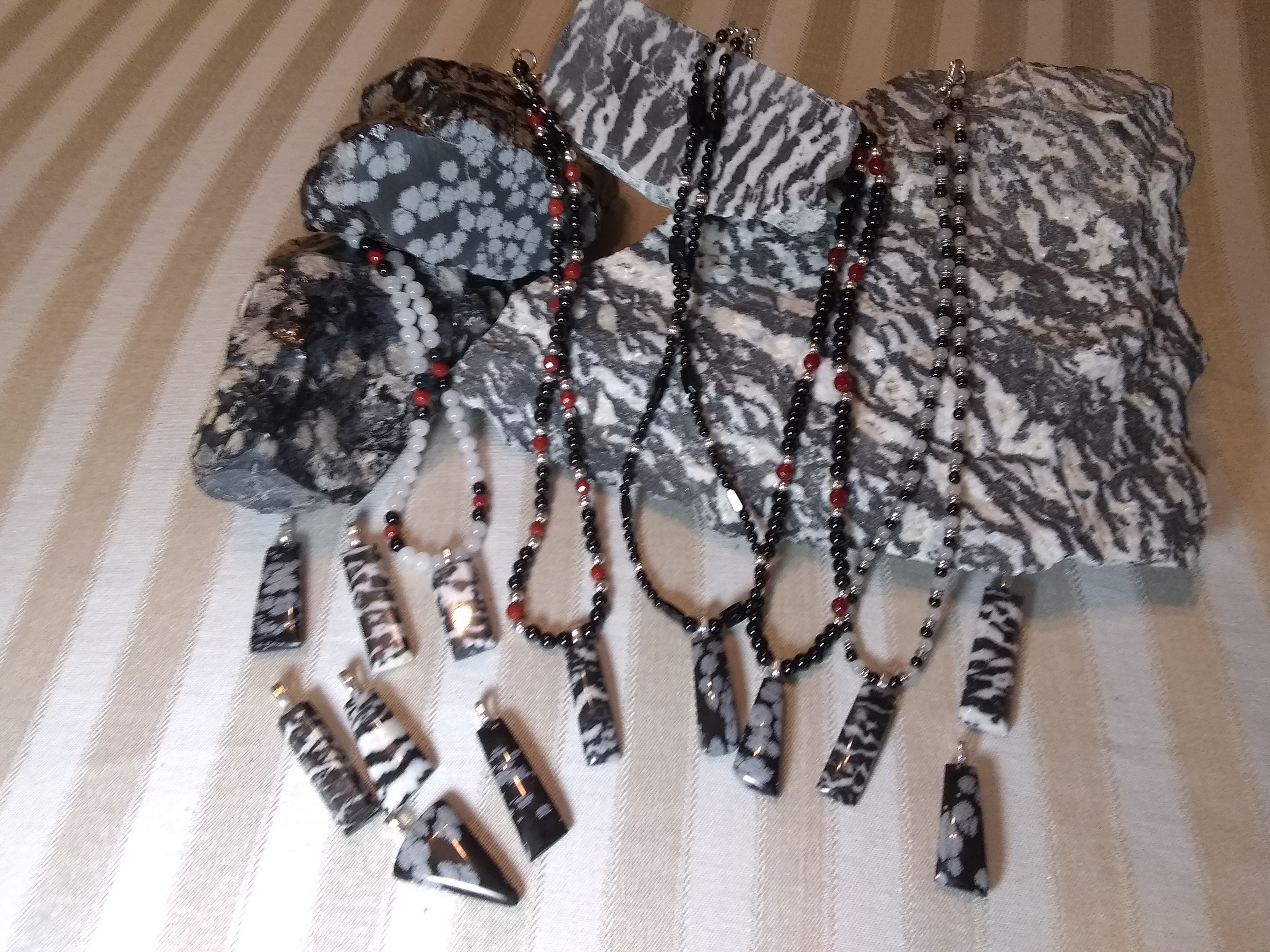 In this class, students will construct a wire-wrapped pendant made from a natural snowflake or mahogany obsidian stone and copper wire. We will also make a wire heart pendant that will use the technique of wire weaving and incorporating beads. These two projects will give students the skills to pursue more advanced projects. The advanced projects will be shown in class.
We will cover the required tools and their usage, the types and gauges of wire used in wire wrapping, and how to select stones for wire wrapping. We will cover ways to finish the pendants by making cord necklaces with sliding knots.
Location:
Mammoth Hot Springs Hotel
Workshop Date:
Friday, February 9, 2024
10:00 am – 1:00 pm
Price:
$75 per person
Includes:
All needed tools
Wire, stones, beads, and accessories
Box lunch
Coffee/tea/water during the workshop