Green Dining in Yellowstone
Green Certified Restaurant
Trout from Idaho. Bison from Wyoming and North Dakota. Beef, goat cheese, and ice cream from Montana. These and other regionally sourced food products served in the dining facilities of Yellowstone National Park are bringing local flavors to the culinary forefront of the nation's oldest national park.
As the farm-to-table food movement sweeps the country, Yellowstone is embracing it with gusto. As of 2019, a full 58 percent of the park-wide food and beverage purchases used at restaurants like the Mammoth Dining Room in the Mammoth Hot Springs Hotel & Cabins and other park eateries managed by concessioner Xanterra Travel Collection® are categorized as sustainably produced. Local and/or sustainable products also include produce, dairy, flour, cookies, teas, and lamb.
The park now has nearly 20 local liquor offerings which feature Wyoming Whiskey, Willie's Montana Honey Moonshine, Montana 1889 whiskey, and Willie's Huckleberry Sweet Cream Liqueur, among others.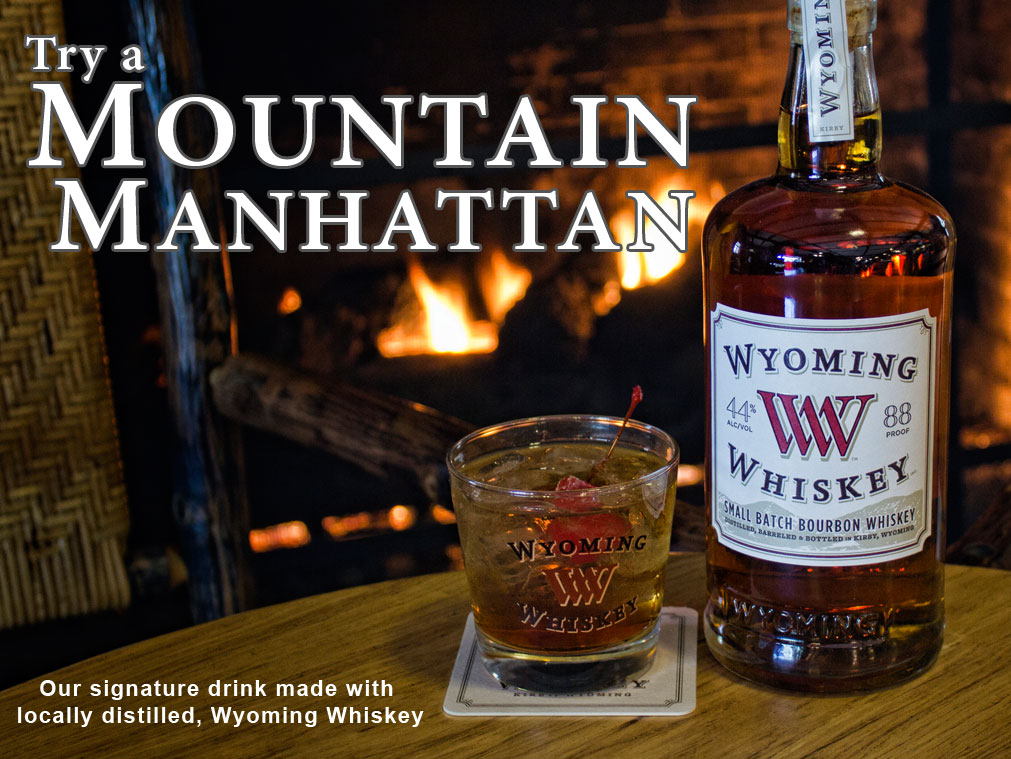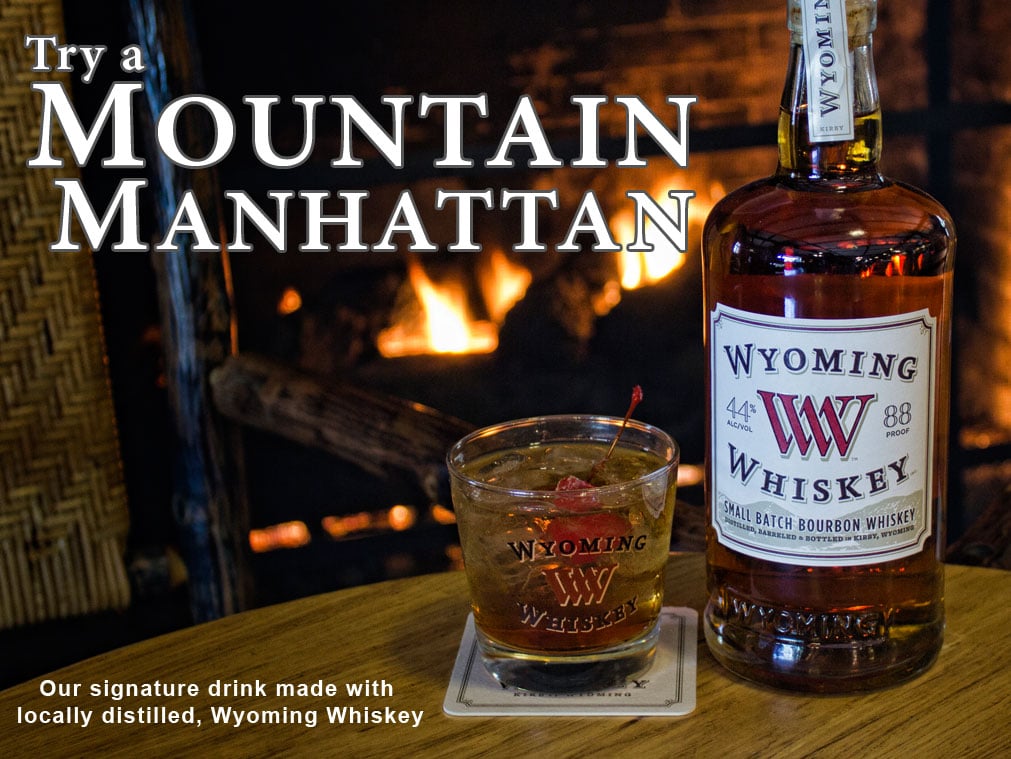 So consider that when you order the warm goat cheese salad, pistachio-parmesan-crusted trout, bison burger with fixings, or huckleberry cobbler made with Montana huckleberries for dinner at the Mammoth Dining Room, you're supporting local producers. Or try a breakfast of Montana Milling oatmeal, Montana Cream of the West seven-grain buttermilk pancakes, or a Wheat Montana bagel with cream cheese accompanied with Tumbleweed Teas' Peace of the Park.
Yellowstone restaurants follow a simple philosophy — to provide the highest quality food with the "softest footprint" by finding products that are fresh, locally produced, organic, third-party certified and/or support sustainable farming, fishing, and business practices. Among their many other local food partners are Montana Ranch Beef, Western Buffalo, and Wolf Ridge Lamb & Wool.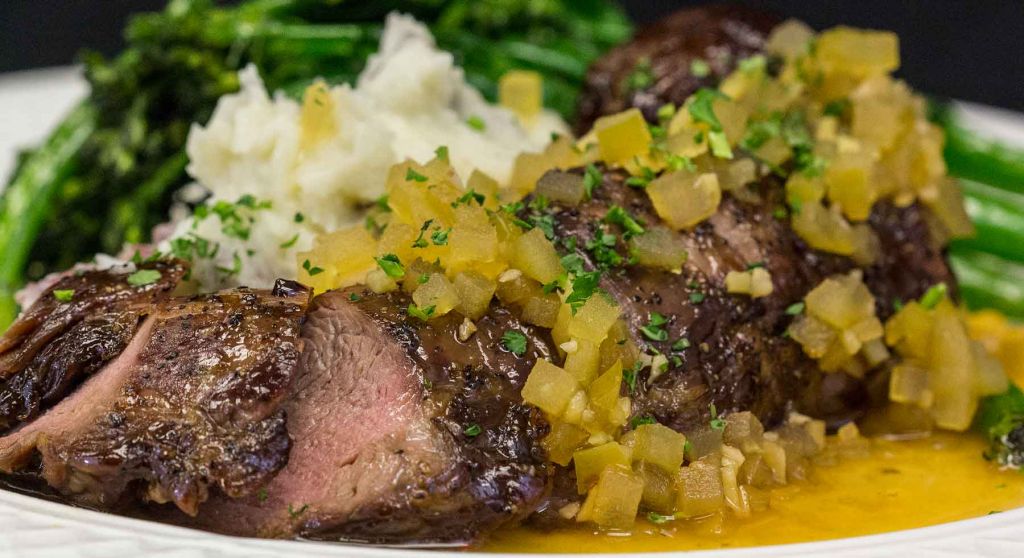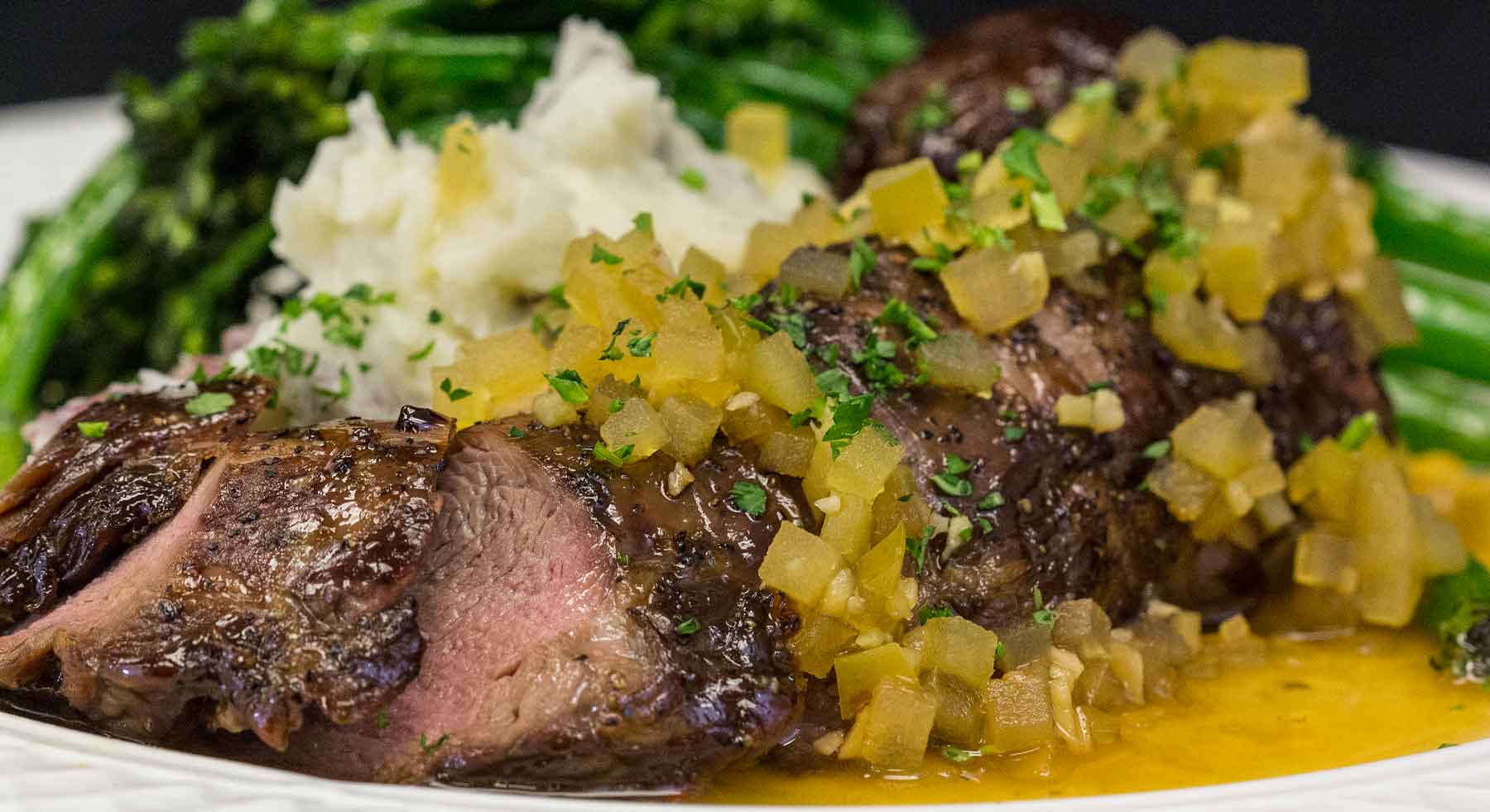 Yellowstone's local and sustainable approach to food is also earning accolades. Mammoth Dining Room is Xanterra's first officially certified green restaurant. It received its certification from the Green Restaurant Association (GRA) in 2011.
In December 2016, it became the first restaurant in a national park to receive GRA's Four Star certification, and one of only 25 restaurants worldwide. The total evaluation score represented a 114% improvement since it's two-star rating in 2013. The certification process was intensive. In this case, it involved more than 30 Xanterra and NPS employees working through more than 100 individual process steps.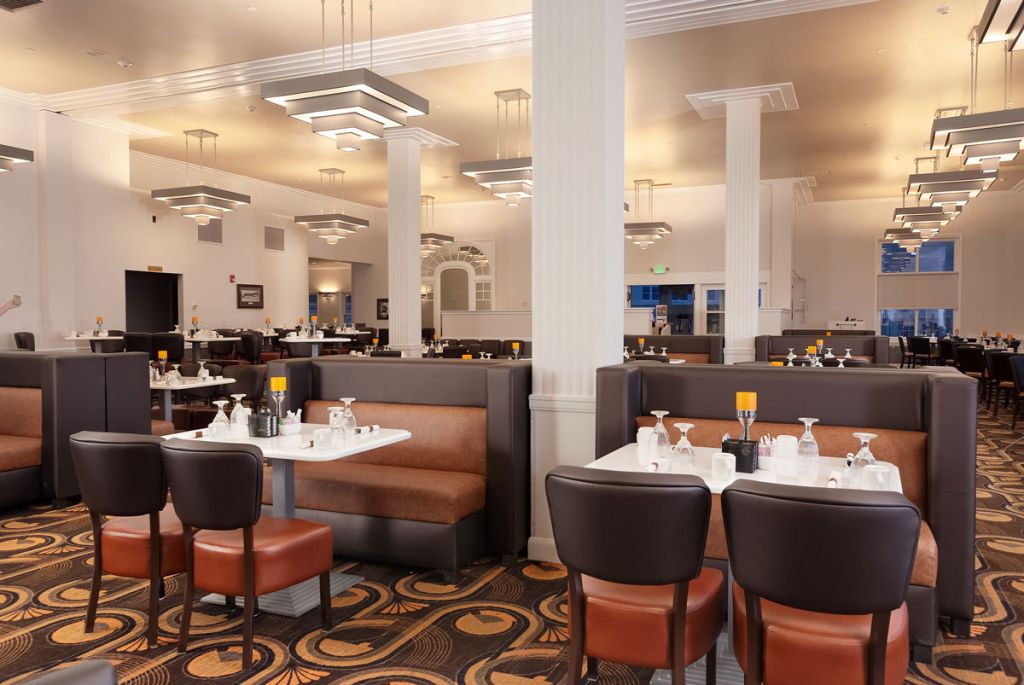 The Green Restaurant Association is an international nonprofit organization founded in 1990 to encourage restaurants to green their operations using transparent, science-based certification standards. GRA operates in 47 states and Canada, assisting restaurants to achieve sustainability in several critical areas including energy, food, water, waste, chemicals and pollution reduction, disposables and furnishings, and building materials.
Mammoth Dining Room is a stellar example. Its Four Star status was in part the result of accomplishments in these categories:
Disposables: All disposables (cups, utensils, plates, etc.) are compostable, with priority given to post-consumer recycled content.
Energy: All incandescent bulbs replaced with LEDs (70 percent) or high-efficiency fluorescents. Use of Energy Star-rated kitchen equipment.
Food: Ongoing commitment and program to increase the availability of fresh, local and sustainably produced food and beverage items on the menus.
Chemical and Pollution: Electric vehicle charging station made available with preferred parking location. Environmentally friendly chemicals are used throughout the operation. Use of low/no VOC carpet, flooring and materials in the building.
Waste: Waste is sorted into compostable, recyclable and reusable. Waste vegetable oil is recycled to be converted to bio-diesel fuels. Items such as crayons, glass, metals, cardboard and other materials are recycled or reused. Waste is minimized through such practices as using bulk condiments and serving only draft beers.
Water: High efficiency/Energy Star-rated fixtures and equipment are used in bathrooms and kitchen.
While reaching nearly 60 percent in sustainable food and beverages is great, the goal is to increase them to 70 percent by 2025. More information on Yellowstone National Park Lodges' sustainability programs, initiatives and recognition can be found here.
Meanwhile, we can all support sustainable food practices by ordering local and sustainable menu items and taking home the lessons learned in Yellowstone to apply in our own communities.
Contributors to this article include Sarah Bierschwale and the former editor in chief of Smart Meetings, Christine Loomis, a Colorado-based freelance travel and lifestyle writer.
For more travel experiences to Beautiful Places on Earth™ available from Xanterra Travel Collection® and its affiliated properties, visit xanterra.com/explore.

Want to experience Yellowstone in-depth? See what makes Yellowstone National Park a great place to work for a season or longer!
---