Mammoth First Four-Star Green Restaurant in National Park System

Mammoth Hotel Dining Room Is First In The National Park System to Receive Four-Star Green Restaurant Certification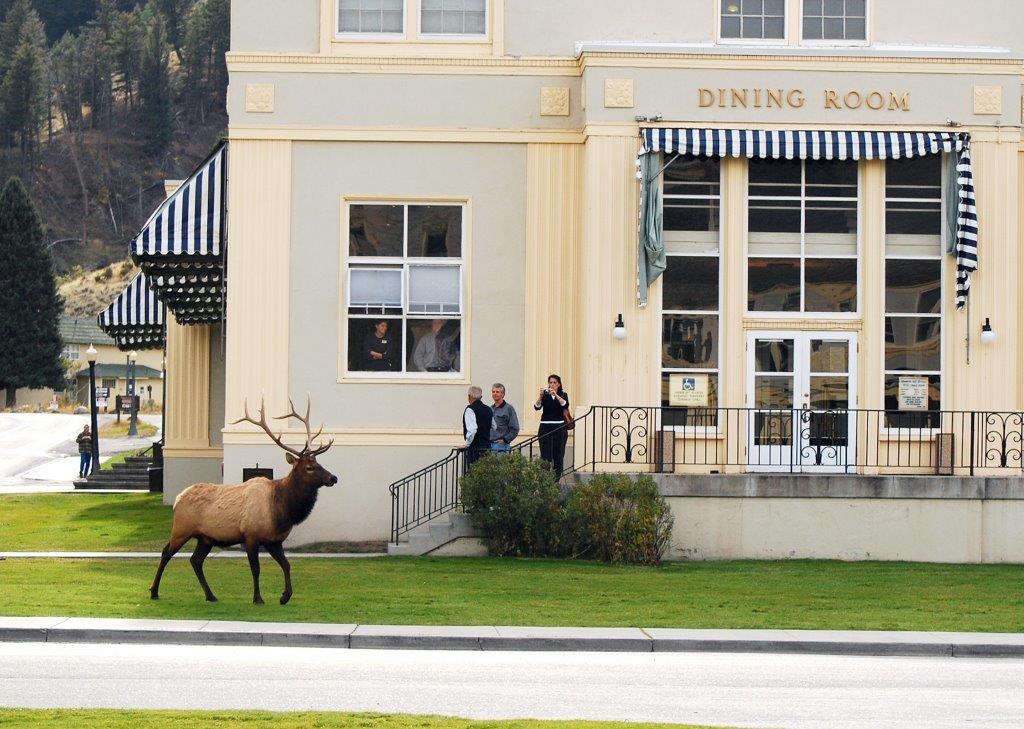 As of December 13, 2016, Mammoth Dining Room has officially certified as a 4-star Green Restaurant by the Green Restaurant Association, upgrading from 2-Stars awarded in 2013. It is the first restaurant in a national park to achieve this level of certification, and one of only twenty-five 4-Star Green Restaurants in the world. General categories include Disposables, Energy, Water, Furnishing & Building, Food, Chemicals & Pollution, and Waste. The Mammoth Dining Room was awarded a total evaluation score that represented a 114% improvement since it's two-star rating in 2013.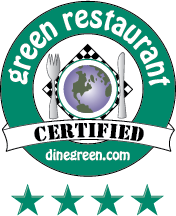 The certification process can be intensive. In this case, it involved more than 30 Xanterra and NPS employees working through more than 100 individual process steps.
There are 7 categories that can be addressed in order to achieve Green Restaurant certification. They include Disposables, Energy, Food, Furnishings & Building, Chemical & Pollution, Waste, and Water. In Yellowstone, the sustainable initiatives and improvements that were recognized in the certification of the Mammoth Dining Room had been part of an ongoing commitment to sustainability and a process that has spanned many years.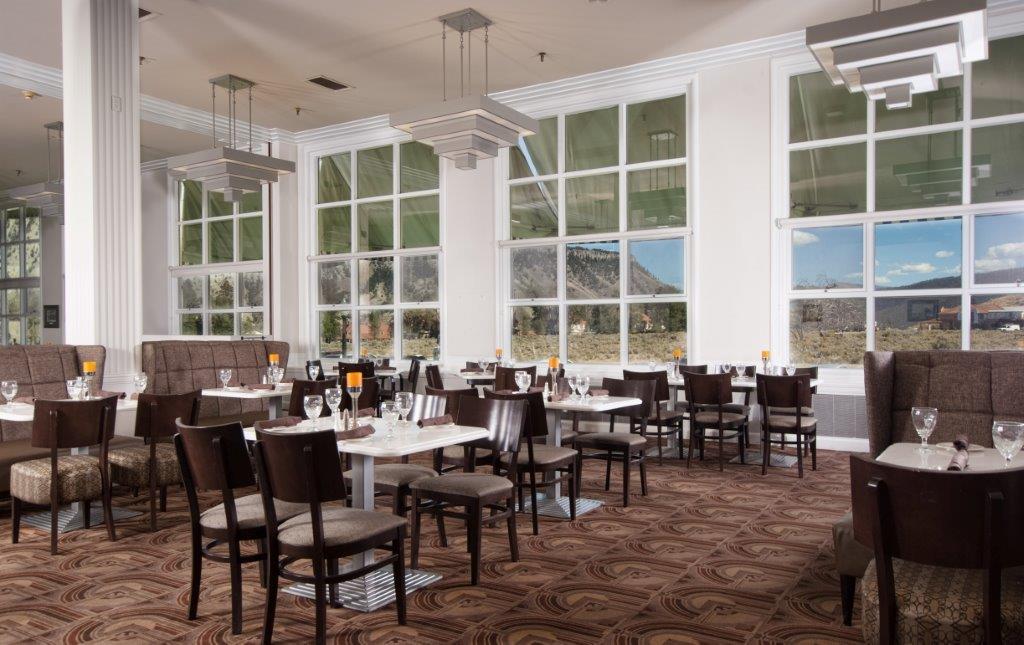 Highlights of Yellowstone National Park Lodges' notable accomplishments related to these GRA categories include:
Disposables
All disposables (cups, utensils, plates, etc.) are compostable, with priority given to post-consumer recycled content.
Energy
All incandescent bulbs replaced with LEDs (70%) or high-efficiency fluorescents.
Use of Energy Star rated kitchen equipment
Food
Ongoing commitment and program to increase the availability of fresh, local and sustainably produced food and beverage items on the menus. This is actually part of a broader parkwide initiative that resulted in 44% of all food purchases in 2015 considered sustainable.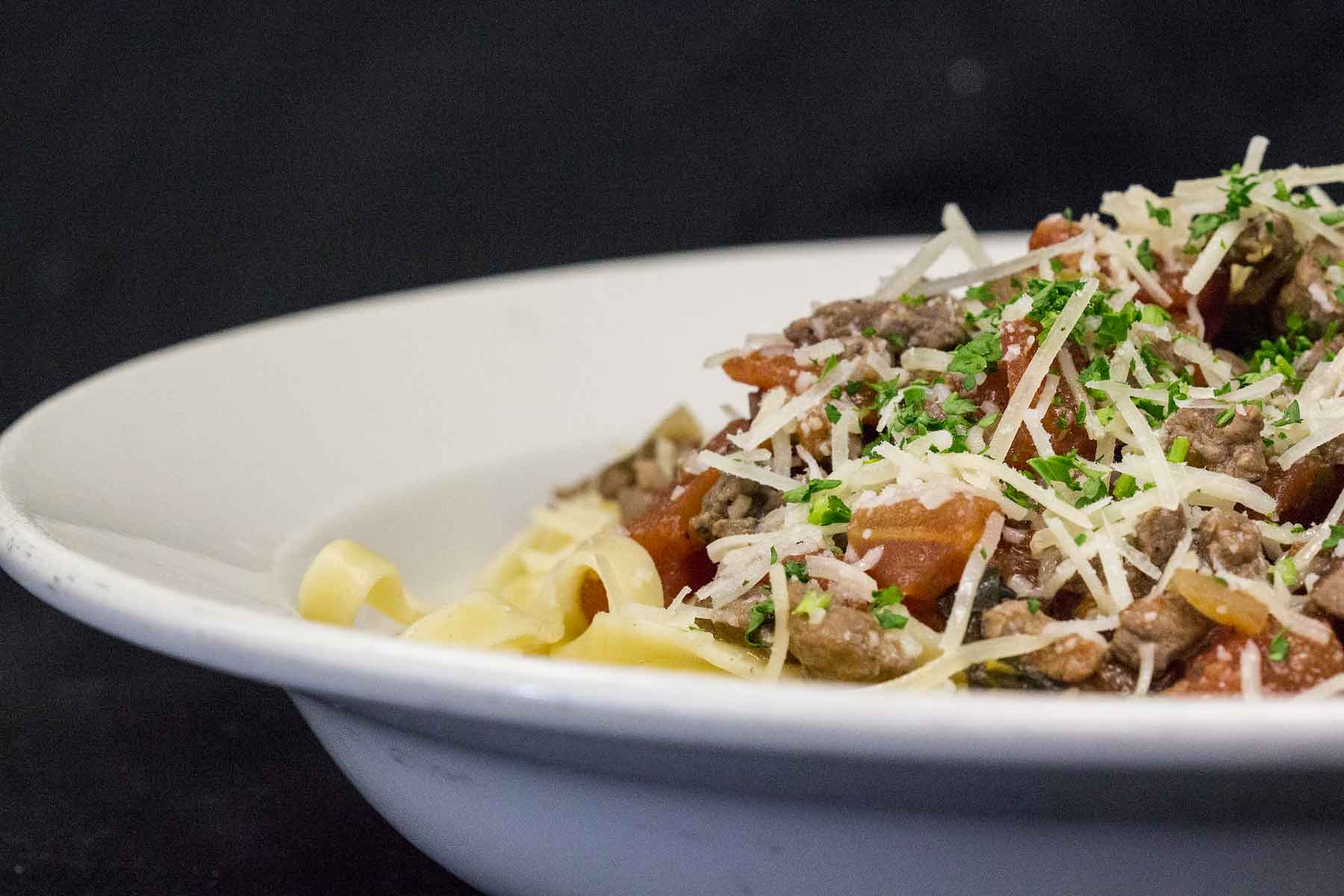 Chemical and Pollution
Available electric vehicle charging station with preferred parking location
Use of environmentally-friendly chemicals throughout the operation
Use of low/no VOC carpet, flooring and materials in the building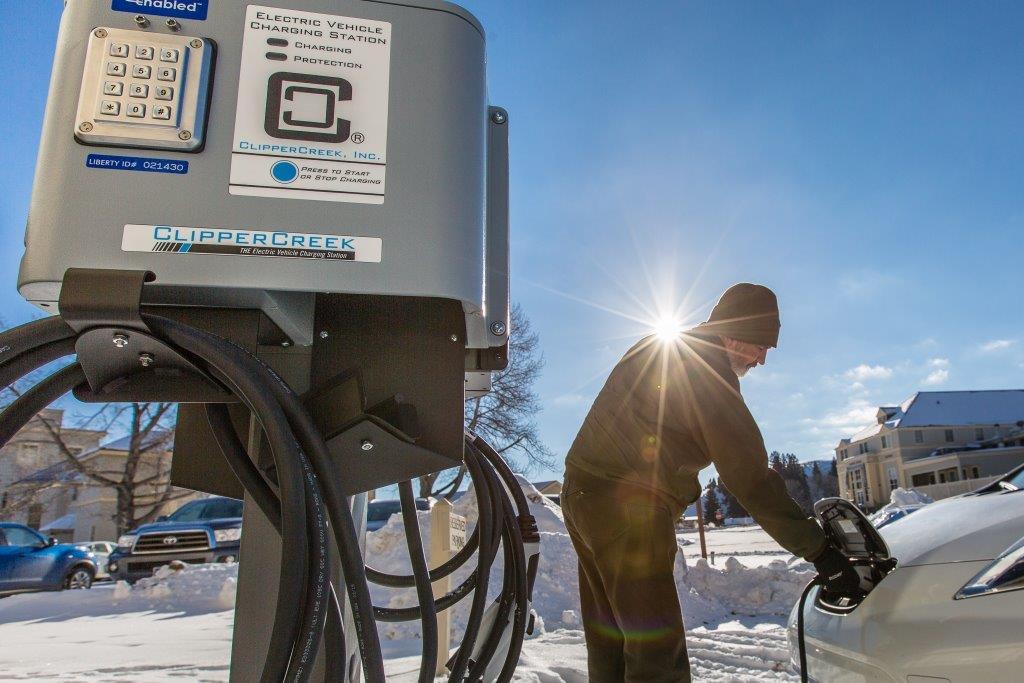 Waste
Waste is sorted into compostable, recyclable and reusable
Waste vegetable oil recycled to be converted to bio-diesel fuels
Items like crayons, glass, metals, cardboard and other materials are recycled or reused
Waste is minimized through practices like the use of bulk condiments and serving only draft beers
Water
High efficiency/Energy Star-rated fixtures and equipment used in bathrooms and kitchen
This most recent certification is part of a robust and proactive park-wide sustainability program that has been in place for many years. We are committed to sustainable practices throughout our operations. For example:
In 2015 and 2016, the five new sustainably built lodges at Canyon Lodge & Cabins received LEED Gold Level certification for four of the lodges, and Silver Level for the registration lodge.
The Lake Yellowstone Hotel is a certified Green Seal hotel
Xanterra diverts over 60% of its solid waste from the landfill
Over 70% of gift shop items are made in the USA, with many items produced locally
More information on Yellowstone National Park Lodges' sustainability programs, initiatives and recognition can be found here: https://www.yellowstonenationalparklodges.com/who-we-are/sustainability/
---