A Perfect Park Day: Spring in Yellowstone
Yellowstone's Perfect Spring Days
After a long, cold winter, each sign of spring is a jewel brightening our days: the first glimpse of a shockingly bright bluebird, the sight of grizzly tracks in melting snow, and little red bison calves springing up like mushrooms across the greening landscape are just a few of many welcome sights. Although unpredictable weather, lingering snow, and limited services require a bit of extra preparation, the rewards of a trip in early spring are worth it.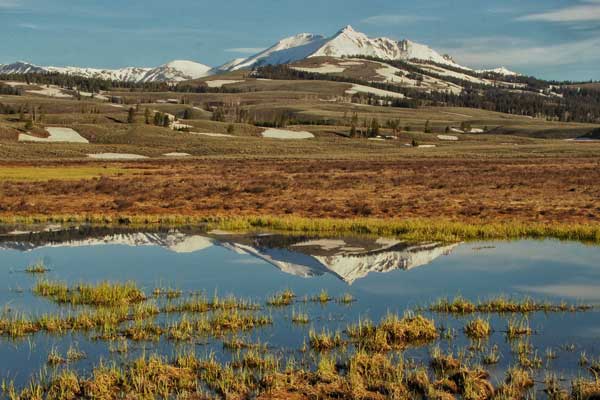 One of our favorite things to do is drive each of the park roads as soon as they open. Between April 19 and May 24, roads previously closed for over-snow travel reopen for two-wheeled vehicles. Revisiting park roads for the first time since they were covered in snow is like unwrapping a gift; we can't wait to get out and see what there is to discover!
Starting early, we pack lunch, binoculars, and warm clothes and head into Yellowstone's interior. Our first stop is Swan Lake, where we park and turn off the engine. Standing out in the open expanse, we watch and listen quietly. At first, it seems like nothing is happening…and then the sharp, grating screech of a yellow-headed blackbird erupts from nearby cattails, and we spy a pair of sandhill cranes stepping gingerly through patches of snow and bare ground looking for insects. If we're lucky, we may glimpse a coyote mousing, and if there is open water on the lake, we'll scan with binoculars for swans, widgeon, scaup, and other waterfowl.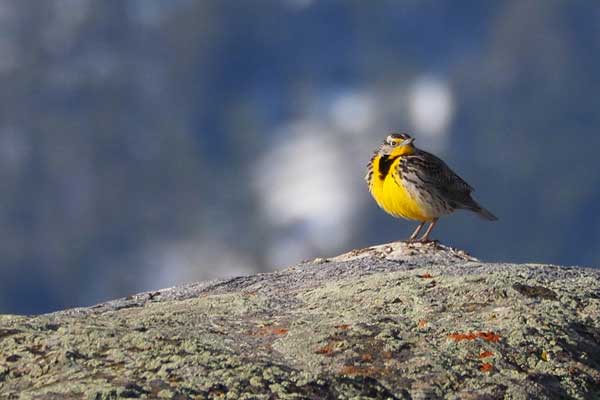 Next we head to Norris Geyser Basin, watching along the way for grizzly bears around Willow Flats and Indian Creek. At Norris, we revel in the solitude of near-empty boardwalks as we walk through columns of billowing steam, and linger at Steamboat Geyser in hopes of catching an eruption.
Meandering over to Hayden Valley, we stop for an extended time at Grizzly Overlook, where patient wildlife watchers are often rewarded. From this elevated perch, it's possible to see wolves, grizzlies, and coyotes roaming the tumbled hills, while swans, geese, pelicans, and other birds float serenely on the Yellowstone River below. Linger for a while and what seems like an empty landscape soon reveals a surprising amount of activity. Later, we enjoy a late lunch on the shore of Yellowstone Lake near the Lake Hotel, while watching (and listening) for signs that the ice is breaking up.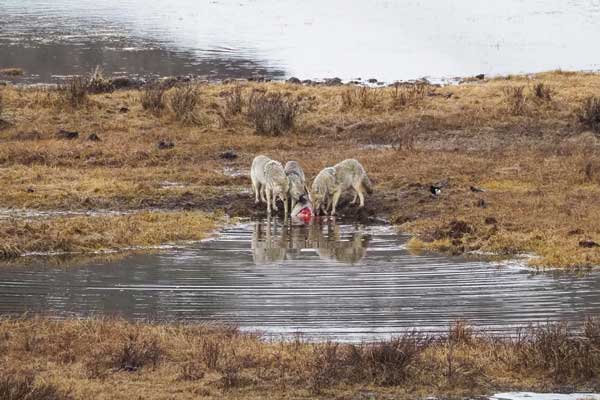 On our return trip, Mud Volcano beckons. Two thousand pound bull bison rest in the steam of thermal features that gurgle and boil. If we have time, we'll stop at Artist Point to see the Lower Falls swollen with snowmelt. Each spring day in Yellowstone is different, but always remarkable. Without fail, we return tired and happy after a full day.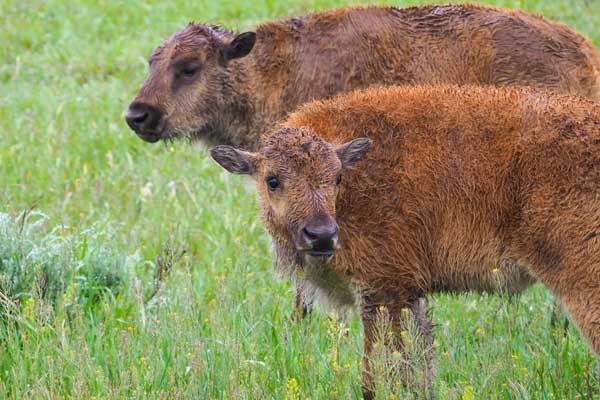 When visiting Yellowstone in early spring, it's important to be prepared for almost any kind of weather. While days can be warm and sunny, cold weather and late-season snow are common. Limited services are available, and not all roads are open, so be sure to check opening dates and road conditions before you travel. The Mammoth Hot Springs Hotel opens in late April, and is a great base for early spring adventures to both the park interior and the Northern Range.
Jenny Golding is the founding editor of A Yellowstone Life and writes from her home at the north entrance to Yellowstone in Gardiner, Montana.
For more travel experiences to Beautiful Places on Earth™ available from Xanterra Travel Collection® and its affiliated properties, visit xanterra.com/explore.

Want to experience Yellowstone in-depth? See what makes Yellowstone National Park a great place to work for a season or longer!
---