The Northern Range – Yellowstone's Wildlife Hub
Yellowstone Northern Range
In the silky hush just before dawn, the soft call of a Wilson's snipe from a nearby wetland winnows through the stillness. A raven gives a raspy croak, followed by a magpie's two note "yak yak" as it comes off a nighttime roost. A ripple of bird sounds flows into the chorus, as song sparrows and sage thrashers wake from sleep, and the bright, liquid song of a meadowlark pierces the morning. Suddenly, a low moan rises as the howl of a wolf echoes through the air. A coyote yips in the distance, and a group of bison cows and calves gently grunt to each other as they amble by. Soon, the pre-dawn silence gives way to a cacophony of sound.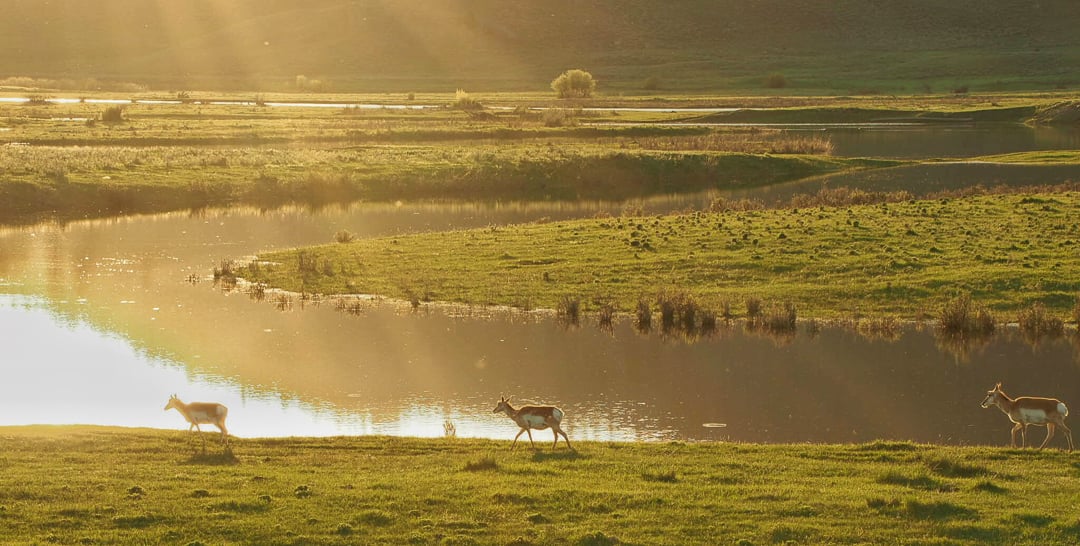 This is dawn on Yellowstone's northern range, a stretch of broad, open valleys that border the Yellowstone and Lamar Rivers and occupy much of the northern part of the park. These fertile grasslands provide important summer range for thousands of bison, elk, pronghorn, and mule deer, as well as critical winter habitat for bison and elk who rely on the lower elevations and less snow for better food availability.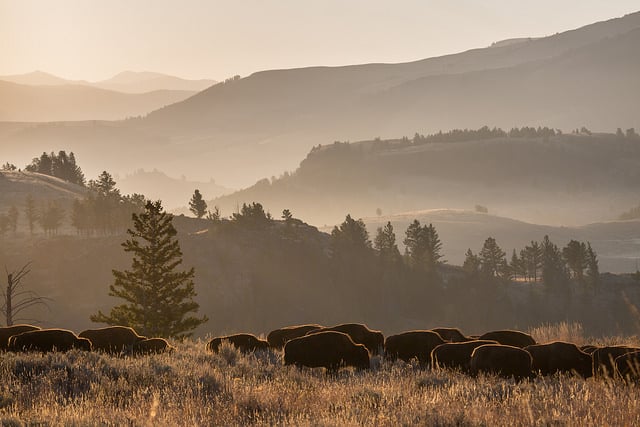 This abundance of prey species attracts a full complement of predators – including bears, wolves, mountain lions, fox, and coyotes. The willow habitat along the northern range's many meandering waterways provides a home for songbirds, beavers, and moose, and the rivers and creeks host a diverse array of waterfowl and fish, which in turn provide sustenance for eagles and osprey.
Often called the 'American Serengeti,' the northern range boasts one of the largest collections of free-roaming animals in the world, where an ecosystem-scale tapestry of life, death, survival, and predation is on display. It is a living laboratory for scientific discovery: much of what we know about native species and natural ecological processes has come from research conducted here.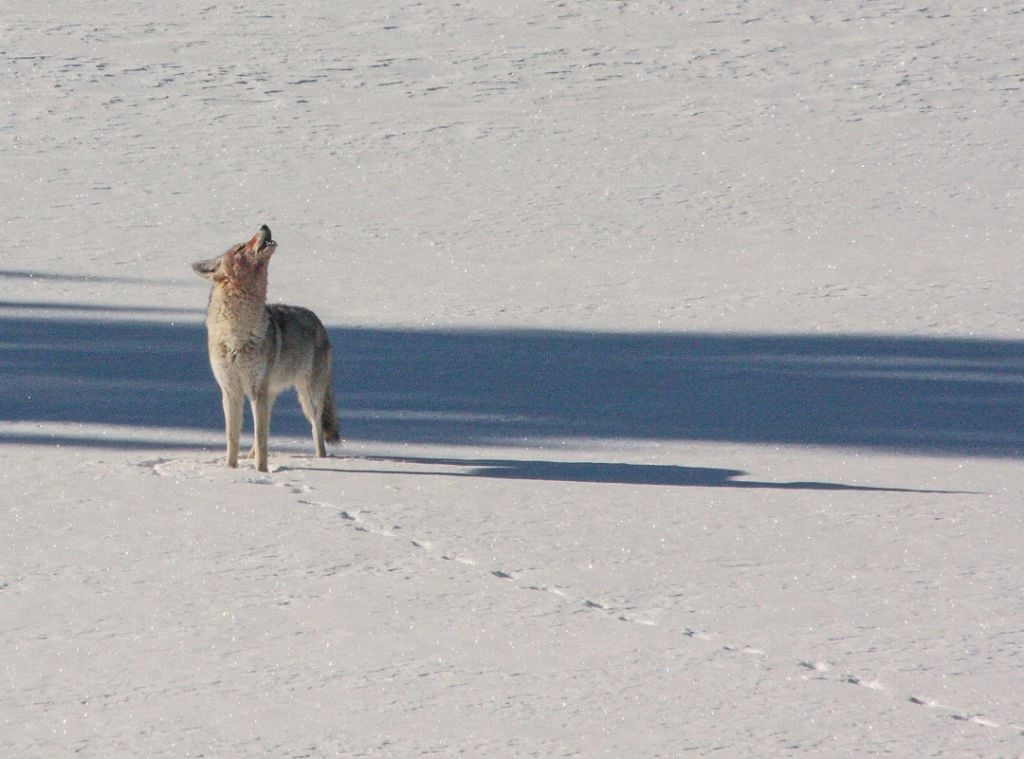 For wildlife watchers, the northern range is a dream come true. Accessible year-round on the road between Mammoth Hot Springs and Cooke City, Montana, the opportunity to see wild animals in their natural habitat is unparalleled in the lower 48 states. In the spring, baby animals abound, as do the predators that feed on them. Early summer, flowers and tall green grass carpet the valleys, songbirds abound, and bison herds undulate peacefully across the landscape. In late summer, bull bison bellow and strut during the rut. In the fall, snow dusts the distant peaks as elk bugle, and raptors soar overhead on their autumn migration. Winter snows and cold temperatures bring challenging conditions for ungulates, and consequently a feast for wolves, coyotes, fox, eagles, ravens, and magpies.
You can visit the northern range any time of year, but spring, fall, and winter feature some of the more exciting wildlife spectacles—like spring babies, the elk rut, and wolf mating season respectively—as well as fewer crowds. The Mammoth Hot Springs Hotel is an easy drive from the heart of the northern range, and an ideal base camp. Visit the Albright Visitor Center and chat with the hotel's Park Host to find out about recent wildlife sightings, then rise early and drive towards Lamar Valley in time for sunrise. You won't be disappointed.
As always in Yellowstone, be prepared. Plan your visit ahead of time by reviewing the National Park Service's information on road conditions and wildlife safety. Make sure to pack multiple layers of clothing for a variety of weather conditions, and don't forget your binoculars!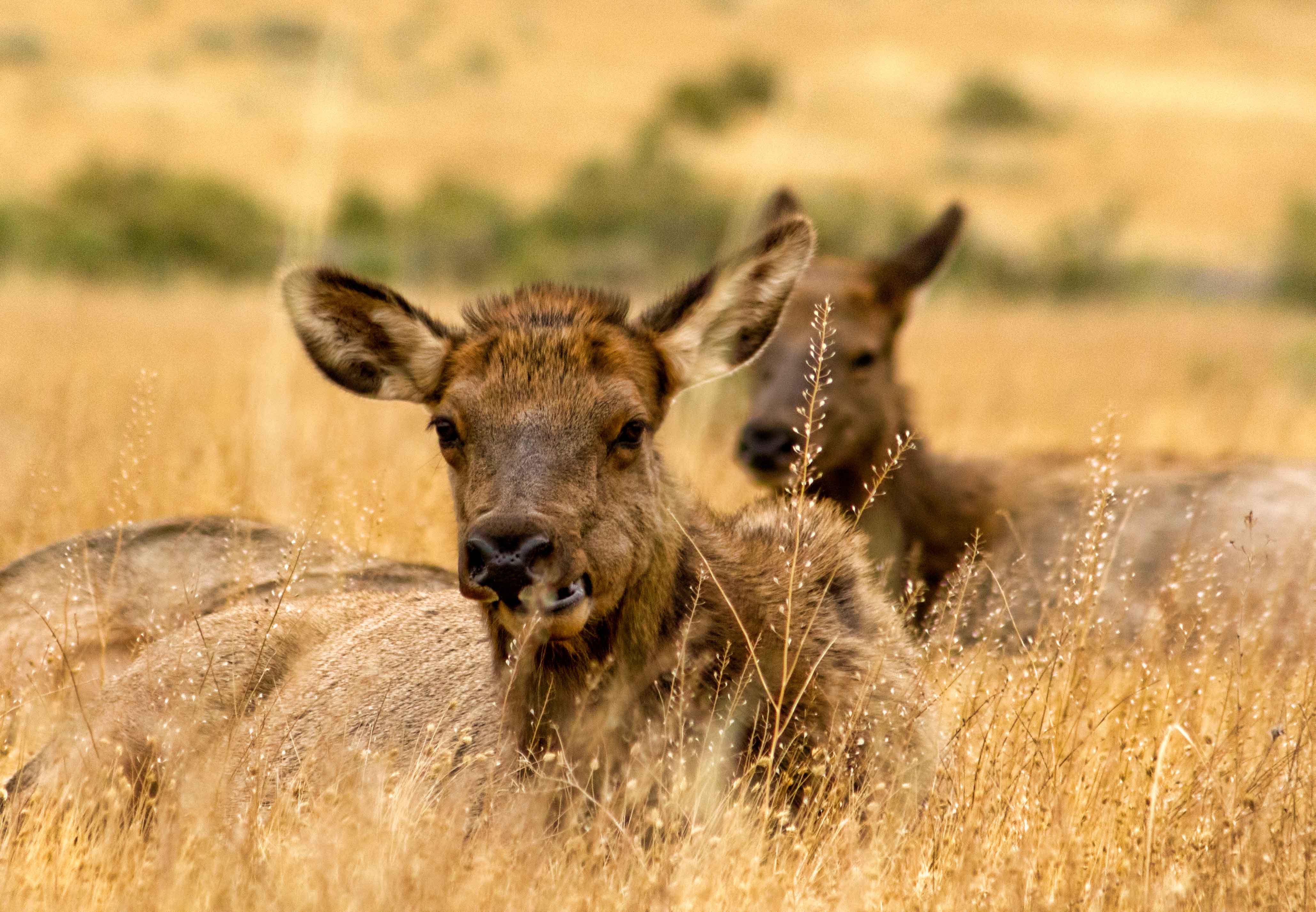 Jenny Golding is the founding editor of A Yellowstone Life and writes from her home at the north entrance to Yellowstone in Gardiner, Montana.
For more travel experiences to Beautiful Places on Earth™ available from Xanterra Travel Collection® and its affiliated properties, visit xanterra.com/explore.

Want to experience Yellowstone in-depth? See what makes Yellowstone National Park a great place to work for a season or longer!
---