What NOT to do in Yellowstone
Visiting Yellowstone National Park
For many people, Yellowstone is a once in a lifetime experience. While many people ask what to do in Yellowstone, we are flipping our answer to that question and instead providing advice on what NOT to do in Yellowstone. Here are seven tips for making the most of your visit.
1. Don't: Try to do it all in one day.
2.2 million acres. 310 miles of paved roads. 10,000+ hydrothermal features. 290 waterfalls. 131.7 miles of shoreline on Yellowstone Lake. Yellowstone is too big to visit in a day. Add in peak summer crowds and a bison or bear jam, and you'll end up spending most of your time in the car looking at someone else's bumper.
Do: Take your time.
Spend several days in the park, lingering at each area to truly experience Yellowstone's magic. Instead of catching an eruption of Old Faithful with hundreds of other people and then racing off to snap a photo at Artist Point, plan a few hours in each place. Walk the upper geyser basin and experience the otherworldly sights, smells, and sounds of the thermal features. Get a list of geyser predictions from the visitor center and see if you can catch a few other eruptions. When you do decide to move on, walk along the north rim of the Grand Canyon of the Yellowstone, feeling the wind in the lodgepole pines and marveling at all the colors in the canyon walls.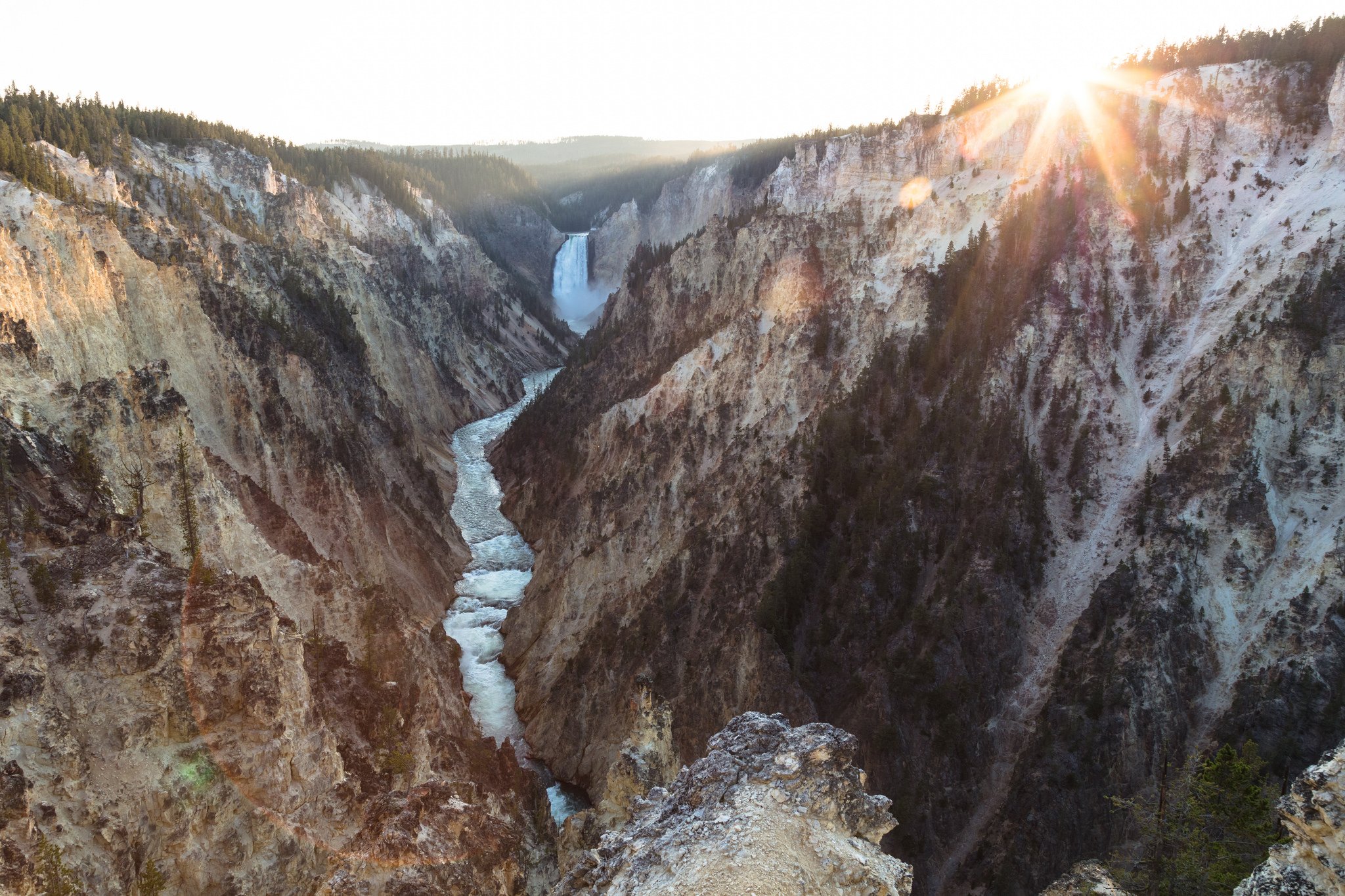 2. Don't: Take Selfies with Wildlife
It's impossible to be close enough to any wild animal in Yellowstone to take a selfie without disturbing the animal and seriously endangering yourself. Just. Don't. Do. It. Animals work very hard to survive the harsh seasonal conditions in the park; any impact from humans only makes their struggle more difficult.
Do: Keep your distance.
The park requires that visitors stay 100 yards—the length of a football field— away from bears, wolves, and nesting birds, and 25 yards from all other wildlife. Even if you are the legal distance from an animal, watch their behavior – if they change what they're doing as a result of your movements, you're too close. Some animals – like bull bison or elk during the rut – can still be quite dangerous and unpredictable even at 25 yards; consider giving them more space.
Want to know more about how you can stay safe and respectful while traveling in Yellowstone? Learn more about taking the #YellowstonePledge.
It's a personal promise you make to yourself and the park. "I pledge to protect Yellowstone National Park. I will act responsibly and safely, set a good example for others, and share my love of the park and all the things that make it special." Thanks for putting the Pledge into action!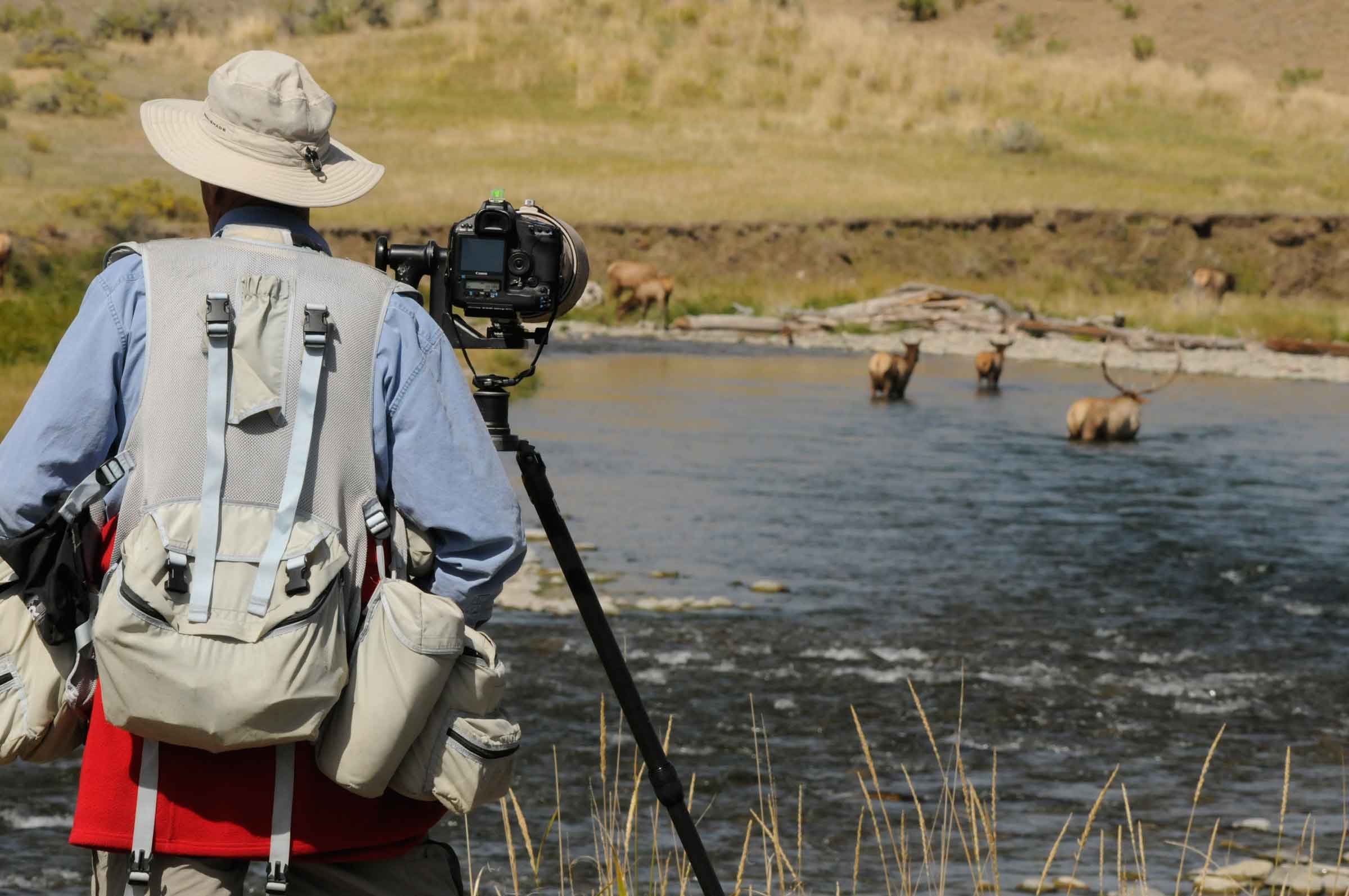 3. Don't: Take Natural Souvenirs
Remember the old adage "take only pictures, leave only footprints?" That guidance is especially true in Yellowstone, where millions visit each year. While it's tempting to pocket rocks, antlers, and flowers for souvenirs, removing items from the landscape can have a huge impact on the natural quality of the park.
Do: Enjoy Natural Objects Where They Are
Find an interesting rock? Or a field of wildflowers? Take photographs or make a quick sketch. Slowing down to "capture" a natural item that you find interesting or beautiful helps you make a more meaningful memory.
4. Don't: See it all from the windshield.
If you only tour Yellowstone from the roadside, you're not only sharing the park with other visitors, cars, and traffic, but also missing out on the true essence of the park.
Do: Go for a walk
Even a short jaunt on a boardwalk can open your senses and reveal a whole other side to Yellowstone. Or, find a nearby trail and set off into the backcountry. Soon you'll leave most visitors behind and become immersed in wildness. Because Yellowstone IS wild, be sure to carry water and layers for changes in the weather. It's also a good idea to hike with family or friends and take bear spray on any hikes off the boardwalk.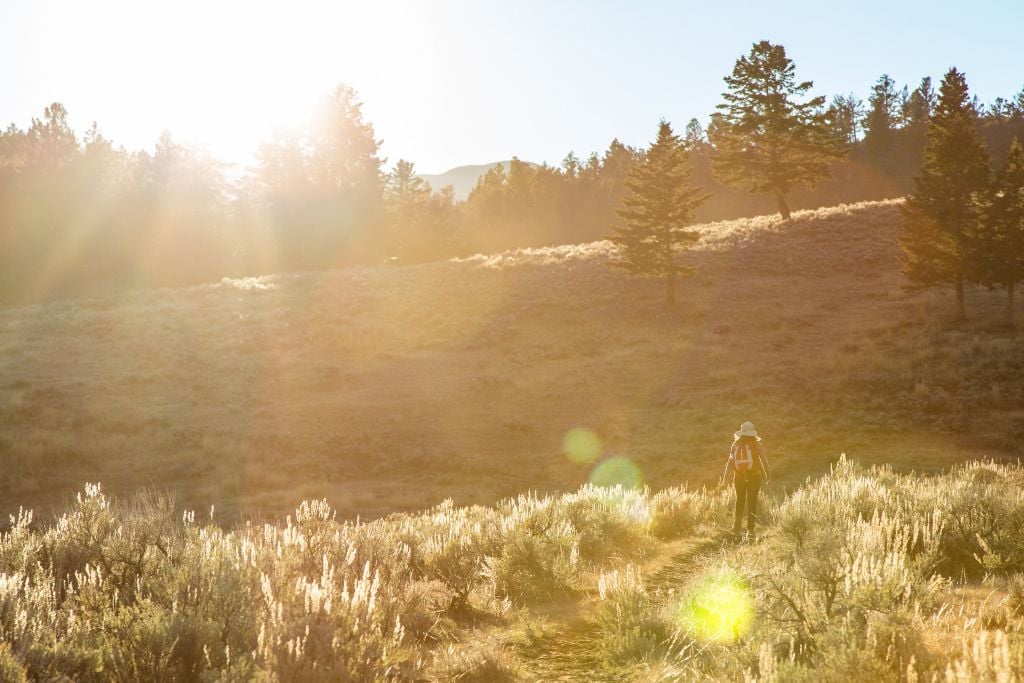 5. Don't: Ignore the signs
It takes nothing short of a miracle to shepherd more than 4 million visitors through the park in the summer and make sure that folks don't fall in a hot spring or get charged by a wild animal. Park rules, boardwalks, and signs are designed to allow visitors to enjoy the beauty of Yellowstone safely while protecting the park. It's not an easy task.
Do: Your Part
You can help set the example for park stewardship. It's impossible for park rangers to be everywhere; it's up to visitors to follow the rules and keep themselves safe. Know the park rules and regulations, and follow them. You can also take the Yellowstone Pledge.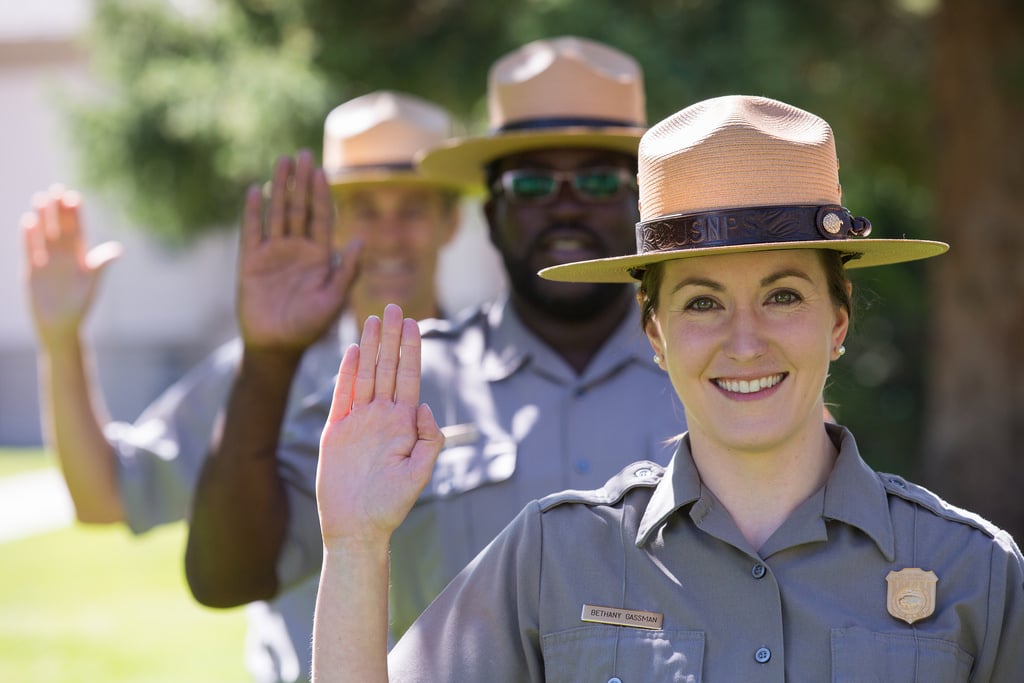 6. Don't: Gather in large groups in close proximity with unfamiliar people
Do: Maintain at least 6 feet between yourself and others
Guests will be advised to practice physical distancing by standing at least six feet away from other groups of people not traveling with them while standing in lines, using elevators or moving around the property. Any area where guests or employees queue will be clearly marked for appropriate physical distancing. This includes check-in, check-out, elevator lobbies, and dining outlets.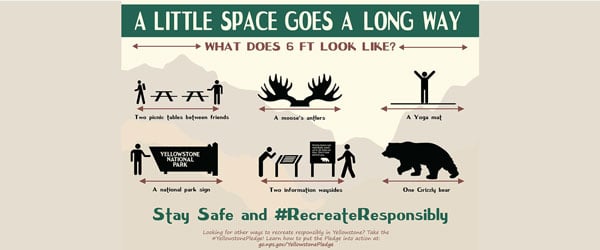 7. Don't: Enter hotels, gift shops, and restaurants without face coverings
Do: Bring with you and wear a comfortable face covering or bandana
As part of our commitment to provide a safe environment for our employees and customers, we have made the decision to require all visitors to wear face coverings while in the indoor public areas of our facilities and in outdoor areas where proper distancing is not possible. Click here for more information on Health and Safety.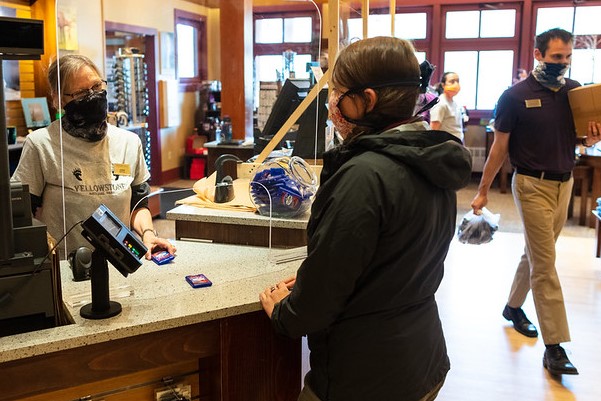 ---
Visiting Yellowstone National Park for the first time? Check out this infographic of Park Do's and Don'ts to help you make the most of your visit!


Jenny Golding is the founding editor of A Yellowstone Life and writes from her home at the north entrance to Yellowstone in Gardiner, Montana.
For more travel experiences to Beautiful Places on Earth™ available from Xanterra Travel Collection and its affiliated properties, visit xanterra.com/explore.

Want to experience Yellowstone in-depth? See what makes Yellowstone National Park a great place to work for a season or longer!
---