Helping To Protect The Rivers That Run Through Yellowstone
Rivers in Yellowstone
Have you ever dreamed of casting a fly on one of Yellowstone's world class streams or lakes? The experience of wading in the cold water, alone with the river, the fish, and the surrounding wilderness, is an experience people travel from all over the world to enjoy. Can you picture the Madison River, or the Firehole, without billowing insect hatches, or native Yellowstone cutthroat trout? These pristine waters—and the native organisms that live in them—are in danger from aquatic invasive species. Yellowstone is working to protect the park's waters, and you can help.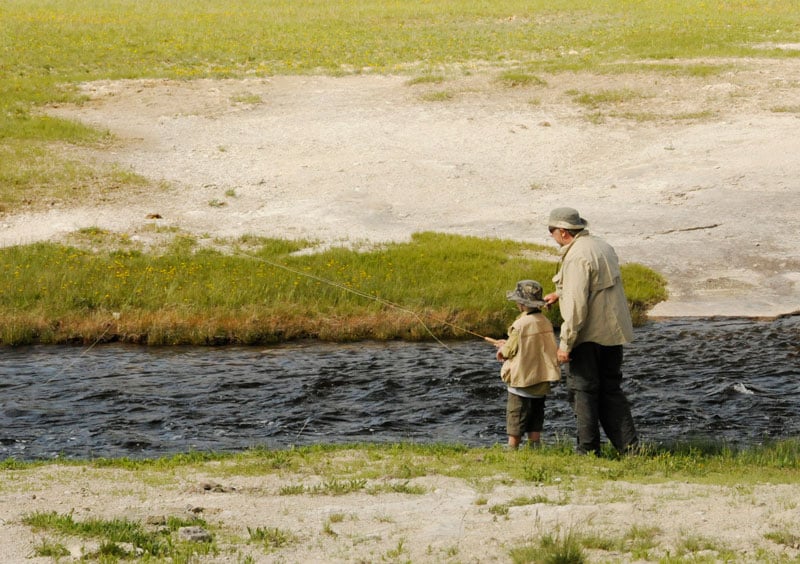 The Greater Yellowstone watershed is a critical hydrological system. Twenty-seven thousand miles of streams and 278,000 surface acres of lakes start in Yellowstone and feed numerous important headwaters—the Madison, Jefferson, Gallatin, Yellowstone, Bighorn, Wind, and Teton rivers, forming one of the largest concentration of blue ribbon trout streams in the world. These waters in turn flow into the Missouri, Snake, and Green Rivers, providing sustenance and recreation to millions of people nationwide.
Aquatic invasive species (AIS) have been found in states surrounding Yellowstone, and park officials are working hard to keep them from spreading into Yellowstone's fragile ecosystem. Introduced into waters outside their historic range, AIS are aquatic animals, plants, and other organisms which can survive in a wide range of conditions and compete aggressively for resources. Without their native predators, species such as zebra and quagga mussels, New Zealand mudsnails, curly-leaf pondweed and Eurasian watermilfoil can quickly become established and outcompete native species, wreaking havoc on ecosystems, recreation, and industry. They not only threaten native fish like Yellowstone cutthroat trout (found nowhere else on earth), but also jeopardize the opportunity for visitors to fish, as well as the the economies of gateway communities who depend on those anglers. Each year, about 40,000 visitors travel from around the world to fish in Yellowstone.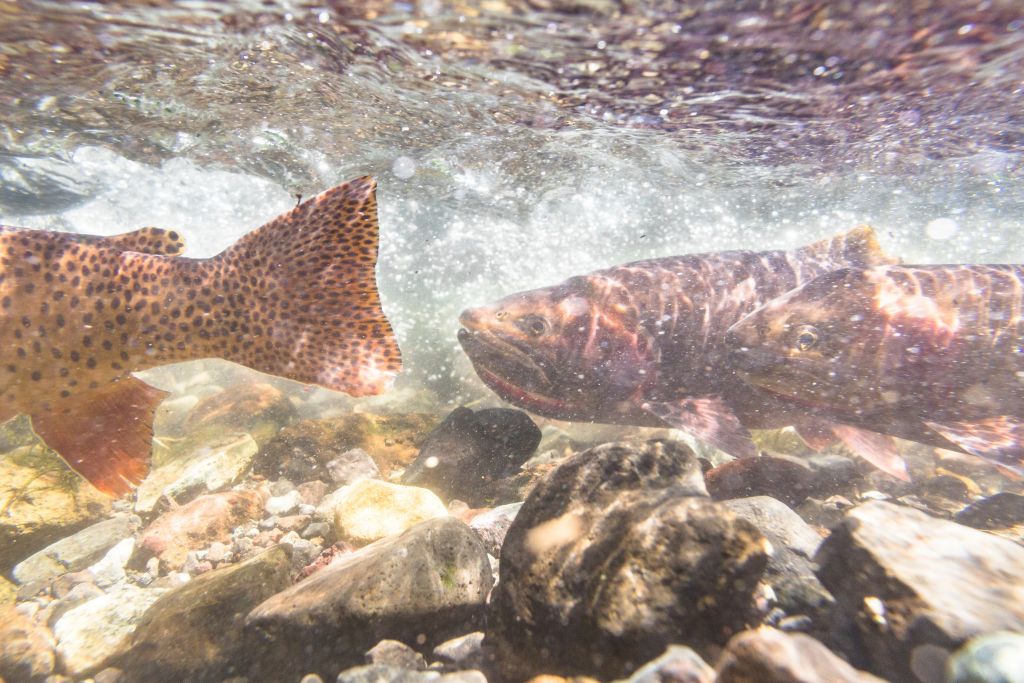 AIS are introduced by hitchhiking on boats, waders, and other equipment that have come into contact with contaminated water or sediment. Once established, these organisms can be nearly impossible to eradicate, which is why prevention is key. Here's how you can help!
Make sure to get a permit and a free boat inspection at Bridge Bay or Grant Village, and drain, clean, and dry any equipment (waders, nets, boats, float tubes, etc) that has come into contact with a waterbody. Additionally, you can avoid felt-soled boots and waders; the park recently instituted a ban on felt soles which are difficult to dry completely and can harbor thousands of microscopic invasive species.
Yellowstone National Park Lodges has partnered with Simms Fishing and Yellowstone Forever to provide non-felt soled boots and waders to the park's fisheries staff, as well as to the public for rent. Now, anglers can rent wading equipment without having to purchase a new set, convenient especially for folks traveling from a distance who may not have known about the ban. A portion of the rental fees are donated to the park's fisheries program.
"It's a good example of private and public industries working together for the greater good," says Trey Matheu, former Executive Director of Operations for YNP Lodges. "The fisheries department in the park is doing a phenomenal job of reclaiming native habitats and ensuring that Yellowstone cutthroat trout will continue on for generations. The opportunity for us to be part of that is exciting."
Boot and wader rentals are available at the Canyon Outfitters in Canyon Village through October 14. Various sizes are available for men and women, available on a first-come, first-serve basis. The store is open from 8 am til 9 pm. For more info, stop by the Canyon Lodge Outfitter Store or call 307-242-3936.
For further reading:
https://www.nps.gov/articles/protecting-the-greater-yellowstone-ecosystem-from-aquatic-invasive-species.htmh
Jenny Golding is the founding editor of A Yellowstone Life and writes from her home at the north entrance to Yellowstone, in Gardiner, Montana.
For more travel experiences to Beautiful Places on Earth™ available from Xanterra Travel Collection® and its affiliated properties, visit xanterra.com/explore.

Want to experience Yellowstone in depth? See what makes Yellowstone National Park a great place to work for a season or longer!
---