Yellowstone After Dark: Good Times, Dark Skies
Yellowstone After Dark
Visitors to Yellowstone typically fall into an early-to-bed, early-to-rise routine, the better to mimic the rhythms of the wildlife they've come to see.
But that doesn't mean there's no life after dark in America's first national park.
After all, you need only stroll outside after the sun sets and look up, to behold a visual symphony of dazzling starlight.
But after a day chockablock with activities ranging from geyser gazing to wildlife watching, it's pleasant to convene at one of the park's iconic lodgings, sit back and swap stories concerning the day's doings.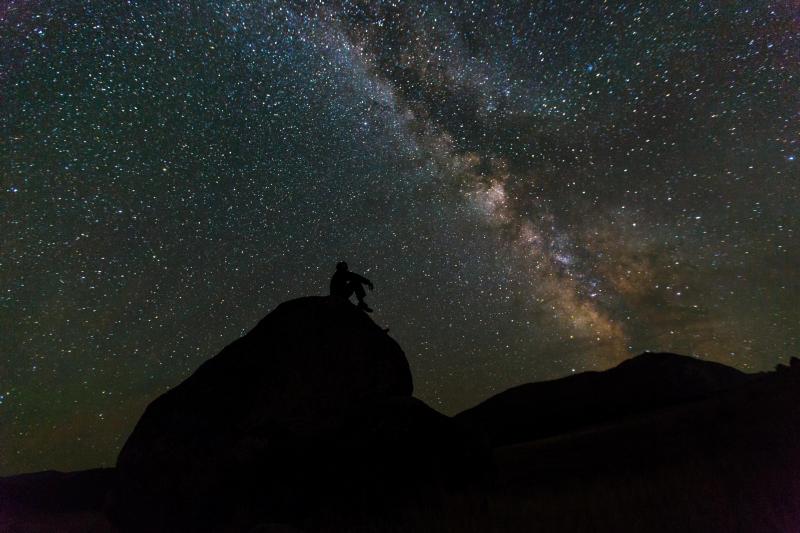 Music and Entertainment
Here are some choice in-park spots to relax and listen to live entertainment:
The decor is classic and so is the music at Lake Yellowstone Hotel (open mid-May to early October). From mid-June to early August, the Lake Hotel Quartet performs Thursday through Sunday in the hotel's lovely sunroom. Views of Yellowstone Lake are unsurpassed. On other evenings, a pianist performs. The hotel's Sun Room bar and lobby makes for an elegant spot in which to linger over after-dinner libations that include small-batch whiskeys and local liqueurs. (Willie's Huckleberry Sweet Cream, anyone?)
A Yellowstone must-see is the venerable Old Faithful Inn (open early May to early October). Early evening is a grand time to visit, when strains of live music embrace the soaring, rustic lobby.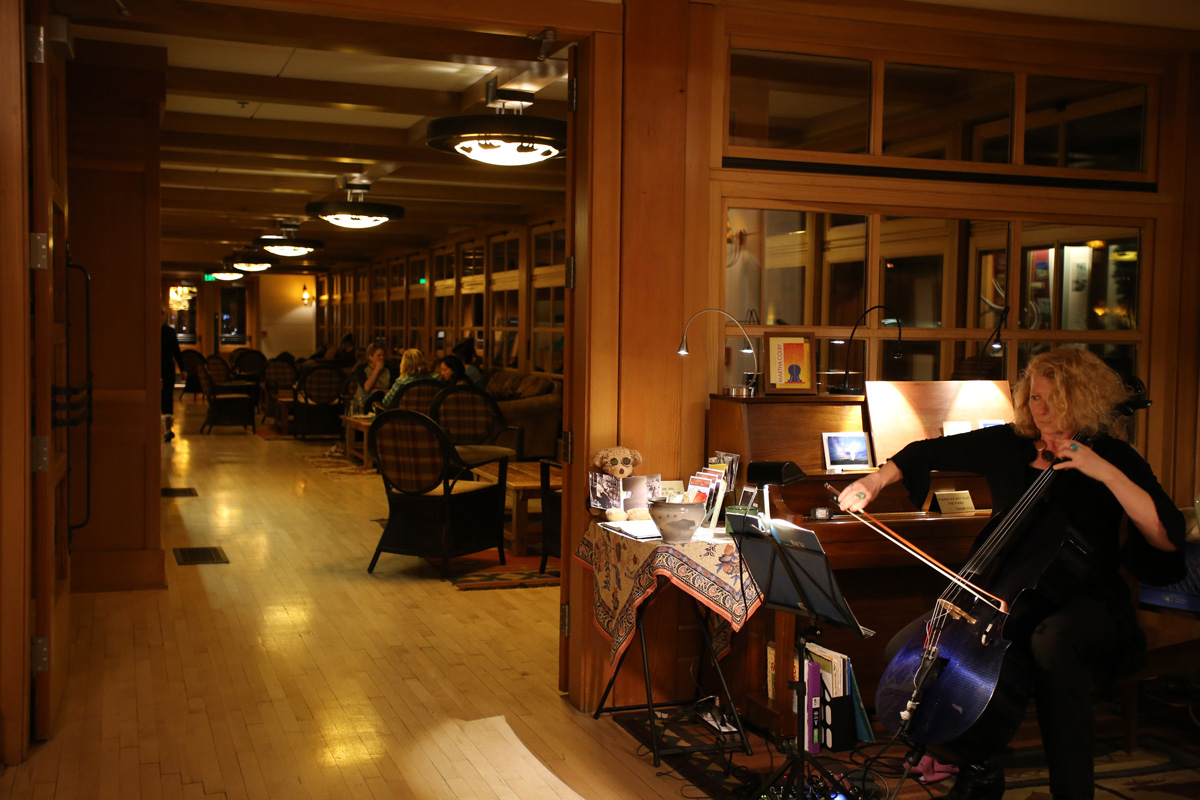 Peak season also brings live music to Mammoth Hot Springs Hotel, which opened in its present incarnation in 1937 (and whose lobby has just undergone an extensive renovation). Try to time a visit for early evening Sunday through Thursday, when pianist Randy Ingersoll entertains.
Other late spring to late summer options for evening fun include al fresco dining at the Roosevelt Old West Dinner Cookout, with entertainment courtesy of a singing cowboy. Arrive by horseback (one- and two-hour rides are available) or covered wagon over sagebrush flats to get into the Western spirit.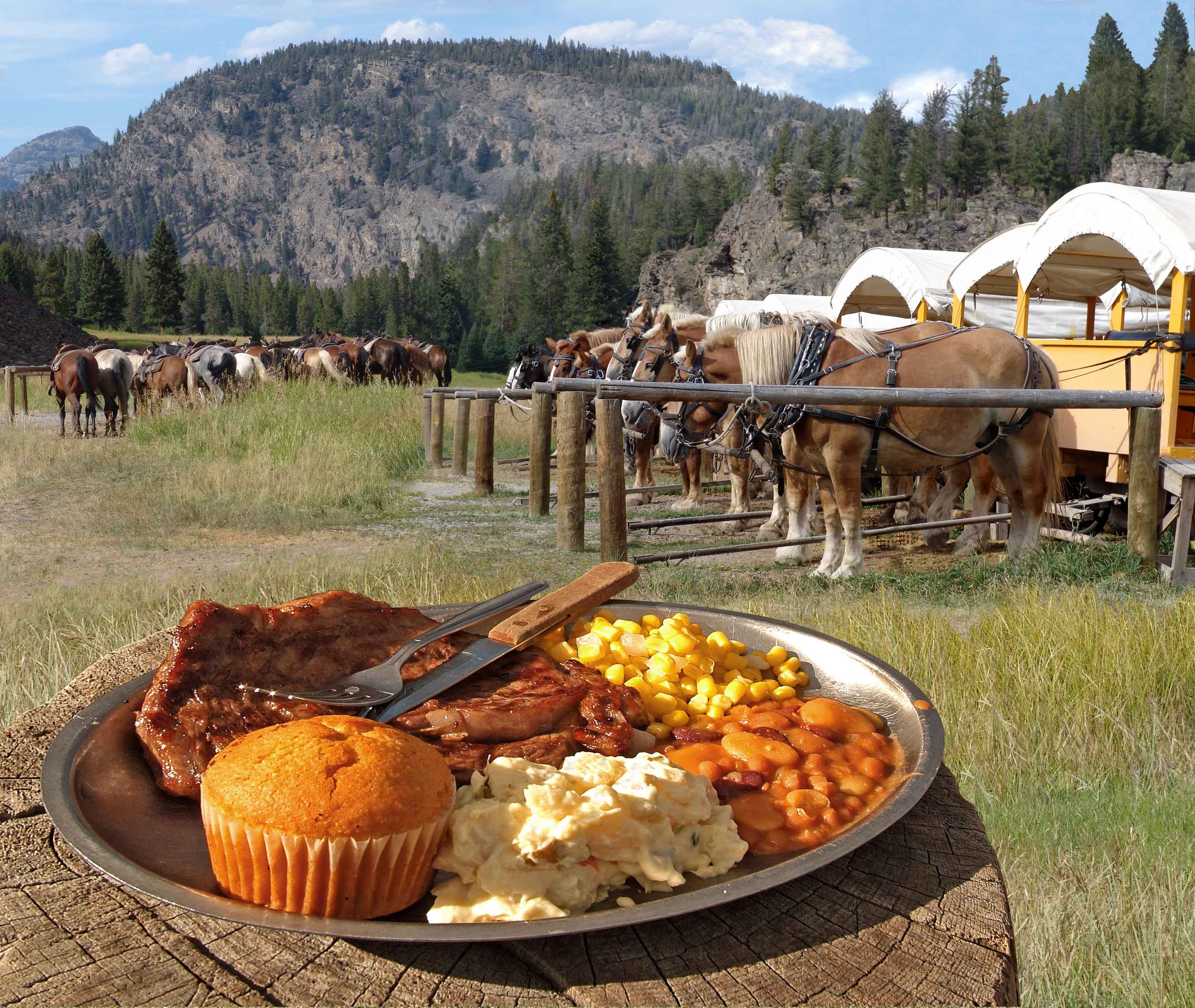 Wildlife and Star Gazing
Guided four-hour evening wildlife tours, Evening Wildlife Encounters, depart daily via historic Yellow Buses from Mammoth (late May to early September) and Canyon (late May to late September). Guides will point out evening wildlife. Also keep an eye out for evening National Park Service ranger-led programs that convene in various venues throughout the park.
If you're a careful planner — or just plain lucky — your trip might coincide with an evening Stars Over Yellowstone event presented by the Museum of the Rockies and featuring talks by top astronomers at the Madison Amphitheater. (They're usually held several times a summer.)
A cold-weather option: the nightly Steam, Stars and Winter Soundscapes adventure via an iconic snowcoach (mid-December through early March). Listen to geysers, witness the brilliant night sky, and maybe even catch sight of an icicle-covered bison during the two-hour trip.
But no matter how you spend your evenings in Yellowstone, don't miss venturing out to gaze at the star-studded night sky. It's a dazzling display of constellations, planets, and nebulae invisible to many because of urban light pollution. Among favorite viewing spots:
Upper Geyser Basin near Old Faithful Visitor Education Center
Mammoth Hot Spring on the upper boardwalk terraces
Or treat yourself to a full-moon walk around the geyser basins or even moonless stargazing, when it's possible to see your starlight shadow once your eyes are accustomed to the dark.
Washington, DC-based freelance writer Jayne Clark has been a travel reporter at USA TODAY and several other daily newspapers.
For more travel experiences to Beautiful Places on Earth™ available from Xanterra Travel Collection® and its affiliated properties, visit xanterra.com/explore.

Want to experience Yellowstone in depth? See what makes Yellowstone National Park a great place to work for a season or longer!
---