Yellowstone Holiday Gift Guide
Yellowstone National Park is truly a national treasure. A wonderland of spectacular landscapes, diverse wildlife, and other-worldly geological features, this beloved park has captured the hearts and minds of people from across the country and around the world for decades. But also, it's the kind of place that makes a lasting impression and stays with you forever. Whether you're planning an upcoming trip or remembering your last one. Whether you're a Yellowstone enthusiast or a first-time adventurer. Whether you've never been to Yellowstone or you come every year, here are some gift ideas to capture the hearts and minds of all the loved ones on your list.
Shop the Gift Guide online now!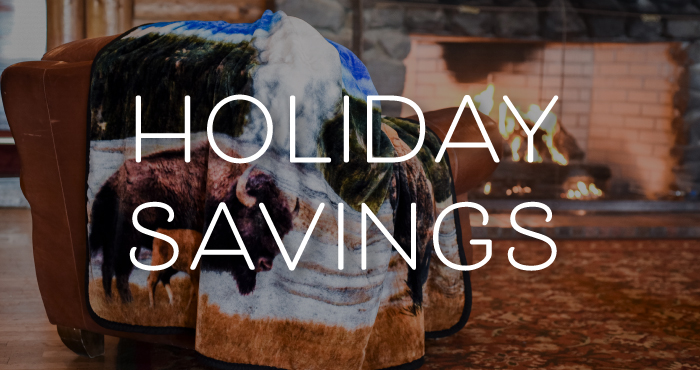 Who doesn't like a good deal?  Take advantage of great savings while checking off gifts for your list. Get a Yellowstone Mug for only $9.99 or get 2 for $14.99. Stock up on great shirts like this Awestruck Bison T-Shirt for only $13.99 or get 2 for $20 when you mix and match the navy and green styles.  For the person who loves a cuddly plush animal, stock up on these Hug 'Ems plush for only $11.99 or 3 for $25.   Don't miss out on this great Bison Family Fleece Throw or Sherpa Backed Yellowstone Throw that makes a perfect gift for anyone who loves Yellowstone and are only $29.99 with any purchase of $50 or more!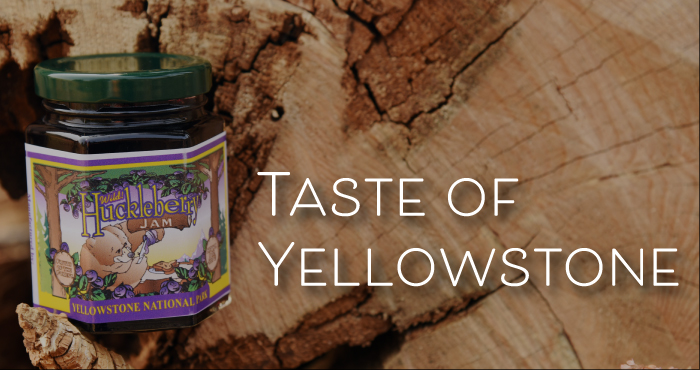 Huckleberries are plump and sweet and tart. They resist cultivation and must be handpicked in the wild, and visitors to Yellowstone National Park eat them up. This year pick some favorite huckleberry treats for everyone on your list.  Give them a tasty stocking stuffer like Chocolate Covered Huckleberries or Huckleberry Jelly Beans that are made in Montana and full of flavor. Looking for a savory snack? Try this perfect combo of bison summer sausage and jalapeño cheese with this Wild Encounters Sausage and Cheese pack.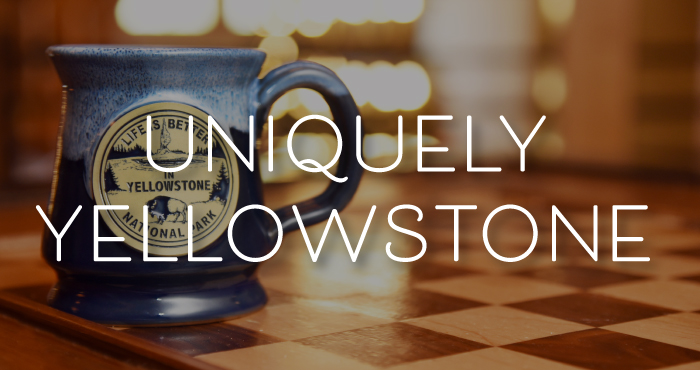 Yellowstone is full of unique discoveries and so are the gifts! We all know that life is better in Yellowstone, but if you can't have it all the time, you can at least have a unique handmade pottery Life is Better in Yellowstone mug from Deneen pottery.  Cocktail hour calling? If you have a drink lover on your list, then look no further than this Yellowstone Copper Mug made with 100% copper and boasting a symbol of the iconic bison.  Pair it with a set of Bison Whiskey Stones, the perfect memento to keep ice perfectly cold.  Get ready for the new year with a Tom Murphy 2022 Wall Calendar featuring photographs from the award-winning photographer. For the adventurer on your list, this Yellowstone ENO Hammock will keep them relaxed on their next outing near or far.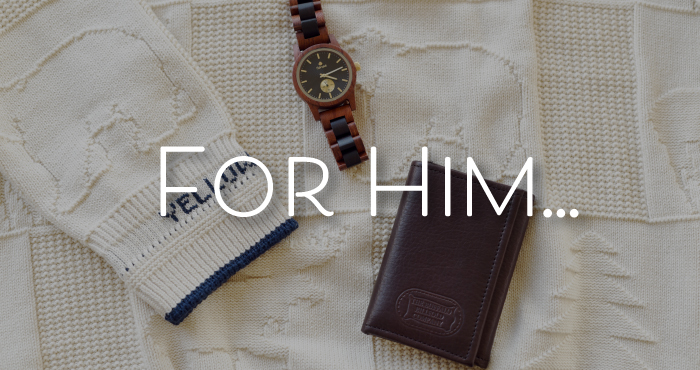 Dress for Yellowstone success with this custom Yellowstone Sweater from Binghamton Knitting Company, made in the USA with 100% cotton. Help him keep everything in one place with this Buffalo Bifold Wallet handmade in the USA with full-grain buffalo leather.  If you are looking for a pocket-sized gift, look no further than a Yellowstone Buffalo Zippo Lighter featuring high chrome polish and vibrate artwork.  For the guy who loves some color in his wardrobe, a pair of Buffalo Dot Socks might be just what he was looking for!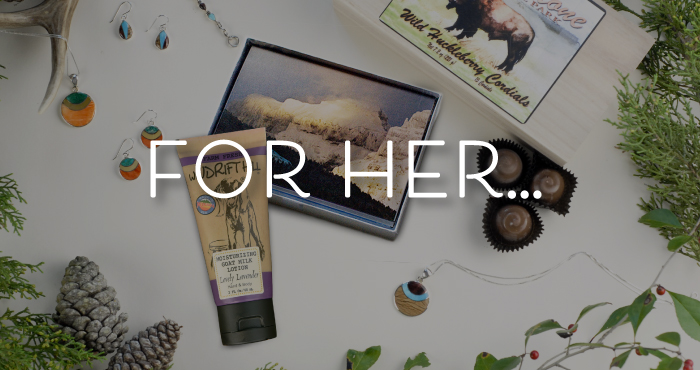 Protect her skin from days spent enjoying the great outdoors with our moisturizing soaps and lotions from Yellowstone. Don't forget to pair it with a 4 pack of Bear Soaps! 
Make her spirits bright with a pair of BG Mudd earrings.  The Grand Prismatic line is inspired by the stunning prismatic colors of Yellowstone's famous hot spring and is made of natural blue-green chrysocolla and red-orange spiney oyster by Native American artists.  Maybe she needs some accessories?  These Pink Moose Socks and this super-soft  Preserve and Protect Bandana add the perfect touch of Yellowstone to her style. Keep her organized when she is on the go with this 10 pocket Sherpani Wristlet made from 100% recycled polyester.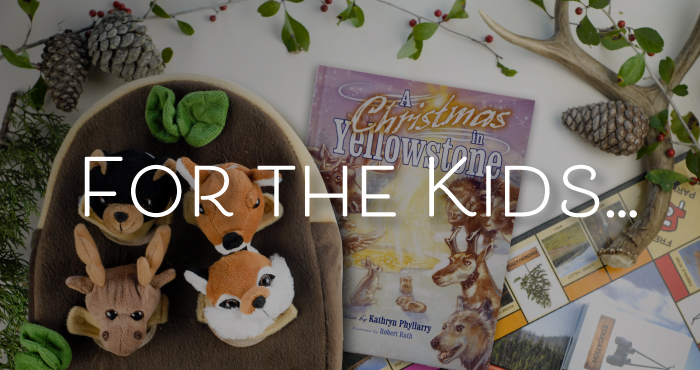 Now this is one wild animal you're allowed to get close to: a soft and snuggly Plush Bear is perfect for taking on a child's next adventure or cuddling up for storytime with a book from Yellowstone.  The Yellowstone ribbon makes a sweet keepsake and is on sale for only $19.99!  Kids can learn about wildlife and animal scat with Who Pooped in the Park? an illustrated children's book that follows one family's adventures through Yellowstone- watch where you step! Or gather around and get in the holiday spirit with Christmas in Yellowstone, a heartwarming holiday message featuring Yellowstone wildlife.  Are the kids feeling creative? With these Building Blocks they can create their very own iconic wildlife to keep for their very own. For the child who loves to stay busy this cube puzzle is the perfect way to spend their time.  Don't forget to deck them out in their favorite Yellowstone Youth Apparel this year so they can proudly wear memories from their favorite trip!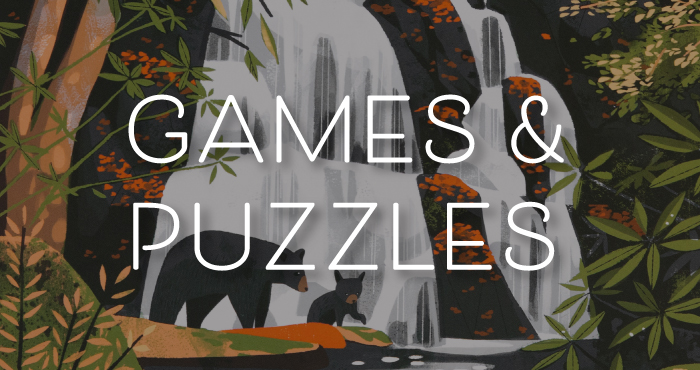 Do you know someone that loves a good game or two?  Well who needs Park Place and Boardwalk when you can have Yellowstone and the Grand Canyon? With National Park Monopoly, you can tour, hike, and learn your way around the board, accumulating iconic national park landmarks as you go.  For the puzzler in your life, don't let them miss out on this Mammals of Yellowstone Puzzle that has over 1000 pieces and features the mammals of Yellowstone!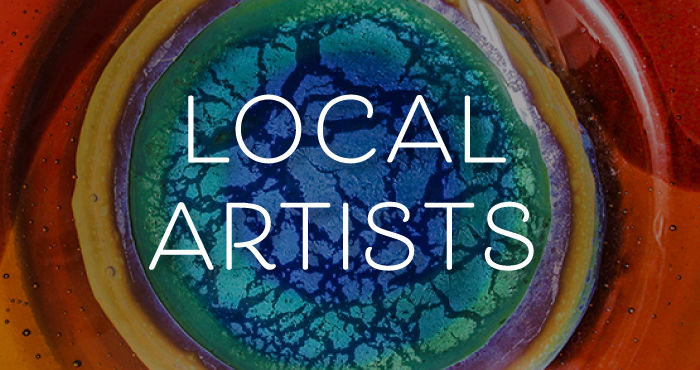 Shop local Yellowstone this season with gifts from local area artists.  Tom Murphy is an award-winning photographer that has been featured in publications like National Geographic and the New York Times Magazine. You can experience the beauty of Yellowstone every month with this 2022 Calendar featuring his breathtaking photos or see winter through his lens with this photography book,  The Spirit of Winter.
If you are looking to brighten up your space, then artwork by DG House is a perfect choice. She is a contemporary Native American artist living in Bozeman, MT and is a guest artist at both Yellowstone and Grand Teton National parks. Her artwork can be found in museums and collections across the globe. Choose a vibrant print like this Mapgie Print to liven up your walls.
The beauty of Yellowstone is enough to inspire any great artist and there is no exception when it comes to the art of Kathy Burk.  Each piece of kiln-fired glass goes through a unique process and reaction that creates one-of-a-kind glassware like this Heart Spring Bowl.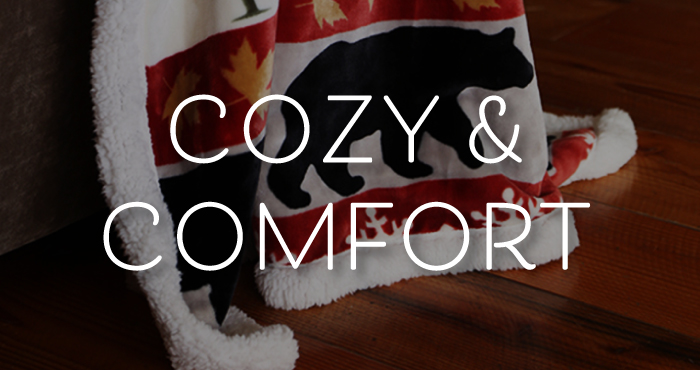 Keep everyone on your list cozy and filled with comfort this winter. There is no better way to start off a cold morning than with a good cup of coffee, like this organic  Yellowstone Blend Coffee from Blind Dog Coffee Roasters.   Know someone that loves to cuddle?  Get them cozy with a blanket like this Tall Pines Blanket that measures 54″ x 68″ inches and is lined with a super-soft shearling to keep you warm on the coldest of days. Keep your adventurous friends warm with these cozy hats that are perfect for the cooler days ahead!
Now you and your loved ones are all set for the grand adventure to come or the one you already had. Keep Yellowstone with you forever, until the next time!
Shop the Gift Guide online now!
---