Yellowstone Holiday Gift Guide
Yellowstone National Park is truly a national treasure. A wonderland of spectacular landscapes, diverse wildlife, and other-worldly geological features, this beloved park has captured the hearts and minds of people from across the country and around the world for decades. But also, it's the kind of place that makes a lasting impression and stays with you forever. Whether you're planning an upcoming trip or remembering your last one. Whether you're a Yellowstone enthusiast or a first-time adventurer. Whether you've never been to Yellowstone or you come every year, here are some gift ideas to capture the hearts and minds of all the loved ones on your list.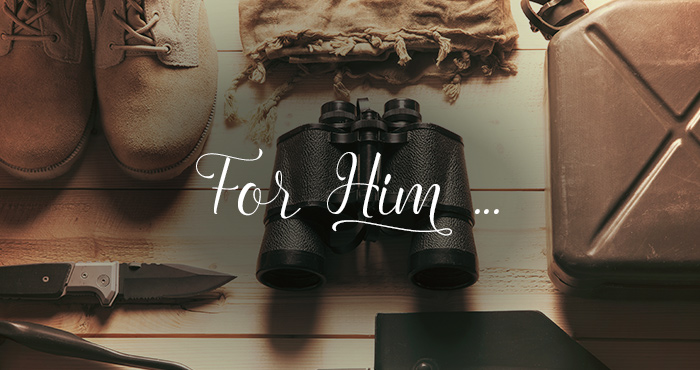 Help Dad keep everything in one place with this American Deerskin Wallet made from certified wild USA leather through eco-friendly processing. For his days in the wild, this utility Sport Knife will come in handy, featuring two stainless steel blades, scissors, small screwdriver, bottle opener, can opener, and corkscrew. A super cozy Yellowstone hoody is a stylish, useful layer that will keep him warm during the park's notorious temperature swings. And for the guy who loves a good snack, this Hunter's Reserve Camouflage cooler park pack, filled with water crackers, venison and bison spicy meat sticks, teriyaki and wild boar jerky sticks, venison, bison, and elk hickory smoked summer sausage, sharp cheddar, smoked cheddar, and jalapeno pepper cheeses, is sure to fuel a day of outdoor adventures. History buffs will love the newly released volume 2 of Philip F. Anschutz's Out Where the West Begins, the extraordinary telling of the bold innovators and entrepreneurs who stitched America together, raised cities, and entertained the world, laying the groundwork for what is now known as the American West. Purchase both volume 1 & 2 and receive a 20% discount!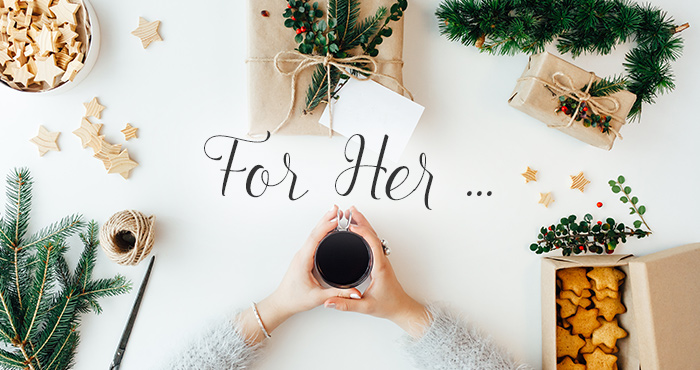 Protect her skin from days spent enjoying the great outdoors with our Yellowstone Signature Collection Made in the USA lotion set with bear soaps. Or how about a lovely
Bear Paw Jewellery Set for the mama bear in your life? Treat her to a Yellowstone breakfast in bed, thanks to this delicious Huckleberry Breakfast Box, which includes all things huckleberry, Yellowstone's favorite fruit: huckleberry pancake mix, huckleberry coffee, huck syrup, and yummy huckleberry jam (locally made in Montana, of course.) Not her cup of tea? How about a tin of 20 bags locally made Wild Huckleberry Tea from Huckleberry Haven? Pair premium leaf Ceylon flavored with wild mountain huckleberry with this perfectly sized "Outdoors More, Worry Less, Yellowstone" mug – just what she needs on a cold day. This Cutting Board Hosting Set with beautiful Acacia wood cutting board, stainless steel knife, and a fine selection of Hunter's Reserve Gourmet Food – hickory smoked summer sausage, jalapeno pepper and sharp cheddar cheese, and stone ground and sweet 'n hot mustards – is perfect for those spontaneous drop-ins with friends or a night in watching old movies. Or surprise her with a real gem of a gift. The Grand Prismatic Necklace, made of natural blue-green chrysocolla and red-orange spiney oyster by Native American artists, is inspired by the stunning prismatic colors of Yellowstone's famous hot spring designed to evoke the culture of the Southwest. And make her spirits bright.
For Kids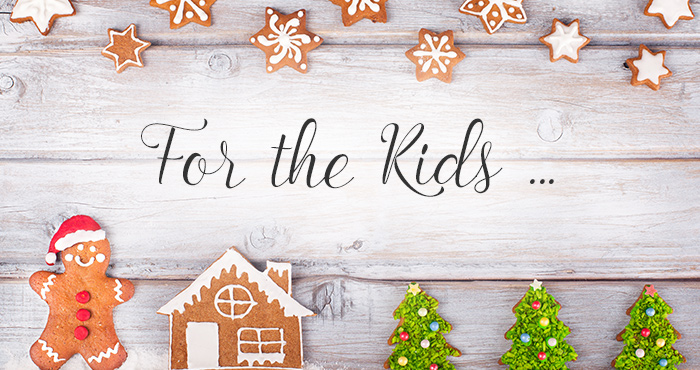 Who needs Park Place and Boardwalk when you can have Old Faithful Geyser and Old Faithful Inn? With Yellowstone Monopoly, you can tour, hike, and learn your way around the board, accumulating iconic Yellowstone landmarks as you go. Not your ordinary souvenir shirts, these Baby Animals or Old Faithful glow in the dark t-shirts will light up imaginations long before or after your Yellowstone vacation. Now this is one wild animal you're allowed to get close to: the soft and snuggly Plush Bison, Yellowstone's signature wildlife. Young ones will get a kick out of the fact that this Bison Head Ornament is made from real bison poop! It's molded with real bison dung paper pulp, hand-decorated with two authentic "jingle-berries" and decorated with yarn made from real American bison hair. Talk about a green holiday! Maybe you've taken the Geyser Gazers outing or the Evening Wildlife Encounters tour aboard one of Yellowstone's 1930s-era Historic Yellow Bus, or perhaps you're planning to. Either way, the 1936 White Model 706 Tour Bus Model will keep your little adventurer entertained for hours. The famous fourteen-passenger bus was developed specifically for sightseeing in the U.S. National Park System and returned to the park in 2007.
Deck Your Halls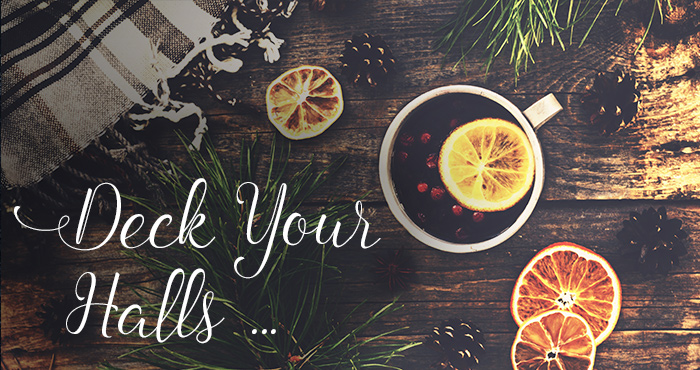 Remember Yellowstone every day, or count down the days until your next adventure, with the 2018 Yellowstone Calendar featuring stunning images of celebrated Yellowstone hotspots. Add a special Yellowstone memory to the tree this year, with this Pewter Grizzly Ornament.
The details of this Old Hickory Furniture Old Faithful Inn Print and Frame would be a rich addition to any room. The lovely, rustic bark edge and wooden inner frame complement the image of the famed historic building. If you've already visited Yellowstone, you've probably noticed the gorgeous rustic furniture, like this Old Hickory Bench. Now you can have a piece of American history from a company that has played a major role in furnishings used throughout State and National Park Lodges. Made from the remarkable hickory sapling and other natural and sustainable resources, this pinecone fabric and rustic nailhead trim bench can be used bedside, fireside, or as a vanity table, and would add great character to any room. Cozy up with this 100% cotton Binghamton Knitting Company Yellowstone Wilderness Throw, made in the USA.
Plan Your Trip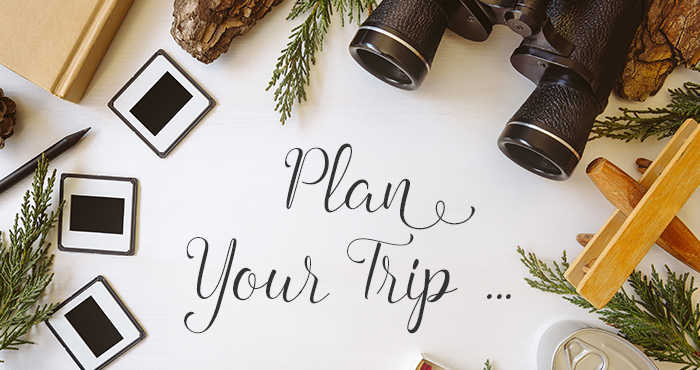 Planning the ultimate Yellowstone adventure will require the Yellowstone Ultimate Adventure Planner and its many resources. Imagine the vacation you can create with the Official Yellowstone Guide, DVD, day hike trail map, a field guide to Yellowstone's geothermal features, official park map, mammal and bird guide, coupons for select gifts and activities, and more. How about a breathtaking journey to Yellowstone from the comfort of your living room? The Yellowstone Scenic National Parks Blu-ray DVD captures your imagination, the park's fascinating history, its incredible natural wonders, sweeping beauty, and all of the extraordinary adventures you can have here, like llama trekking, wolf-watching, and geyser gazing. Yellowstone's Official Guide is an essential resource for any visitor. Find information to help you plan every part of your trip, from reservations to road maps, and everything in between, including history, natural features, wildlife, and safety.
Now you and your loved ones are all set for the grand adventure to come or the one you already had. Keep Yellowstone with you forever, until the next time!
---