The Symphony of Yellowstone: Q&A with Musician Martha Colby
Martha Colby
When we think about a visit to Yellowstone National Park, we often think about the sights: the awe-inspiring geysers, breathtaking scenery, and fascinating glimpses of wildlife. But what about the sounds of Yellowstone? And we're not just talking about birdsong and babbling brooks–you can also check out some incredible musical talent in the park.
Yellowstone Hot Spot sat down with Martha Colby, a cellist, pianist, and vocalist who frequently performs in the park. We chatted to Martha about her history with Yellowstone, her favorite things about the park, and how you can check out one of her performances for yourself.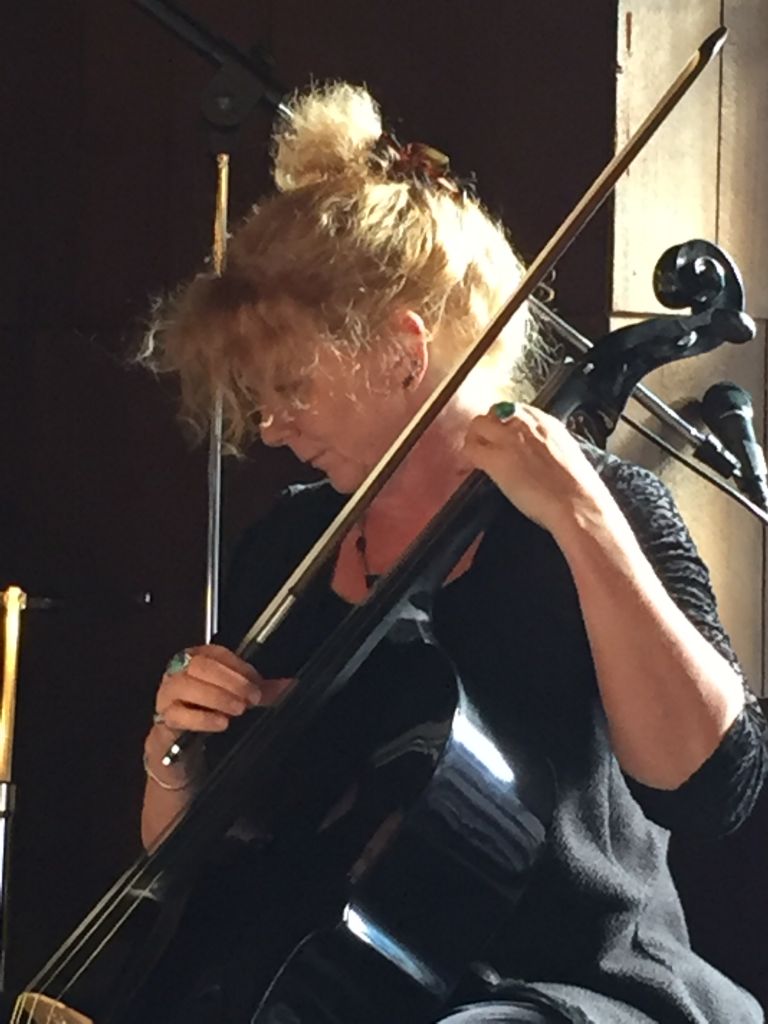 Yellowstone Hot Spot: How did you get started performing at Yellowstone?
Martha Colby: My start at Yellowstone was thanks to a five-minute conversation with Lake String Quartet violist, Leanne Darling. We were both living in NYC and I called her up to see if she could play a show with me. She answered "No, but I'm so glad you called because we need a cellist for our string quartet in Yellowstone National Park." It was a no-brainer instant, emphatic, "YES!" answer from me.  I had driven through the park once before, fell in love with it and always wanted to go back, but my schedule as a freelance musician in New York City prohibited me from being able to do anything like that. I was thrilled!
My season with the Lake Quartet was very short – only four weeks, so I started stretching my seasons by working other jobs for Xanterra. I was in the park when the pianist at the Old Faithful Inn, George Sanborn, was forced to leave due to medical issues, and I was able to take over for him.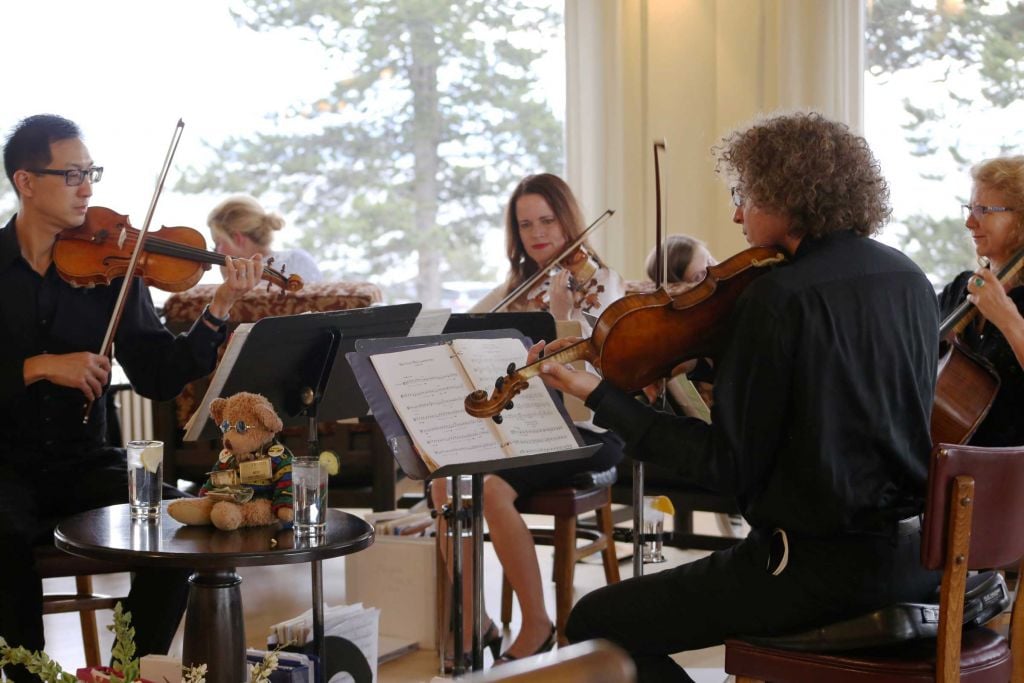 YHS: What do you love about performing at Yellowstone?
MC: I have always been a mutt of sorts when it comes to musical taste.  Every member of my family is a music enthusiast of a different genre of music, and I loved them all! From my brother's prog rock, my sister's folk rock, my mom's classical music (my cello study expanded my classical interest a great deal) and my dad's love of jazz and Dixieland, I grew to love many kinds of music and loved to play them all. It's a perfect fit with the ever-changing audience here. I get to play a huge variety of music and am constantly challenged by requests (for) other songs I may or may not be familiar with. I try to learn all requests if I don't know them, and it is within my grasp and the scope of playing solo. Some requests may be filled in about 10 years or so (like Bach's Goldberg Variations) but most I can pull off a little faster.
YHS: Does the park inspire your music, and if so, how?
MC: The park inspires my life! Being connected to the beauty and power of nature has always been incredibly important to me. I grew up playing in the woods and spending much of my summers at a cottage on Lake Sunapee in New Hampshire. Now as a "grownup" I get to play in the woods and spend much of my summers in the sunroom at Yellowstone Lake. The space, the schedule, and the community are all very inspirational, not to fail to mention that I work in the coolest and most magical building ever created (The Old Faithful Inn). I am forever grateful to be here.
YHS: For someone who's visiting the park for the first time, what activities or experiences would you recommend?
MC:  Well…check out the music, of course! If you are on a limited schedule, visit West Thumb and Canyon–that way you get to see a lot of thermal features on the backdrop of Yellowstone Lake, a lot of wildlife as you pass through Hayden Valley, and the awesome beauty of the Grand Canyon of the Yellowstone. Get out of your car and onto a dirt trail (with plenty of water and a can of bear spray and training for what to do in case of bear or other wildlife encounter). Of course, Old Faithful is an automatic for anyone visiting, but the rest of the upper geyser basin is amazing, and you have to at least step inside the Old Faithful Inn and look up – preferably when there's music playing!

YHS: When and where can people check out one of your performances?
MC: I am currently playing at the Old Faithful Inn from 6:15-10:00 pm every night but Sunday and Monday until June 11. In June, I will be performing with the Lake String Quartet in the sunroom of the Lake Yellowstone Hotel beginning June 15 and ending on August 9, also from 6:15 until 10:00. The quartet does not perform on Tuesday and Wednesday evenings. August 10 brings me back to my beloved Old Faithful Inn every night but Sunday and Monday until the end of the summer season.
Guests at the lodges can relax to live music after a day of wilderness exploration. Martha and other musicians perform on summer evenings at Lake Yellowstone Hotel, the Old Faithful Inn, and in the Map Room at the historic Mammoth Hot Springs Hotel. And in the stately Lake Yellowstone Hotel, a string quartet entertains in the recently renovated Sun Room. In-the-know visitors arrive early to get seats with a sunset view of the lake. Learn more about Martha and listen to her music by visiting her website.
Want to experience Yellowstone in-depth? See what makes Yellowstone National Park a great place to work for a season or longer!
---