An Emphasis on Fun
To make your package reservation online, complete this form or call us at 307-344-7311.
We've bundled up a 5-day boatin', ridin', stagecoachin', park-tourin' extravaganza.
It's a lot o' park to cover, and we'll do it with an emphasis on fun! View the itinerary.
Activity Level – Hikes up to 3-5 miles per day with elevation gains up to 600 feet. Some off-trail hiking possible.
Summer 5 night/6 day package includes:
Two nights at Old Faithful Snow Lodge, one night at Canyon Lodge, and two nights at Mammoth Hot Springs Hotel
Meals
One welcome gift per adult
In-park transportation
A Scenicruise on Yellowstone Lake
An Old West stagecoach ride
Historic Yellow Bus ride
A photo memento USB flash drive
Baggage handling
2023 Package Rates*
$3,375 per person, single occupancy
$2,295 per person, double occupancy
$909 per child (age 8-11)
$6,408 per family of two adults and two children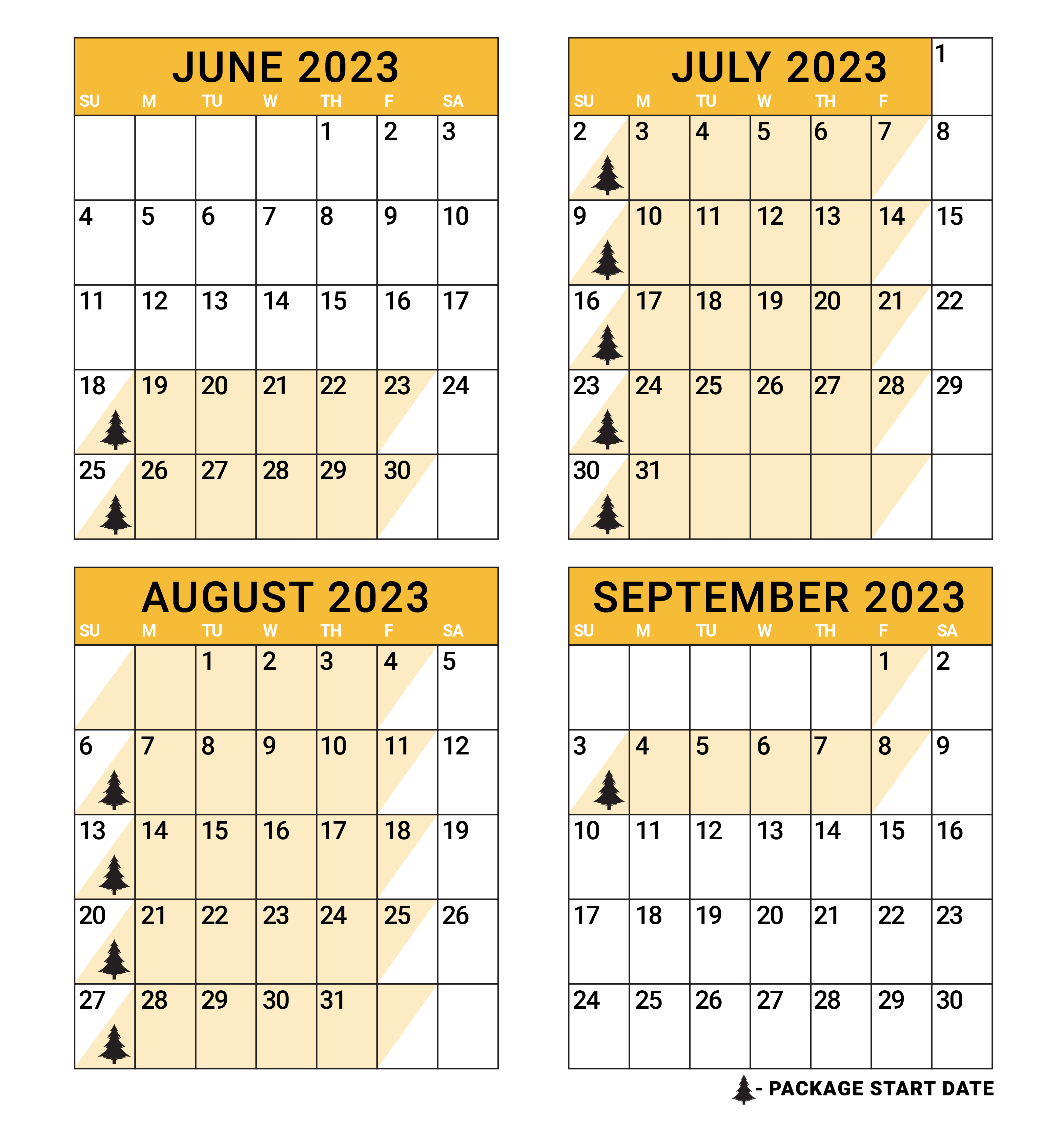 2023 Package start dates: Every Sunday from June 18 – September 3
Terms & Conditions
*Rates include taxes, fees and gratuity. (Exception: The NPS Entrance fee is not included.) Rates, taxes and fees subject to change and based on approved local, state, and NPS fees at the time of the session date.
Each session is limited to a maximum of 36 participants. A minimum of 10 participants is need to book the tour for the course to operate. Participants will be advised no later than 30 days prior to package start date if package minimum is not met. Minimum age to participate is 8 years old.