10 Fun Facts about Winter in Yellowstone
Winter Fun Facts
If you haven't been to the world's first national park in the winter, you haven't truly experienced Yellowstone. The vast park that occupies the northwestern corner of Wyoming and parts of Montana and Idaho becomes a frost-covered wonderland during the winter months, and the travel experience is entirely different than during the summer season.
Here are some fun facts about winter in the world's first national park:
The first motorized oversnow vehicles in the park were snow planes which were motorized cockpits with rear propellers but no wings.
Developed by West Yellowstone, Mont. resident Walt Stuart, the "planes" marked the beginning of oversnow winter-season travel in Yellowstone. A later vehicle carried the pilot/driver and one passenger and was designed with skis, a closed cockpit, rear-mounted propeller, and rudder. In 1949 three snow planes made 19 trips into the park transporting a total of 35 people.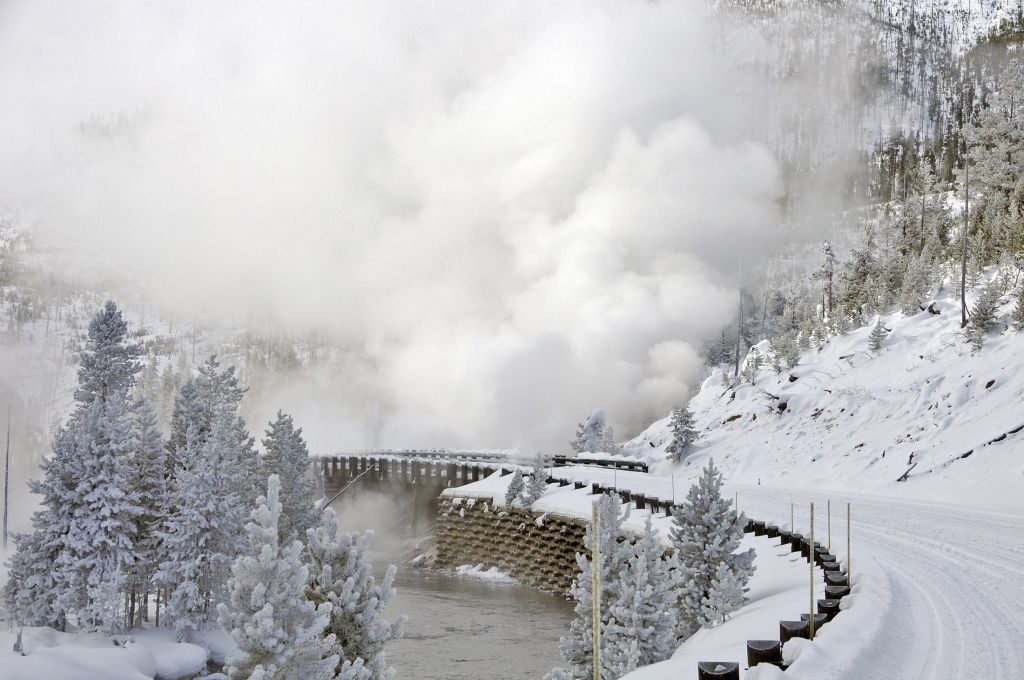 Sometimes you can see your shadow on a moonless night.
There is little artificial light in the park, and starlight shadows are present on nights when there is no moon but bright stars.
Every winter, trumpeter swans travel from the Arctic to the relatively warm temperatures of Yellowstone.
These elegant birds – the largest wildfowl in North America – often congregate in the Gallatin River where they can easily be seen by visitors traveling to or from the West Yellowstone, Mont. entrance.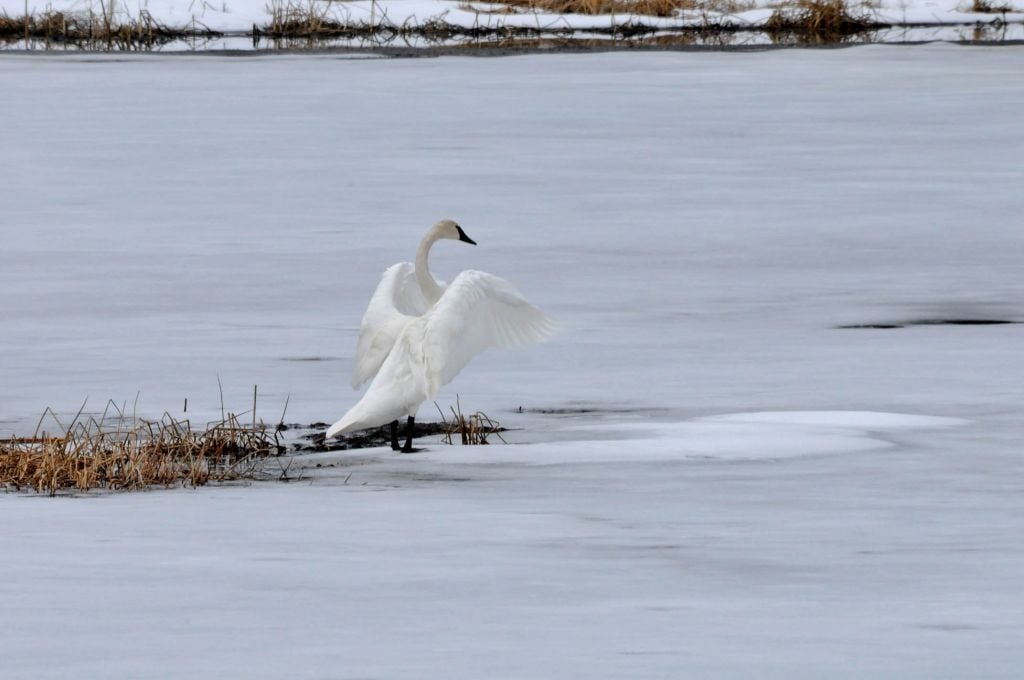 Yellowstone National Park receives between 50 and 200 inches of snow each year
Snowfall is generally much higher in the interior of the park than at each of the park entrances.
The National Park Service closes roads to wheeled vehicles the first Sunday in November and begins plowing roads in late April.
The only road open year-round is from the north entrance at Mammoth to the northeastern entrance at Cooke City, Montana. Additional roads into the interior can be accessed via snowcoach.
Winter visitors are treated to the sight of "ghost trees" that look like they are covered in snow.
In fact, the trees are covered in rime frost, which forms when extremely cold water droplets freeze almost instantly on a cold surface.
Although its classic "parkitecture" style does not suggest it is so new. Construction of the lodge was prompted by increasing interest in winter travel to the park. The original Snow Lodge opened during the winter of 1971/72 and was a conversion from its initial purpose as the Old Faithful Campers Cabins service building. The boiler that supplies heat to the Old Faithful Snow Lodge is fueled by a mixture of diesel and used cooking oil.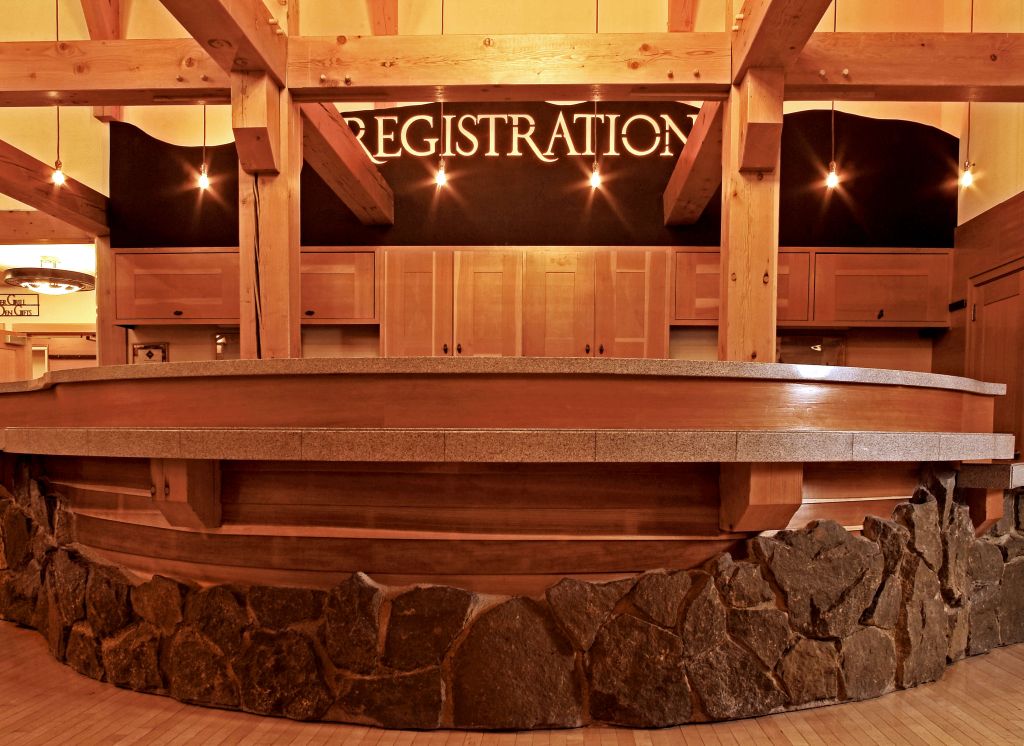 The park is a Nordic skier's paradise, with miles of skier-tracked trails and trails groomed.
We groom the trails and offer an array of scheduled ski drops at trailheads, guided tours and ski lessons and posts regular updates on trails statuses.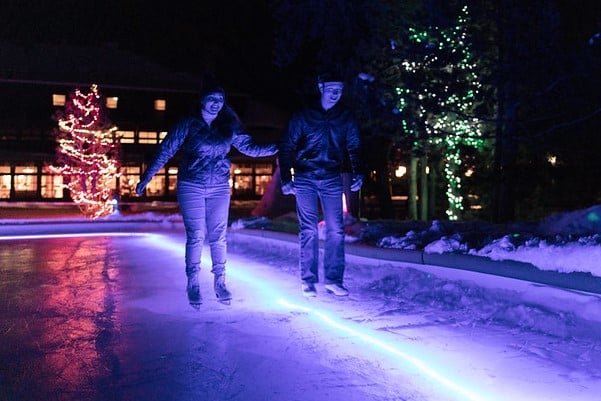 Ice-skating rinks and complimentary use of skates is offered at Old Faithful and Mammoth Hot Springs.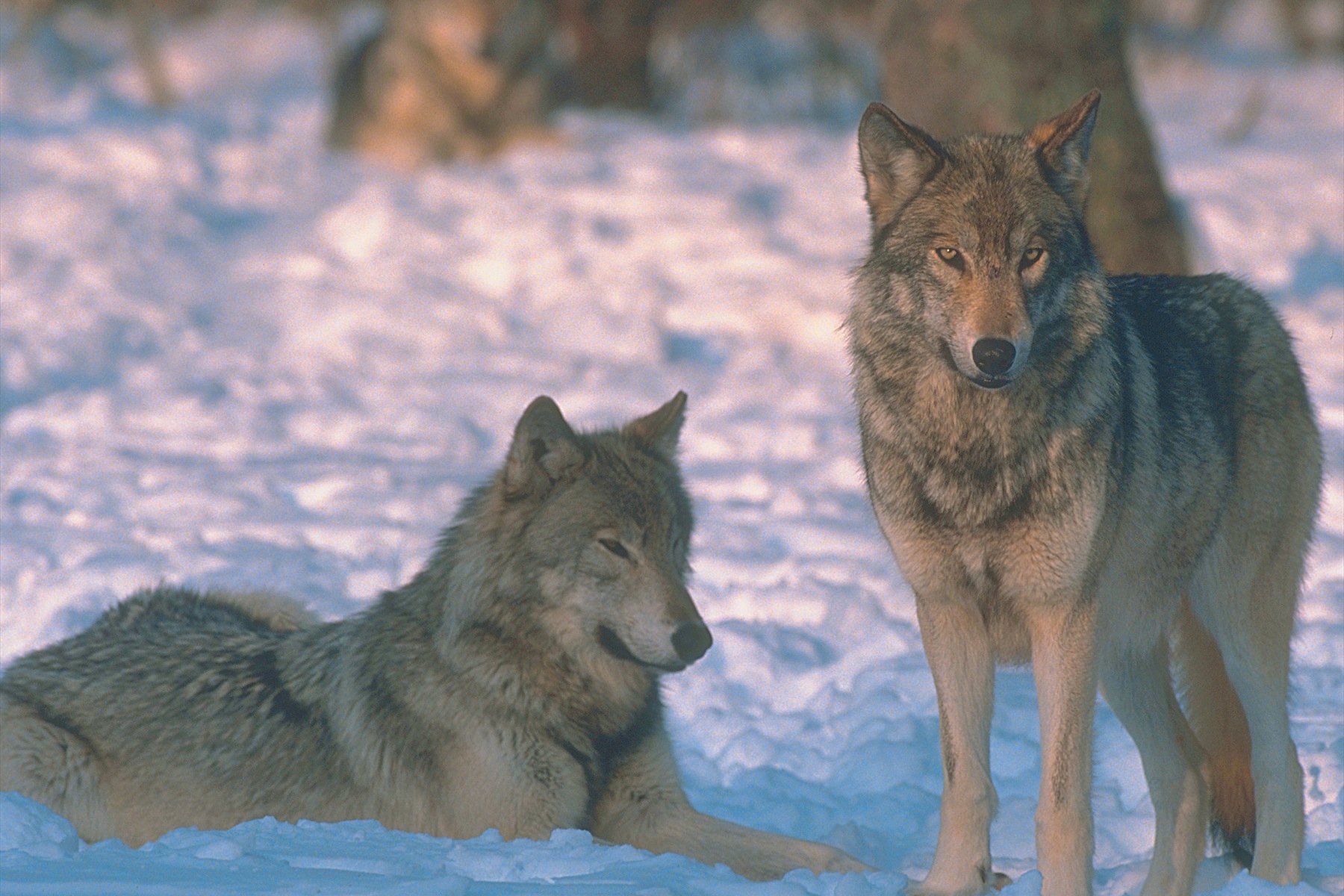 Winter is one of the best times of the year to view wolves in the wild.
Yellowstone National Park can feel like your own personal park in the winter. There is nothing quite like hearing the howl of a distant wolf, cross-country skiing within sight of a slow-moving, frost-covered bison, or being the solitary observer of an Old Faithful geyser eruption late on a winter afternoon. It's not too late to book a stay this winter!  Learn more about winter in wonderland.
For more travel experiences to Beautiful Places on Earth™ available from Xanterra Travel Collection® and its affiliated properties, visit xanterra.com/explore.

Want to experience Yellowstone in-depth? See what makes Yellowstone National Park a great place to work for a season or longer!
---