Giving Beer Bottles New Life
Repurposing Old Beer Bottles
Where can you drink a bottle of beer, recycle it, and then sit on a bench made from that bottle? Yellowstone National Park.
The bottles-into-benches initiative started in 2013 when the park partnered with GeoMATRIX, a Bozeman, Mont., business, to turn the park's glass bottles and jars — discarded by more than four million visitors each year — into six benches and 11 picnic tables for its Canyon Village area. The custom-designed "concrete" furniture — made of crushed glass and fly ash, a byproduct of producing electricity at coal-fired power plants— also had to withstand weather extremes in the park. A perfect marriage of durability and sustainability.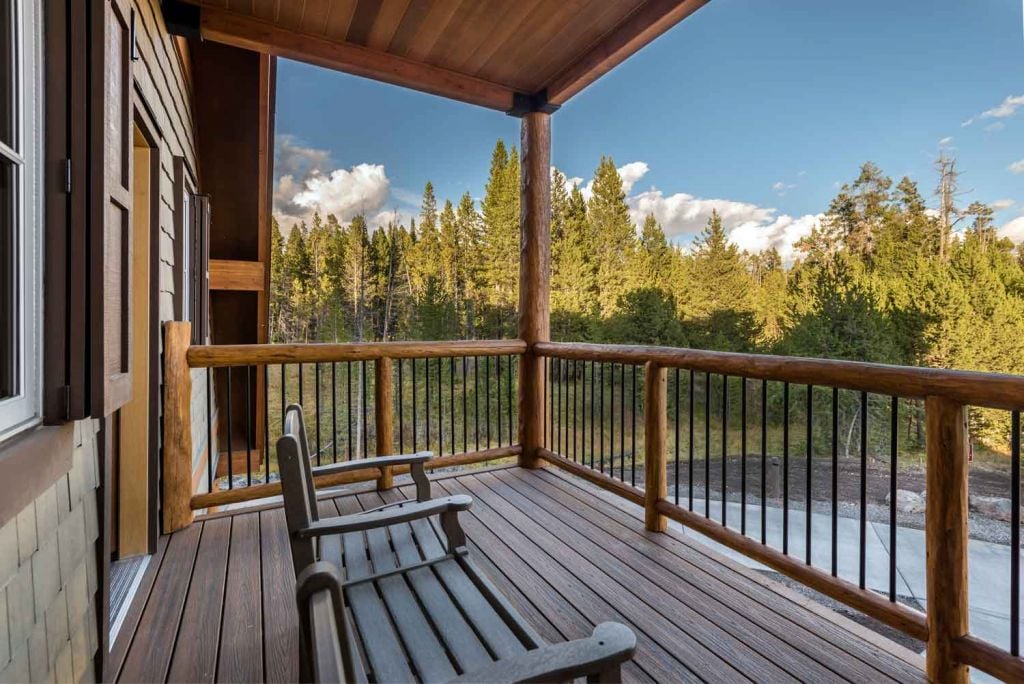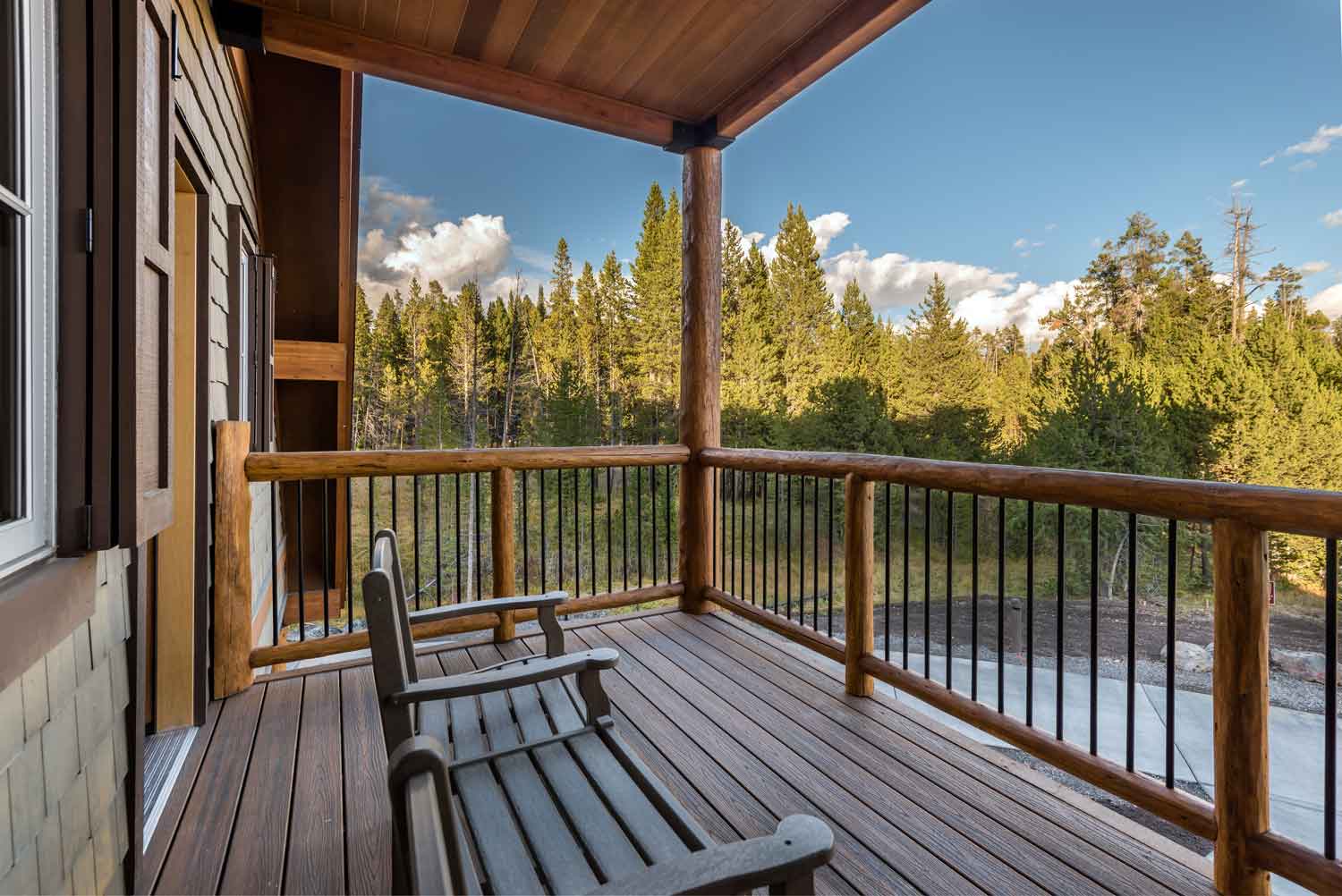 "Glass is inexpensive and readily obtained from a local stockpile," said Dylan Hoffman, Director of Sustainability for Yellowstone National Park Lodges, which is managed by Xanterra Travel Collection®. "But it's notoriously hard to recycle." As a result of the project, 3,750 recycled bottles, or 1,500 pounds of glass, went into each table.
"This program helps us show our guests how to use a waste product and how it has aesthetic value, too," he added. "From a visual standpoint, it adds a lot. You can see the flecks of amber, blue, and clear glass. It's a very visual full-circle solution."
Plus, it supports a local company, another goal of the effort, said Hoffman. GeoMATRIX actually created the glass-fly ash aggregate with Yellowstone in mind. They named it Minerva, after the Minerva Terraces in Yellowstone's Mammoth Hot Springs.
Now the world's first national park has turned to GeoMATRIX again to produce all the bathroom vanities, guest room window sills, and public area countertops in its five new Canyon lodges: Moran, Hayden, Chittenden, Rhyolite, and Washburn. Three opened in 2015 and two, in 2016.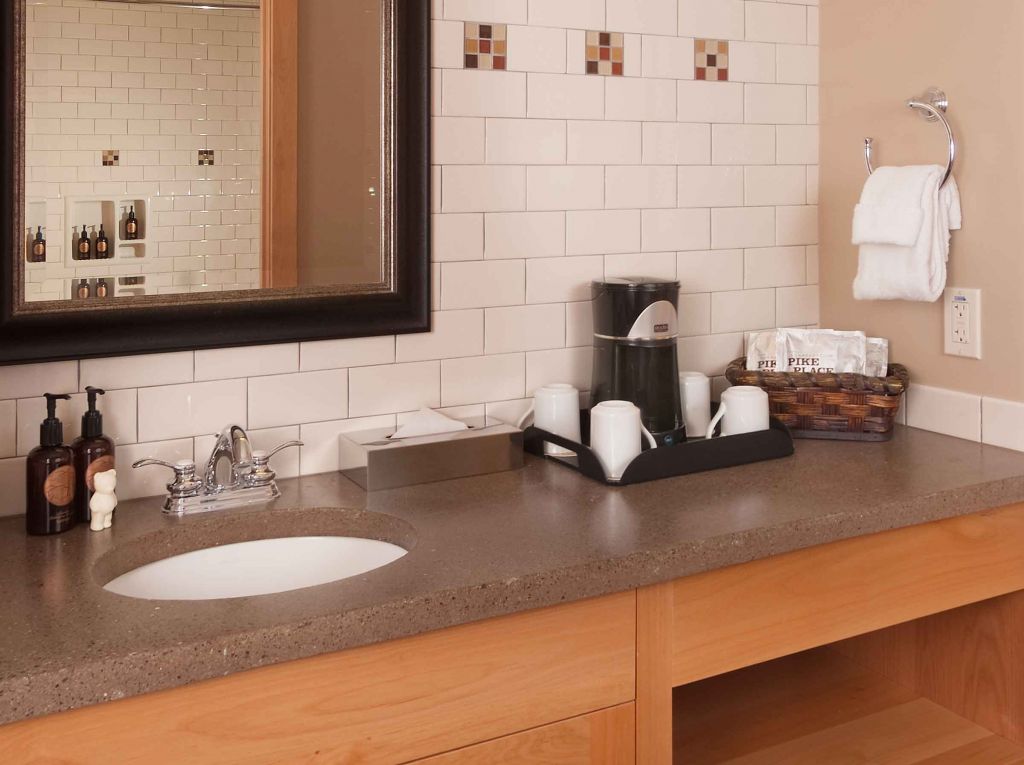 Canyon Lodge Counters with Recycled Glass
The lodges were designed to complement the "Mission 66" and rustic architectural styles of the area while reducing their environmental impact. In addition to the recycled-glass products, they feature a number of sustainable elements: high-performance windows, wood from regional beetle-kill pine, automated "smart switches" in rooms for reduced energy usage, LED lighting, low-flow fixtures and toilets, and plumbing fixtures featuring recycled content. Because of these green features, four of the lodges have been LEED (Leadership in Energy and Environmental Design) certified at the Gold level and one (Washburn) at the Silver level by the U.S. Green Building Council.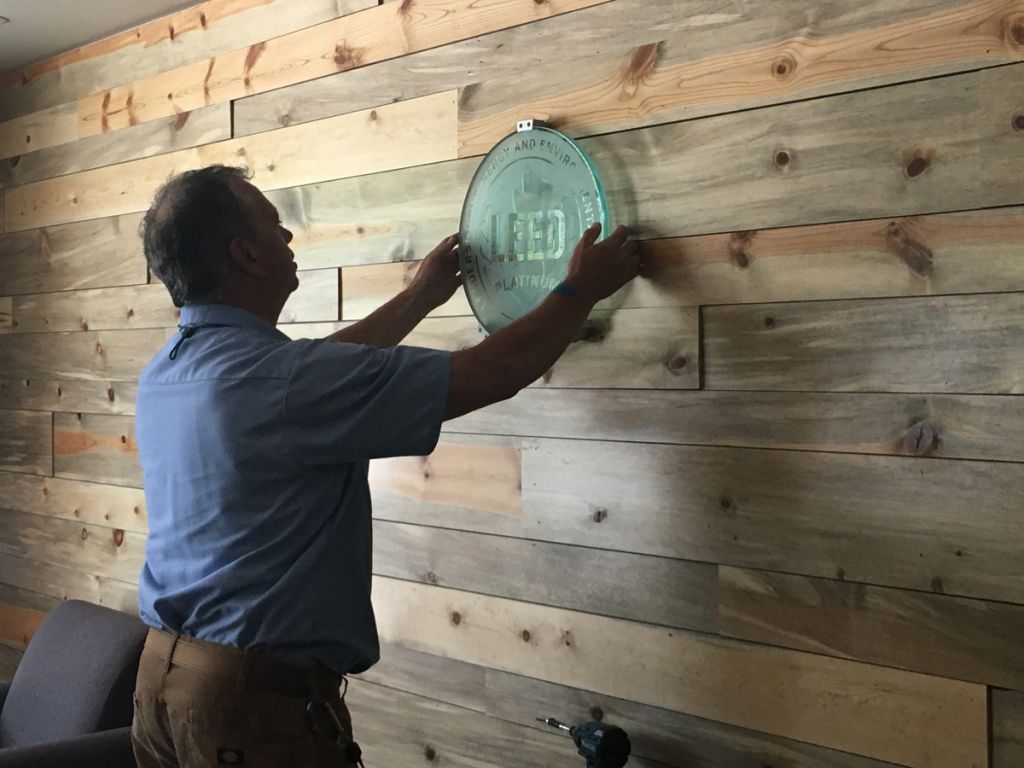 The recycled-glass-and-ash material is also showing up in the countertops and shelves in Yellowstone's new Haynes Administrative Building in Mammoth as well as portions of the Gardiner Gateway Project in Gardiner, Mont., a joint effort of the National Park Service and several local, state, and federal entities.
"Maximizing sustainability is ingrained in our thought processes and is a significant part of our company culture," said Jim McCaleb, former general manager of Yellowstone National Park Lodges, referring to Xanterra, the country's largest concessionaire of national park lodges. Xanterra's "Our Softer Footprint" mission includes protecting the environment and benefiting the places and communities where it operates.
So the next time you enjoy some locally brewed beer or Montana huckleberry syrup during your stay in Yellowstone, be sure to throw the empty bottle into one of the many recycling bins throughout the park. It just might turn up in the next round of green furniture or building elements added to the park.
Award-winning travel editor and writer Veronica Stoddart was the former editor in chief of the Travel Media Group at USA TODAY. She has written for nearly two-dozen publications and websites.
For more travel experiences to Beautiful Places on Earth™ available from Xanterra Travel Collection® and its affiliated properties, visit xanterra.com/explore.
Want to experience Yellowstone in-depth? See what makes Yellowstone National Park a great place to work for a season or longer!
---