Employee Referral Bonus Program
You could earn a $350 bonus!
Great people know great people. If you know someone who would be a good fit in our community, we would love to meet them!
Earn $350* for each referral of a new Xanterra employee who successfully completes a seasonal agreement or 90 days of employment.
Employees are eligible for a minimum of $350 bonus for each new employee referral. The following criteria must be met for payout:
Referral must be a new employee of Xanterra.
Referral must indicate name of Xanterra employee who referred them on Xanterra online application.
Referring employee must be actively employed at the time of payment.
Director level (and above), Human Resources employees and Hiring Managers are not eligible to receive payment for referring new employees.
Payment to referring employee will be submitted to payroll for processing on the following dates:

Active Fulltime (AF) Employees: after 90 days of employment.
Active Seasonal (AS) Employees: upon successful completion of seasonal
agreement or after 90 days, whichever comes first.
Seasonal agreement must be at least 45 days.

Referrals of employees who are hired through a J1 Agency are not eligible.
*Contact Human Resources for complete details (ynpjobs@xanterra.com)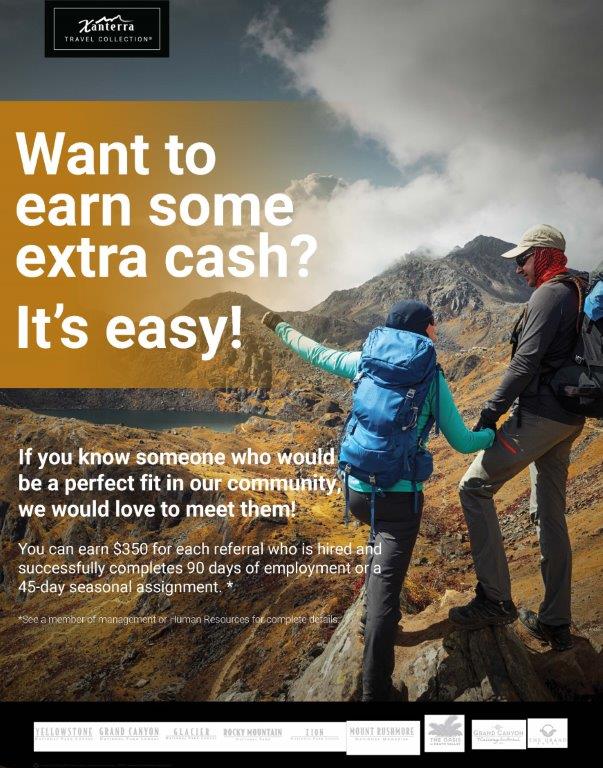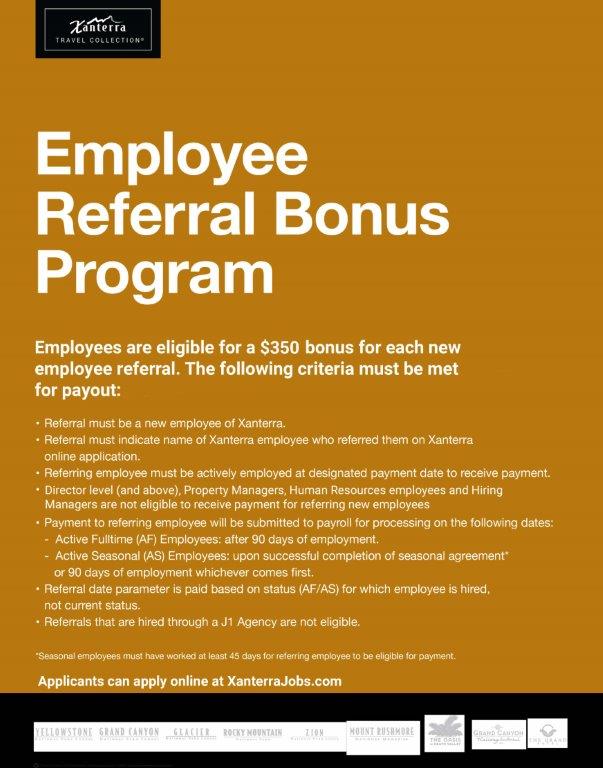 ---