10 Insider Tips for Visiting Yellowstone
Yellowstone, America's first national park is big, 2.2 million-acres big! In addition to its size, Yellowstone divides into distinctly different regions and habitats that include geysers, fumaroles, other geothermal features, a canyon, a lake, a series of limestone terraces, and an abundance of roaming wildlife. With such vastness and variety, the park can be overwhelming. When you visit Yellowstone National Park, follow these insider tips to make the most of your vacation.
1. See Old Faithful in the early morning or in the evening
Old Faithful, probably the park's biggest show-off is also one of its busiest. Almost everyone who enters the park heads to Old Faithful. Get up early (or come back in the late afternoon) and beat the tourists to the park's prime spots in the Upper Geyser Basin to avoid line-ups and enjoy a more intimate experience. Or hike the Observation Point Trail loop, with its own geyser and fine views of Old Faithful action.
2. Visit Yellowstone Lake in the afternoon
While the day visitors view Old Faithful and the surrounding area in the afternoon, head to 136-square-mile Yellowstone Lake, the largest in the park (and the largest high elevation lake in North America). Go beyond the shoreline and consider taking a scenicruise, a guided boat tour  for fishing or sightseeing, or rent a boat on your own and explore.
3. Take a hike
Most of the park actually can't be seen from the road-98% is off the beaten path.  Seeing Yellowstone shouldn't be limited to marveling at wonders through your car window. One of the best ways to see Yellowstone is to hit the trails. Walking even a ½ mile on a boardwalk or trail offers you a more complete sense of Yellowstone's features and landscape. So dust off your hiking shoes, park the car, and see the wonders of Yellowstone that lie beyond your car window.
4. Look for wildlife at the right times
Yellowstone's amazing wildlife is the real star of the show; bison, elk, bears bighorn sheep, and more. Get up early and explore at dawn (or wait until dusk.) Head to Hayden Valley, widely known as one of the best spots, especially for bison. Your best chance of spotting the park's legendary bison as well as other critters is in the early morning or evening. Check out our article here for more tips on wildlife viewing.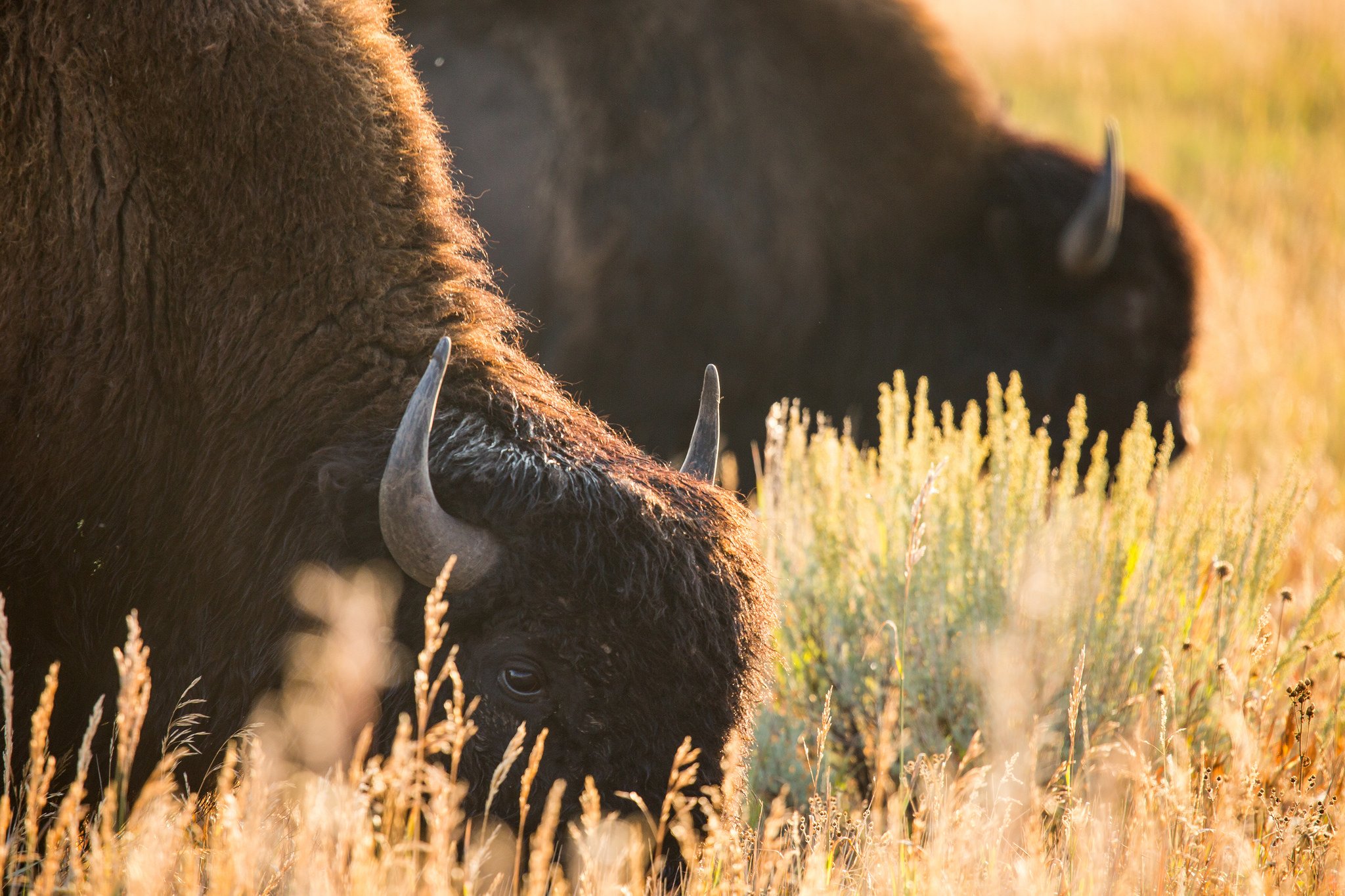 5. Explore Lamar Valley in winter
The single best place to watch the wild things is Lamar Valley, America's Serengeti. A wolf-watching mecca since the wolves were reintroduced, you're also likely to see bears (in summer), coyote, and bighorn sheep. The valleys open vistas are especially great at dawn and dusk. Often less-visited than other areas, Lamar Valley's habitat draws wildlife and the open vistas create optimum viewing conditions. Consider booking the park's early-morning Wake Up to Wildlife Tour in summer or the Wake Up to Winter Wildlife Tour or the longer Lamar Valley Wildlife Tour in winter.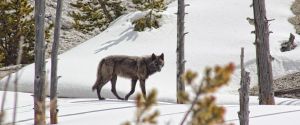 6. Stop at the Visitor Centers
Get the scoop at a Yellowstone Visitor Center. Each facility presents educational exhibits that focus on their region of the park. Located throughout Yellowstone, Visitors Centers offer all kinds of interesting info about the park and the region you're in with educational exhibits, activity booklets for kids, and interpretive offerings. Be sure to make time for a ranger walk, talk, or evening program. Ask the Ranger for details.
7. Look at the stars
Big skies, clean air, and wide-open spaces make Yellowstone the perfect place for stargazing, one of Yellowstone's true and most underrated wonders. Shift your gaze up as the night sky fills with brilliant stars and breathtaking magic. Go outside after dark. Walk 100 yards from your lodge or drive a short distance to a turnout, then park, scan the lot for wildlife and if none is present, exit your car to look up at the dazzling display of stars. With little light pollution, the night sky is a wonder. Bring a star chart and don't forget your telescope.
8. Visit or Stay in a Historic Place
For a bit of comfort amidst the wilderness, head to the awe-inspiring Old Faithful Inn or Lake Yellowstone Hotel, both are registered National Historic Landmarks. Staying in the park is THE BEST way to experience Yellowstone. You can be up early (or out late) enjoying the park after many tourists have left for, a sometimes long, drive in and out of the park. Regardless of were you stay, a stop at Old Faithful Inn lobby will not disappoint with its 65-foot ceiling, massive fireplace, and contorted pine poles. Then grab a cone at the coolest ice cream shop.
9. Visit the "Other" Hot Spots
Yellowstone is a hotbed of geothermal activity and natural wonders that don't seem natural at all. Old Faithful Geyser and Grand Prismatic Hot Spring are just two of many of the park's other-worldly thermal features. Don't miss lesser-known hot spots in the Midway Geyser Basin and the West Thumb Geyser Basin that sits on the shores of Yellowstone Lake.
10. Pack for multiple seasons
Dressing in layers in any season and packing rain gear is key. Even in summer, low temperatures at night can hover near freezing and daytime highs shoot into the 80s. And because of the high elevation and surrounding mountain ranges, the weather can change quickly. We've complied a handy list of suggest packing gear for your Yellowstone adventure. And most importantly don't forget to pack your patience. Long lines, crowded spaces, and wildlife jams are frequent during the peak of the summer season.
Article contributions by: Candyce H. Stapen. She has written 30 travel guidebooks, including two for National Geographic, and her blogs and articles appear in many outlets. For more information, see gfvac.com and follow her @familyitrips. 20190527

For A World of Unforgettable Experiences® available from Xanterra Travel Collection® and our sister companies, visit xanterra.com.

Want to experience Yellowstone in-depth? See what makes Yellowstone National Park a great place to work for a season or longer!
---