Sustainability at Yellowstone
Yellowstone sustainability
Environmental sustainability is not a new concept at Yellowstone National Park. When Yellowstone became the world's first national park in 1872, it was recognized as a special area to be set aside "as a pleasure ground for the benefit and enjoyment of the people", as quoted by Ferdinand V. Hayden, one of the park's strongest early supporters.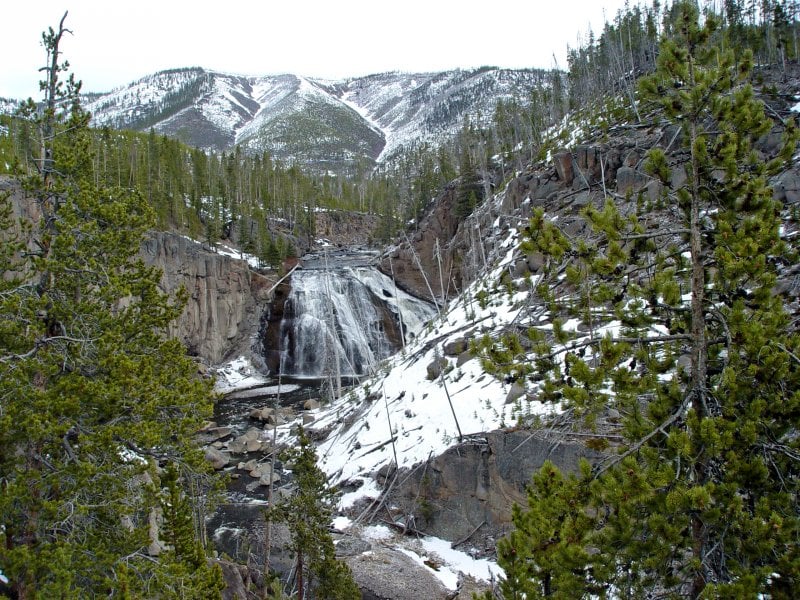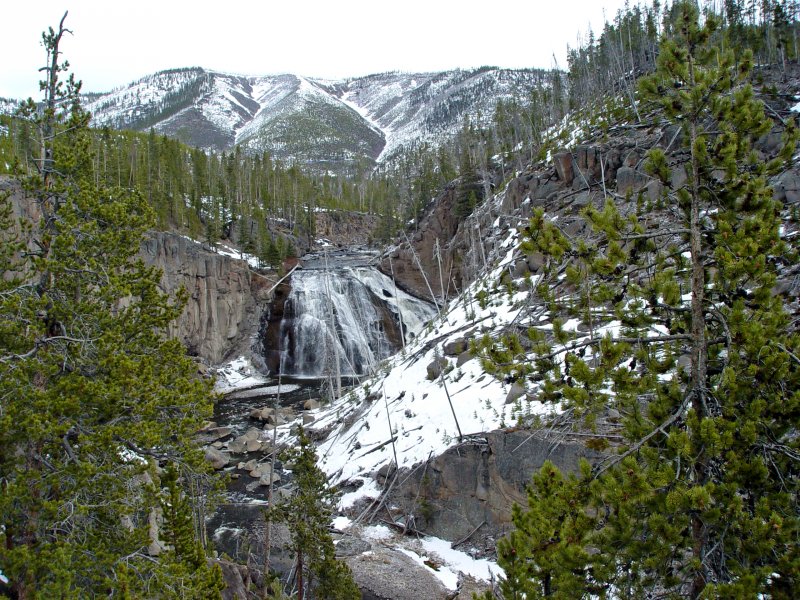 With a goal of protecting the land and the incredible national resources of the region for future generations, Yellowstone was established. Today, nearly 150 years later, sustainability at Yellowstone National Park continues to be a priority, evolving over time.
As part of the Xanterra Travel Collection family, Yellowstone has undertaken significant improvement projects and activities to make sure the park remains a beautiful, clean, and pristine place for future generations as well as for the animal and plant species who thrive here. Read on to discover some of Yellowstone's sustainability projects and how we're continuously working to keep Yellowstone healthy and green.
Sourcing local, sustainable food items.
Within Xanterra's restaurants, cafes, and food outlets in Yellowstone, an effort is made to source ingredients from nearby farms, ranches, fisheries, and brewers. Not only does the food taste better, but sustainable production and business practices also ensure less environmental impact in the raising and production of the food, more money stays in our local economy and the carbon footprint of sourcing our food is much smaller. Upon the latest review, more than 44 percent of Yellowstone's food purchases come from sustainable sources.
Remodeling our buildings to exceed environmental standards.
The historic Lake Yellowstone Hotel, which was remodeled, is Xanterra's second Green Seal certified operation. Green Seal certification involves a rigorous third-party review to ensure a property excels in areas such as sustainable procurement, staff training, waste reduction, water and energy efficiency, and chemical safety.
In 2013, Canyon Plaza was remodeled to include upgrades such as new walkways, pavers, benches, and picnic tables. Xanterra worked with local company, GeoMATRIX Inc. to produce custom recycled-content picnic tables and benches. The product is nearly 100% recycled content and is made from crushed recycled glass and fly ash, a byproduct of burning coal for electricity. Countertops made from this product were installed in new, sustainably designed lodge buildings at Canyon Lodge. To get a sense of the scale of this project, each picnic table contains approximately 3,750 recycled glass bottles, which is the equivalent of 1,500 pounds of recycled glass!
In 2015, Xanterra in Yellowstone completed construction of a new employee residence at Old Faithful. The new residence, called Paintbrush, allowed 67 cabins, previously serving as employee housing, to be returned to guest use. But more importantly, the Paintbrush residence was certified LEED Platinum, the highest level of sustainable building as recognized by the US Green Building Council.
Phasing out the sale of single-use disposable bottles.
Each year, Americans discard about 50 billion disposable water bottles – that's enough to fill 850,000 school buses! Xanterra is working to eliminate the sale of single-use, disposable plastic water bottles and has ceased selling these wasteful products as of 2016. To stay hydrated, guests can fill reusable bottles for free at the filling stations that are being installed throughout the park. In August 2013, the first dedicated water bottle filling station was installed at Mammoth and in less than two years it saved the equivalent of over 110,000 single-use water bottles. In 2019, canned water was introduced in the park.
Providing sustainable amenities throughout the park for our guests.
In addition to hydration stations and sustainably sourced food, a number of sustainable amenities are available throughout the park. At key locations throughout Yellowstone, you'll find services such as green retail outlets, recycling drop-offs, and bicycle rentals. Our green facilities and certified properties are identified on the Yellowstone Eco Map.
Creating a robust solid waste management and recycling program
In 2015, more than 60 percent of Yellowstone's waste was diverted from landfill. Park refuse is sorted, and organics are sent to the West Yellowstone Compost Facility, which composts nearly two million pounds of waste each year. Xanterra recycles or donates items such as used oil, tires, linens, batteries, solvents, and more. To make it easy for our guests to pitch in and keep the park clean, waste sorting and recycling containers have been placed throughout Yellowstone in rooms and public areas.
Offering a green retail program.
More than 40 percent of our retail items sourced in 2014 were sustainable, as part of Yellowstone's commitment to responsible procurement. Our retail outlets carry an increasing array of environmentally friendly merchandise, including items made with recycled content, locally or regionally produced merchandise, and reusable products. We have eliminated disposable plastic bags in our gift shop, encourage shoppers to use reusable bags, and supply free reusable tote bags to guests who spend more than $50 in our retail locations.
Reducing the footprint.
Proactive park-wide programs aimed at reducing energy and water consumption resulted in 9% less electricity, 2.7 million fewer gallons of water, and 22% less fuel oil used in 2015 compared to the previous year. What makes this accomplishment even more impressive is that 2015 saw record visitation in Yellowstone.
Want to learn more about sustainability at Yellowstone? Read more about how we're constantly working and evolving to keep our park clean and beautiful for future generations.
For more travel experiences to Beautiful Places on Earth™ available from Xanterra Travel Collection and its affiliated properties, visit xanterra.com/explore.

Want to experience Yellowstone in depth? See what makes Yellowstone National Park a great place to work for a season or longer!
---